Looking for a new way to enjoy your favorite Italian aperitif? This Aperol Gin Cocktail is balanced, refreshing, and fun!
With the punch of flavor from the ginger beer balanced out by the bitter Aperol and another layer of taste brought by the gin and citrusy lime, this easy Aperol Gin Cocktail is packed with complex flavors.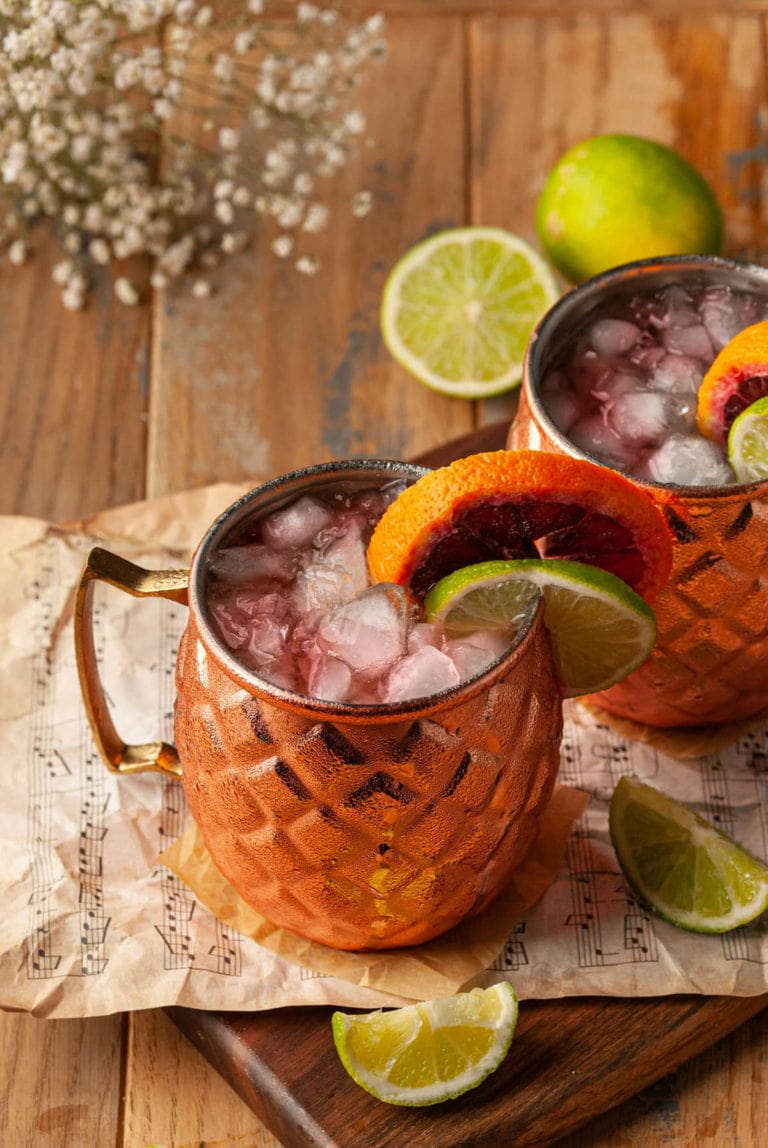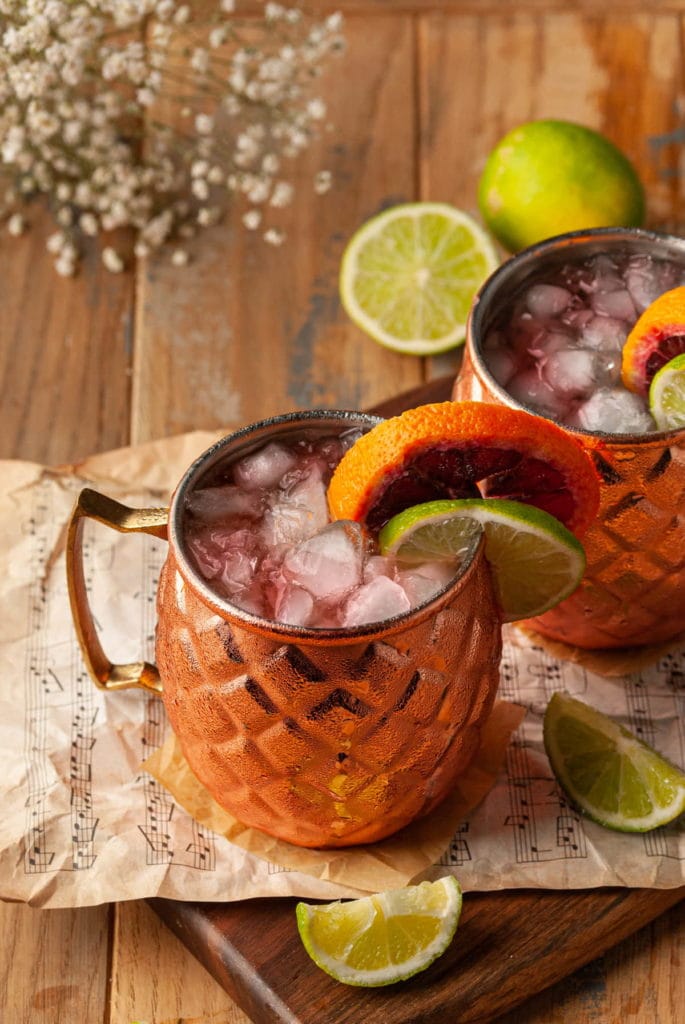 Aperol Gin Cocktail Ingredients
---
---
Here's everything you need:
Lime. One lime should give you enough juice for one cocktail.
Gin. I used a London Dry but any will work! Mix up this aperol gin cocktail with your own personal favorite gin!
Aperol. For color and to balance the sweetness.
Ginger Beer. For strong, spiced flavor and fizz.
Aperol Gin Cocktail Tips and Tricks
---
---
Use Fresh Lime
Using fresh lime goes a long way in this cocktail!
Of course, you can use squeezed lime juice in a pinch, but fresh lime will give you the most refreshing citrus flavor.
I like to squeeze my lime juice in first and then drop the whole lime into the drink before adding my ice and the rest of my ingredients.
Garnishing with a lime wedge will also add extra citrus aroma to each sip.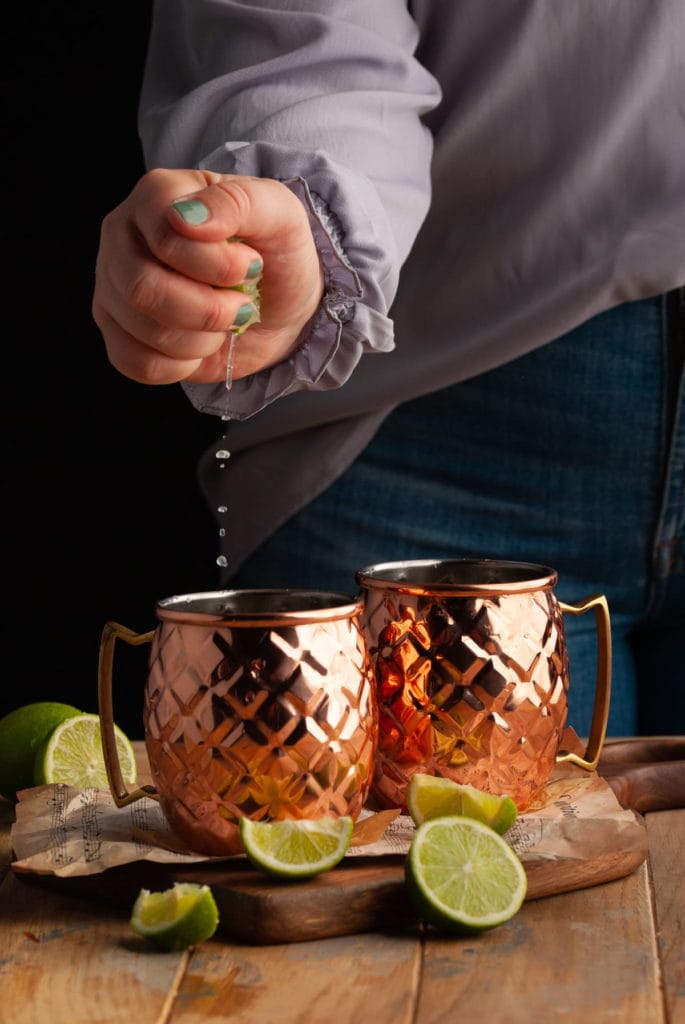 The copper mug not only looks fun and keeps your drink icy cold, but can also enhance the flavors of your drink!
You'll often see Moscow Mules, Dark and Stormy's, and Mint Julep's served in copper mugs. Add this one to the list.
Copper mugs boast big claims of boosting flavor, by enhancing the bubbles in your ginger beer and reducing the acidity in your citrus to compliment the ginger beer.
Alcohol also oxidizes when it touches the copper sides, enhancing the flavors of your gin and Aperol, as well!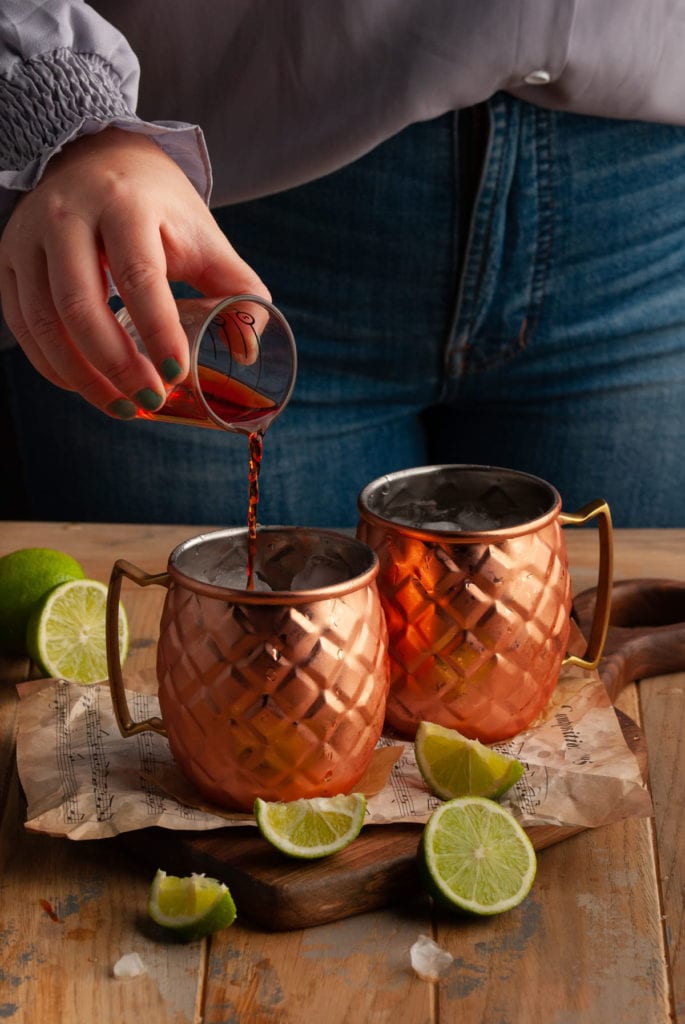 Ice, Ice Baby!
This Aperol Cocktail is best served cold. It's incredibly crisp and refreshing.
Make sure to add ice to your mug to keep it nice and cold as you sip. I love using crushed ice in this drink!
Green tip: Consider buying your alcohol in glass bottles to avoid extra plastic packaging, and always recycle your bottles!
Want to sharpen your kitchen skills?
Use Fiery Ginger Beer
This cocktail is best with a super fiery ginger beer. Some brands have levels of spice (light, strong, and extra-strong). If given the chance, go for a bolder brew!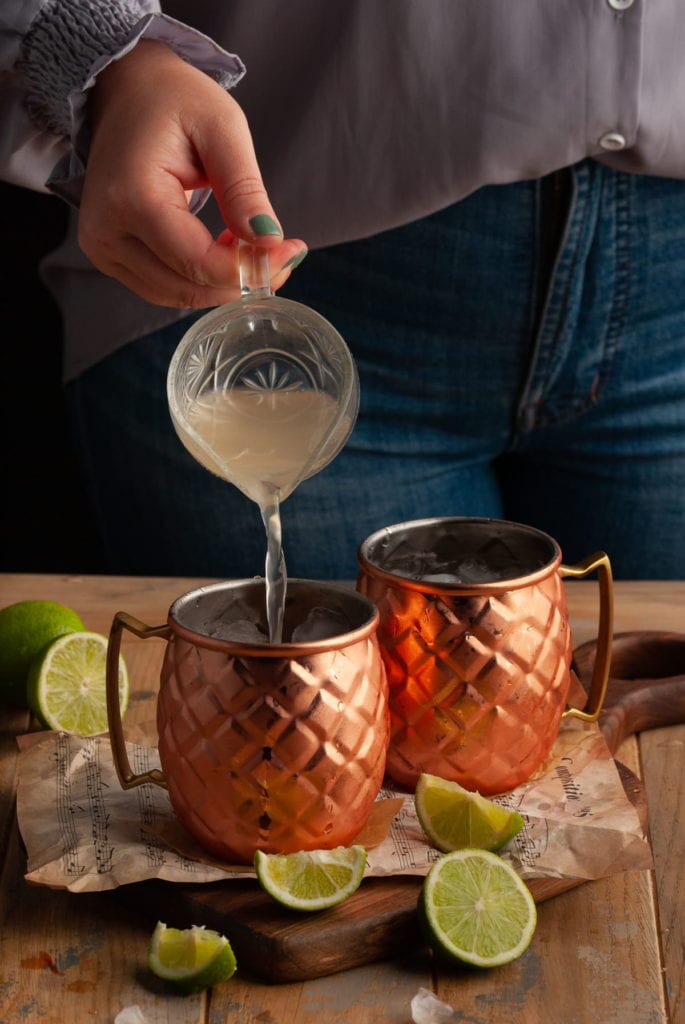 Tested Substitutions
While my favorite variation of this drink is in the recipe card below, it's important to note that this cocktail is super versatile.
You can sub out any citrus for your lime (lemon, grapefruit, orange, etc) and still get a delicious Aperol Gin Cocktail.
You can also opt for Campari instead of Aperol, or even sub in a couple of dashes of bitters.
If you don't have ginger beer, ginger ale will work, it just won't be quite as flavorful.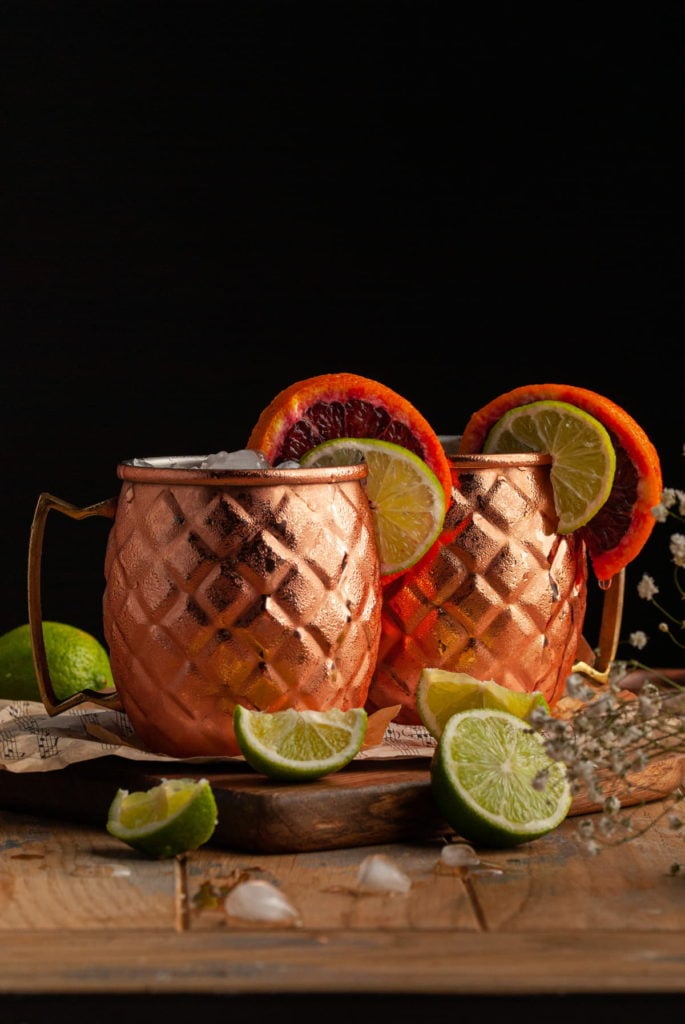 Why You Should Make this Aperol Gin Cocktail
---
---
It's super refreshing. Between the citrus and ice-cold ginger beer, this cocktail will make you say "ahhh" with every sip!
It's balanced. The Aperol balances the sweetness of the ginger beer, and the gin and citrus add another dimension of flavor.
It's different! Think mule, but amped up!
If you're loving this Aperol Gin Cocktail and want more Aperol Cocktails, check out this Aperol Old Fashioned and Aperol Negroni.