Love an Old Fashioned and ready to spice it up a bit without too much departure from the original? This Aperol Old Fashioned uses the popular Italian Aperitif to bring vibrance and flavor to your favorite cocktail, with just 4 simple ingredients.
This Aperol Bourbon Cocktail is truly as easy as it gets, utilizing high-impact ingredients to bring bold flavor and color to each smooth sip.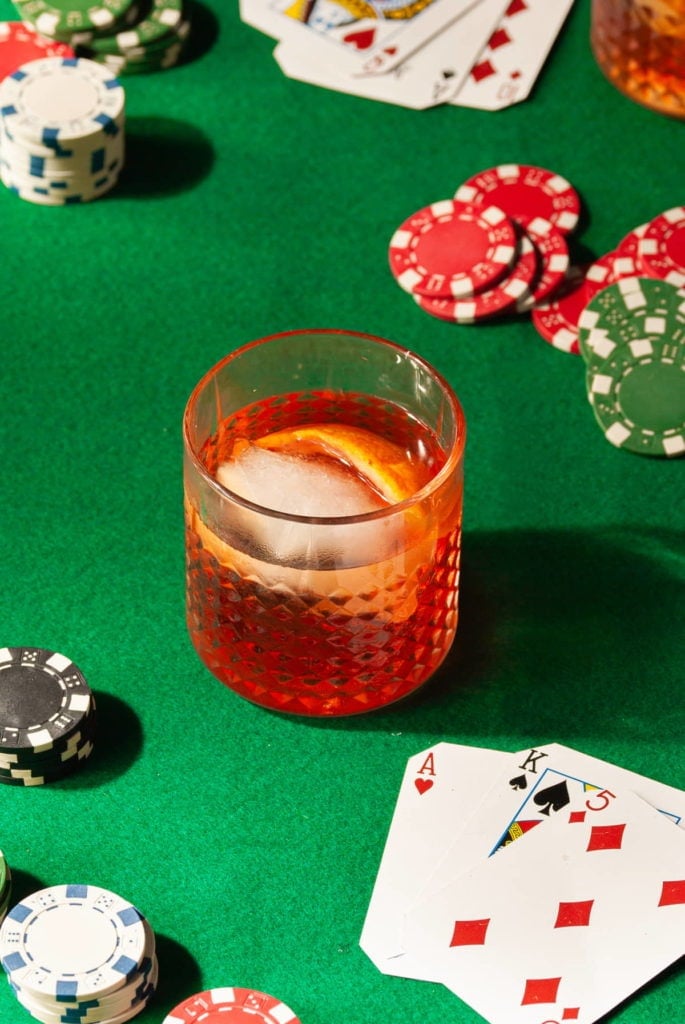 A classic Old Fashioned is simply whiskey, bitters, sugar, and water. The only difference here is that we are using a bitters Aperitif in place of the aromatic bitters. And the result is so vibrant and flavorful, you'll never go back!
Aperol Old Fashioned Ingredients
---
Here's everything you need:
Aperol. An Italian bitters Aperitif that gets its vibrant color from rhubarb.
Bourbon. Feel free to use your personal favorite.
Simple Syrup. Just a dash of sweetness.
Orange Peel. For aroma and a hint of citrus.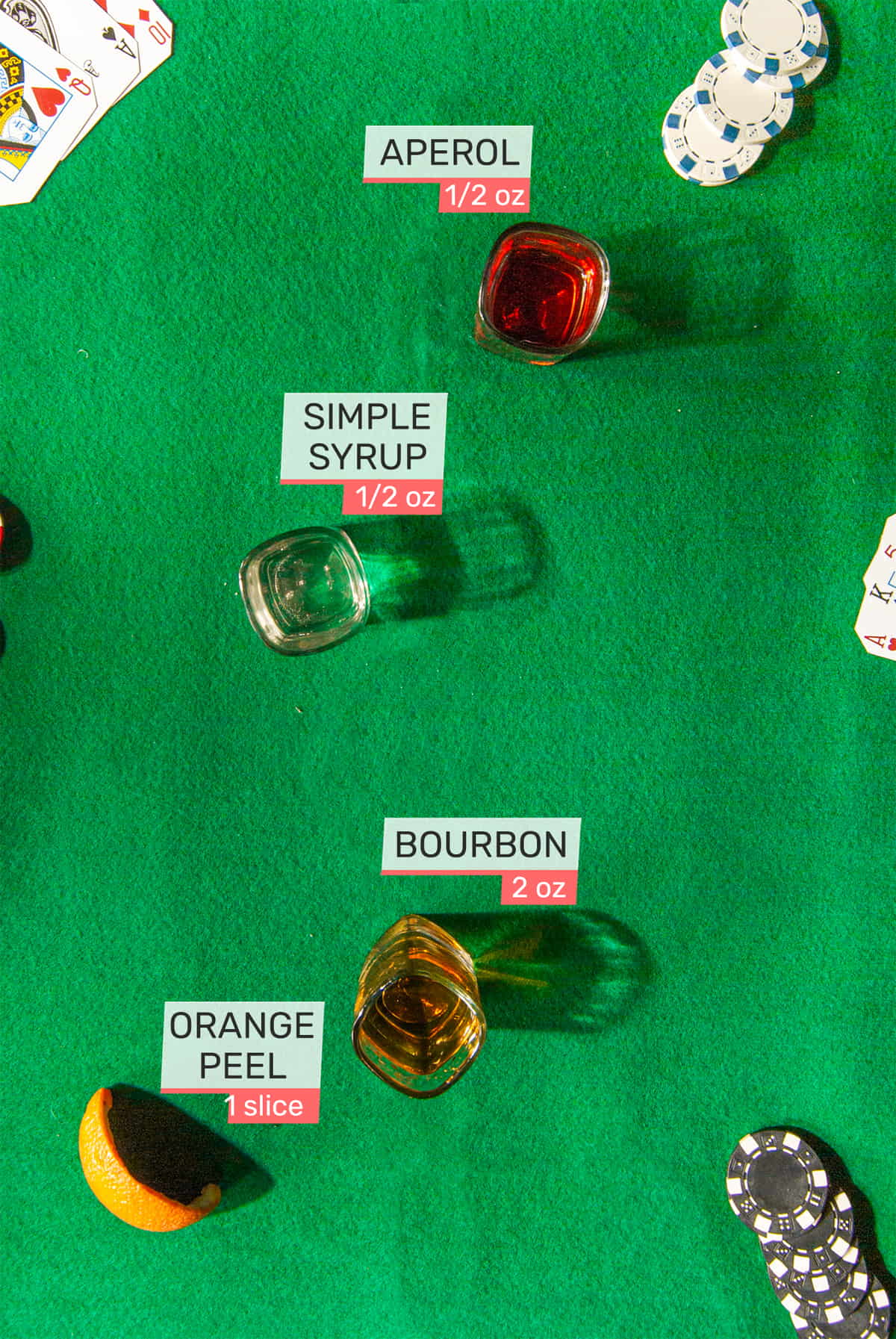 Aperol Old Fashioned Tips and Tricks
---
Consider Whiskey Ice
Whiskey ice is basically a big block of ice that is used in place of a bunch of smaller pieces of ice. Because of its size, it melts a lot slower than your average cube.
Slow-melting ice is always best for any cocktails that are intended for slow sipping and savoring, like this Aperol Old Fashioned.
Slower melting ice means your drink won't get watered down as quickly, giving it a longer lifespan for delicious flavor.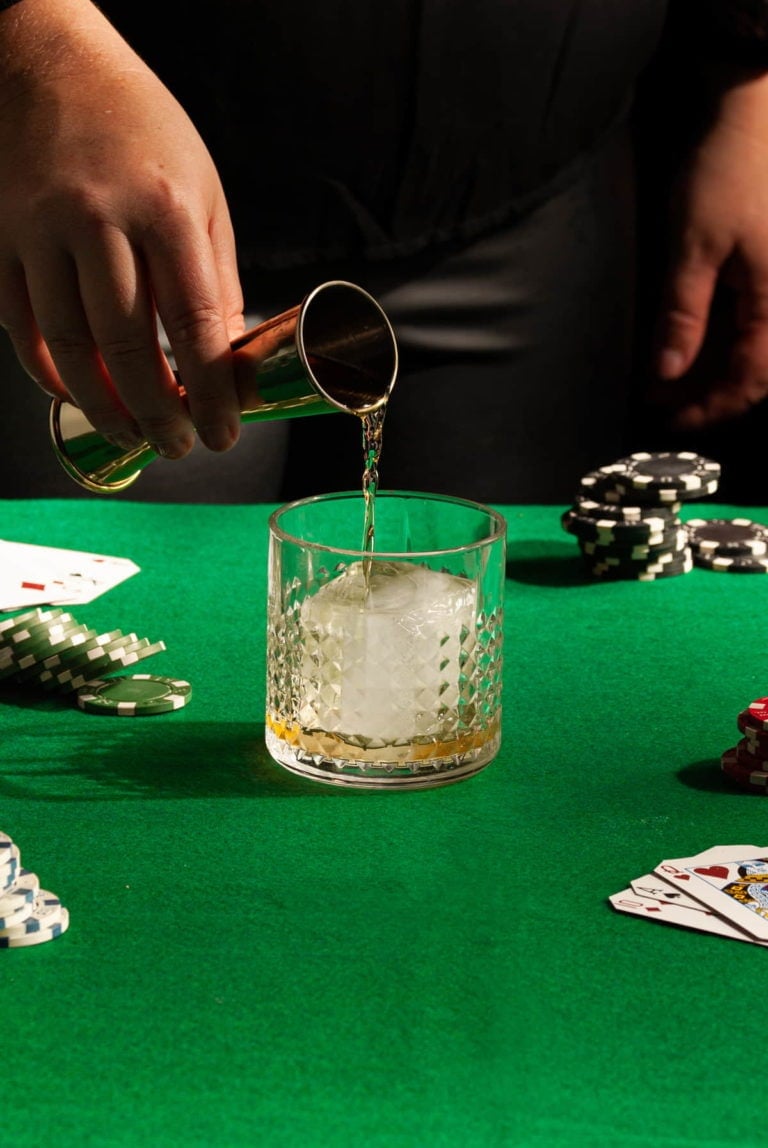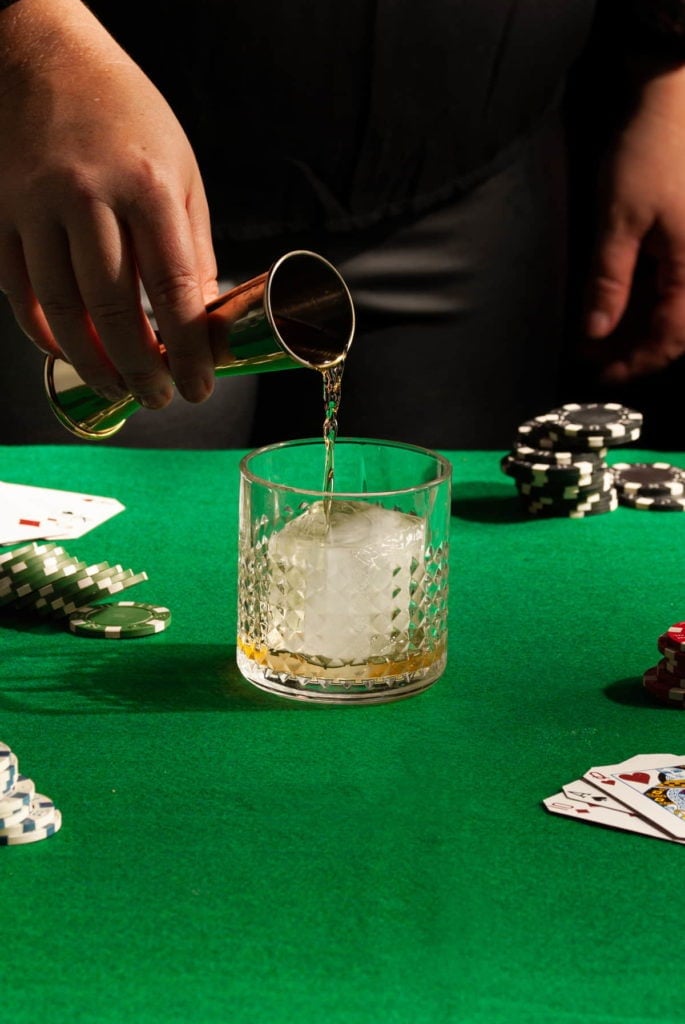 Choosing Your Bourbon
Since this cocktail is made up of only a few ingredients, the flavor of each ingredient really shines through. So my best advice is to use your favorite bourbon for this cocktail!
But if you need some guidance on choosing your bourbon for an Old Fashioned, a 90-proof minimum is a good starting point. A 90 proof or above will keep its potency even when mixed with the other ingredients and when your ice begins to melt.
And while you can absolutely use any kind of whiskey and still get a delicious drink here, the extra sweetness in bourbon makes it the perfect whiskey for your Aperol Old Fashioned.
Green tip: Despite recycling efforts, the sad truth is that only about 9% of plastics are recycled, leaving the rest to become microplastics. Consider buying your bourbon in glass bottles.
Want to sharpen your kitchen skills?
Making Your Own Simple Syrup
You can very easily make your own. All you need is equal parts sugar and water. You can use brown sugar, granulated sugar, or even coconut sugar to make your homemade simple syrup.
This recipe works well with any sugar. In fact, brown sugar will enhance the caramel notes in the bourbon. Still, granulated sugar is a more classic way to make simple syrup for an Old Fashioned.
Green tip: Making your own sauces and syrups is a great way to avoid extra plastic packaging that eventually ends up in landfills or makes its way into the environment and becomes microplastics.
To make your own simple syrup, just add equal parts sugar and water to a small pot over high heat. Whisk continuously until the sugar is dissolved and quickly remove from heat. Next, transfer it to a heat-safe glass and allow it to cool completely before adding it to your drink.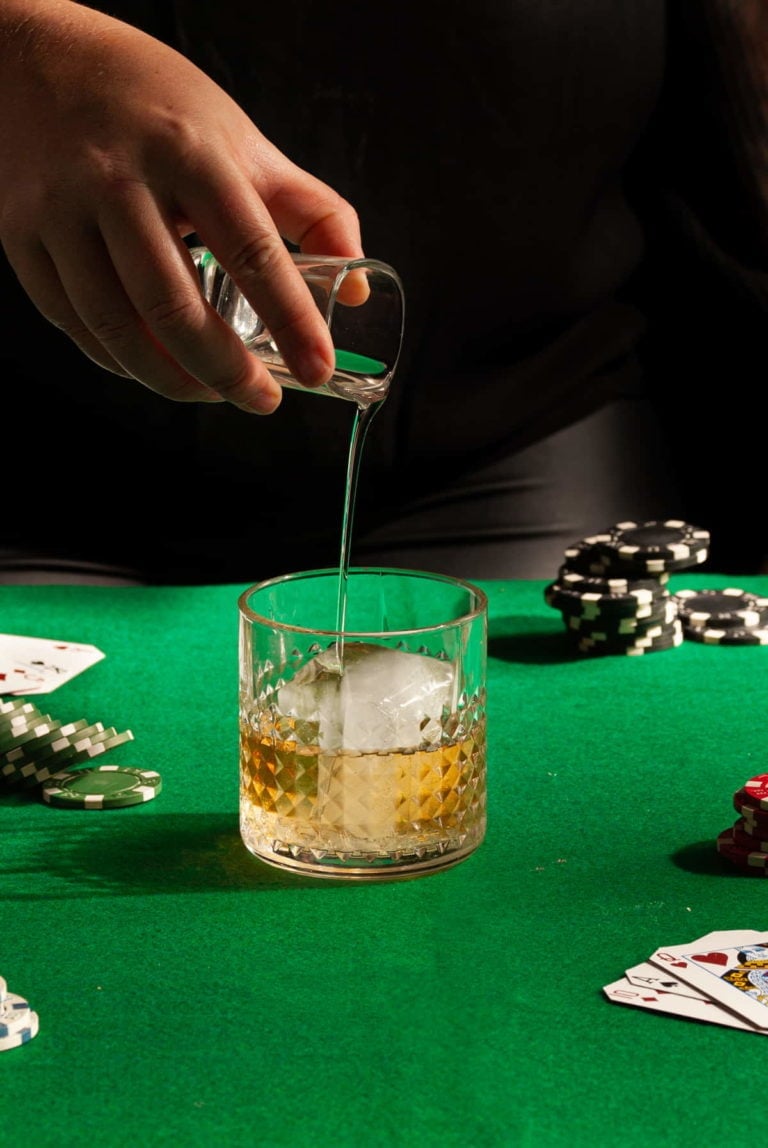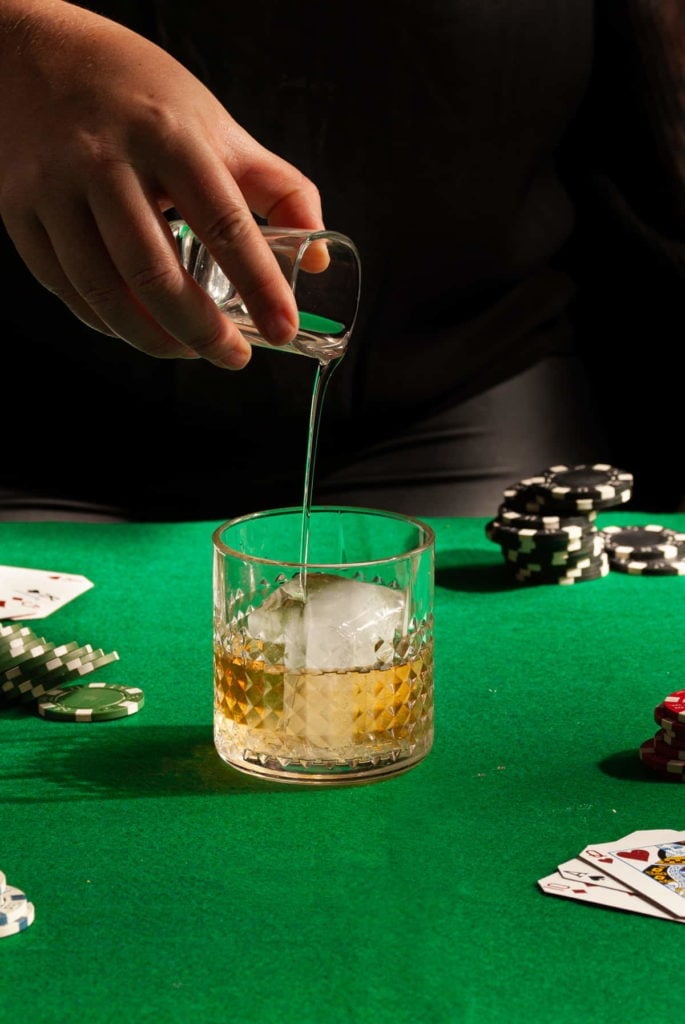 Don't Skip the Garnish
Again, since there are such minimal ingredients in this cocktail, they all serve a very important purpose.
The orange peel in the Old Fashioned adds a subtle citrus flavor and aroma, that really rounds it out.
Express the oil from your orange peel by using clean hands to squeeze it over your glass, then drop the peel right in.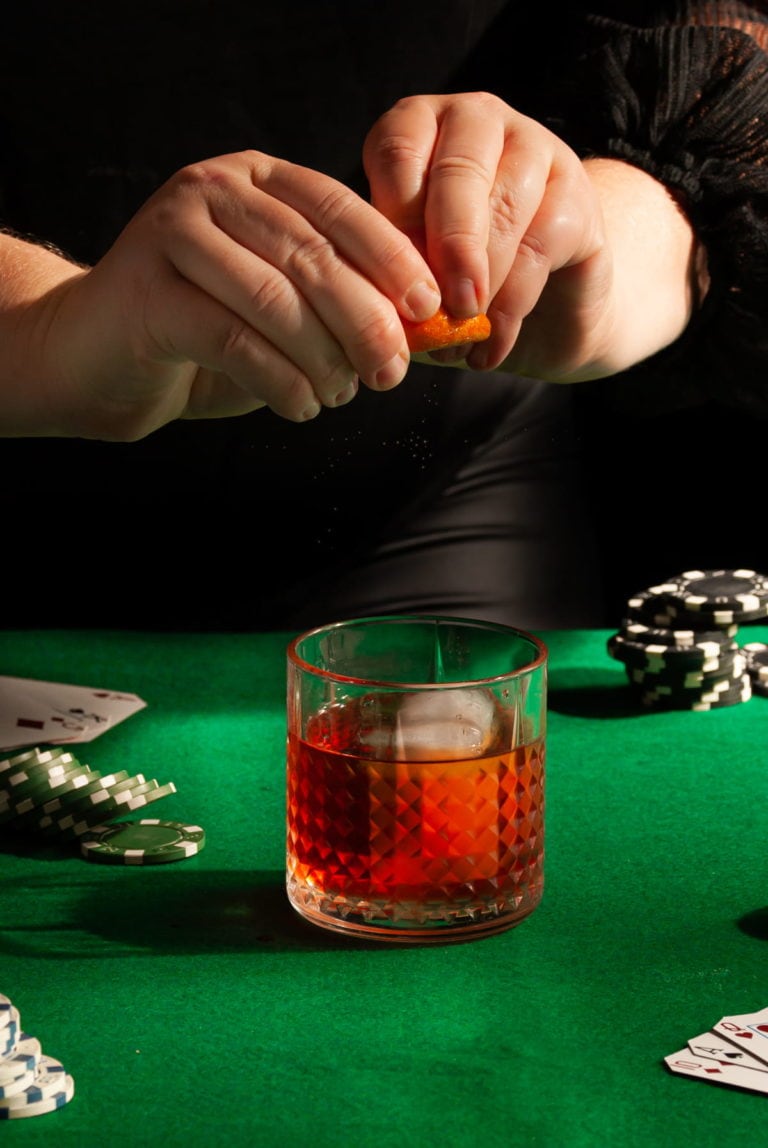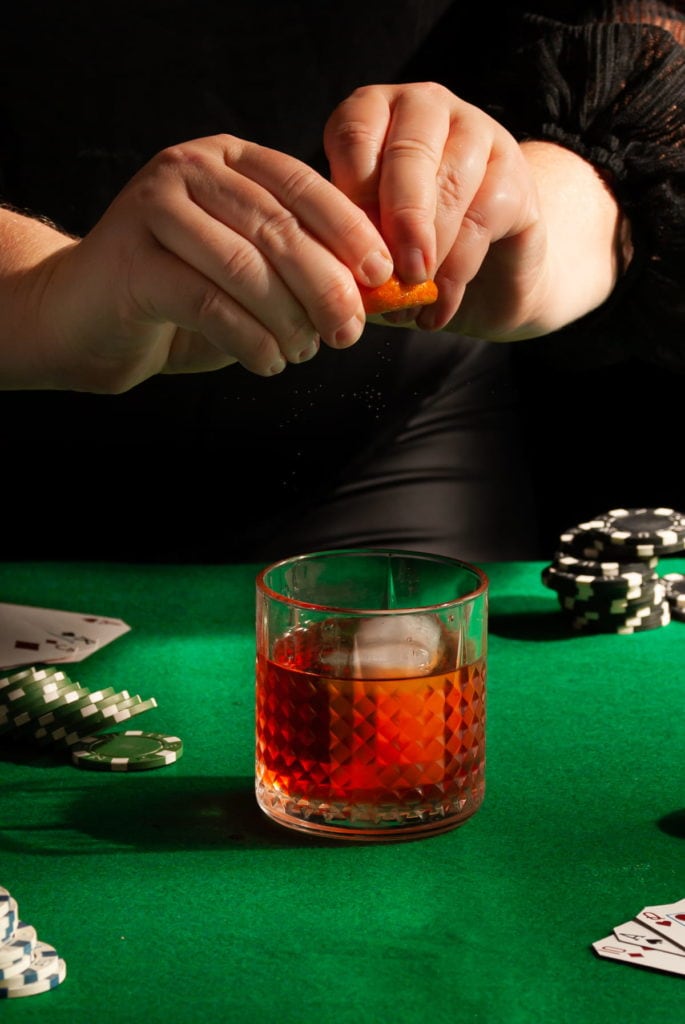 Stir It Up
Just a couple of quick stirs will do. No need for aggressive stirring or shaking in this drink.
In fact, I suggest you make this drink directly in your glass rather than in a cocktail mixer or shaker. Less clean-up!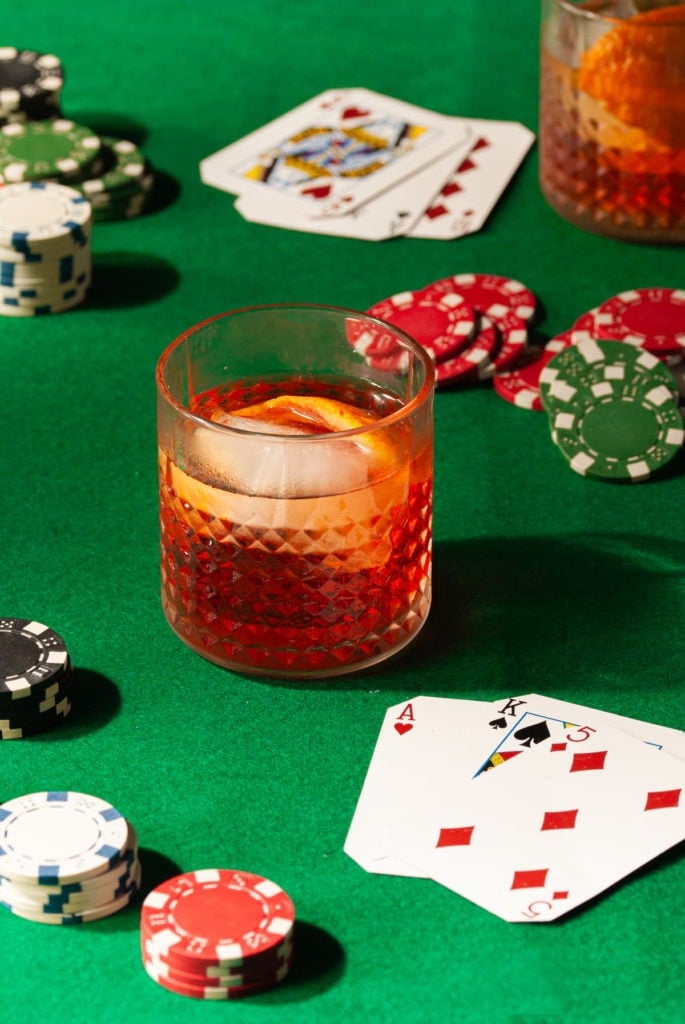 Why You Should Make this Aperol Old Fashioned
---
It's vibrant. The Aperol adds an extra dimension of color and flavor to your cocktail.
It's balanced. Notes of vanilla and caramel from the bourbon come to life with a dash of bitter Aperol and simple syrup.
It's a subtle twist on the classic. All the best flavors of a classic Old Fashioned with a little bit of fun!
If you're loving this Aperol Old Fashioned and want more Aperol Cocktails, check out this Easy Aperol Negroni and Aperol Margarita.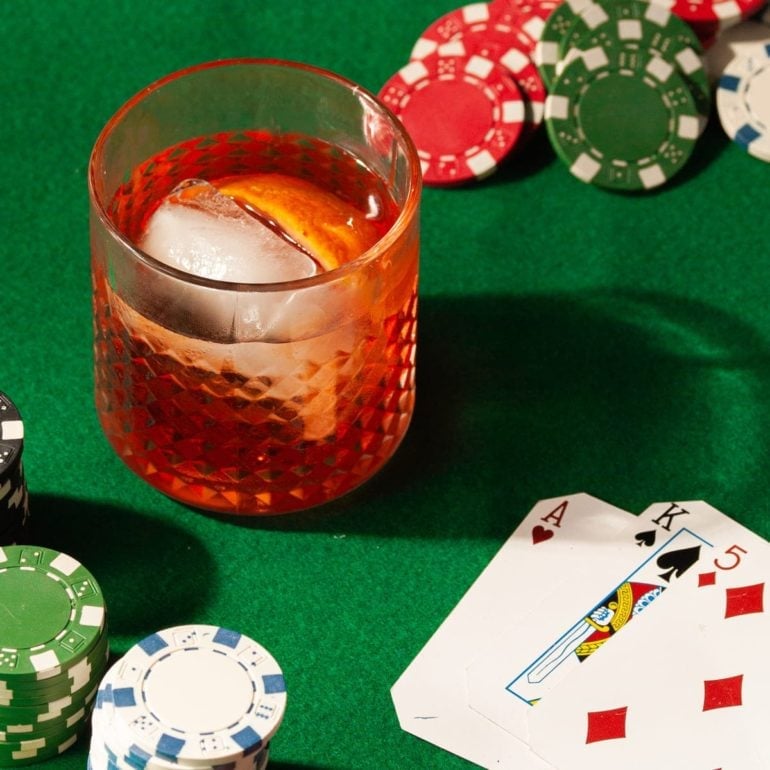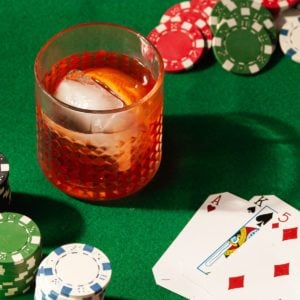 Aperol Old Fashioned
PRINT
PIN
RATE
This Aperol Old Fashioned uses an Italian bitters Aperitif to bring vibrancy to a well-balanced, subtly sweet, bourbon-forward drink.
Ingredients
2

ounces

bourbon

½

ounce

Aperol

½

ounce

simple syrup

1

slice

orange peel
Instructions
Into an Old Fashioned glass, pour bourbon, Aperol, and simple syrup over whiskey ice and stir.

Squeeze orange peel over your cocktail to express oils into your drink and place orange peel inside the glass. Enjoy!
Did you make this recipe?
Let me know by leaving a recipe rating below, or by tagging @marleysmenu on Instagram.