Looking for a side kick to your favorite dish? These Baked Old Bay Fries with Quick Aioli will elevate any meal!
They're crispy, deliciously seasoned, and baked to perfection. And that quick aioli? It's finger-lickin' good.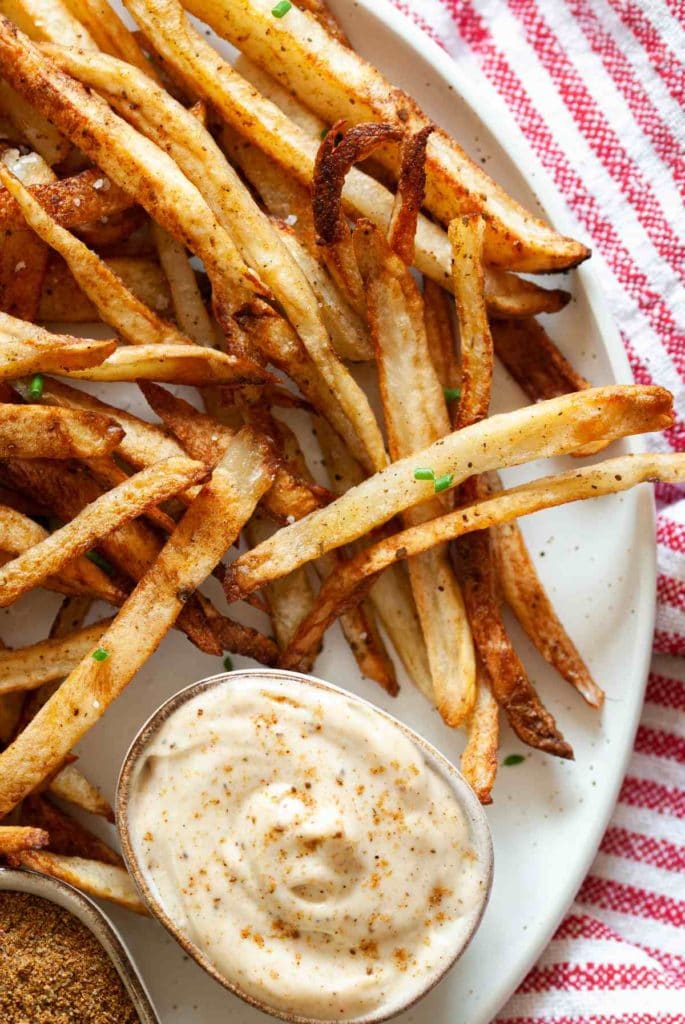 As an environmental scientist, I'm always looking for fun ways to make sustainable ingredients shine. To my absolute delight, potatoes are considered a sustainable crop.
Potato production has a relatively low impact on the environment, with fewer greenhouse emissions and a much lower water footprint than other starches.
The crops themselves also require a relatively small amount of land to thrive, and since potatoes can be stored for a long time, they generally lead to minimal waste.
Buying them locally and individually (with no packaging) is even better! Organic labels let you know that pesticides were not used in their production for the most sustainable choice.
Green tip: Potatoes are a great choice for a sustainable starch! They only require a small area to thrive and have a super long shelf life!
Baked Old Bay Fries Tips and Tricks
---
---
It's All About That Old Bay
The seasoning is the star here! We use it both to season the fries and to whip up a quick aioli. You can find Old Bay at most grocery stores either in the spices aisle or over by the seafood counter. Or you can order it here (affiliate link).
Otherwise, you really only need a few other ingredients to make the baked french fries of your dreams become a reality.
Here's everything you need:
Hand-Cutting Your Fries
First things first. Peel your potatoes and remove any bruised parts. You can choose to leave the skin on, but you'll get a more even bake if you peel!
Next, you'll cut your potato in half so that you can lay it flat. Then, cut into strips about 1/2 inch wide. You can leave them like this, or choose to cut the strips in half again for thinner fries. You may find that some need another cut and some don't. Just use your best judgement!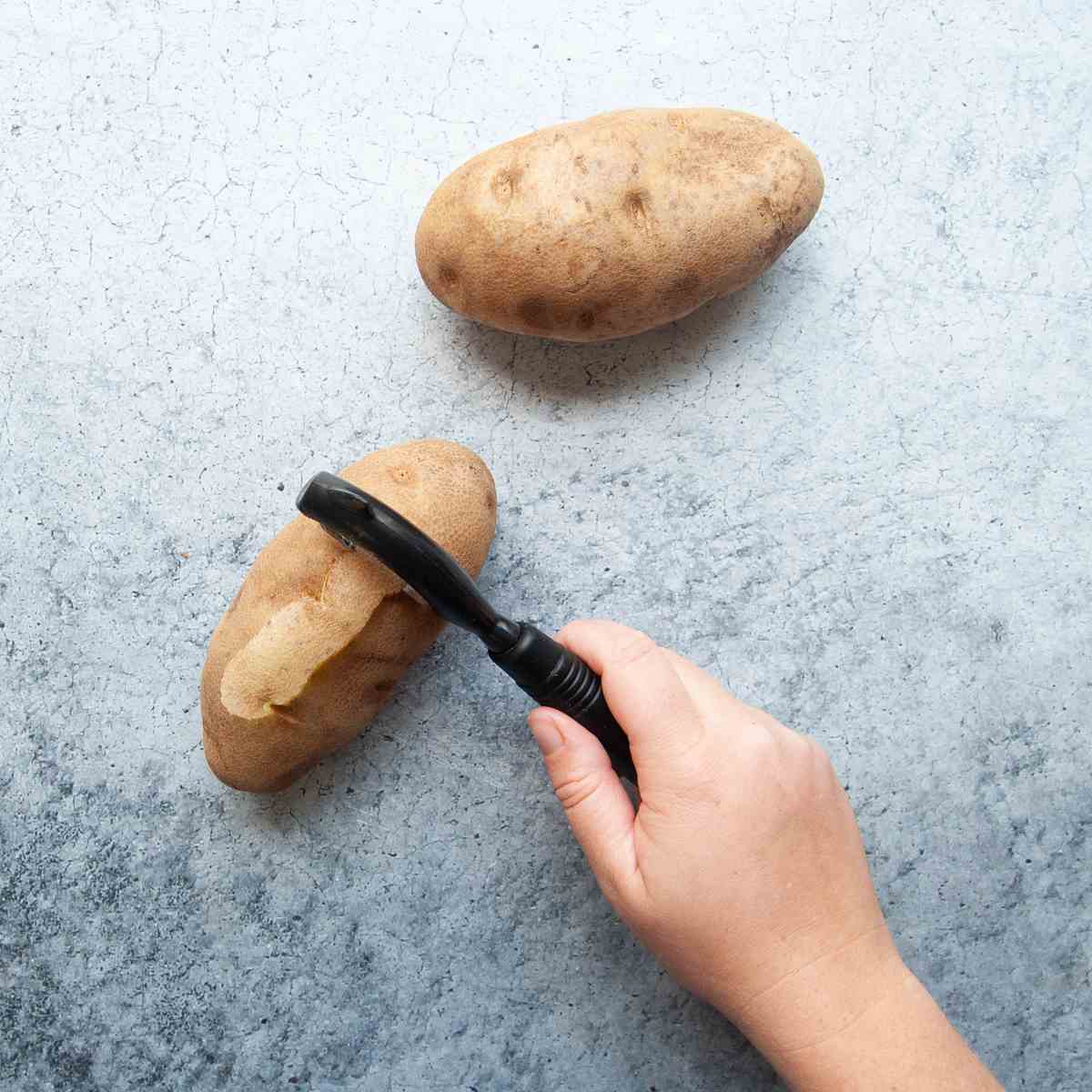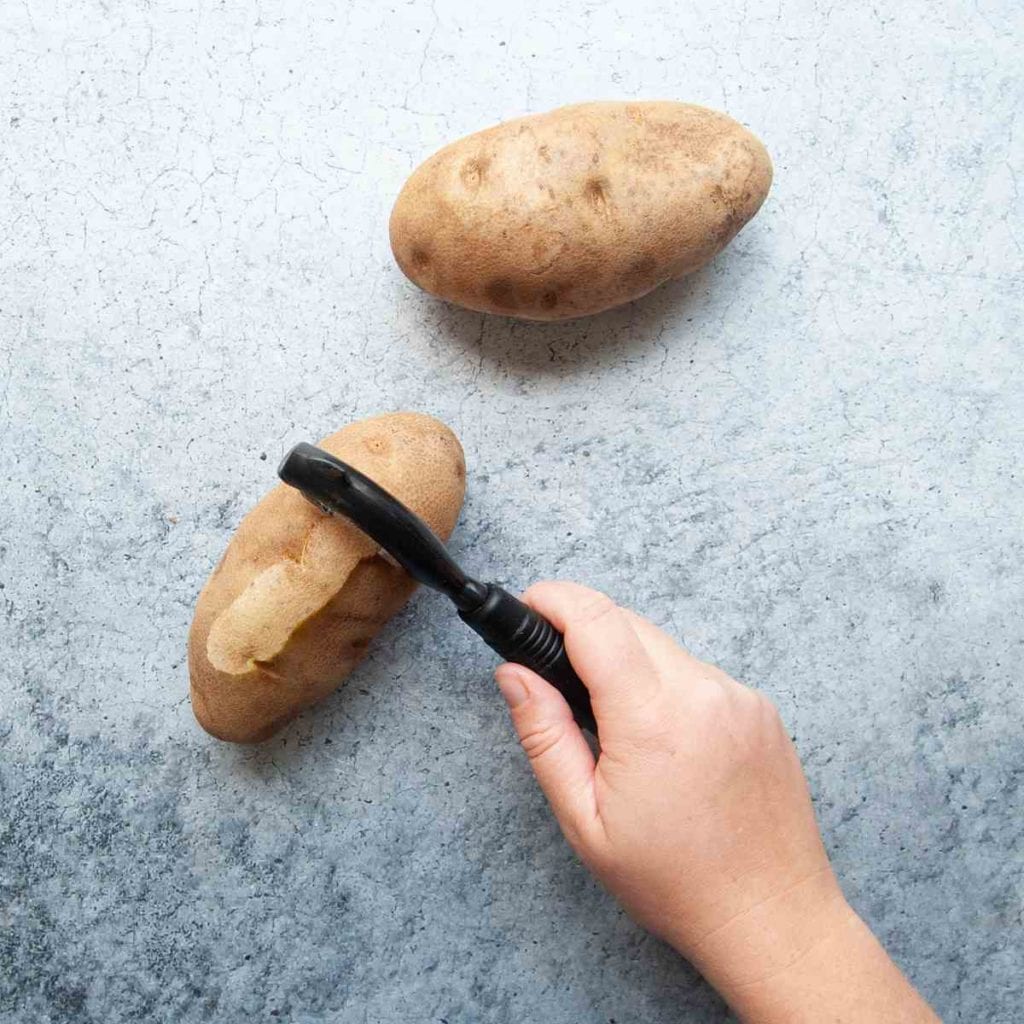 Soak Your Potatoes
The key to getting crispy baked fries is soaking your potatoes to remove excess starch. Once you're happy with the shape of your hand-cut fries, chuck them in a large mixing bowl and cover them with water.
Allow them to sit in the water for at least 30 minutes before rinsing.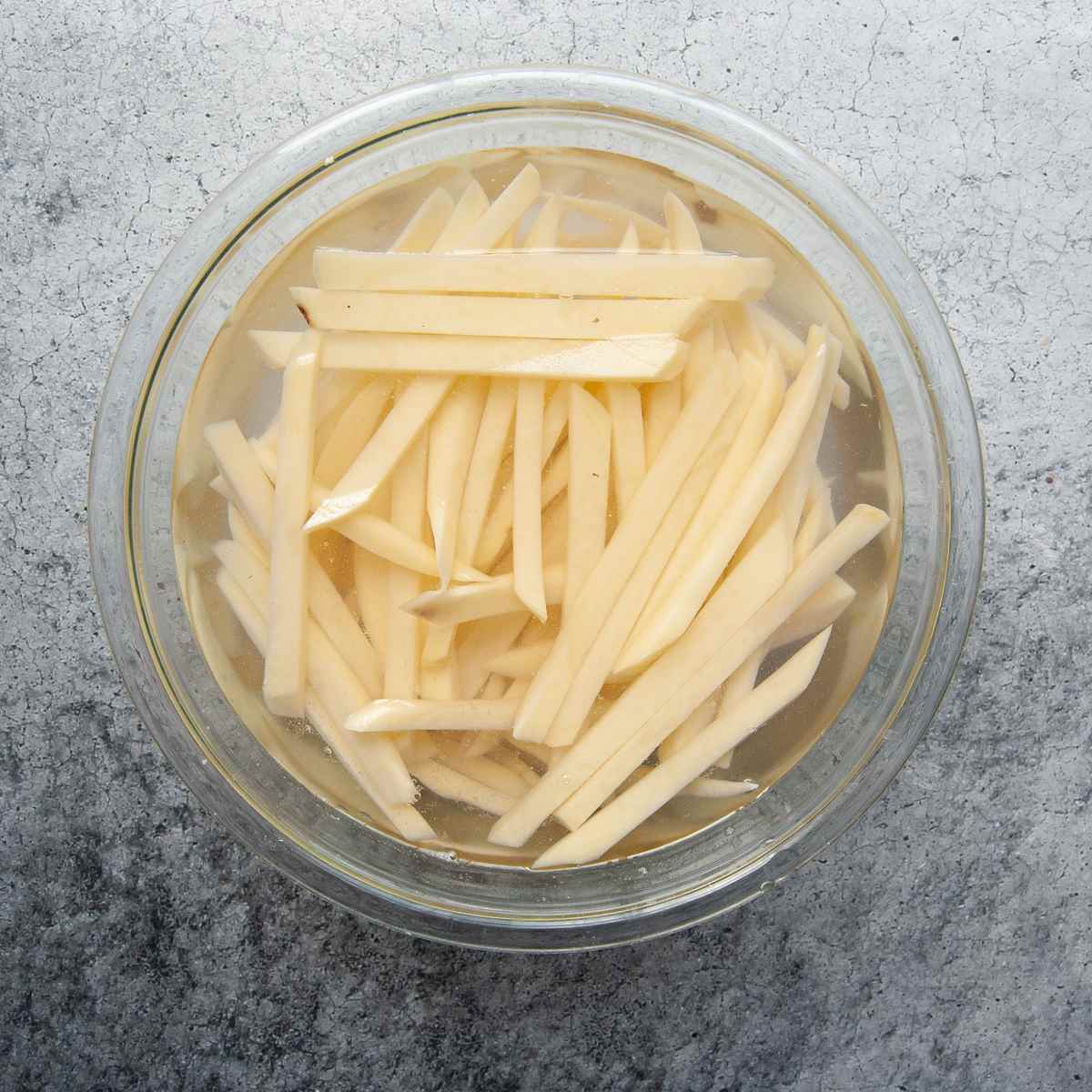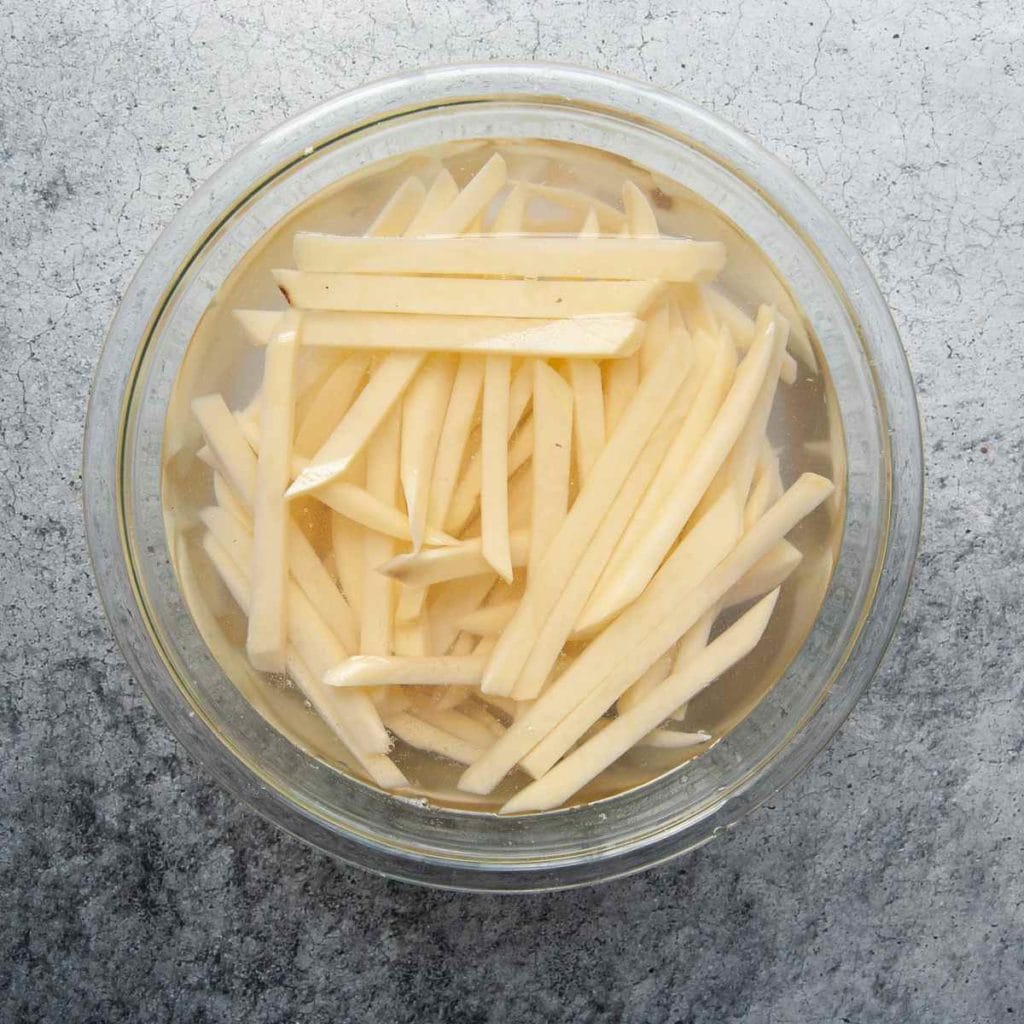 Dry Those 'Taters
Try to remove as much water as you can after rinsing the potatoes. I usually spread them out on a baking tray and then use a clean kitchen towel to remove excess water. You can also throw them into your oven for a couple of minutes before adding the oil and seasoning to dry up excess water.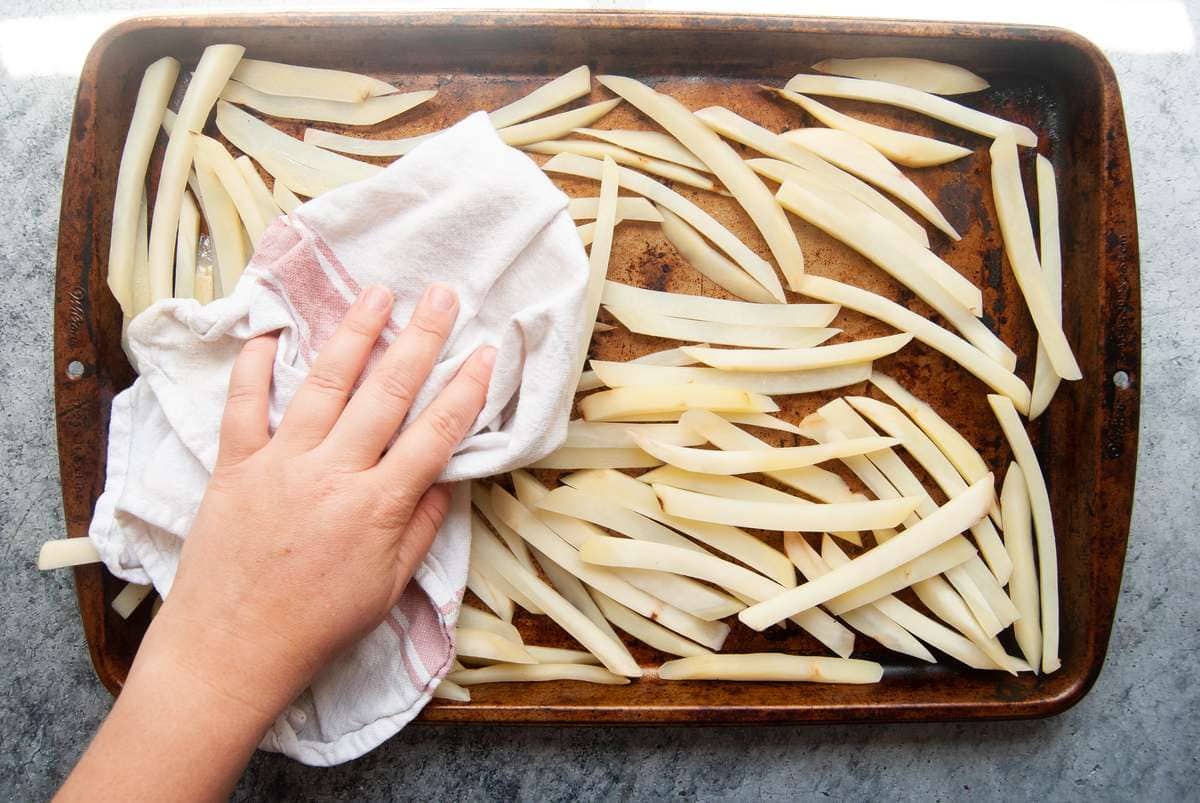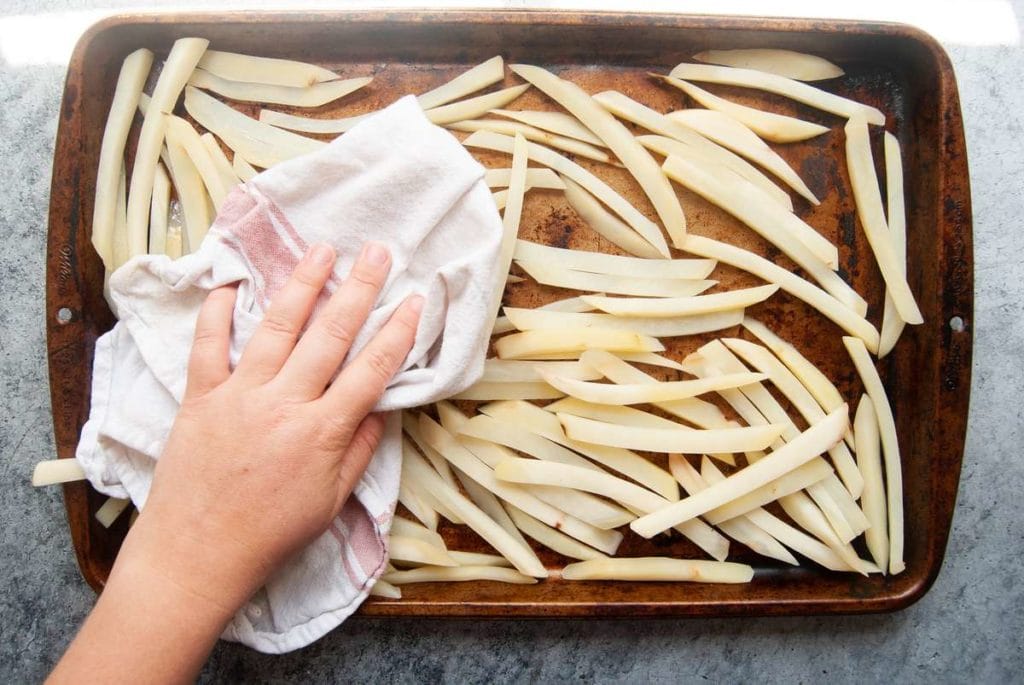 Use Your Hands
Once you are confident that your fries are nice and dry, spread them out evenly across your baking sheet and pour on your olive oil and Old Bay Seasoning.
Use your hands to toss, making sure each fry is coated in the oil and seasoning. Then, spread them back out on your baking sheet, making sure they are not stacked on top of one another.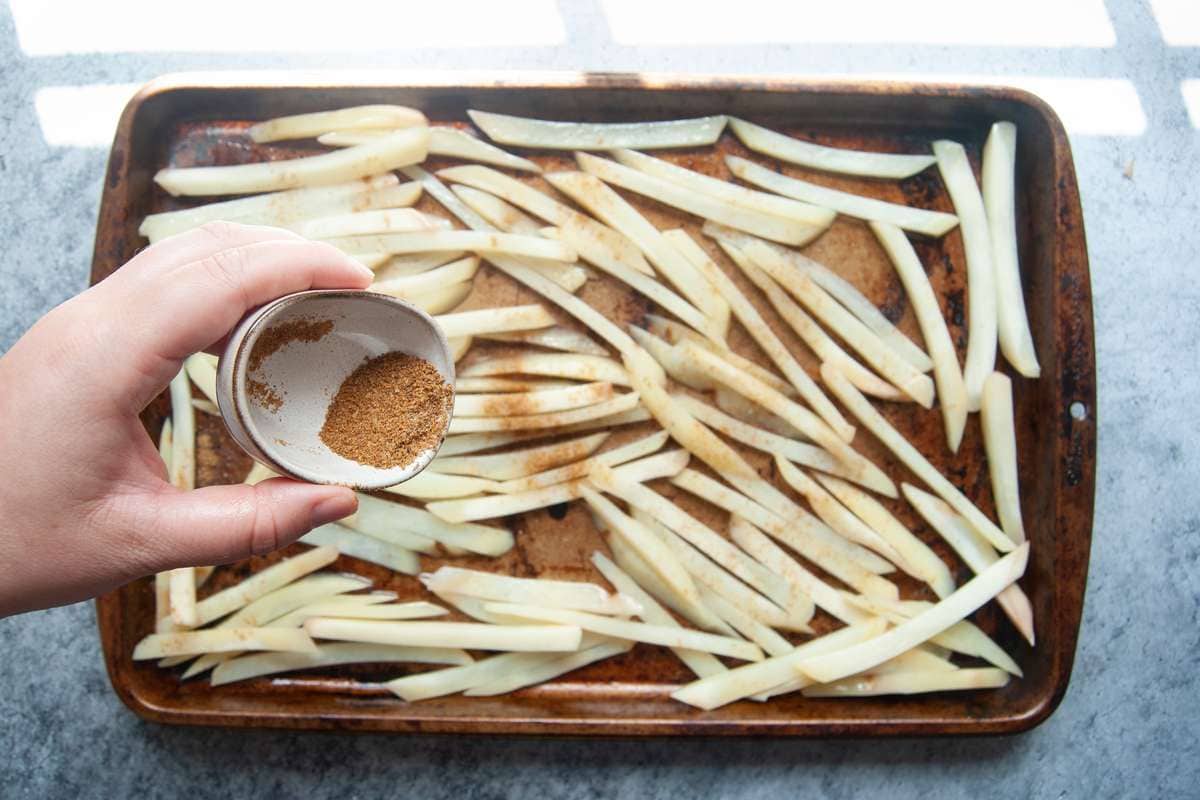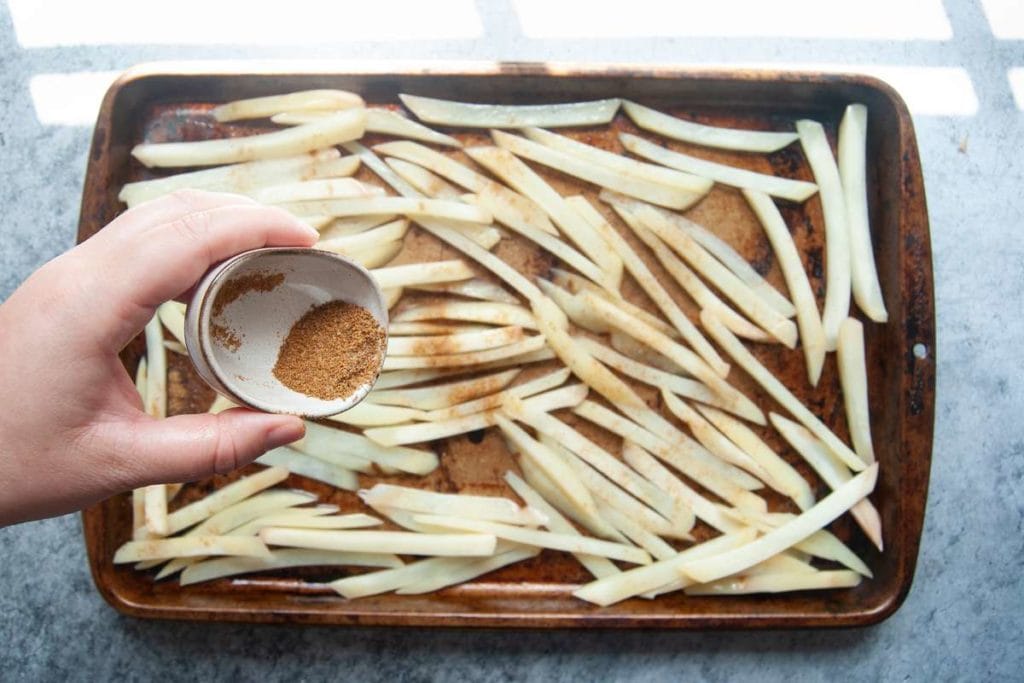 Toss Half Way Through
In order to get an even bake on the fries and to ensure all-around crispiness, make sure to toss your fries halfway through the baking process.
Use a spatula to flip and spread, making sure, once again, they aren't layered on top of one another before putting them back in the oven.
Green tip: Baking fries in the oven means no wasted oil from deep-frying! With an estimated 1.3 billion tons of food wasted annually on a global scale, it's important to keep the issue of food waste front of mind.
The Easiest Aioli Hack
While aioli is not technically synonymous with seasoned mayonnaise, they are both emulsions. And for the easiest ever aioli hack, we are using mayonnaise as the base.
Making a quick aioli is as simple as 1,2,3. Use mayo as your base, add some lemon juice, and then add some Old Bay and voila!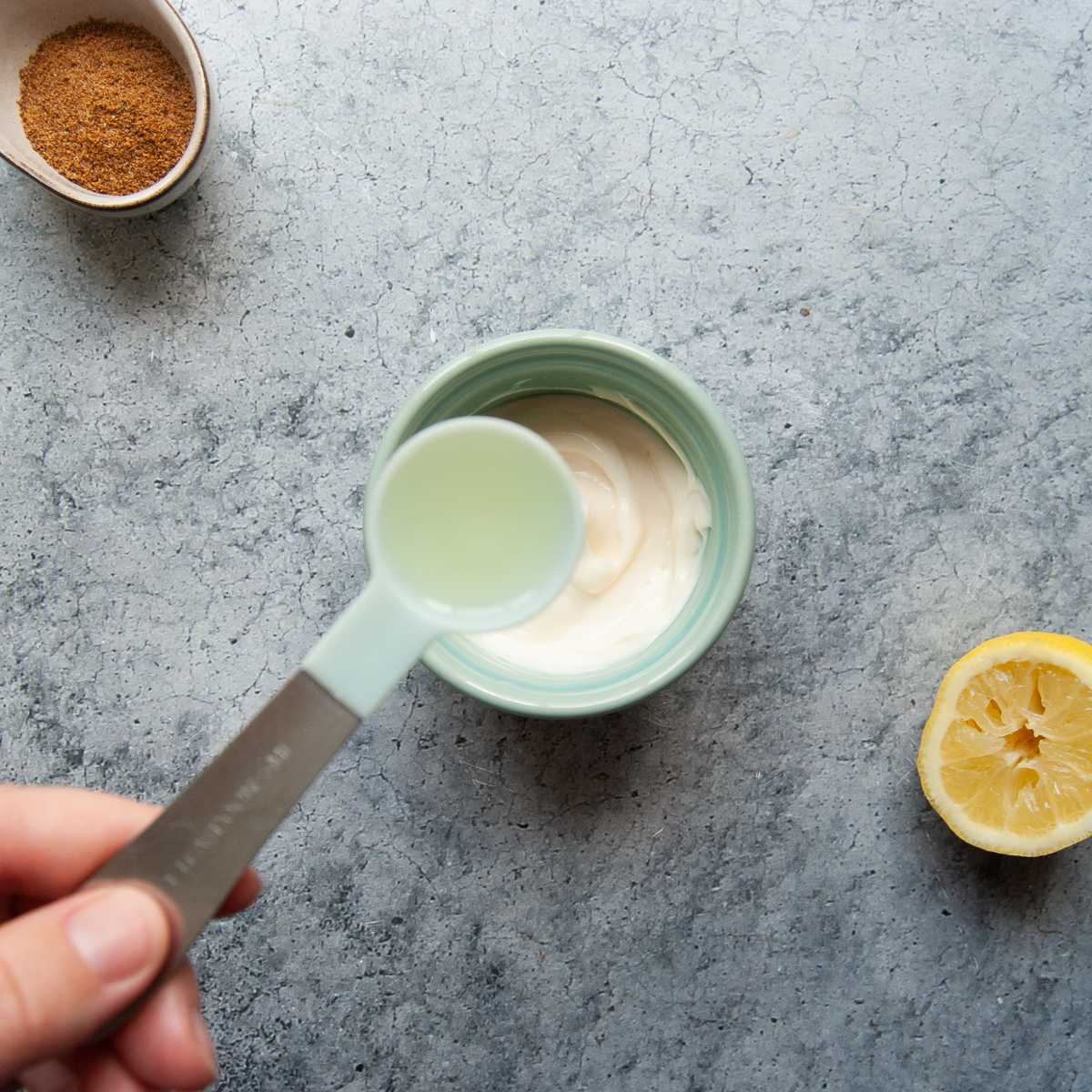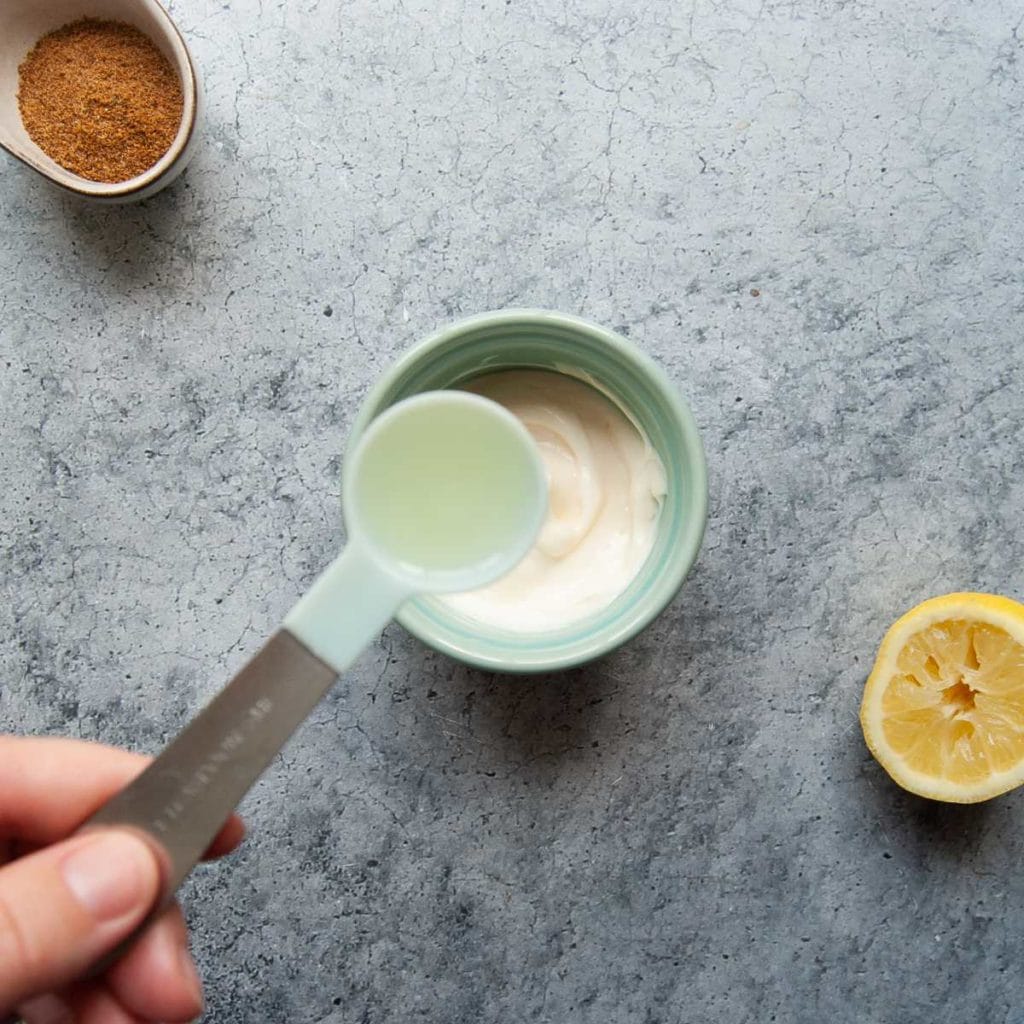 Doubling The Recipe
If you want to double this recipe, you absolutely can! Just bear in mind that overcrowding the pan will not result in crispy baked fries. It's best to use two baking sheets.
Remember that your oven is a little hotter on the top rack. If you can't fit both baking pans on the top rack, just switch them when you take them out of the oven to toss, so that each one has an opportunity to be on the top rack.
Should You Have Leftovers
These fries will last covered in the refrigerator for 3-5 days or in the freezer for 6 months. Reheat in your pre-heated oven at 425°F for 15-20 minutes until crispy. If frozen, they will need closer to 30 minutes.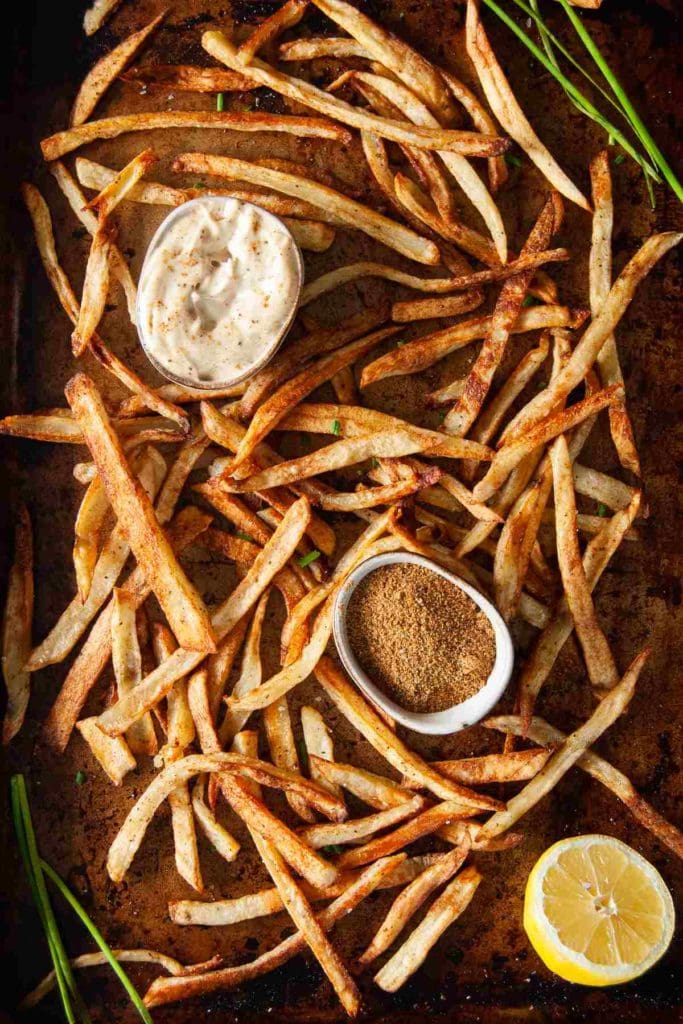 Why You Should Make These Old Bay Fries
---
---
They're perfectly seasoned. That Old Bay seasoning is the ultimate for french fries!
They're crispy. And without deep-frying!
They're the perfect sidekick. What's better than fries to complete your plate?
The aioli is the best accompaniment. Never enough Old Bay.
If you love these Old Bay Fries with Quick Aioli, check out this recipe for Shrimp over Old Bay Mashed Potatoes and this Grilled Corn with Old Bay.