Ready to mix up your marg recipe? This list of Best Margarita Recipes gives you options galore!
I know, I know, if it's not broken, don't fix it! And a classic Margarita is perfect as is. But here's the thing. There's no better way to appreciate the Margarita in all its glory than by testing out its multiple variations.
And by multiple, I mean VERY many. There are just so many delicious margarita recipes to choose from, how could you possibly choose?
Don't you fret, I have taste-tested all of these (some more than once 😉 ) and highly approve.
So whether you want a sweet margarita or a spicy one, frozen or on the rocks, extra tequila or no tequila at all, this list has options for you.
Let's dive in. Here's my list of Best Margarita Recipes.
Best Margarita Recipes
---
---
1. Refreshing Passion Fruit Margarita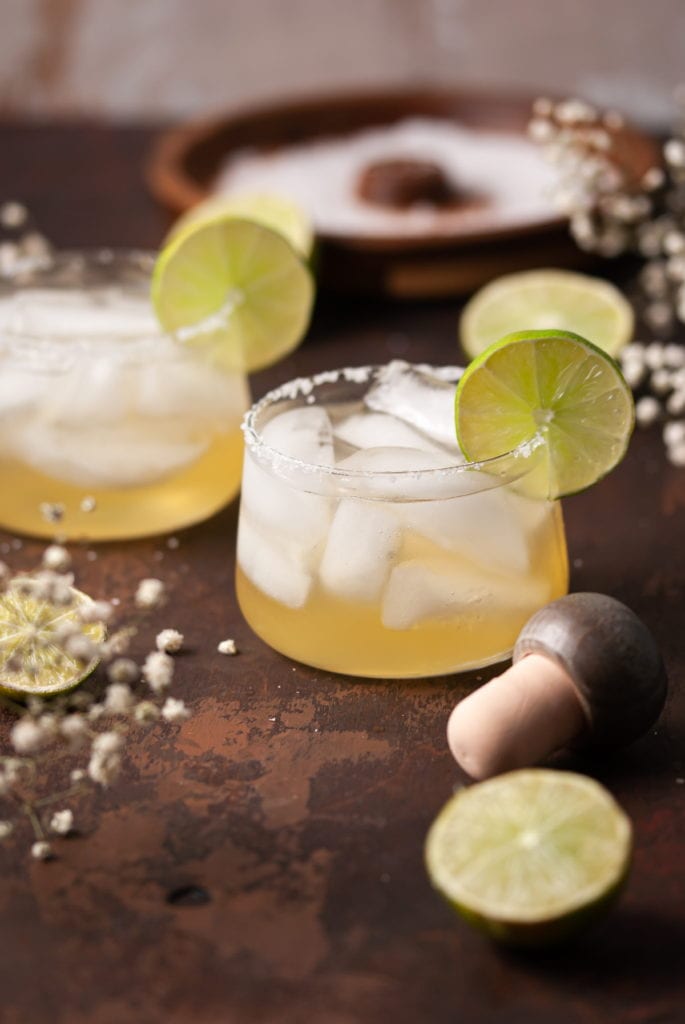 This Passion Fruit Margarita is simple, fresh, and fun—the perfect twist on a classic cocktail to mix up for any occasion.
---
---
2. Three Ingredient Skinny Margarita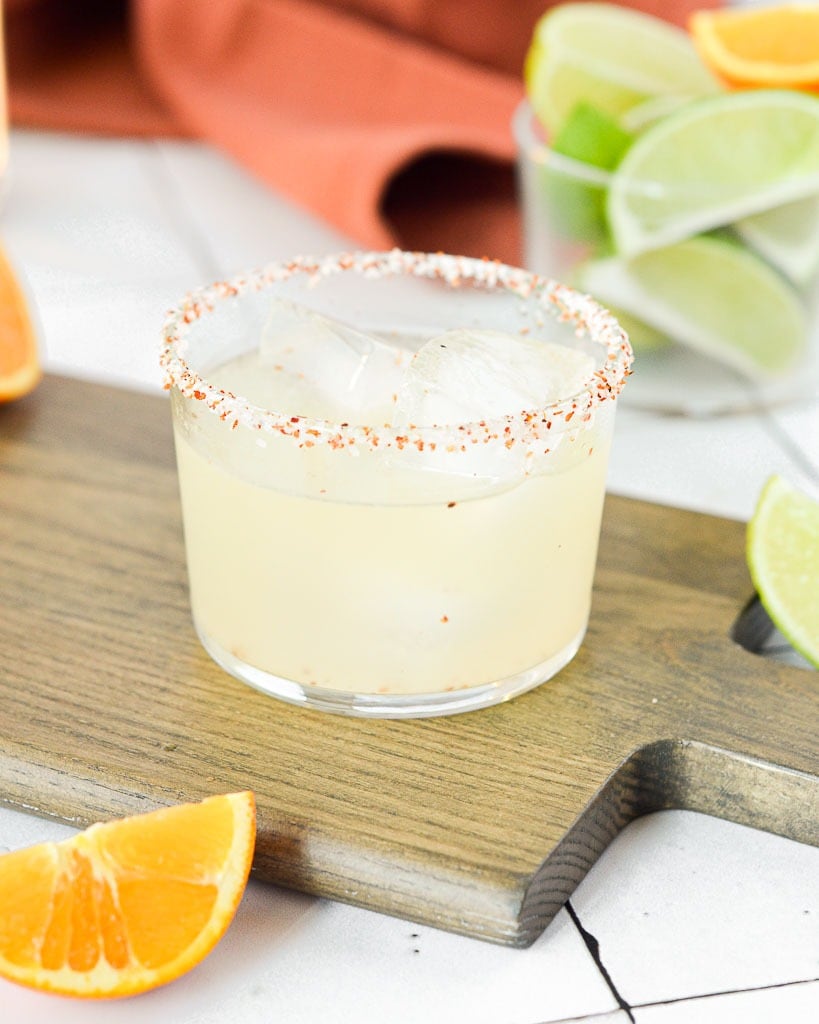 Make this 3 ingredient Skinny Margarita with tequila and fresh juices for a refreshing cocktail! Skinny margaritas are a low-calorie drink option to the typical margarita.
---
---
3. Fresh Strawberry Jalapeño Margarita
This Strawberry Jalapeno Margarita is made sweet with fresh strawberries and oranges and paired with spicy jalapenos and tart limes to complete the perfect flavor profile, this drink will be your new summer favorite.
---
---
4. Frozen Pineapple Coconut Margarita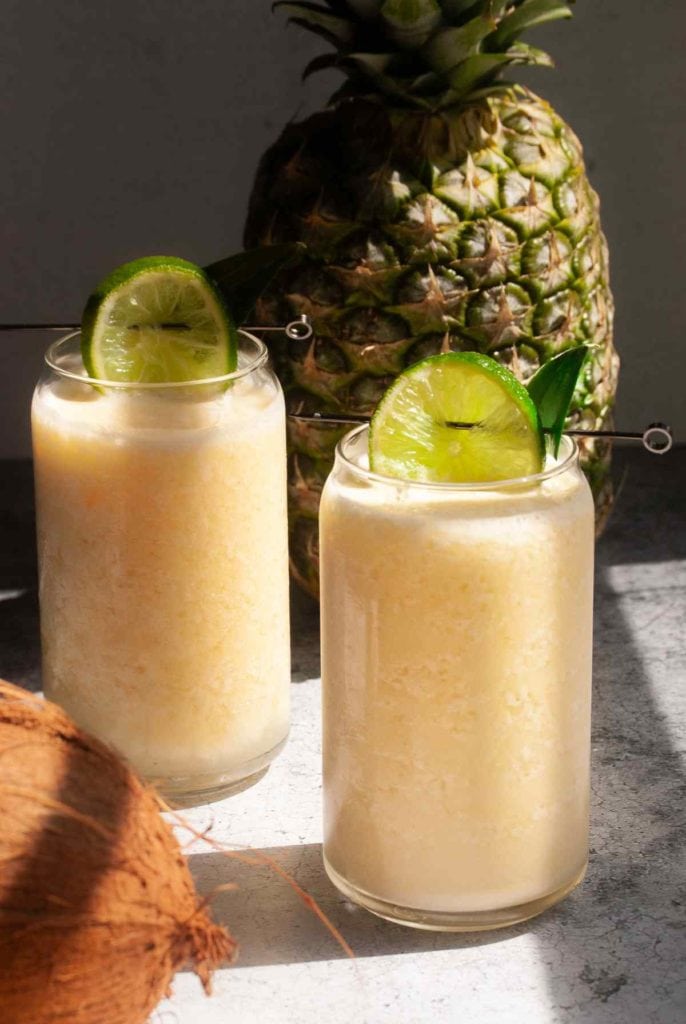 This Frozen Pineapple Coconut Margarita uses fresh pineapple, sweet cream of coconut, and lime to transport you to the tropics!
---
---
5. Blackberry & Rosemary Margarita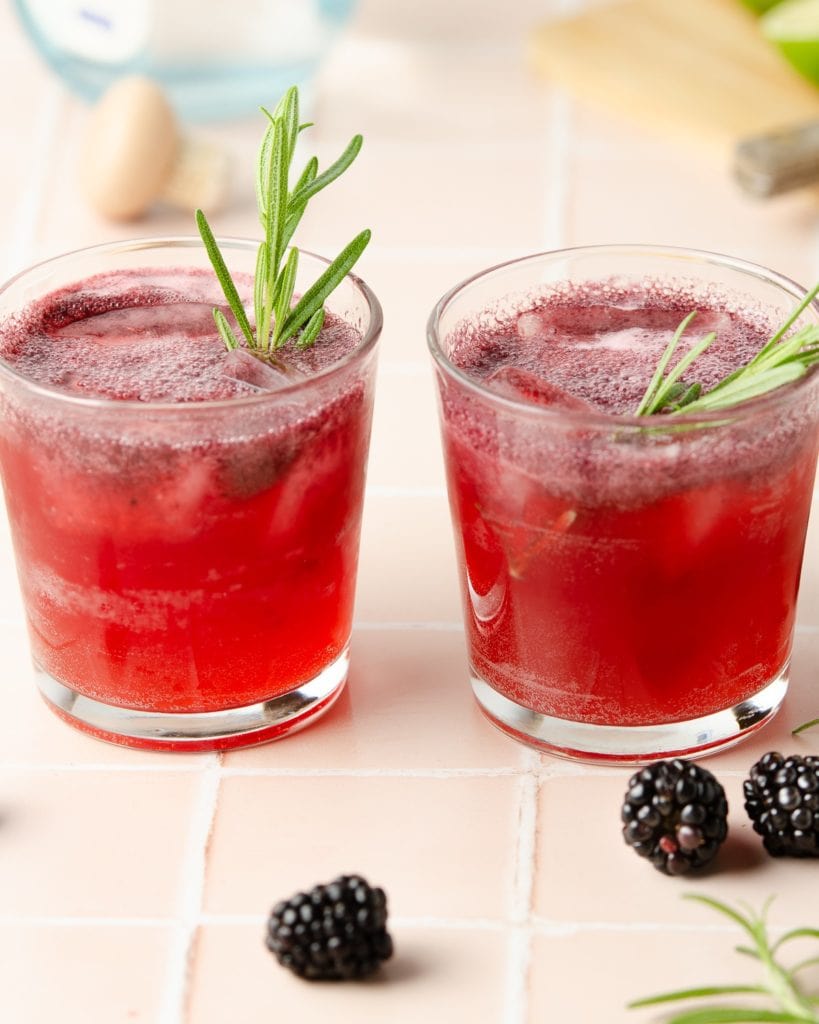 A fresh take on the traditional margarita with blackberries, rosemary and topped with ginger beer. These Blackberry Rosemary Margaritas are light, herbaceous, and delicious.
---
---
6. Apple Pie Mezcal Margarita
What better way to celebrate Fall flavors than with an apple pie mezcal margarita? Mezcal adds a nice smoky finish to this margarita, giving it a nice fall feel.
---
---
---
7. Sparkling Vodka Margarita
If you love the idea of a margarita but are not a tequila fan, this refreshing and simple Sparkling Vodka Margarita is for you!
---
---
8. Spicy Mezcal Margaritas With Carrot Juice
This spicy carrot mezcal margarita is the perfect blend of smoky, spicy, and savory. Think of it as the margarita version of a Bloody Mary.
---
---
9. Vibrant Aperol Margarita
This fresh new take on a classic margarita uses fresh lime and Italian bitters apértif to give you a crisp, vibrant, Aperol Margarita.
---
---
10. Frozen Blackberry Margarita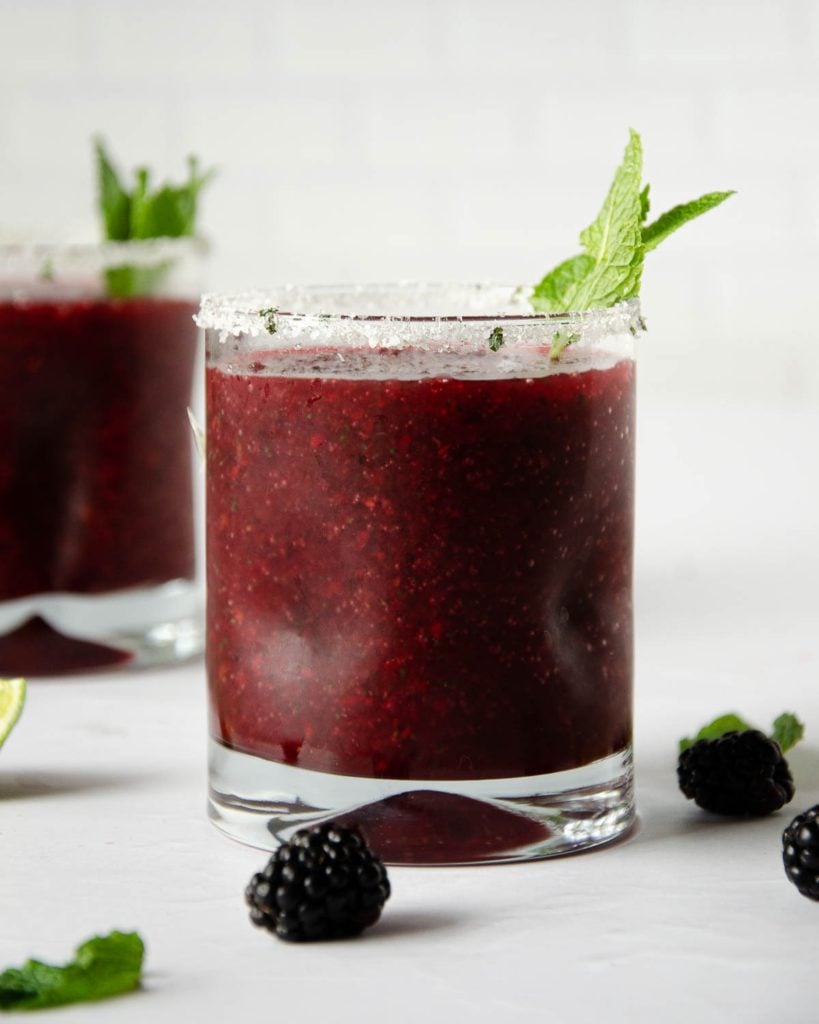 Blackberries, fresh mint, and limes blended for the best Frozen Blackberry Margaritas! Fruity, fresh, and tart!
---
---
11. Skinny Pineapple Margarita
This skinny pineapple margarita recipe hits all the marks of a perfect summer cocktail. This light and refreshing cocktail is made with 4 ingredients, fruit juices, and no added sugar.
---
---
12. Cooling Frozen Peach Margarita
This Frozen Peach Margarita is refreshing, sweet, and boozy—the perfect way to cool off in the summer heat.
---
---
13. Watermelon Basil Margarita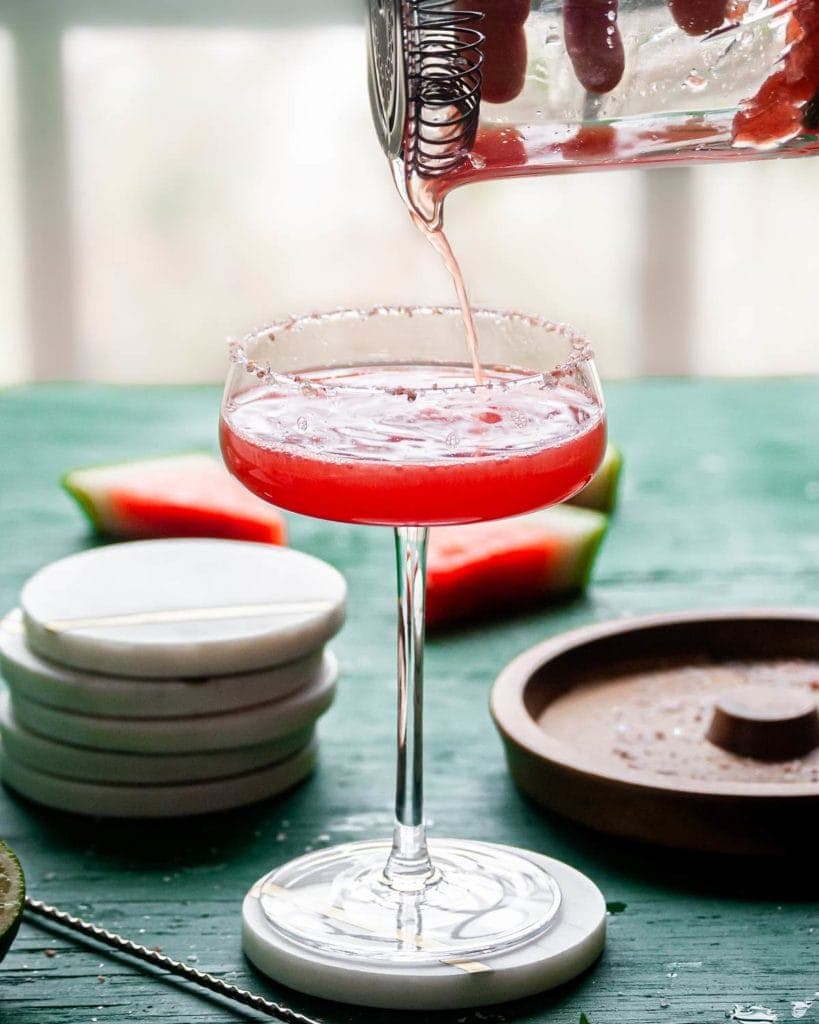 This Watermelon Basil Margarita is refreshing and slightly sweet, with fresh basil and citrus to make it taste like summer in a glass!
---
---
14. Aromatic Pumpkin Spice Margarita
This Pumpkin Spice Margarita brings fun Fall flavors to a usually more summery drink, making this uniquely warming marg the perfect Autumn treat!
---
---
Enjoy this list of best Margarita recipes! If you still don't know where to start, here's one of my all-time favorites: The Watermelon Basil Margarita! And for more lists of awesome drinks, check out 10+ Mixology Cocktails To Try At Home and 9+ Best Sangria Recipes!