Looking for an exciting new go-to drink? Try one of these Best Sangria Recipes for a perfectly balanced concoction of wine, fruit, and other tasty add-ins.
The best thing about Sangria is its versatility. It can contain white or red wine, spirits or sparkling water (or both), and a variety of fruits and herbs. So how can you possibly choose which is best?
Here's my comprehensive list of the 9+ best Sangria recipes I could find on the internet. Each uniquely delicious, with simple and fresh ingredients that everyone will enjoy.
So whatever the season, whether you're craving a wintery red or a summery white, this list has got what you need.
Green tip: Eating seasonally is one of the best (and most delicious) ways to support local and decrease your carbon footprint. Local foods have less associated transportation costs and fuel emissions. Simply put, eating seasonally = less environmental impact.

Choose a sangria that aligns with what's in season! To check seasonality of the ingredients in your area, use this Seasonal Food Guide.
Best Sangria Recipes
1. Best Sangria Watermelon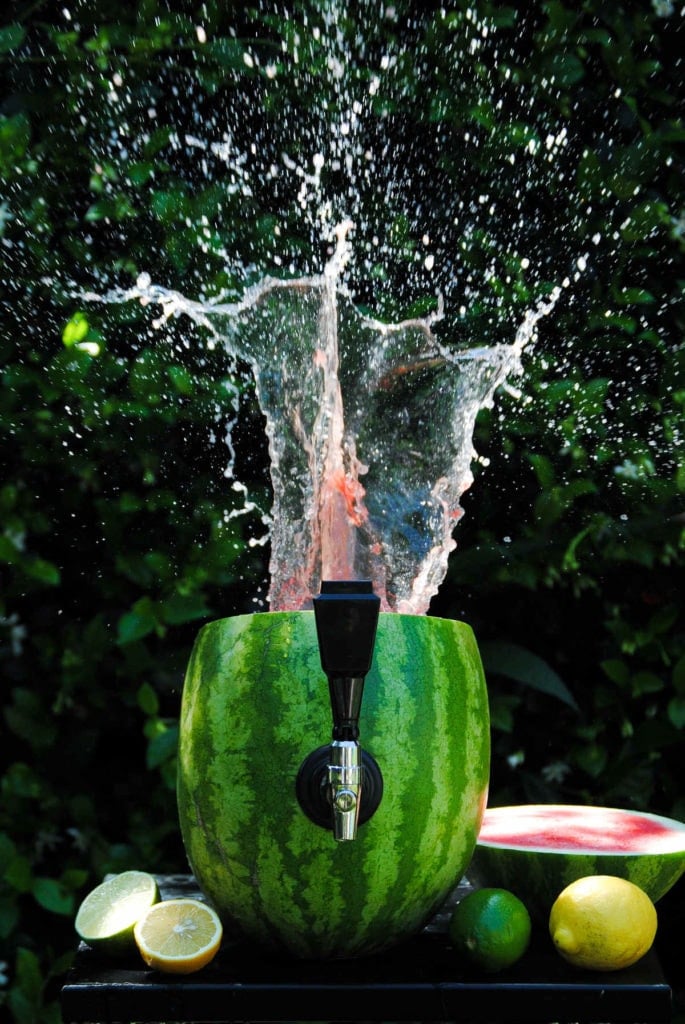 Great for summer: Kick summer off with this refreshing and fun Sangria Watermelon! It's super refreshing, perfect for parties, and makes a great centerpiece!
2. Fall White Wine Sangria
Great for fall: Fall fruit with light white wine makes for the perfect fall Sangria. Pears, apples, and a touch of cinnamon.
3. Cranberry Vanilla Chai Sangria
Great for winter: Cranberry Vanilla Chai Sangria is a cozy, festive drink that is a cold-weather must. Made with white wine, brandy, and a cranberry vanilla chai simple syrup, this is the perfect cranberry cocktail!
4. Raspberry Sangria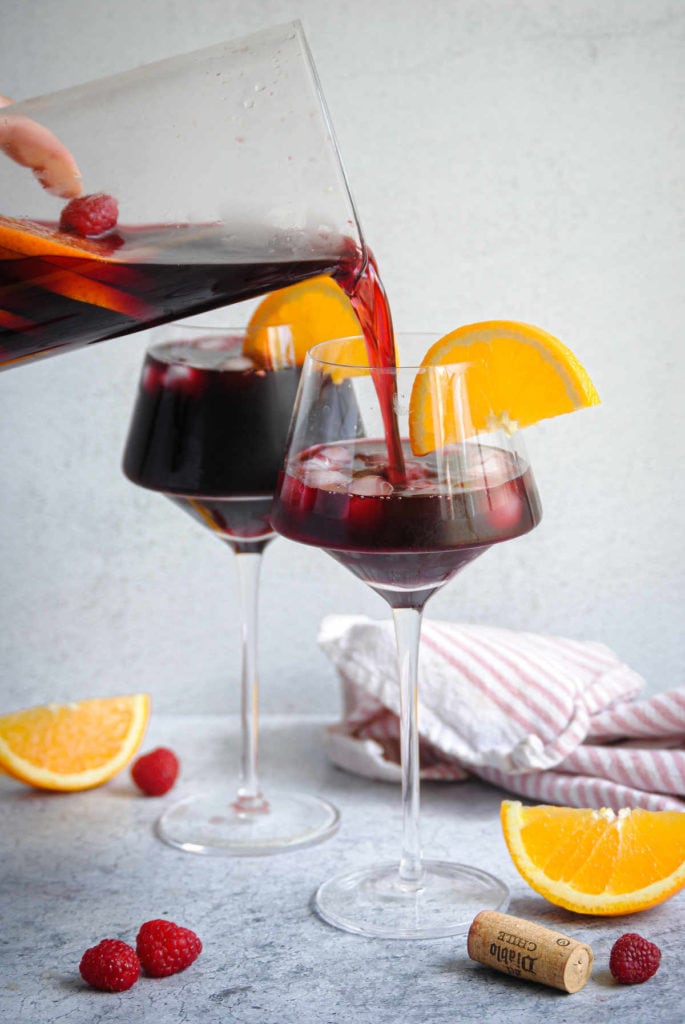 Great for summer: This refreshing Raspberry Sangria adds a sweet, tart, and citrusy finish to red wine with homemade Raspberry Simple Syrup to culminate into the perfect sip!
5. Pina Colada White Sangria
Great for summer: This refreshing Piña Colada Sangria is a fun twist on a true classic! Who does not want to celebrate the summer in a glass?? One sip of this refreshing Piña Colada, and you will feel like you're in the tropics!
6. Five Ingredient Red Wine Sangria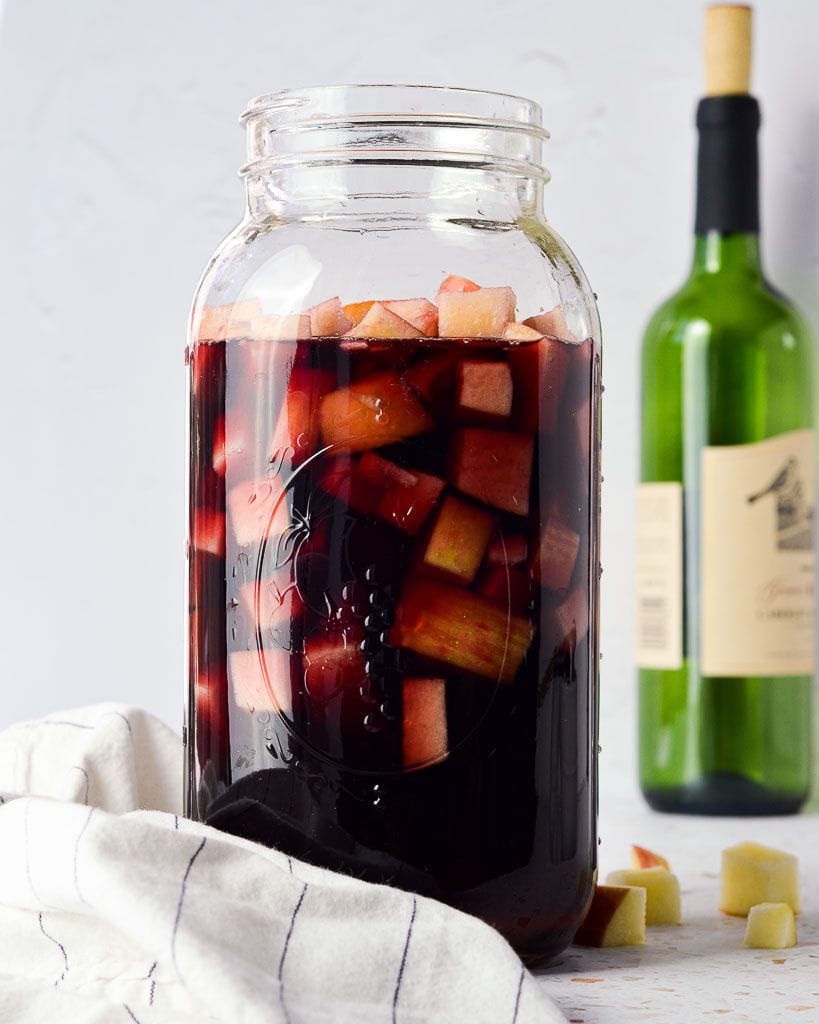 Great for winter: The easiest and only classic sangria recipe you will ever need. With only 5-ingredients, this red wine sangria is boozy, fruity, and simple! The best part about sangria is that it's such a flexible drink and great for entertaining! It's so easy to make ahead of time.
7. Sangria Moscato with Rum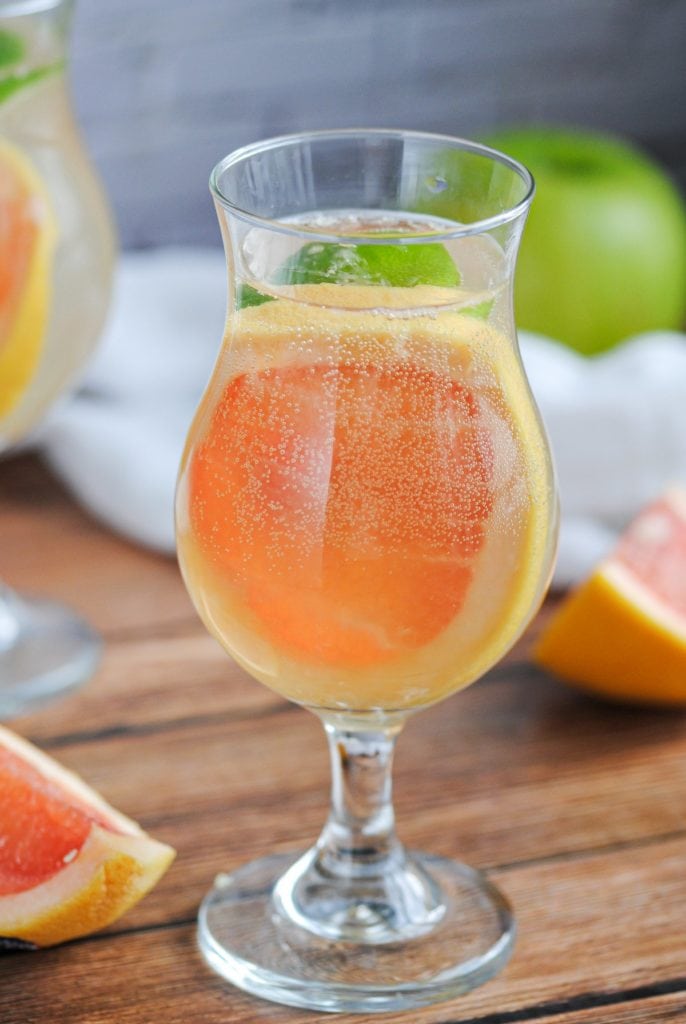 Great for spring: This Sangria Moscato is a refreshing take on white wine sangria, balancing the sweetness of Moscato with tart citrus and apple. And that sparkling water? The perfect bubbly finish.
8. Best Rosé Sangria with Berries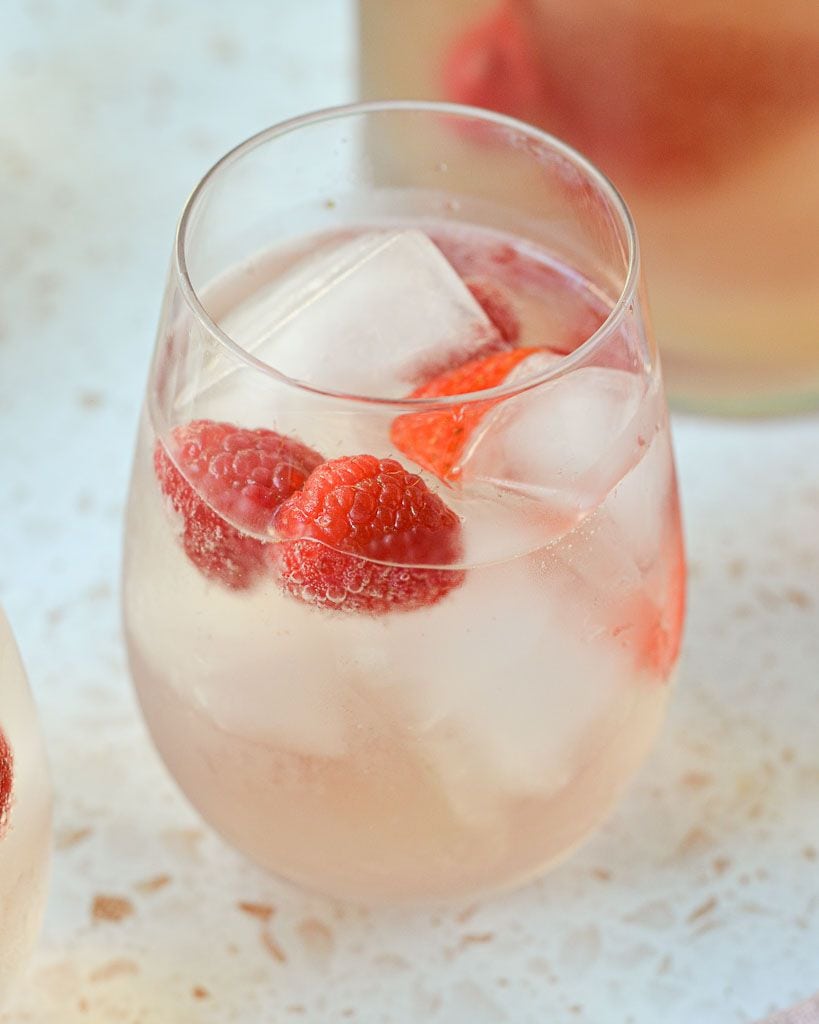 Great for spring: This easy rosé sangria recipe is the perfect pitcher cocktail for Spring or Summer. Enjoy over Easter, Mother's Day Brunch, or your average warm night! It's made with sparkling rosé, St. Germain Elderflower liqueur, and berries.
9. Sangria Charcuterie Board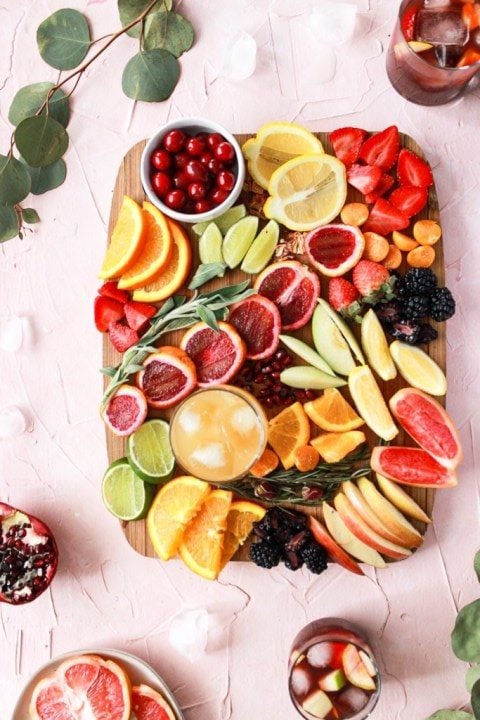 Great Year-Round: This sangria charcuterie board is full of fresh and flavorful fruits and herbs, and is sure to be a crowd-pleaser at your next picnic, party, or weeknight in! Filled with fresh grapefruit, juicy blood oranges, sweet strawberries, and so many more delicious add ons, everyone will enjoy making their own sangria creation.
Enjoy this list of 9+Best Sangria Recipes! And if you can't decide where to start, here is one of my all-time favorites. It's simple, refreshing, bubbly, and beautiful— it's the Sangria Moscato: