Looking for a fun new way to enjoy your gin? This Blueberry Gin Fizz is refreshing, crisp, and bubbly. Cheers to that!
The addition of blueberry and mint adds a sweet, fresh, and cooling flavor to an already fantastic gin cocktail!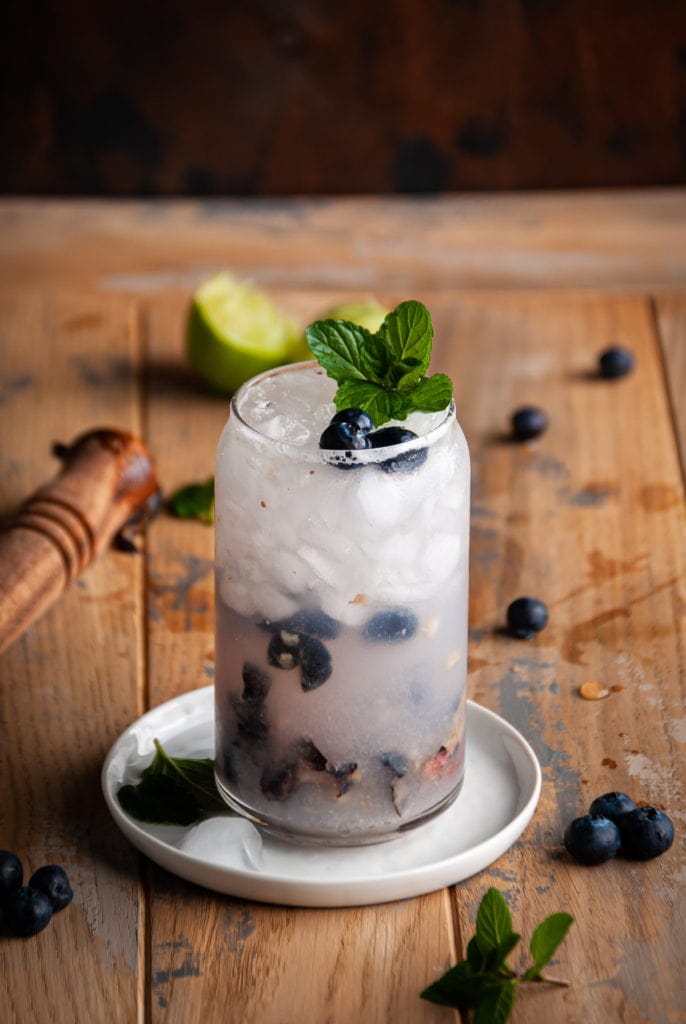 As an environmental scientist, I am always looking for fun ways to integrate seasonal ingredients. And nothing screams summer more than fresh blueberries and mint!
Green tip: Eating seasonally is one of the best (and most delicious) ways to support local and decrease your carbon footprint. Local foods have less associated transportation costs and fuel emissions. Check when blueberries are in season in your area with this Seasonal Food Guide.
Blueberry Gin Fizz Tips and Tricks
---
---
Gather Your Ingredients
Blueberries and mint is such a delightfully refreshing combo! They add so much fresh flavor to this cocktail.
Here's everything you'll need:
Making Your Own Simple Syrup
You can easily make your own with sugar and water. You can use granulated sugar, brown sugar, or even coconut sugar.
I find that this recipe works best with simple syrup made with granulated sugar. It's the perfect balance to the citrusy lime, without adding any undertones of vanilla or caramel.
To make simple syrup, just add equal parts sugar and water to a small pot over high heat and continue to whisk until the sugar is dissolved. Next, transfer it to a heat-safe glass and allow it to cool before using it for your Blueberry Gin Cocktail.
Green tip: Making your own sauces and syrups is a great way to avoid extra plastic packaging that eventually ends up in landfills or makes its way into the environment and becomes microplastics.
Use a Cocktail Shaker
The best way to get all of your ingredients well combined and extra chilled!
If you don't have a cocktail shaker, you can use a mason jar with a lid or just make sure to mix your cocktail up with a spoon.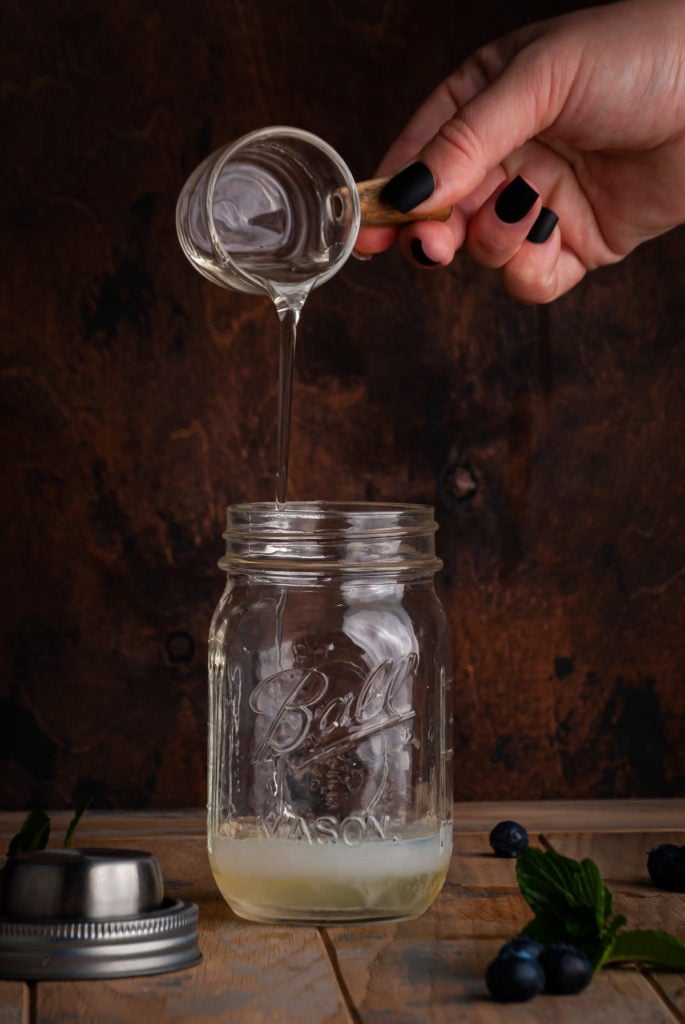 Use Fresh Lime
One juicy lime should provide about 2 tablespoons (or 1 ounce) of lime juice, which is just what you need for this cocktail!
Using fresh lime really brings that bold citrus flavor, which goes a long way in this gin cocktail!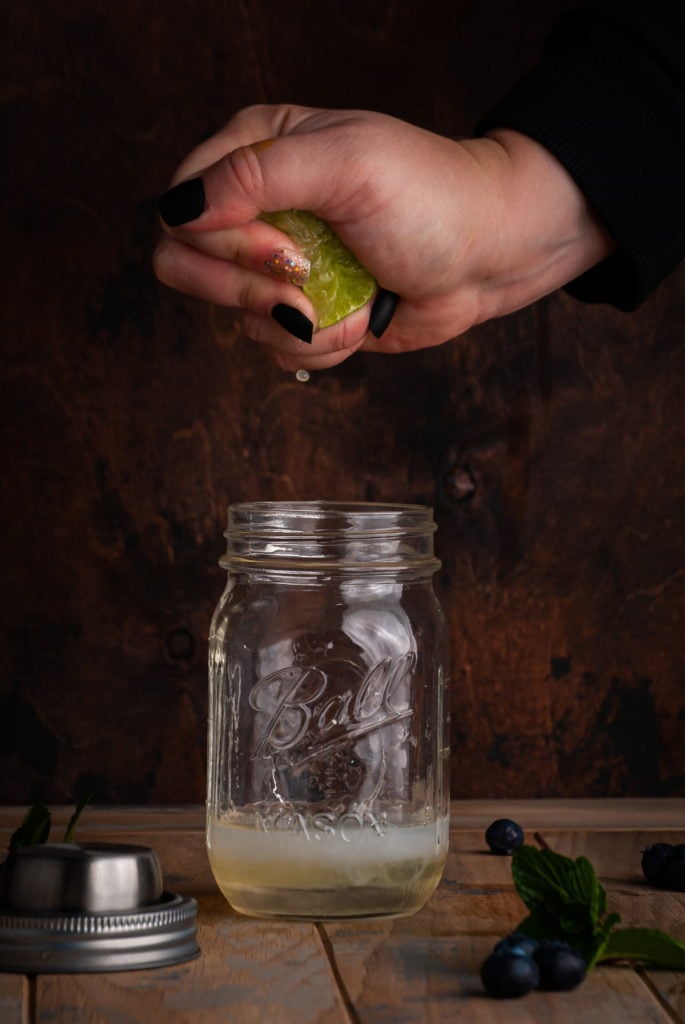 Serve it Extra Cold
I like to shake it with ice in the cocktail shaker and serve it over ice.
There's nothing more refreshing than a crisp cold drink.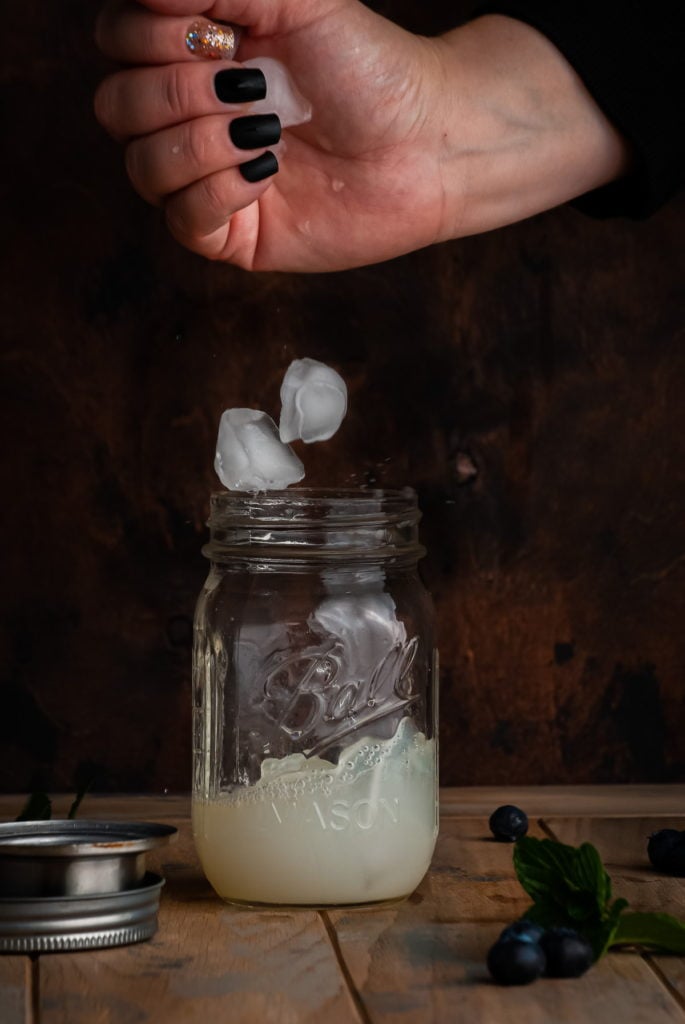 Muddle It Up
Use a wooden spoon or a muddler to press down on your blueberries and fresh mint leaves.
The blueberries will burst, allowing their fresh and subtly sweet juices to integrate into your cocktail. As for the mint, muddling really helps to extract the flavor!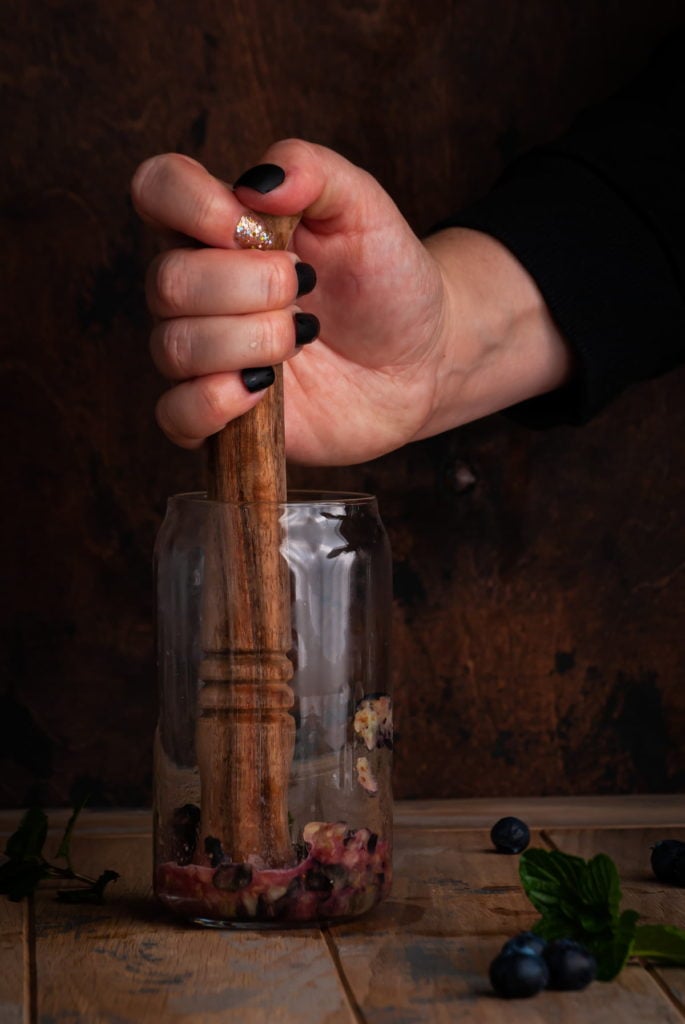 Serve Over Ice
Add the contents of your cocktail shaker to the muddled blueberries and mint first, and then top with ice.
This way you are getting all the flavor of the berries and mint, but the ice will prevent you from getting little chunks of them in each sip.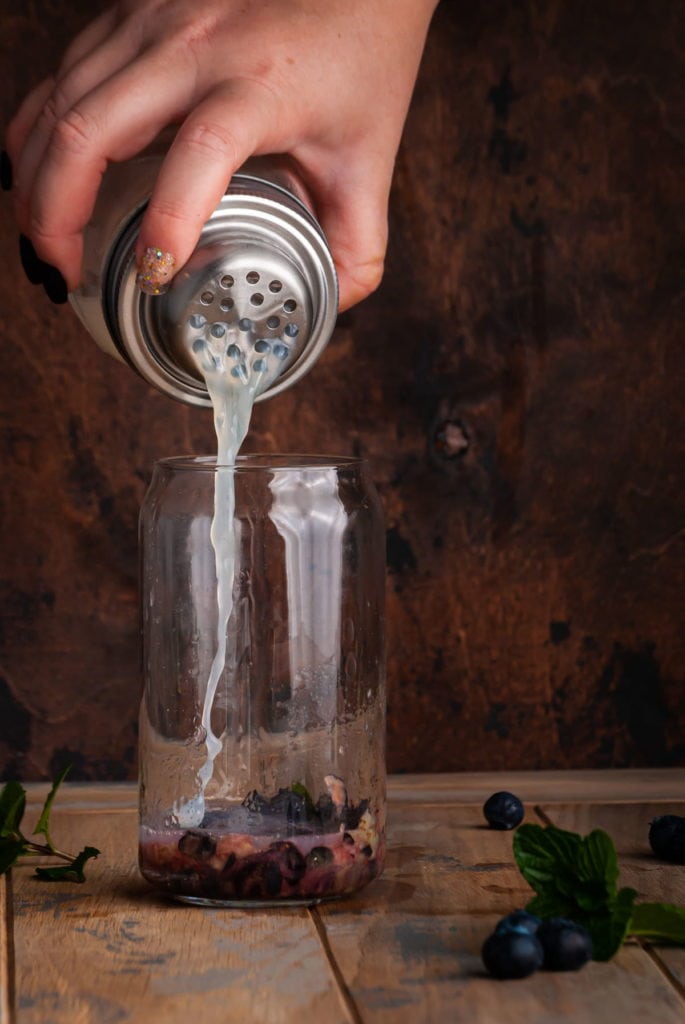 Top It With Club Soda
Time to put the fizz in this Blueberry Gin Fizz! Top with club soda for that classic bubbly finish.
You can also opt to use tonic water or sparkling water if you have those on hand!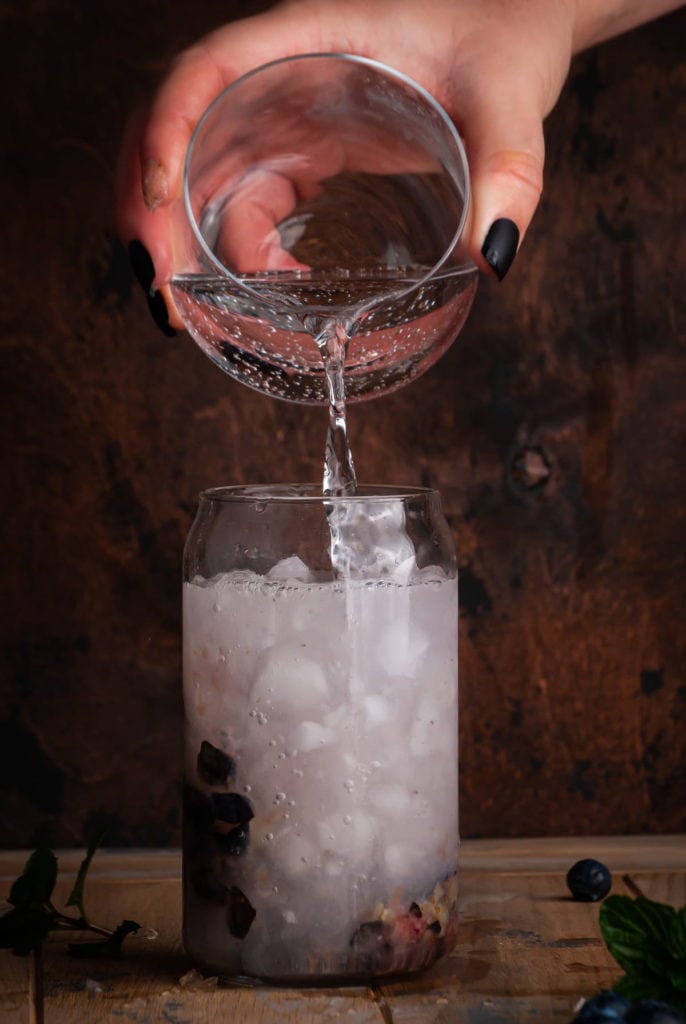 Optional Egg White
If you're looking for that classic gin fizz foam, you can add an egg white to this recipe!
For detailed directions on best practices for making foam, read the post for my Gin and Cranberry Christmas Cocktail.
The egg white will make your drink a little bit thicker and give you foam to add on top!
I chose to leave it off in this unique gin fizz recipe just because I don't think this one needs it!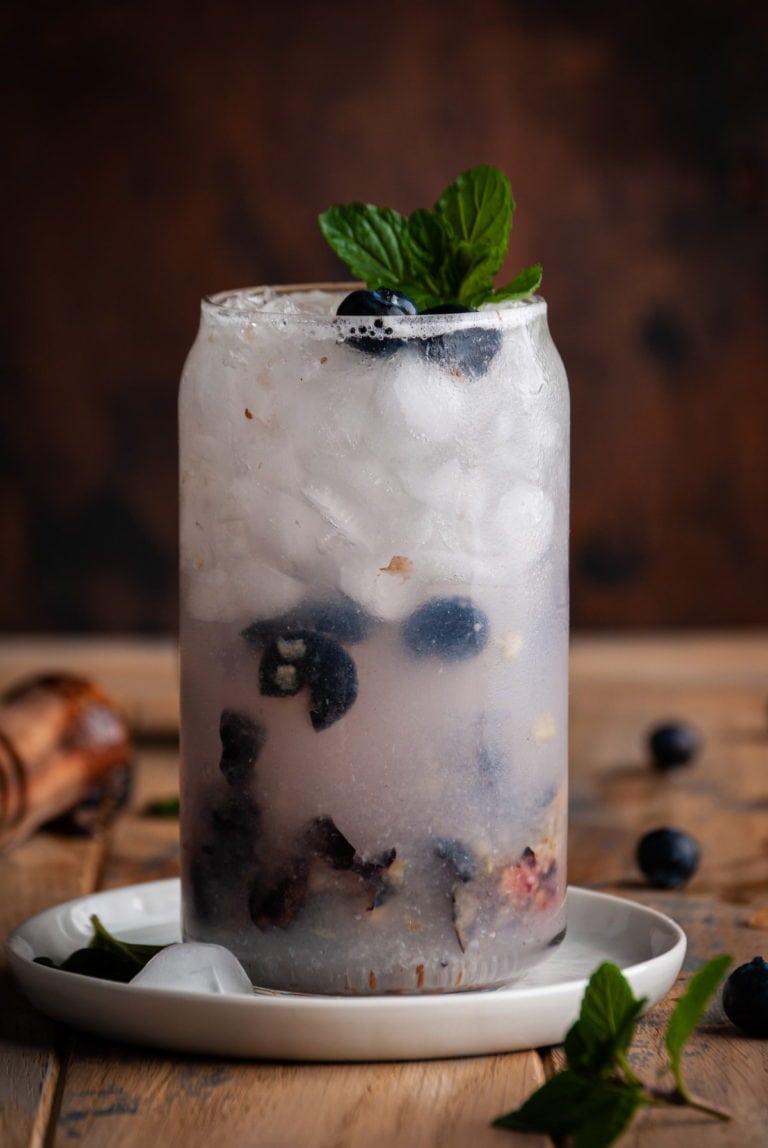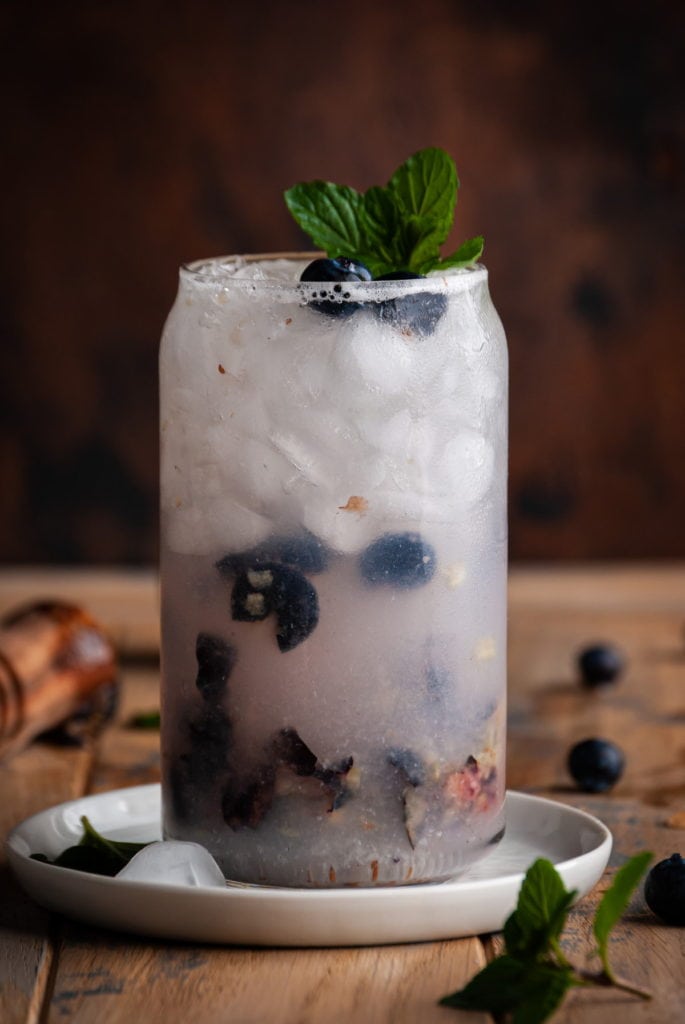 Why You Should Make This Blueberry Gin Fizz
---
---
It's fresh! The addition of fresh mint truly brings a cool and refreshing flavor to each sip.
It's fruity! The muddled blueberries really shine.
It's crisp. That bubbly finish is EVERYTHING.
If you're loving this Blueberry Gin Fizz and are looking for more fun cocktails, check out this list of Mixology Cocktails to Try At Home!