Want to elevate your dessert with a boozy chocolate adornment? This Creamy Bourbon Chocolate Sauce is sure to bring the best part of your meal to the next level!
This simple, 3-ingredient sauce combines two dynamite flavors, chocolate and bourbon, with cream to make a silky sauce that goes with any and everything. It can be enjoyed hot or cold over all kinds of treats from cookies to banana bread, to ice cream and so much more!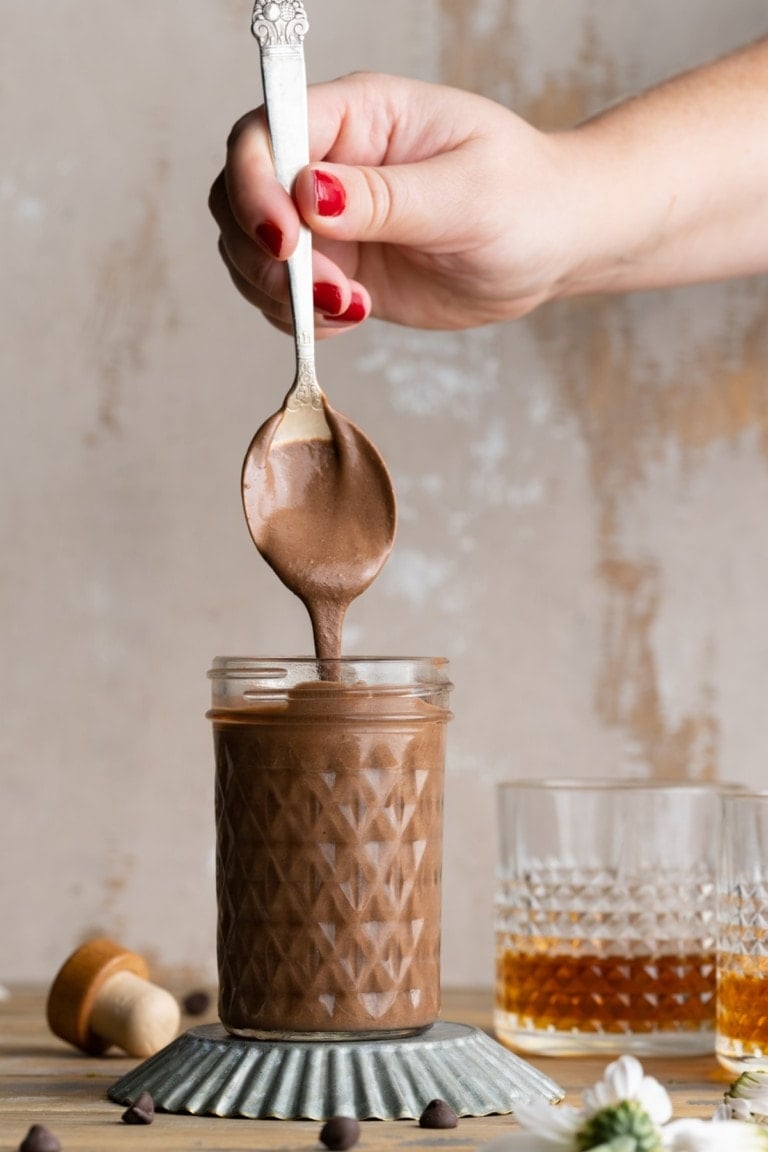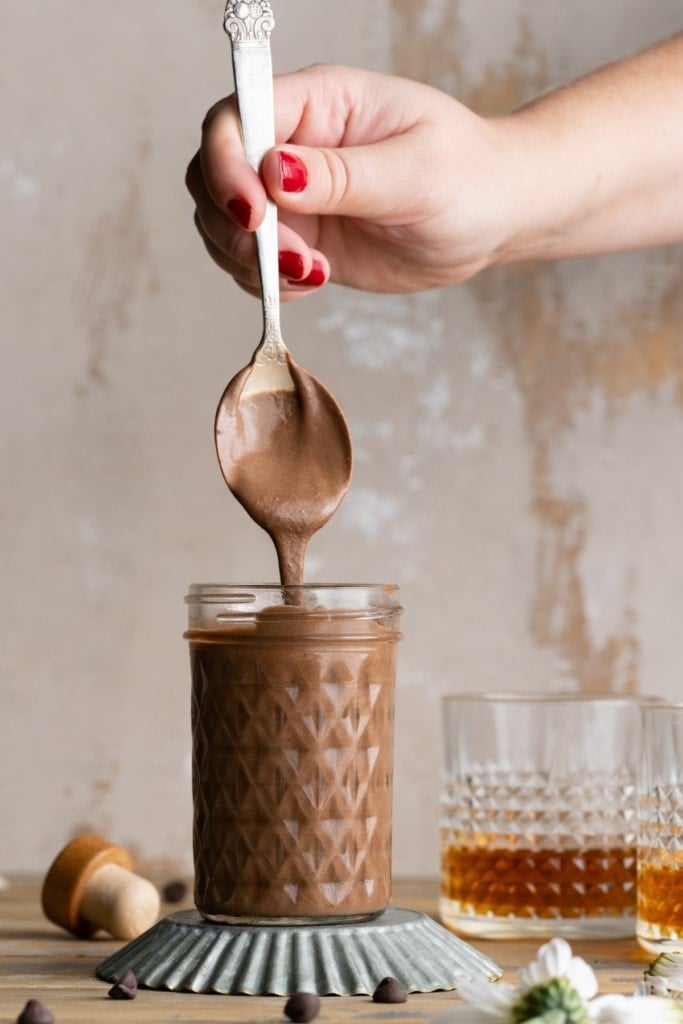 Bourbon Chocolate Sauce Ingredients
---
Here's everything you need:
Whipping cream. Heavy or light whipping cream.
Dark chocolate chips. High quality is best in this recipe. With only 3 ingredients, each one has a high impact!
Bourbon. Use your favorite! I used Maker's Mark.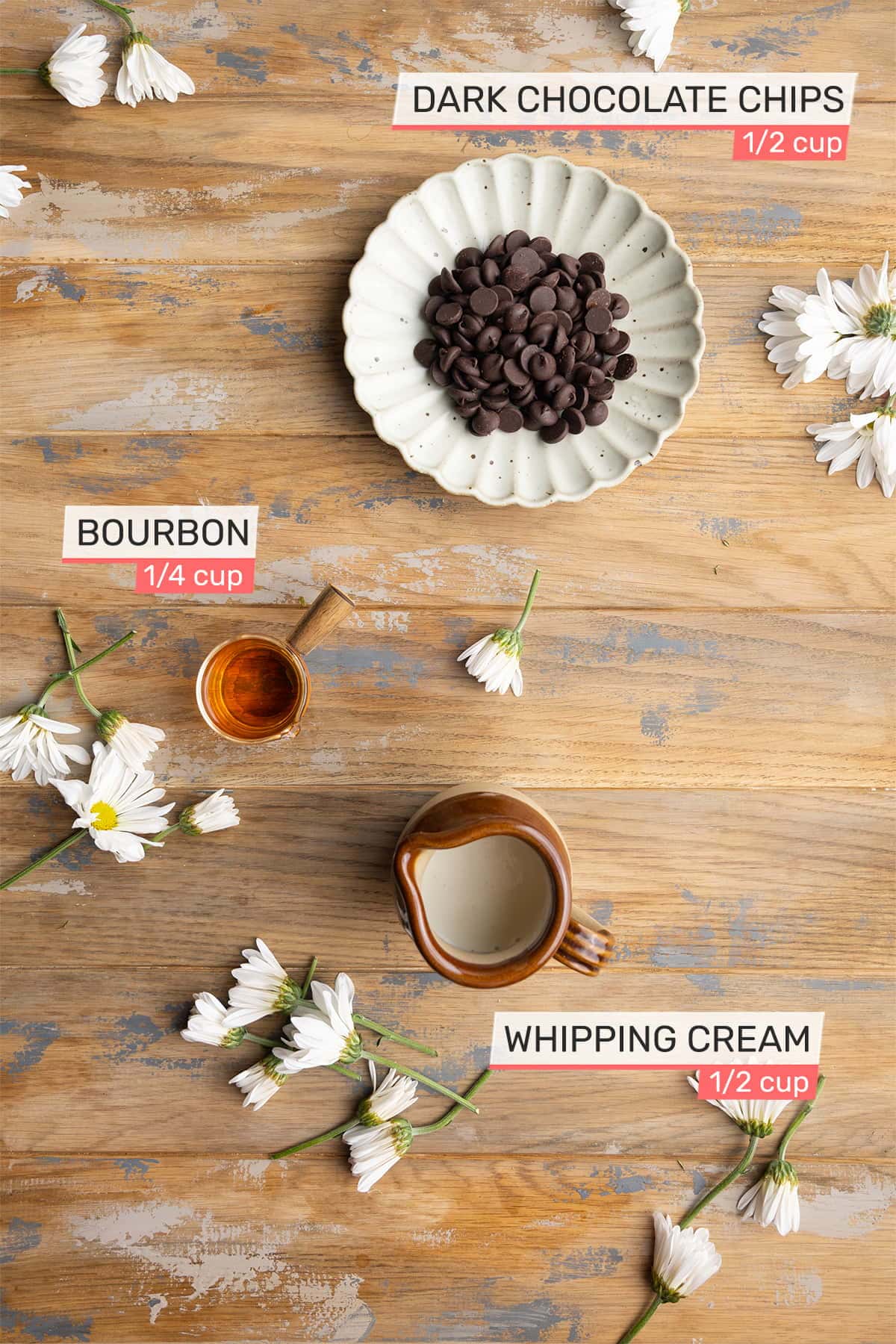 Bourbon Chocolate Sauce Tips and Tricks
---
Use a Double Boiler
The idea here is we want to safely heat the cream without scalding or curdling it.
If you don't have a double boiler, simply boil a large pot of water and place a large, heat-safe glass bowl or a second, small pot on top of the water.
Pour your heavy cream into the top bowl, so that it does not get direct heat from the burner. Your cream will start to simmer, and then form a thin film on top.
Once this film forms, remove the bowl from the heat and place it on a trivet or heat-safe surface.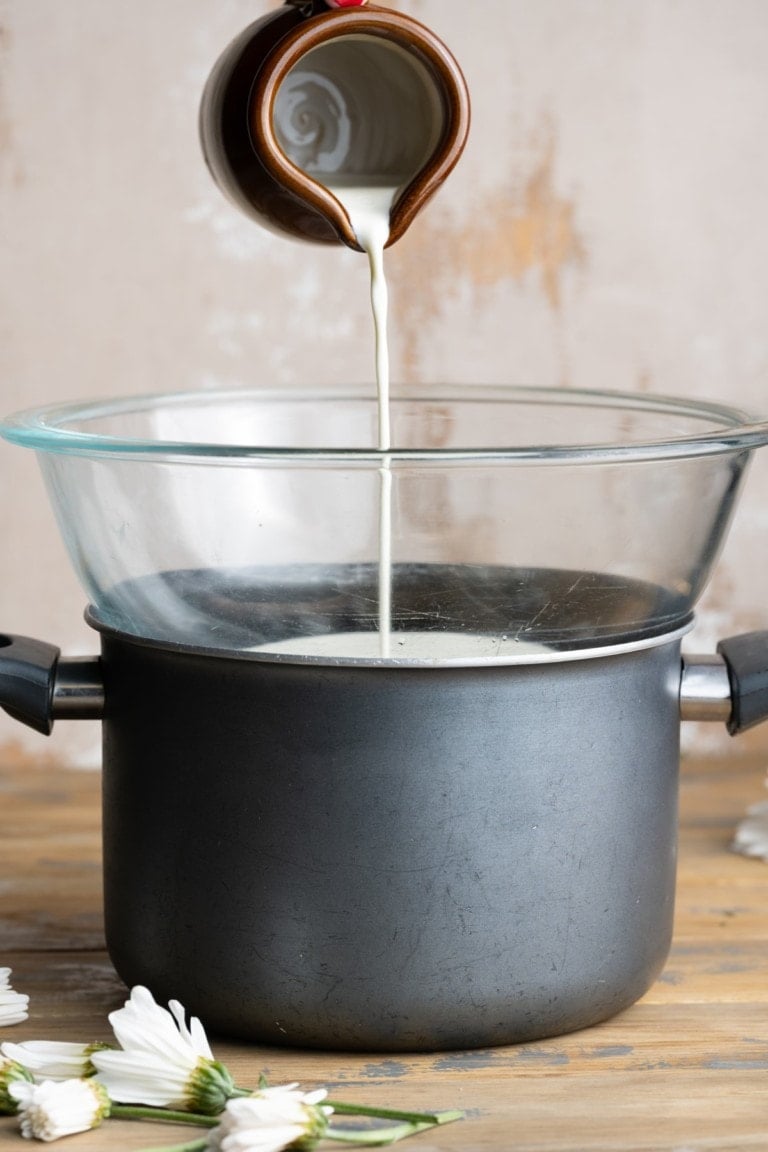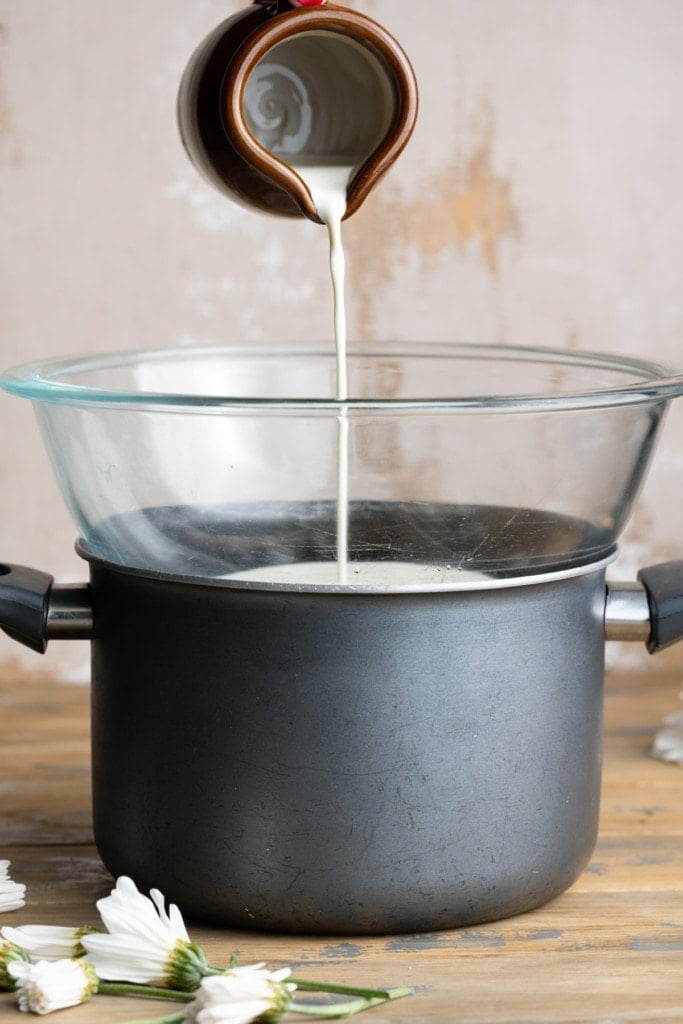 Add Your Chocolate Chips
Next, add your chocolate chips directly to the hot cream and stir. Continue to stir as your chocolate chips melt.
Keep stirring as the chocolate chips break down. First, they will melt into smaller, grainy pieces. As you continue to stir, they will eventually completely melt to form a smooth, chocolate cream.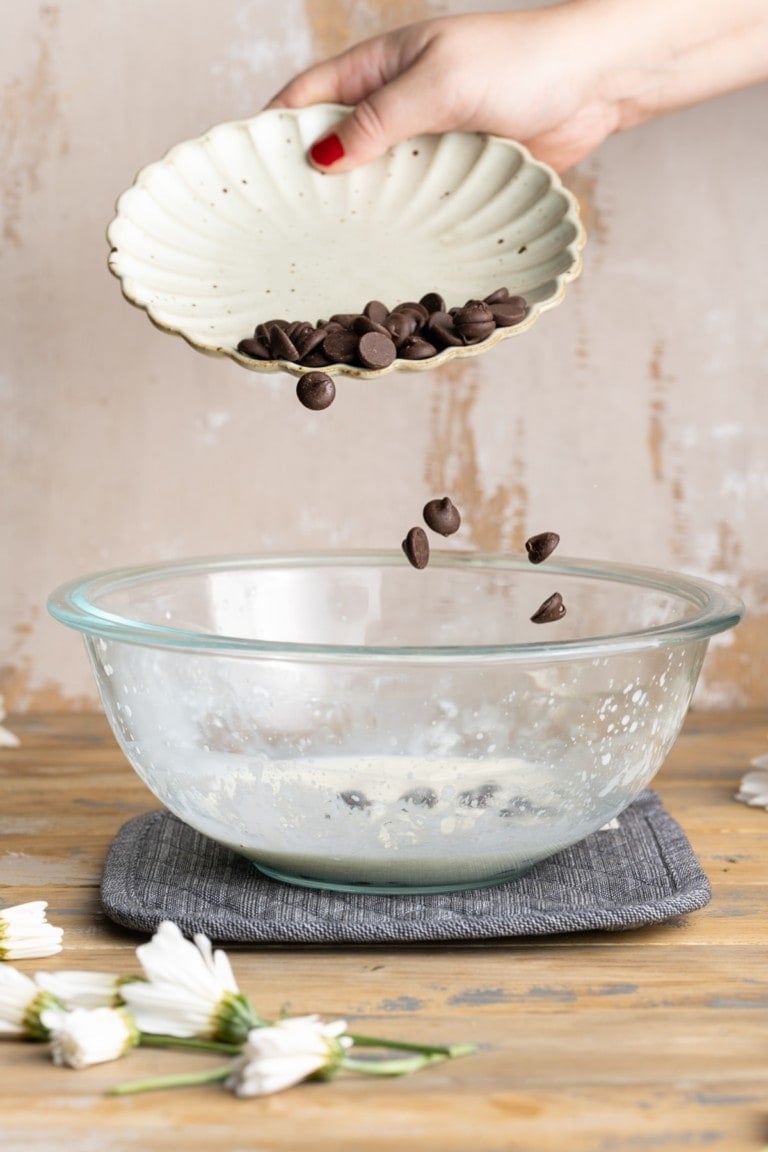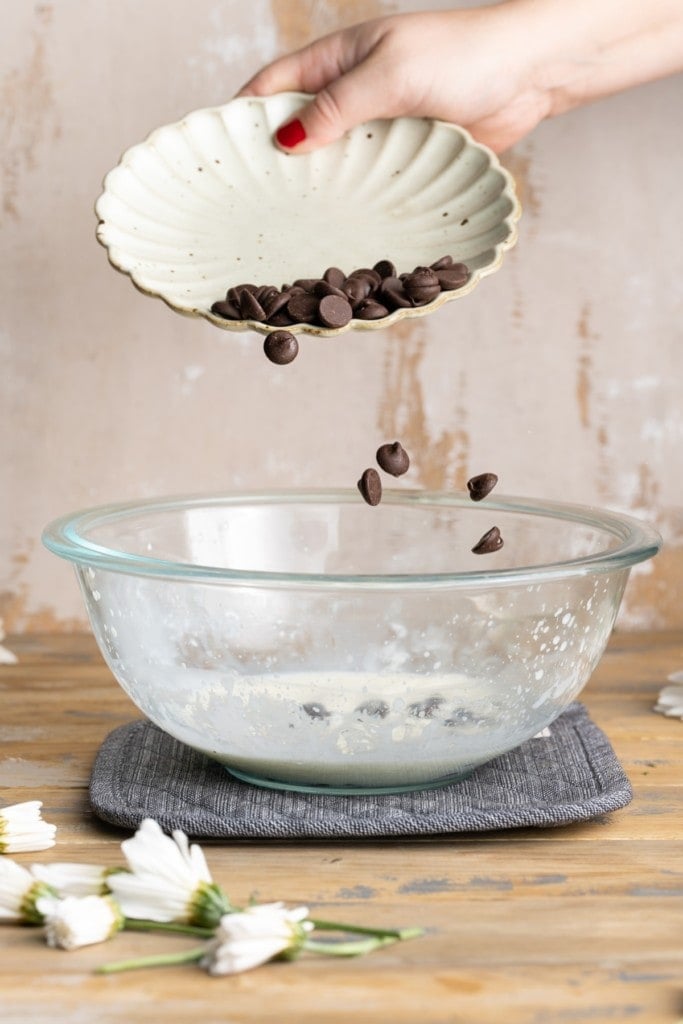 Add Your Bourbon
Once your chocolate chips are completely melted and integrated seamlessly into the cream, it's time to add your bourbon!
Since this sauce is only three ingredients and the bourbon will not be heated, the taste of the bourbon is very prevalent in this sauce. That being said, using your favorite bourbon is recommended, as the flavor will cut through!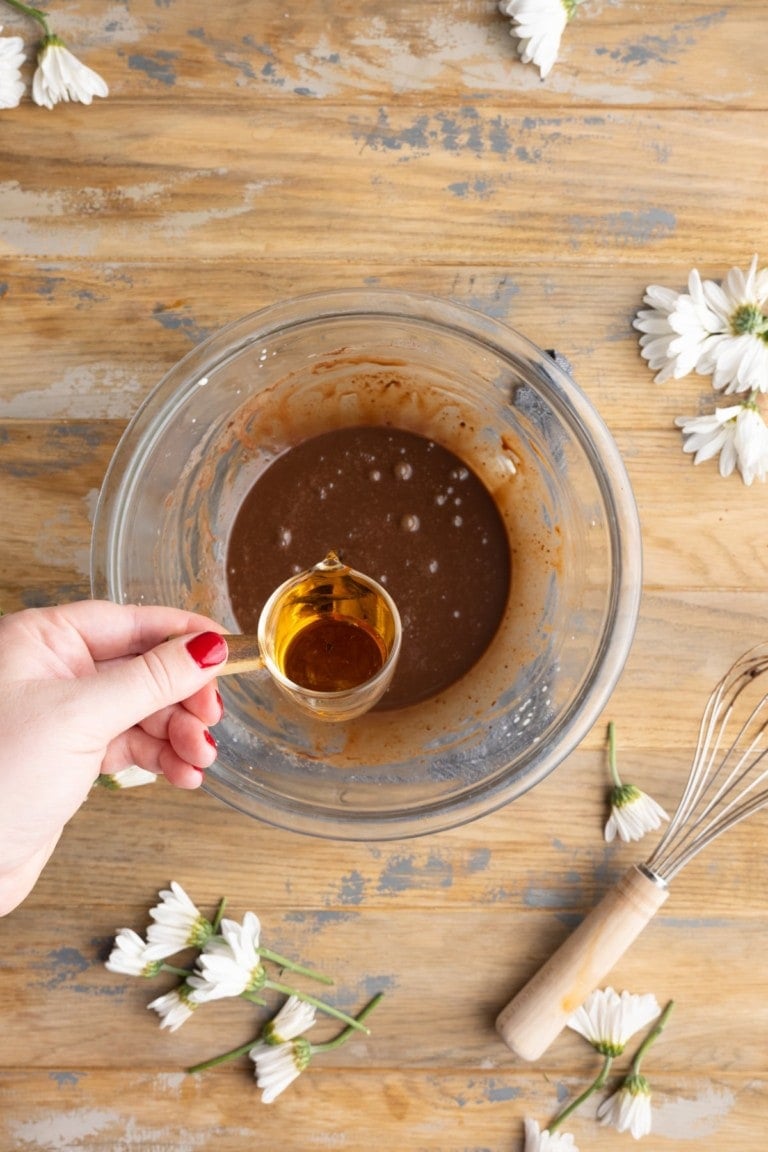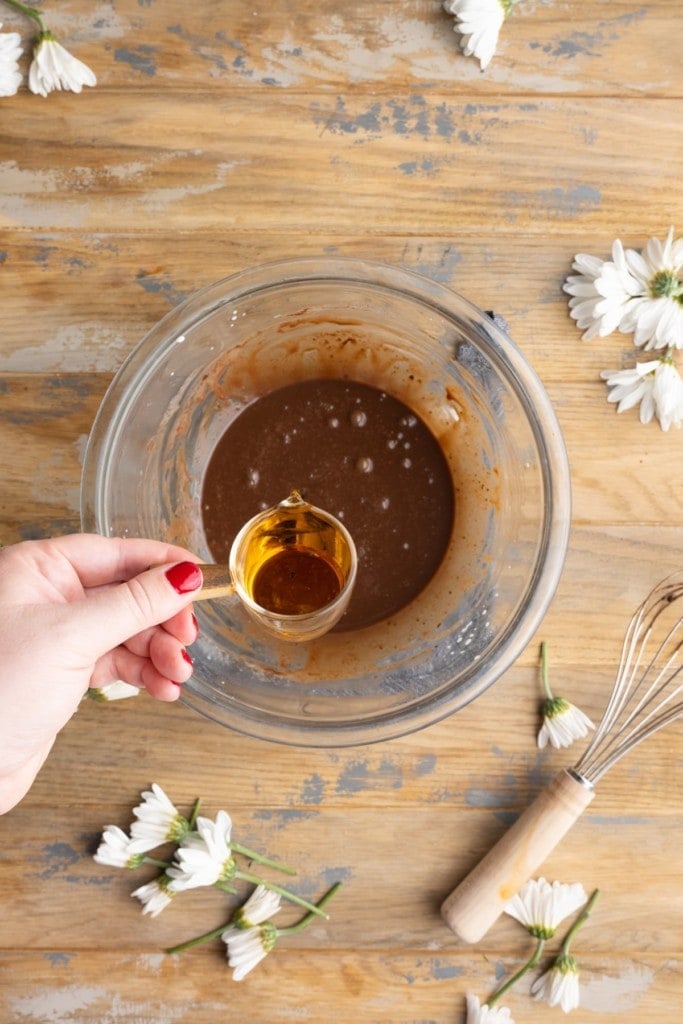 Allow it to Cool
Use a spatula to clean the sides of the bowl so the sauce doesn't freeze and stick to the bowl. Then, stick the bowl in the freezer for 30 minutes to chill.
Green tip: Organic farms rely on biodiversity to generate rich soil, avoiding the use of pesticides and fertilizers, which means no toxic runoff. Consider organic ingredients for this sauce!
Whip to Thicken
Once the sauce is cold, use a hand mixer to whip the sauce until you reach your desired consistency.
It may take up to 5 full minutes to thicken—be patient!
You'll notice it will start to bubble first, then start to become paler in color, then thicken. The longer you whip, the thicker it will get.
Storing Your Sauce
In an airtight container in the refrigerator, this sauce will last up to a month. I love to store mine in a clean mason jar fit with a tight lid.
You can also opt to freeze this sauce for up to 3 months. Allow it to thaw in the refrigerator overnight.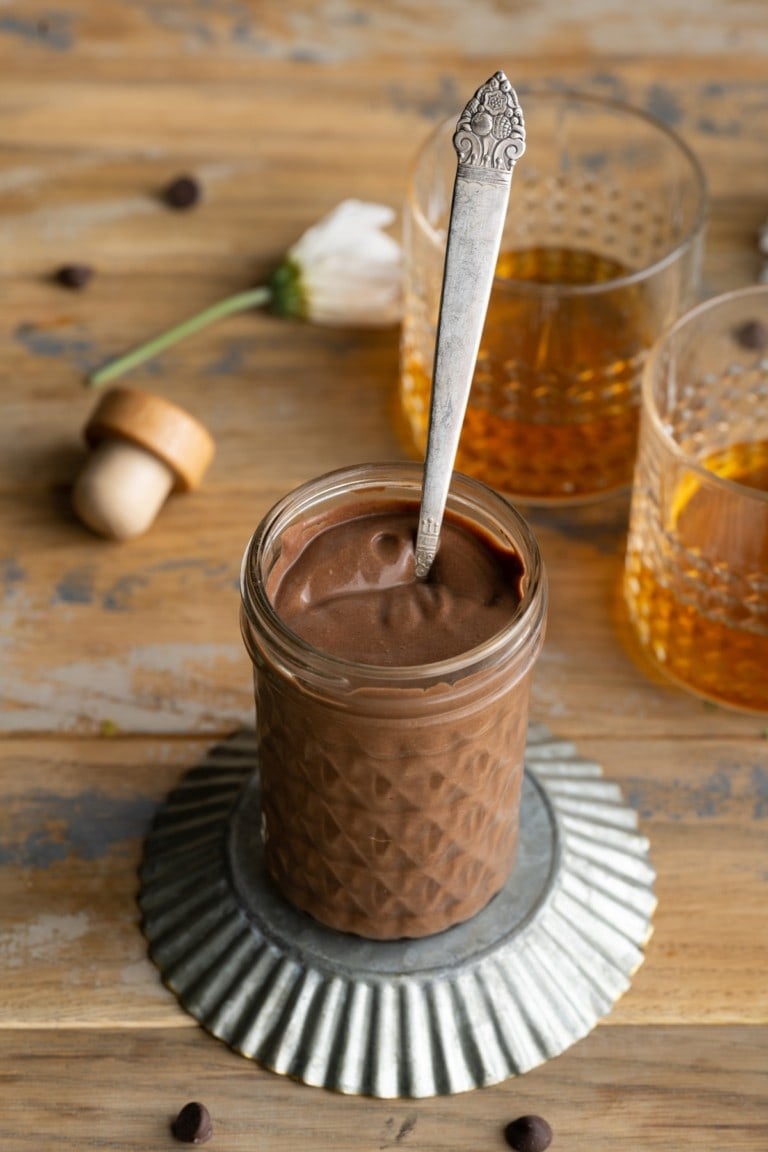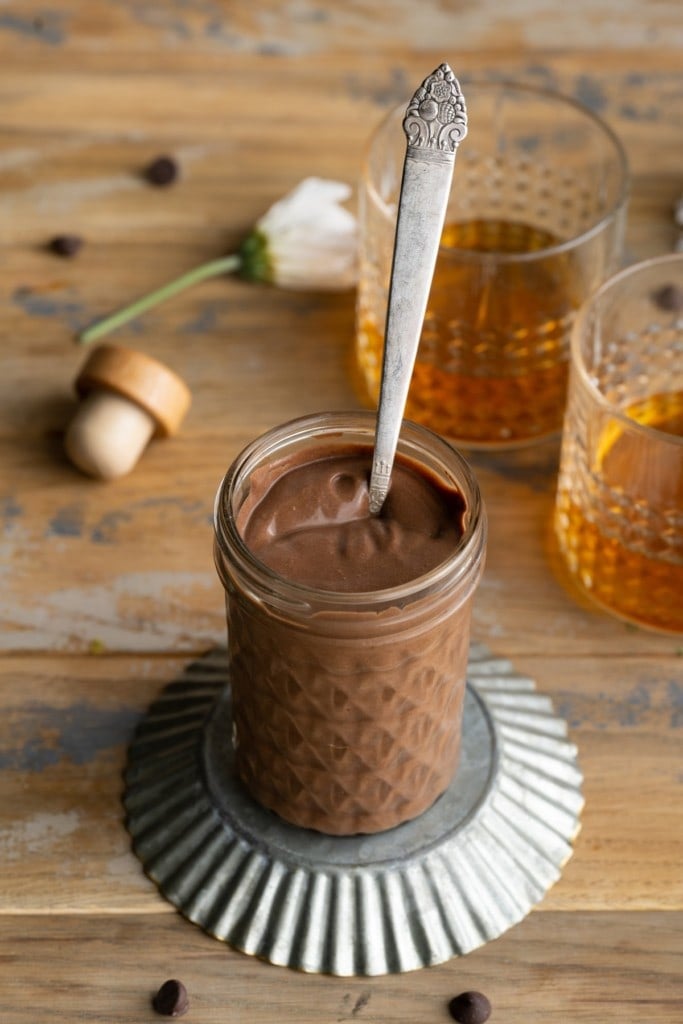 Enjoying Your Bourbon Chocolate Sauce
This creamy chocolate dessert sauce can be enjoyed cold right out of the fridge. Pour it over ice cream, cakes, loaves, or even brownies!
This sauce can also be heated to form more of a boozy hot fudge sauce. The easiest way to heat it is in the microwave on high for 30 seconds.
Want to sharpen your kitchen skills?
Why You Should Make This Bourbon Chocolate Sauce
---
It's versatile. It's beyond delicious on prettttty much everything.
It's boozy. A fun kick of bourbon brings that boozy, oaky, caramel flavor to the chocolatey sauce.
Only 3 ingredients required! Cream, chocolate, and bourbon are all you need!
If you're loving this Creamy Bourbon Chocolate Sauce and want more dessert sauces, check out this Vanilla Sauce for Bread Pudding and Brandy Sauce.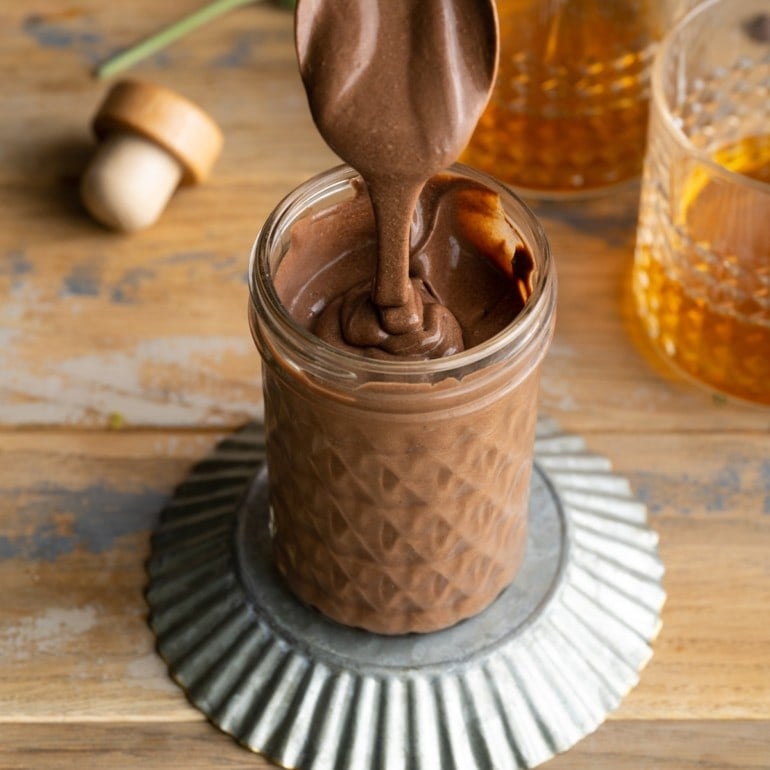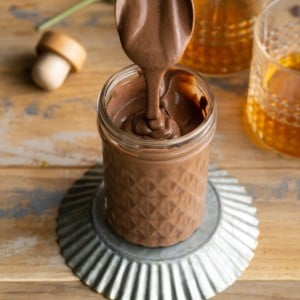 Creamy Bourbon Chocolate Sauce
PRINT
PIN
RATE
This Bourbon Chocolate Sauce will elevate any dessert with its rich chocolate flavor, creamy texture, and boozy finish!
Ingredients
½

cup

whipping cream

(heavy or light)

½

cup

dark chocolate chips

¼

cup

Bourbon
Instructions
Add water to a large pot until it is about halfway full and bring to a rolling boil. Add your cream to a large, heat-safe glass bowl (or a smaller pot) and place over the larger pot with boiling water. Heat cream over double boiler until it simmers and forms a thin film on top.

Remove cream from heat and add chocolate chips.

Whisk until chocolate chips completely melt from the heat of the cream to form a smooth chocolate sauce.

Add bourbon and continue to whisk until combined.

Place the sauce in the freezer for 30 minutes to chill.

Use your hand mixer on high to whip sauce until desired consistency is reached. This may take up to 5 full minutes with your hand mixer on high. The longer you whip, the thicker your sauce will get.
Did you make this recipe?
Let me know by leaving a recipe rating below, or by tagging @marleysmenu on Instagram.