Ready to level up your classic mac and cheese with a new twist? This Creamy Brie Mac and Cheese uses two types of cheese—one bold, and one more mild, to make the perfectly balanced bite.
The unique flavor of Brie shines in the creamy cheese sauce that is only better served over delicious al dente pasta.
Okay. I'll admit it. I'm utterly in love with cheese. So much so that my husband literally bought me cheese pajamas for Valentine's Day (SO ROMANTIC).
I try to reduce my cheese consumption as much as I can, so when I do eat cheese I go ALL OUT!
Green tip: Industrial dairy production has a huge impact on the environment, especially because of the amount of land it takes to sustain and its high amount of greenhouse gas emissions. Reducing your dairy consumption is one great way to reduce your ecological footprint.
So, needless to say, I take mac and cheese VERY seriously. And this one. Well, this one is my all-time favorite.
Brie Mac and Cheese Tips and Tricks
---
---
Gather Your Ingredients
We use two types of cheese, a spice blend, plus a few other key ingredients to make this extra creamy brie mac and cheese.
Here's everything you'll need:
Prep Your Cheese
In order to get a silky smooth creamy cheese sauce, we need to make sure the cheese will easily melt down.
Remove the rind from both cheeses by using a sharp knife to slice it off.
You guys know how much I hate waste! SO instead of throwing them out, check out these clever ways to use cheese rinds.
Green tip: Did you know that of the billions of pounds of food wasted annually, it is estimated that 50% of it happens in our homes? It's always best to avoid food waste as much as you can!
The brie will melt rather easily, but cubing it will help it along. Cut your chunk of brie into little cubes roughly one cubic inch.
The gouda can be grated so that it seamlessly melts into the sauce.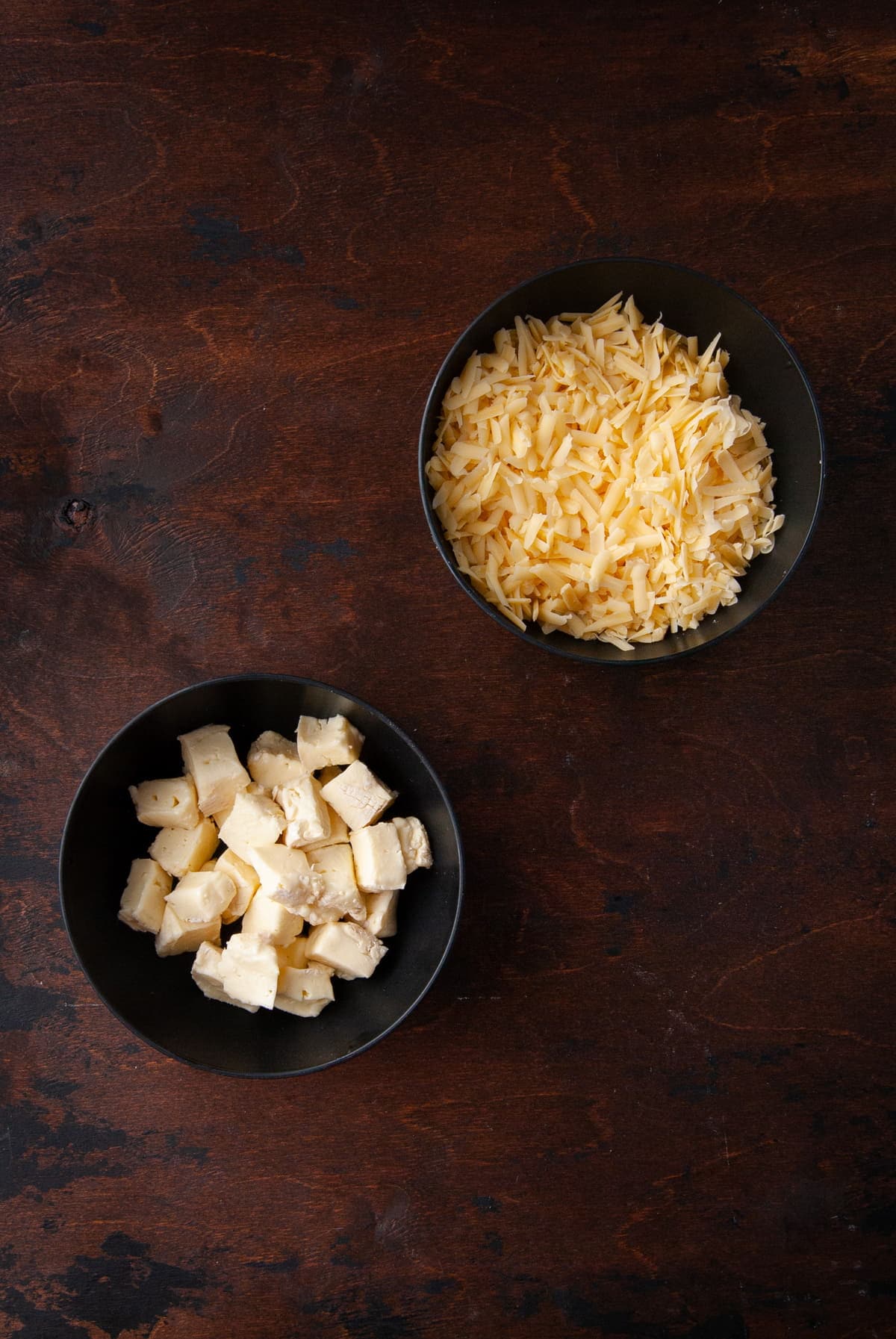 Cook Your Pasta to Al Dente
Though I am typically a proponent of salting your pasta water, it's best not to here. You get the strong flavor from the brie, but also a lot of salt from both kinds of cheese.
Infusing more salt into the pasta may run the risk of making your brie mac and cheese too salty. Remember, you can always add more salt, but it's hard to come back from a dish that's too salty.
Cook your macaroni to al dente, then pour into a colander, so the water can drain.
Green Tip: Pasta water with no salt added is actually super starchy and nutrient-rich, making it perfect for watering your plants!
Avoid wasting water by allowing your pasta water to cool and using it to water your house plants or herb garden.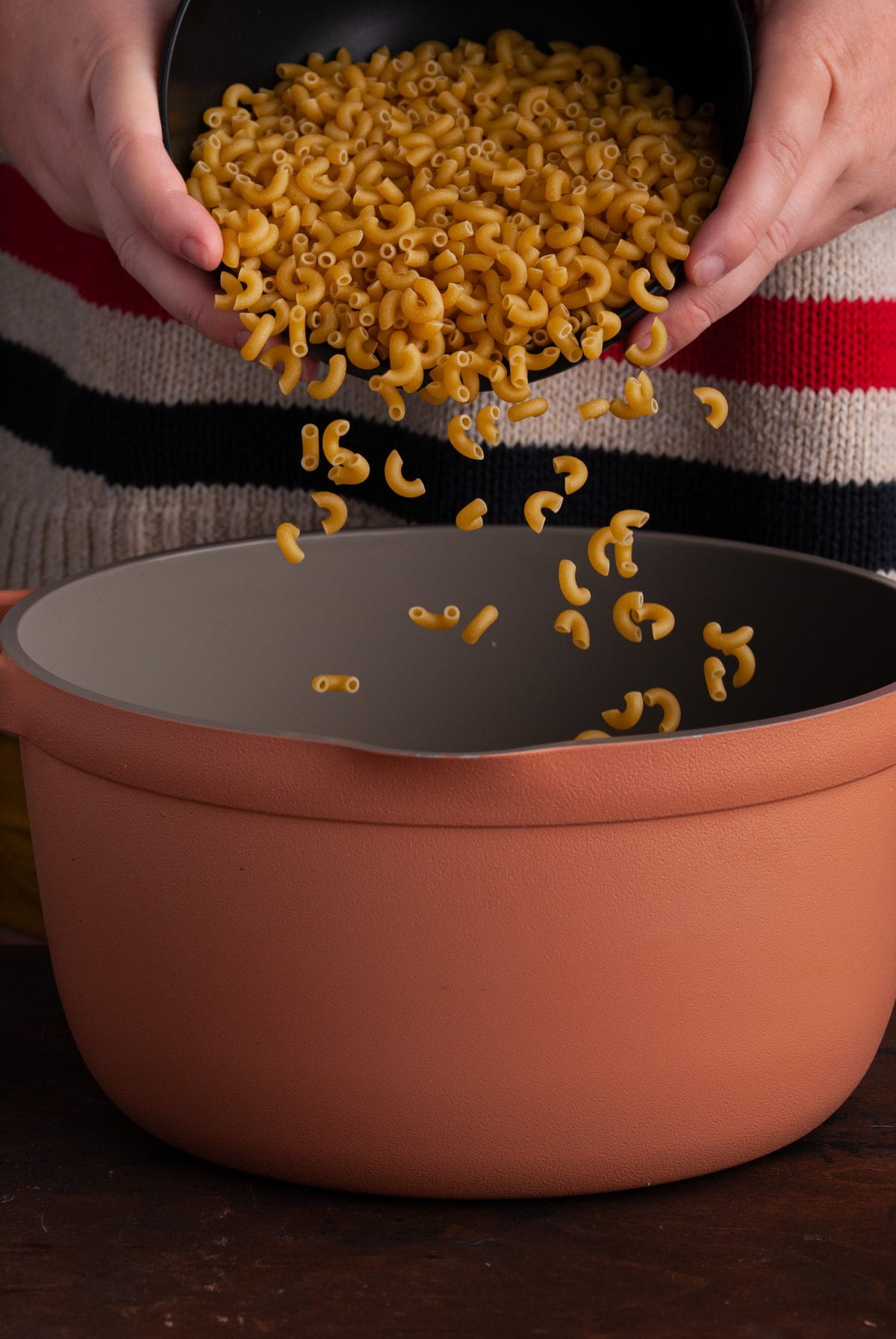 Start With A Roux
To get the perfect consistency for your cheese sauce, you'll start by making a roux.
Add the butter to the pot over low heat and allow it to melt. Add the flour and whisk, ensuring there are no lumps of flour.
You'll be left with a sticky roux that will end up thickening your sauce.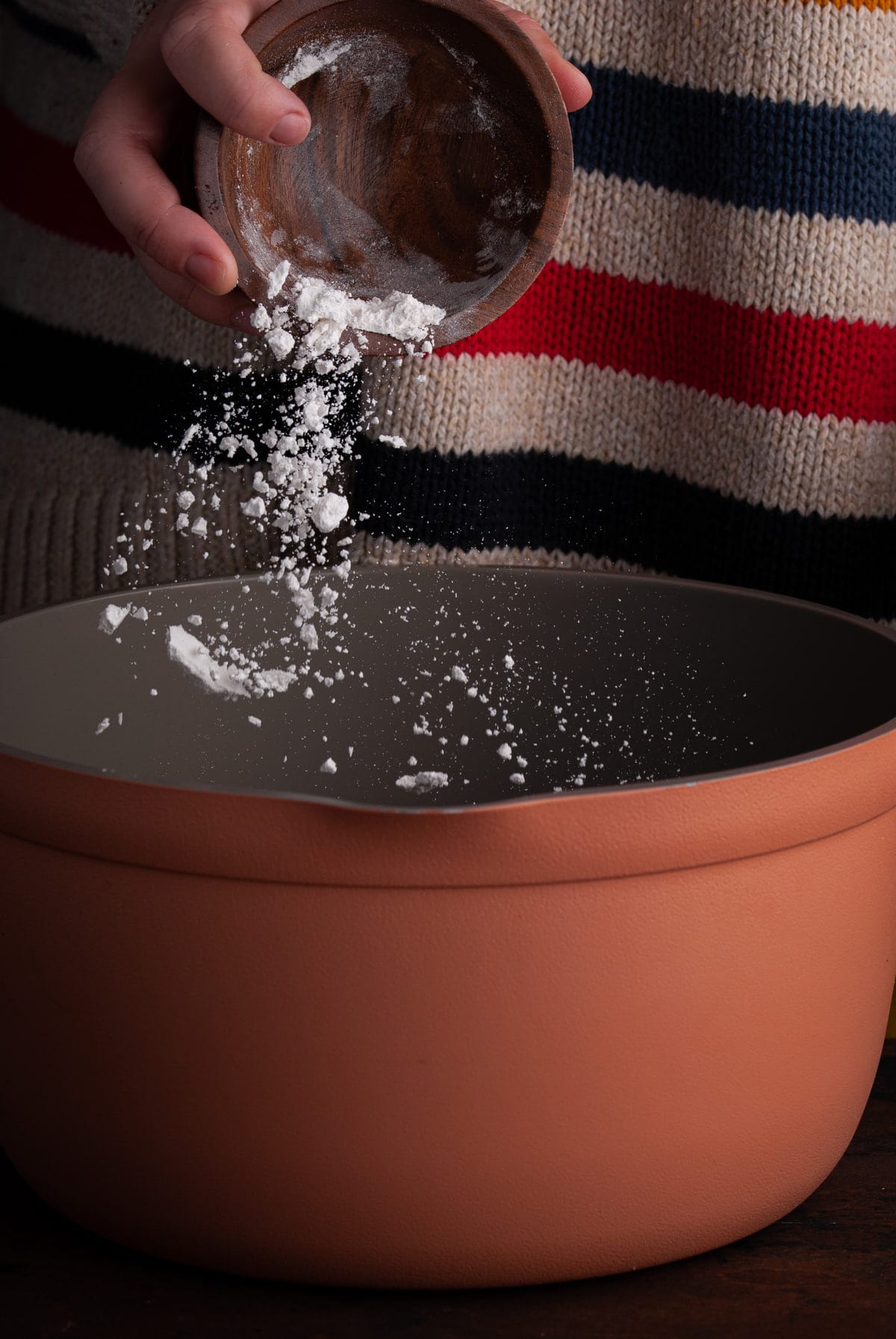 Low and Slow
It's best to keep your burner on low to avoid overheating and curdling.
Once you form your roux, you're ready to start your creamy cheese sauce. Add the milk and whisk until smooth.
Next, add both cheeses and your spices and continue to stir over low heat until all the cheese melts and you're left with a creamy smooth sauce.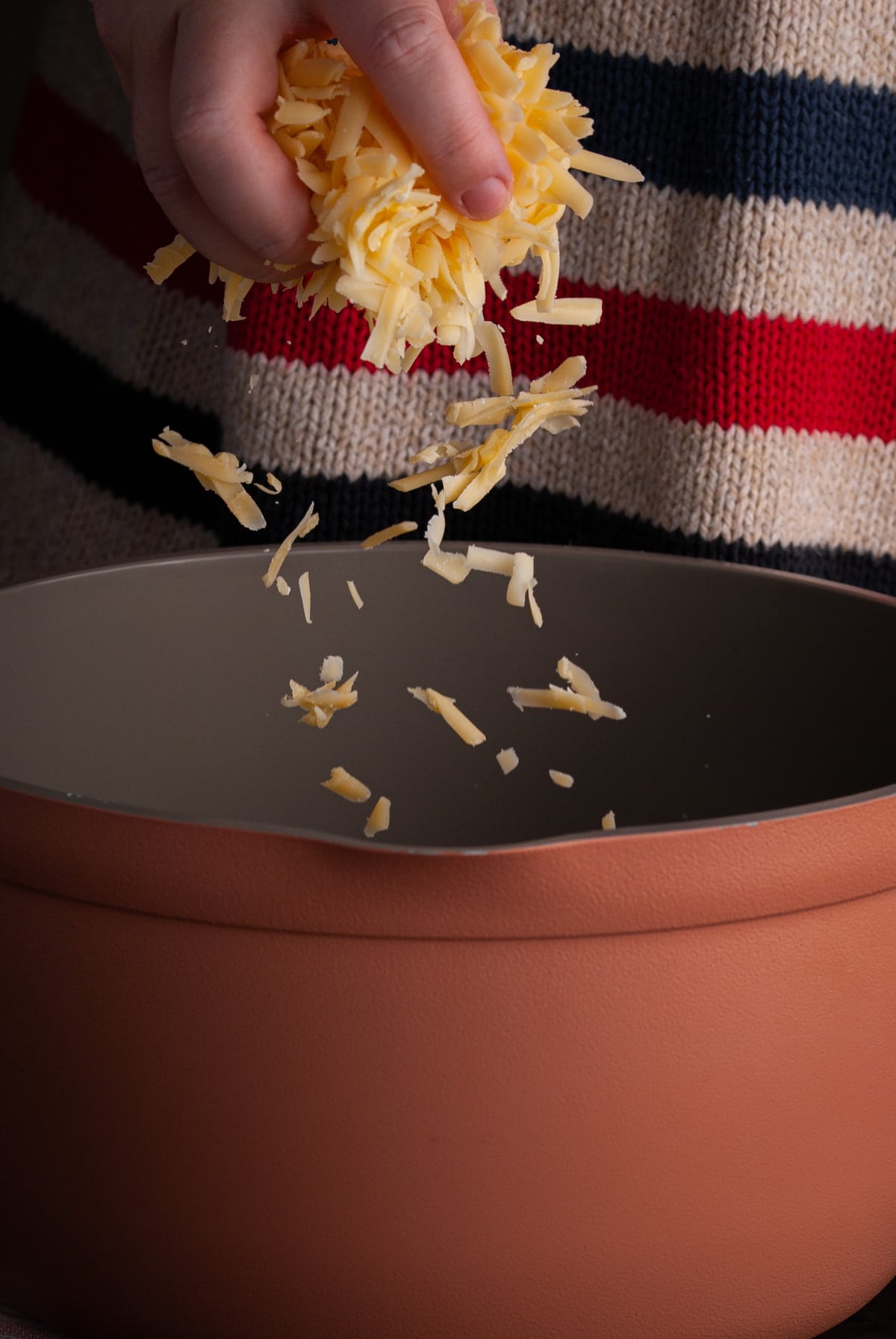 Keep Some Extra Milk on Hand
Once your sauce is ready, add your cooked macaroni back to the pot.
Stir until the noodles are coated, and assess if it's too thick. If so, add a little extra milk.
Start with a small amount, a couple of tablespoons at most. Continue to stir until you get your ideal consistency.
Taste to see if it needs any extra salt or pepper. Option to garnish with scallions for some color, texture, and an extra punch of flavor.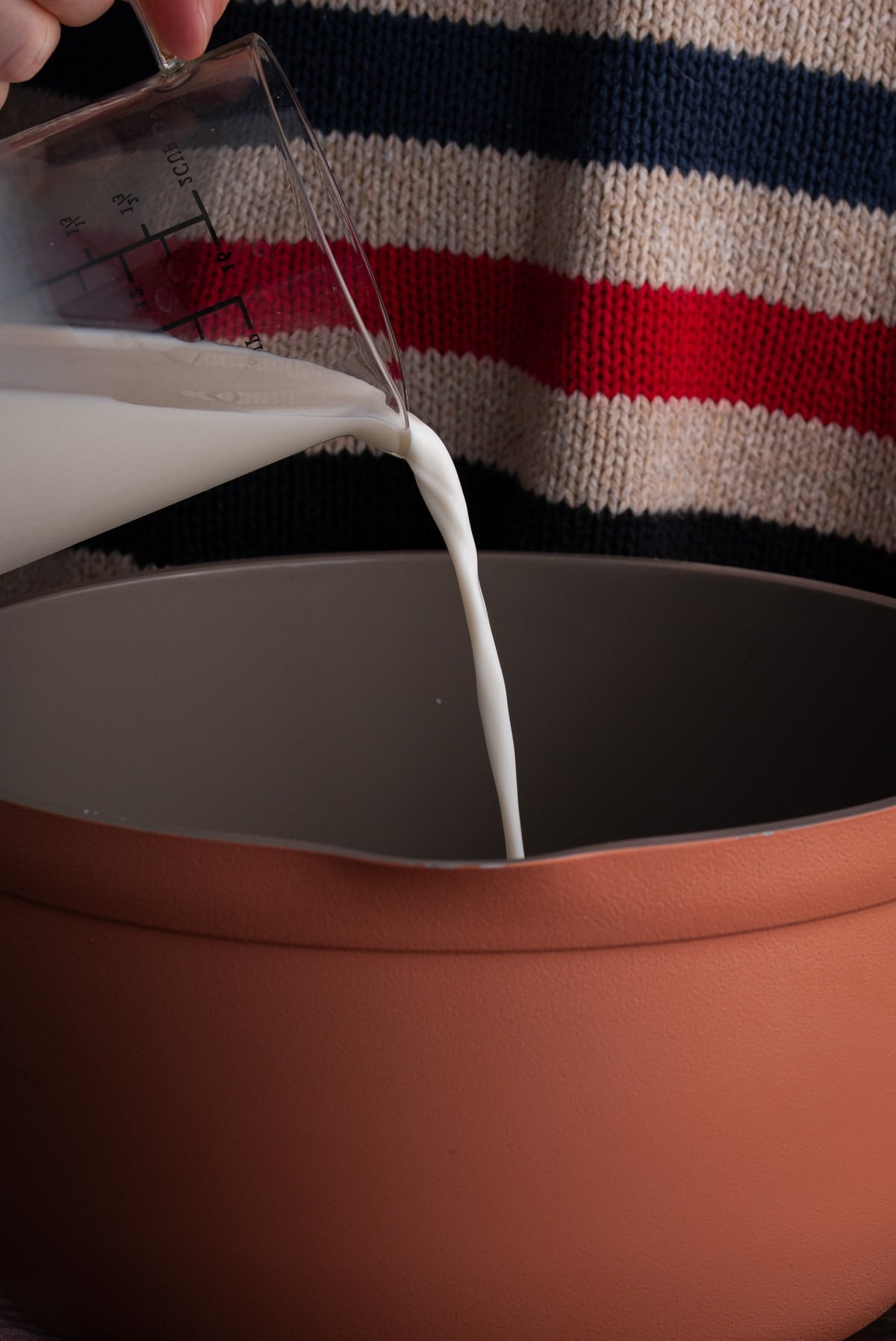 Should You Have Leftovers
This no-bake brie mac and cheese is best fresh, but can absolutely be saved and reheated. Store leftovers in an airtight container for up to 5 days.
You can also opt to freeze it for up to a year.
Reheating is as easy as adding it back to the pot with a little bit of milk over low heat. Add about 2 tablespoons of milk per 1/2 cup serving of mac n cheese.
Continue to stir over low heat until heated thoroughly—about 10-15 minutes.
You can also opt to reheat in the microwave. Add the milk as instructed above with the mac and cheese in a microwave-safe bowl, cover, and heat on high in 45-second intervals, stirring in between until heated through.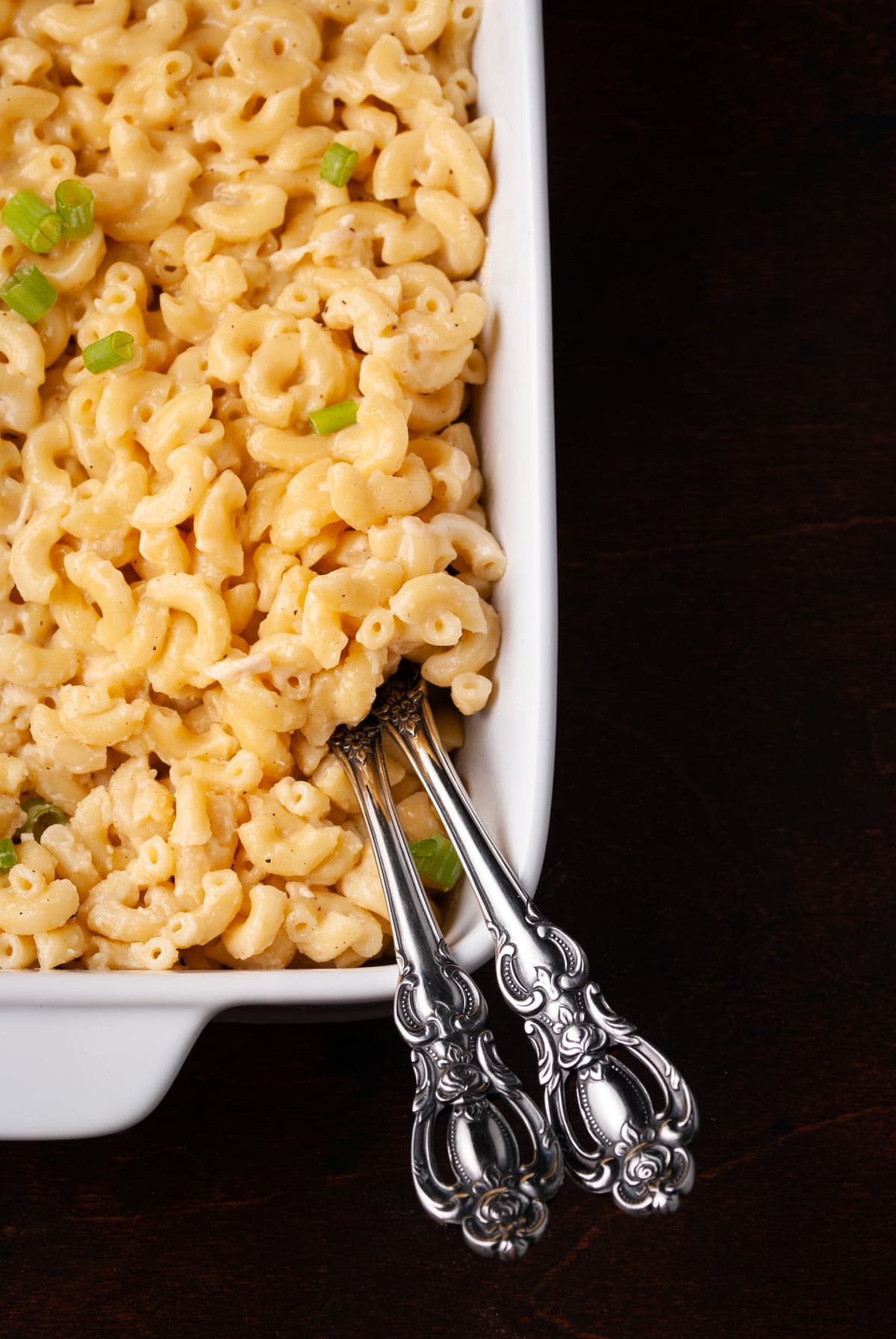 Why You Should Make this Brie Mac and Cheese
---
---
It's extra cheesy. Two types of cheese—one bold and one mild, to make a well-balanced, but extra cheesy bite.
It's unique. Forget the same old mac and cheese you've had one million time. We all deserve a little surprise and delight every now and then.
The consistency! Its JUST. SO. CREAMY.
If you're loving this Creamy No-Bake Brie Mac and Cheese, you're sure to love this award-winning classic Mac-n-Cheese and Easy Cheesy Pasta Bake!