Looking for a unique shareable app that's easy and affordable? These tuna nachos have you covered!
With traditional nacho flavors and the addition of delicious and nutritious tuna fish, this addicting dish will be your go-to when it comes to entertaining on a budget.
As an environmental scientist, I am always trying to find ways to add protein that is sustainably sourced, and luckily there are ways to approach canned tuna in a sustainable way!
Green tip: The most sustainable way to eat canned tuna is by making sure it is skipjack or yellowfin tuna. Most tuna labeled as "light" is skipjack or yellowfin, as opposed to "white" tuna which is usually albacore. Opt for "light" to reduce your environmental impact.
Tuna Nachos Tips and Tricks
---
---
Gather Your Ingredients
One of my favorite things about these nachos is their versatility. They can handle all the toppings you want to throw at them. Have fun with them!
But aside from your free range of toppings, here's everything you need: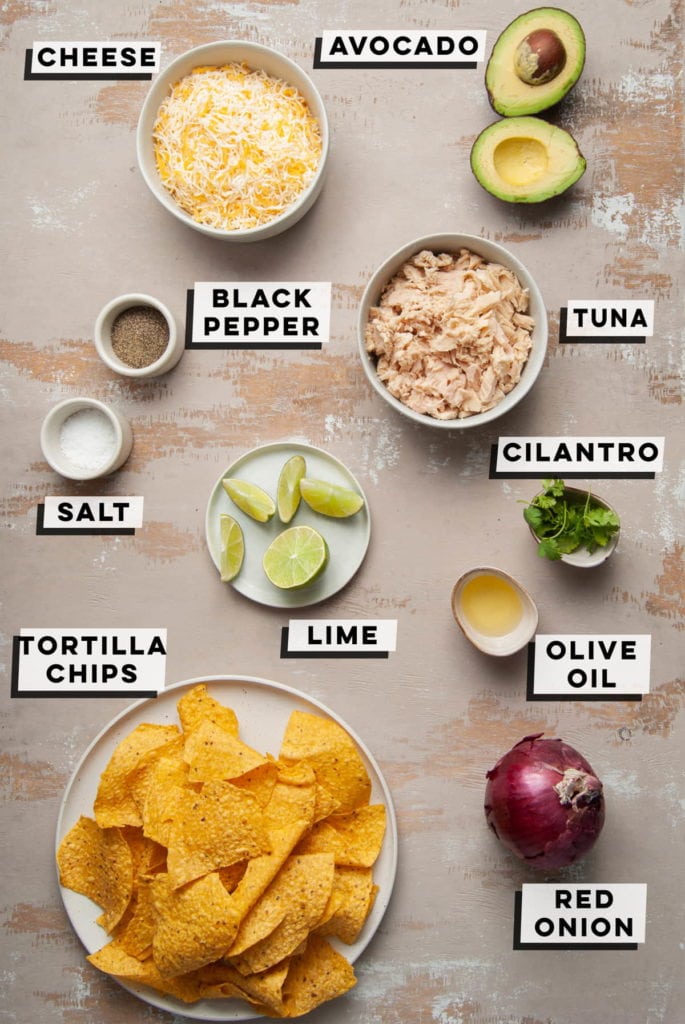 Get Your Cheese Melty
Spread your tortilla chips across a large baking sheet and sprinkle the cheese generously on top. Then stick them in the oven on the top rack at 375°F just until the cheese melts.
It shouldn't take longer than 5 minutes. Leaving them in the oven too long will actually reduce the crispiness of the chips, so watch them closely.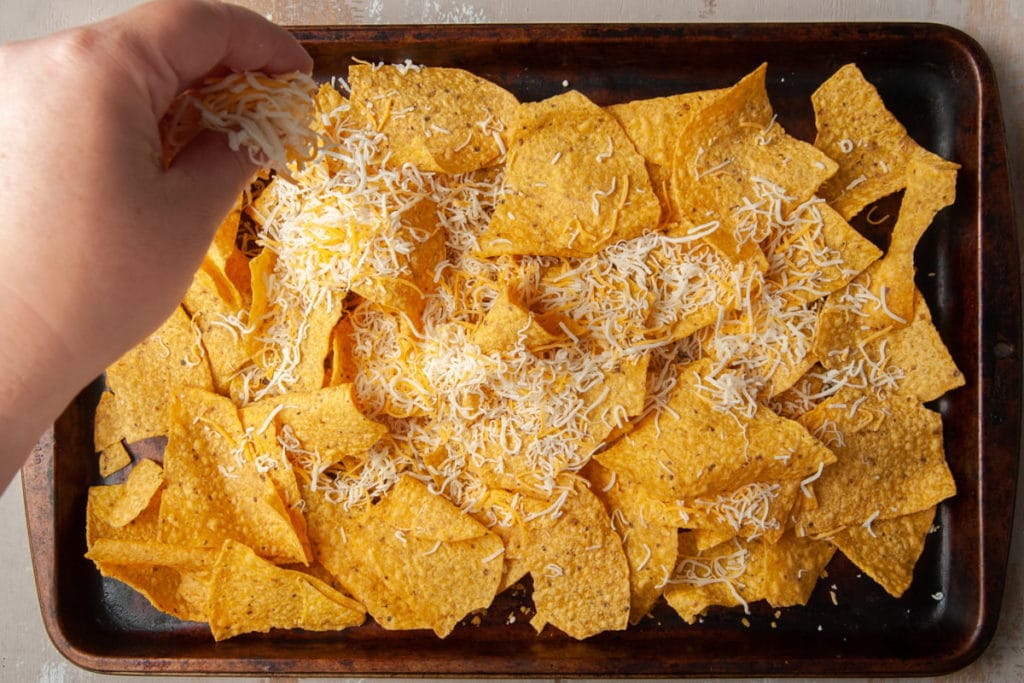 Add Your Toppings After The Oven
The tuna is most delicious served cold, so you'll add it to the nachos once they're out of the oven.
The addition of fresh avocado, lime juice, and diced red onion to the tuna makes for the perfect topping to cheesy nachos. The tuna adds such a uniquely delicious flavor and meaty texture to the nachos!
Use a fork to smash the avocado and break up the tuna. Add the olive oil to the tuna to give it some moisture. Then add the salt, pepper, lime juice, smashed avocado, and diced red onion and give it a stir.
If you like a little spice, add some cayenne pepper! You should be left with a smooth tuna topping to add to your cheesy nachos.
Should You Have Leftovers
Cover the nachos up and keep them stored in the refrigerator for two days.
To reheat, bring your oven up to 375°F, remove the toppings, and stick them on the top rack until the cheese gets melty again. Once out of the oven, you can put the toppings back on.
Keep in mind, the chips may not get as crispy as they once were. It's best to store the tuna and other toppings separately. It will last up to 5 days in an airtight container in your refrigerator.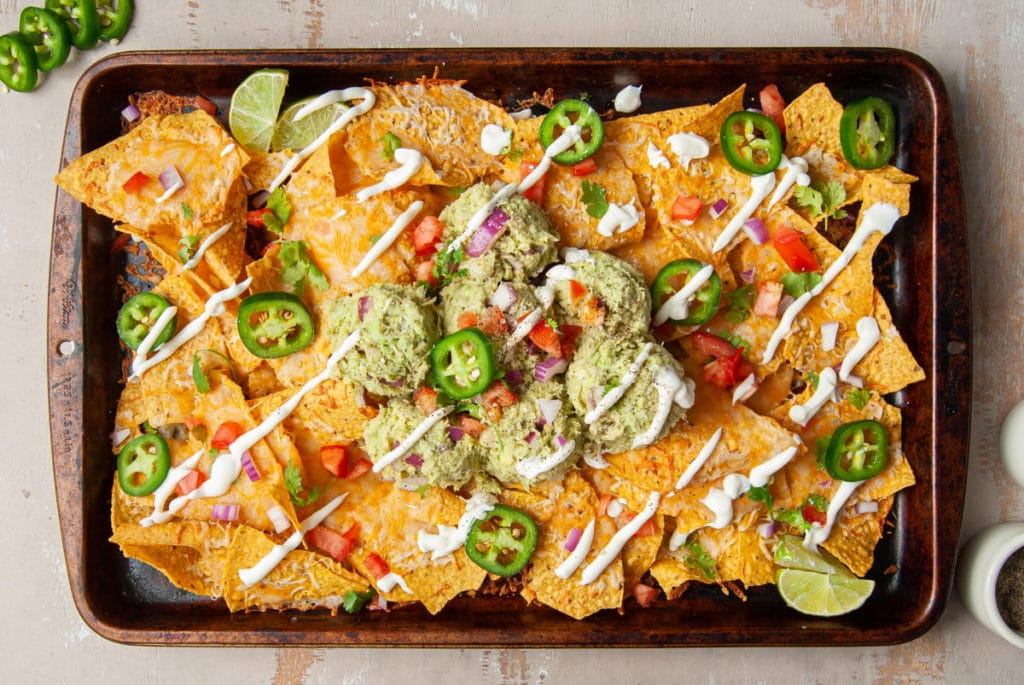 Why You Should Make These Tuna Nachos
---
---
They're unique! The addition of tex-mex flavored tuna is a fun twist on traditional nachos.
The textures! Crunchy, cheesey, creamy—it's all in every bite!
They options are endless! Make it your own with whatever options you want! Maybe even use this as a clean out the fridge meal.
If you're loving these Canned Tuna Nachos and want more inventive ways to eat canned tuna, check out this Tuna Pesto Pasta and these Tuna Patties.