Searching for a fun, new, not-too-sweet cocktail to wind down with? This Gin Aperol Negroni is a variation on a classic cocktail with vibrant color and flavors.
With a punch of bitterness from the Aperol, just enough sweetness from the vermouth, and a hint of citrus from the orange peel, this is a well-balanced gin Aperol cocktail with just 4 ingredients.
Aperol Negroni is a fun, new, and not-too-sweet variation on a classic Negroni. Best stirred, not shaken.
Green tip: Consider buying your alcohol in glass bottles to avoid extra plastic packaging, and always recycle your bottles!
Aperol Negroni Ingredients
---
Here's everything you'll need:
Aperol. An Italian bitters Aperitif that gets its vibrant color from rhubarb.
Gin. Choose your favorite.
Sweet Vermouth. It needs a little sweetness to balance out the Aperol, so make sure you are using Sweet Vermouth rather than dry.
Blood Orange for garnish. Or any kind of orange!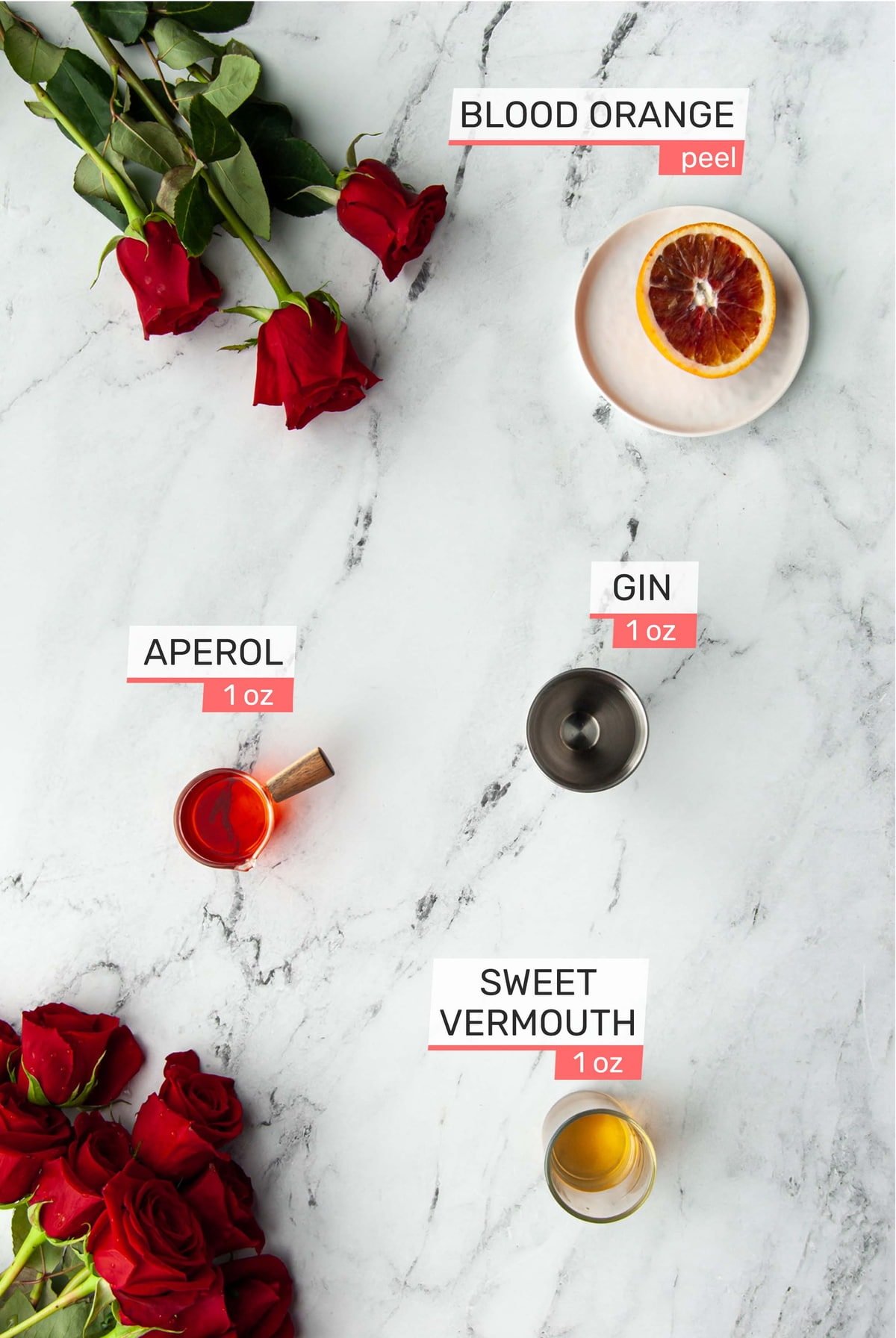 Aperol Negroni Tips and Tricks
---
Tested Substitutions
This Aperol Negroni Cocktail is a take on a classic Negroni, which uses Campari instead of Aperol. So, of course, Campari can be used in place of Aperol here.
In terms of subbing a dry Vermouth for sweet Vermouth, I do not recommend it. This drink needs the sweetness of the sweet Vermouth to balance out the Aperol.
If you only have dry Vermouth, then add about 1/2 ounce of simple syrup.
With the simple ingredients or swaps listed above, you will have an easy cocktail you can make at home!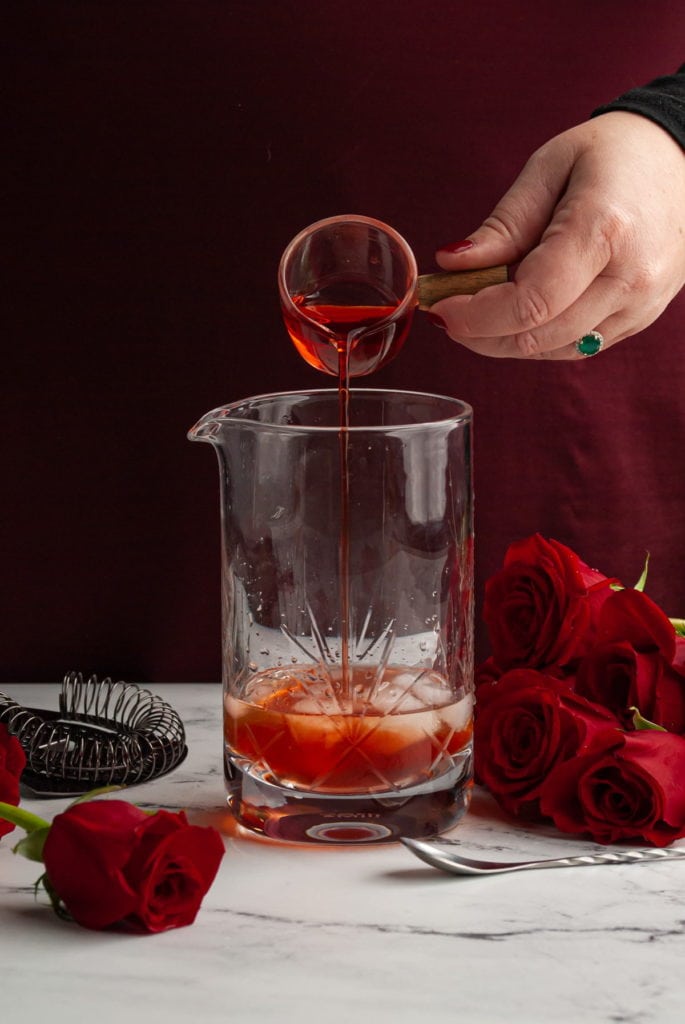 Best Stirred, Not Shaken
A classic Negroni is stirred, not shaken. In fact, all cocktails that are made up of only alcohol are best stirred instead of shaken.
Shaking will over-oxidize and dilute your cocktail. I love to mix my Negroni with Aperol in a Mixing Glass with ice and strain it into my lowball glass with whiskey ice.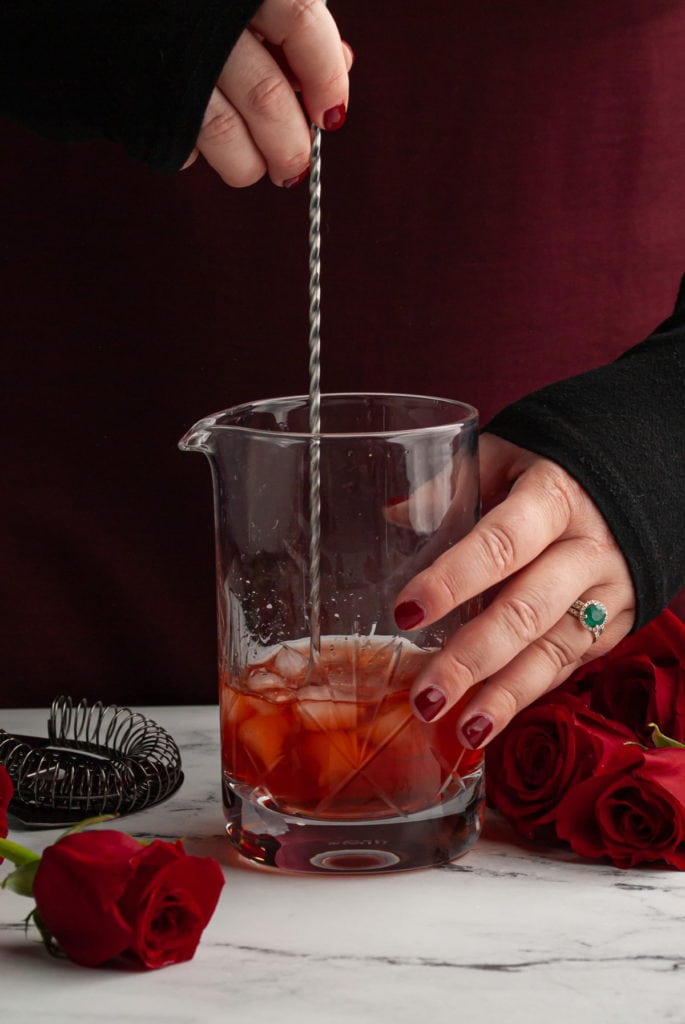 Don't Skip The Garnish
You may think that the orange peel is unnecessary. I mean how much flavor can a garnish add?
But, the hint of citrus flavor and extra aroma of your orange peel makes a big impact in this cocktail. Just as lime adds tons of freshness to this Aperol Margarita recipe!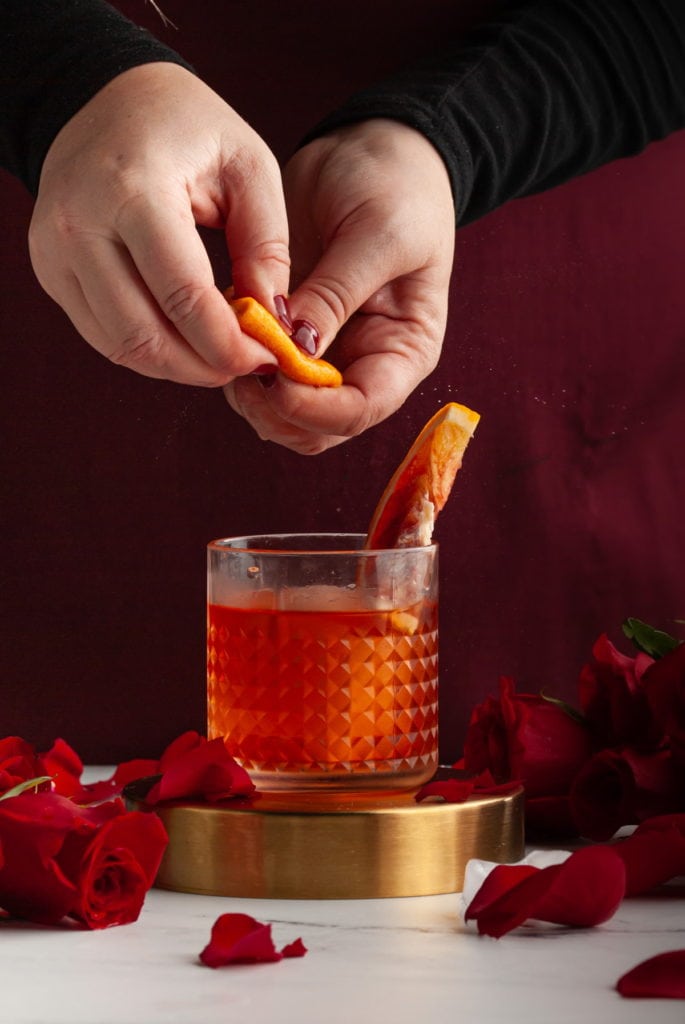 Aperol Negroni Frequently Asked Questions
---
Can Aperol be used in a Negroni?
Absolutely! It can be used in place of Campari. They have similar tastes, with Aperol leaning just a tiny bit sweeter, making it my preference for a Negroni!
Is Campari the same as Aperol?
Comparing a Campari vs Aperol Negroni, you'll find they are similar, but not exactly the same. They are both Italian bitters Apetifs, and both contain rhubarb.
However, Aperol is slightly more sweet and floral than Campari, and Campari has hints of berries and herbaceousness to it.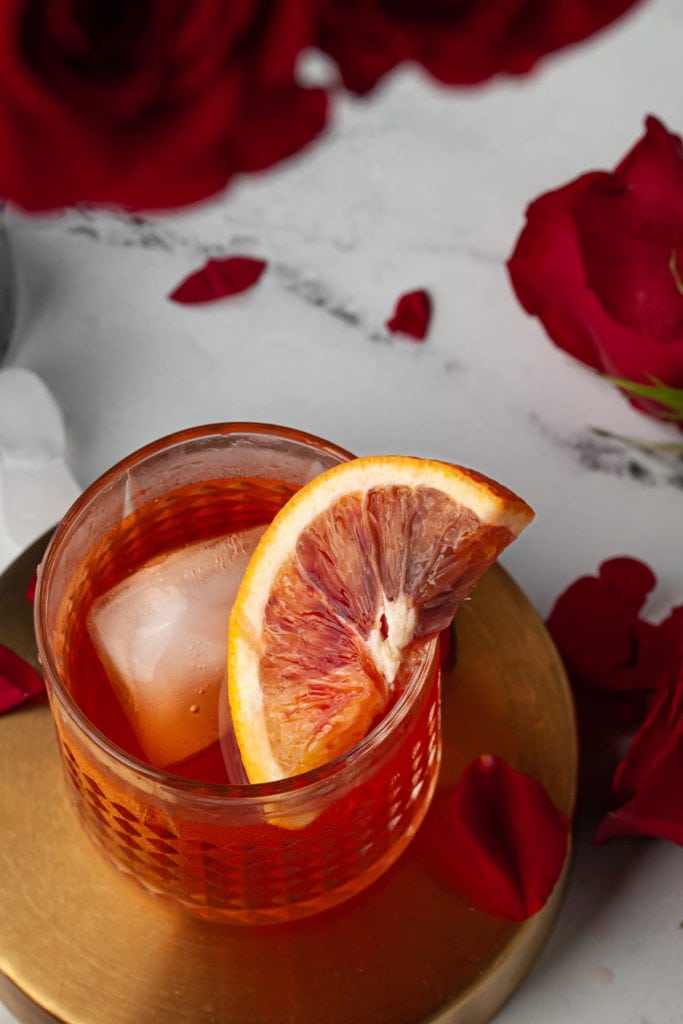 Why You Should Make This Aperol Negroni
---
The color. A gorgeous red hue thanks to the rhubarb in the Aperol.
It's balanced. Not too bitter, not too sweet.
It's strong. No mixers here. Just the good stuff. 😉
If you're loving this Aperol Negroni and want more Aperol Cocktails, check out this Aperol Old Fashioned and Love Potion Cocktail, too!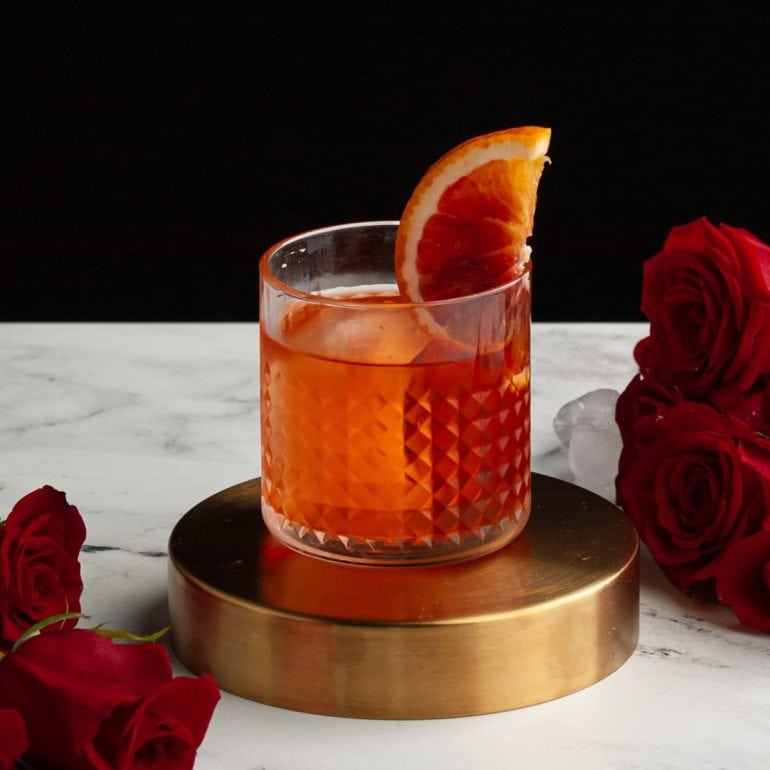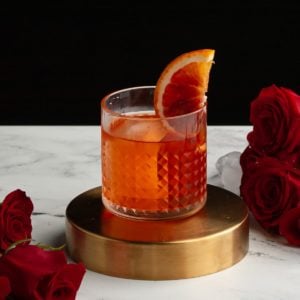 Easy Gin Aperol Negroni
PRINT
PIN
RATE
This Aperol Negroni is easy to whip up, balanced and bold in flavor, and gorgeous in color—the cocktail trifecta!
Ingredients
1

ounce

Aperol

1

ounce

Gin

1

ounce

Sweet Vermouth

1

peel of Blood Orange
Instructions
Stir and strain into an Old Fashioned glass with whiskey ice.

Garnish with orange peel or slice and enjoy cold.
Pro Tips
Using Sweet Vermouth instead of Dry Vermouth helps to balance the bitterness of the Aperol in this cocktail. If you only have Dry Vermouth, you may want to add a splash of simple syrup.
1 fluid ounce = 2 tablespoons
I love Aperol—so much so that I have a whole collection of my best Aperol cocktail recipes!
Did you make this recipe?
Let me know by leaving a recipe rating below, or by tagging @marleysmenu on Instagram.