Always find yourself gobbling up the cookie dough before baking the cookies? This Edible Snickerdoodle Cookie Dough is designed to eat raw, giving you all the classic cinnamon-sugar snickerdoodle taste, without having to turn on your oven!
By heat-treating the flour to make it safe to consume raw, and with a naturally egg-free recipe, you can eat as much of this edible cookie dough as you'd like, without the risk of the stomachache. Just 10 minutes required!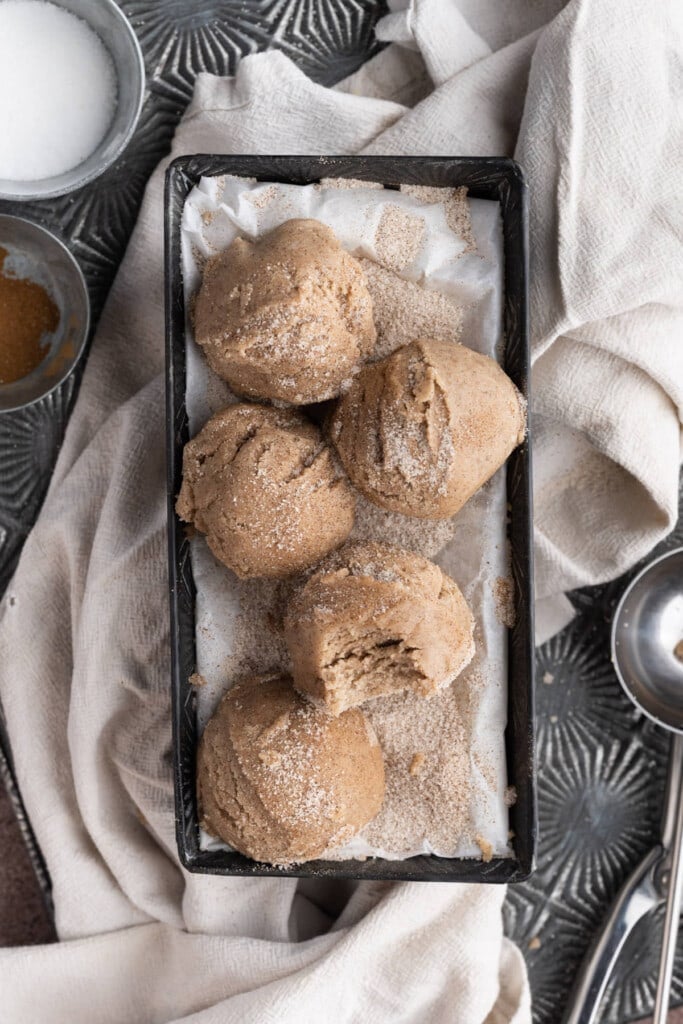 Edible Snickerdoodle Cookie Dough Ingredients
---
---
Here's everything you need:
All-purpose flour.  You'll have to heat-treat the flour before consuming it to avoid ingesting any unwanted bacteria.
Unsalted butter. Unsalted butter is preferred so you can control the amount of salt. Most importantly, make sure the butter is softened.
Granulated sugar. For sweetness.
Vanilla extract. For flavor.
Milk. To add moisture to get the consistency you want. Dairy or unsweetened non-dairy works.
Cinnamon. For that classic snickerdoodle cinnamon-sugar taste.
Salt. Just to elevate all the other flavors.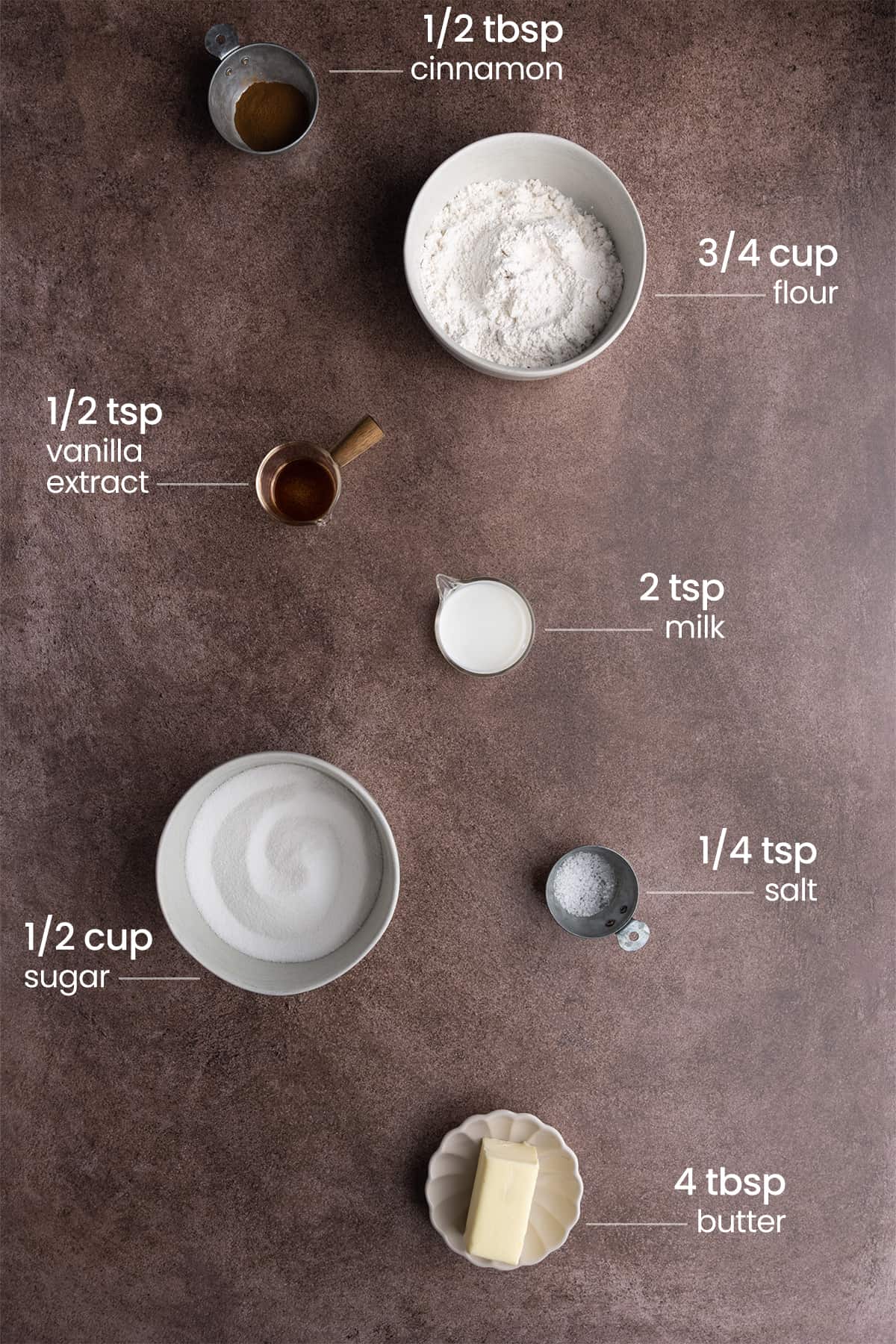 Edible Snickerdoodle Cookie Dough Tips and Tricks
---
---
Heat-Treat the Flour
Just like eggs, all-purpose flour is not ready-to-eat when it's raw. Eating flour raw can put you at risk of ingesting unwanted bacteria like E. Coli. So, it's important to "heat treat" it before adding it to your edible cookie dough.
"Heat-treat" just means bringing the temperature of the flour up to kill any bacteria that may be inside of it. Don't worry, it's super quick and totally easy! You can heat-treat your flour in the microwave or the oven.
If you'd rather use the microwave (I did promise you no-bake, after all), just add your flour to a microwave-safe bowl. Then, heat on high in 30-second intervals, stirring in between for a total of 90 seconds.
For the oven method, simply spread your flour out on a large baking sheet. Then, bake it on the bottom rack of your oven at 300°F for a quick 5 minutes. This method is a little more hands-off.
It's best to heat treat your flour first, so it has time to come back down to room temperature before you add it to your cookie dough.
Adding the flour to your batter while it's still piping hot risks melting your butter and changing the consistency of your raw cookie dough.
Green tip: The average shelf-life of all-purpose flour is about 8 months but freezing it can extend its life by another year and a half! Just store it in an airtight container and stick it in the freezer to avoid wasting it.
Make Sure Your Butter is Softened
It's important that your butter is softened instead of too cold and rock solid or too hot and completely melted in order to get the best consistency for your dough.
If you don't have 30-45 minutes to let it sit out and come to room temperature naturally, you can stick it in the microwave on high for 10 seconds. Then, continue to heat in 5-second increments, stirring in between until it's softened.
The best way to check if your butter is properly softened is by poking it with your finger. If your finger leaves an imprint, the butter is ready!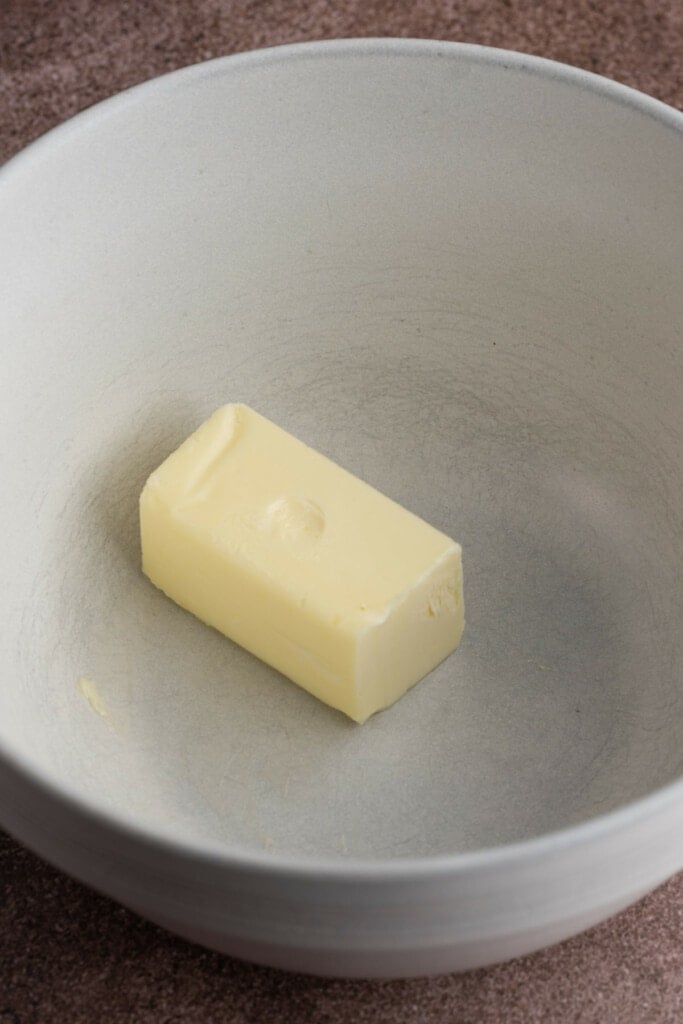 Cream the Butter and Sugar Together
The softened butter will make it easy to cream your butter and sugar together.
Green tip: Look for organic and palm oil-free butter if you can. Buying organic means you are supporting farms that do not use damaging pesticides and fertilizers, and palm oil production is a huge driver behind deforestation.
Add the butter and sugar to a mixing bowl and use a hand mixer to cream together. Creaming them together will aerate the cookie dough, giving it a light and delicious consistency.
Use your hand mixer on high to combine the sugar and butter for about 2-3 minutes.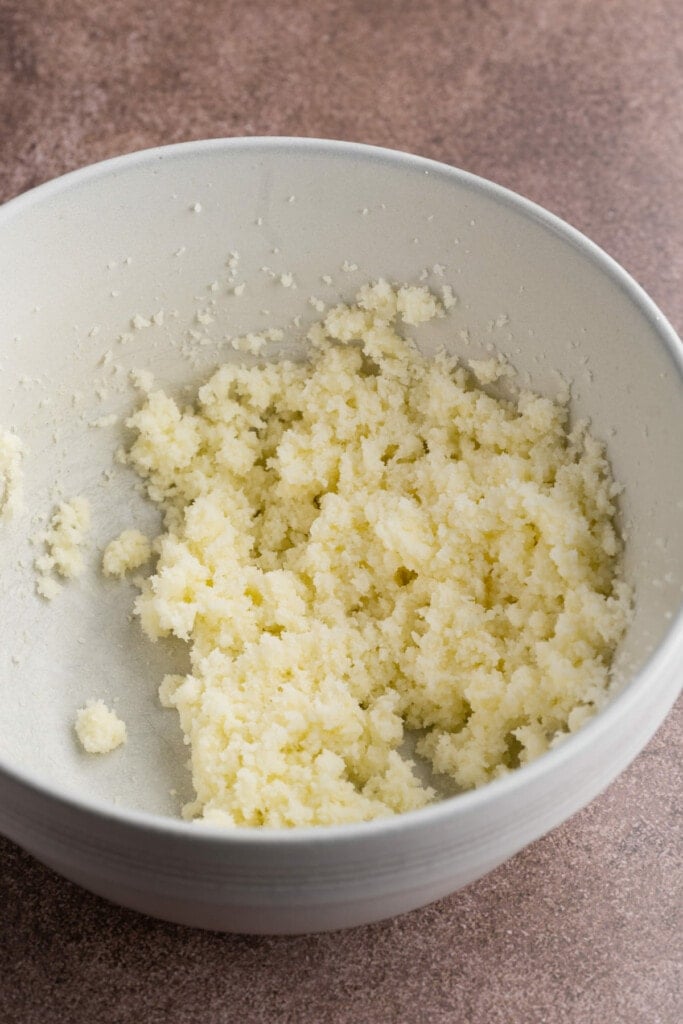 Add the Rest of the Ingredients
Once your butter and sugar are creamed together, there's only one thing left to do— mix in the rest of your ingredients. Make sure your flour has cooled back down to room temperature before adding it.
Add the cooled flour, milk, vanilla extract, cinnamon, and salt to the butter and sugar mixture. Use your hand mixer one last time to combine until smooth.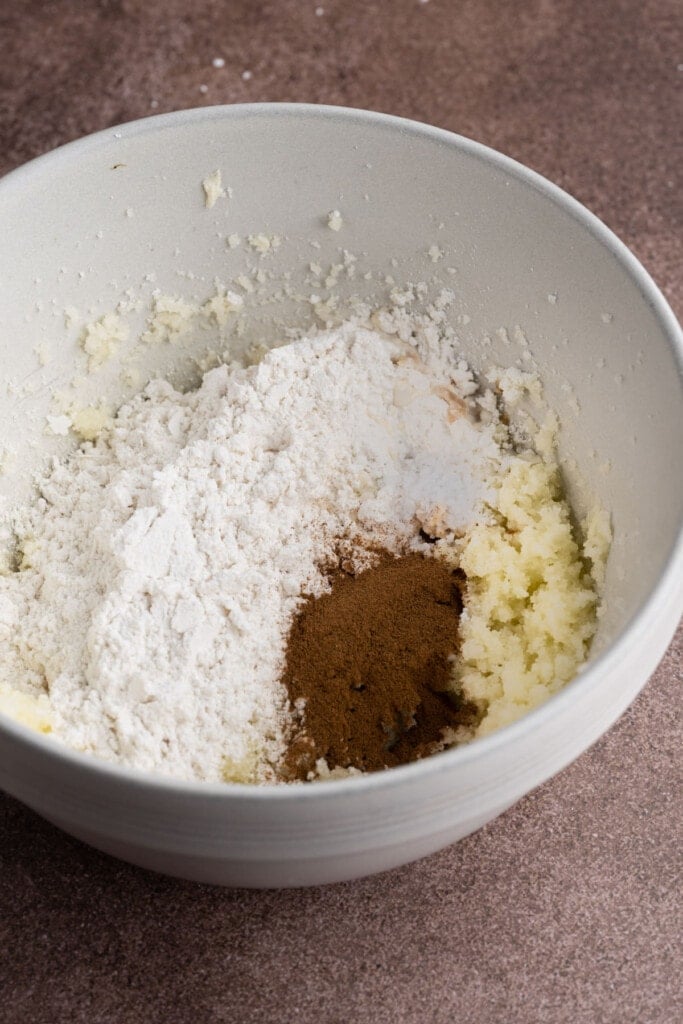 Serving Your Edible Snickerdoodle Cookie Dough
I love eating this edible cookie dough with a spoon, but you can also choose to roll them into little bite size balls to serve as pop-in-your-mouth treats. You can even roll these bite-sized balls in extra cinnamon sugar.
You can also choose to eat this Snickerdoodle dough like a dip! It's delicious with pretzels, crackers, and fruits like banana, apple slices, and pear.
For the ultimate treat, serve it up with graham crackers, Nilla wafers, or Teddy Grams!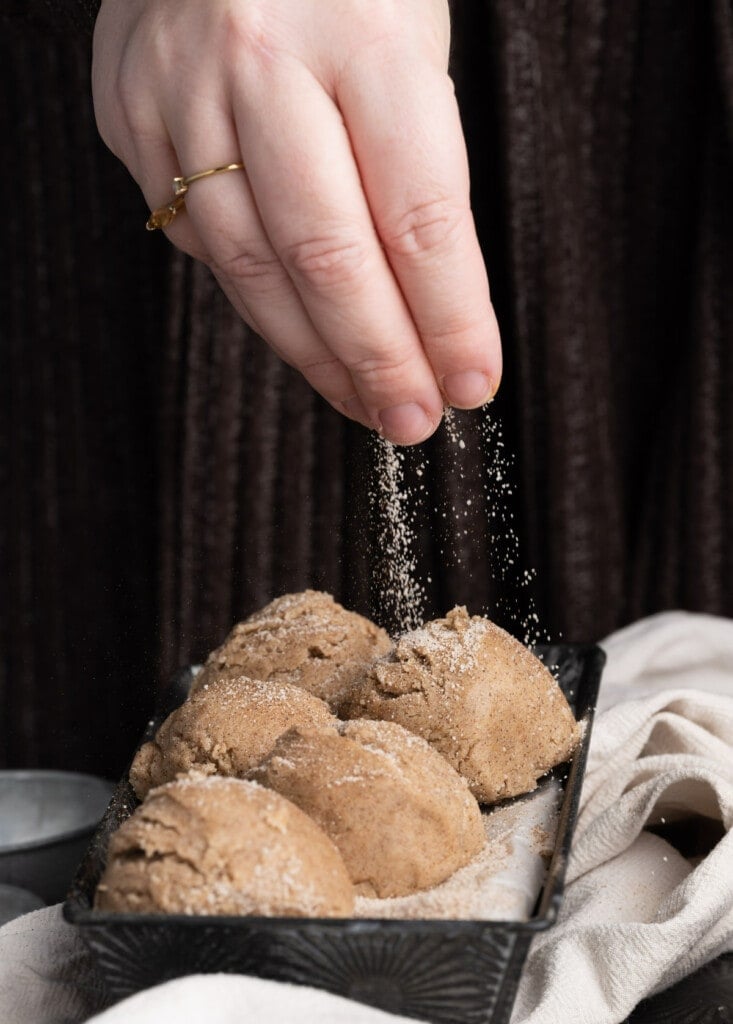 Storing your Snickerdoodle Cookie Dough
This cookie dough will last up to 10 days in an airtight container in the refrigerator. I love eating this dough cold, but if you prefer to eat it at room temperature, just remove it from the refrigerator up to 2 hours before you dive in!
Green tip: Did you know that of the billions of pounds of food wasted annually, it is estimated that 50% of it happens in our homes? Minimize your contribution to food waste by properly storing your food to enjoy before it spoils.
You can also freeze this edible cookie dough for up to 3 months. Just allow it to thaw out at room temperature for at least a couple of hours or overnight in the fridge.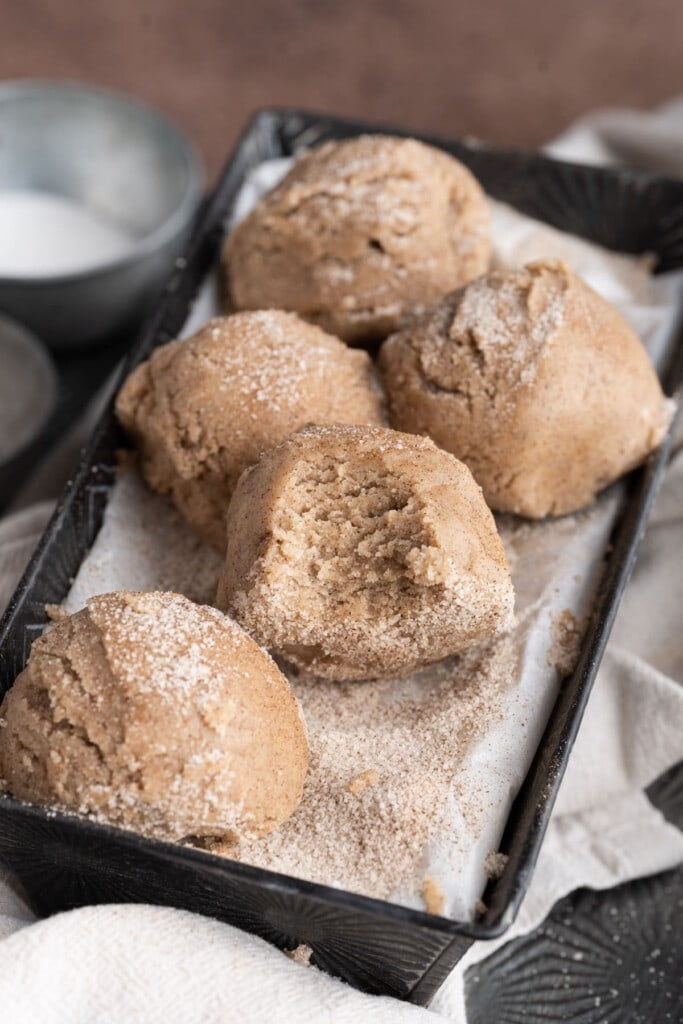 Snickerdoodle Cookie Dough Frequently Asked Questions
---
---
What's a snickerdoodle made of?
Snickerdoodles are simple butter cookies that are rolled in cinnamon sugar. To make an edible snickerdoodle dough, I add the cinnamon and sugar to the dough rather than coat the edible dough in cinnamon sugar.
This way, you get that classic cinnamon-sugar snickerdoodle taste in each bite.
Want to sharpen your kitchen skills?
Why You Should Make this Edible Snickerdoodle Cookie Dough
---
---
It's easy. Just 7 simple ingredients and no baking required.
It's quick. This edible dough comes together in just 10 minutes!
The flavor! The perfect balance of cinnamon and sugar.
If you're loving this Edible Snickerdoodle Cookie Dough and want more cinnamon-y desserts, check out these Cinnamon Rolls with Apple Pie Filling and these Candied Cinnamon Sugar Walnuts.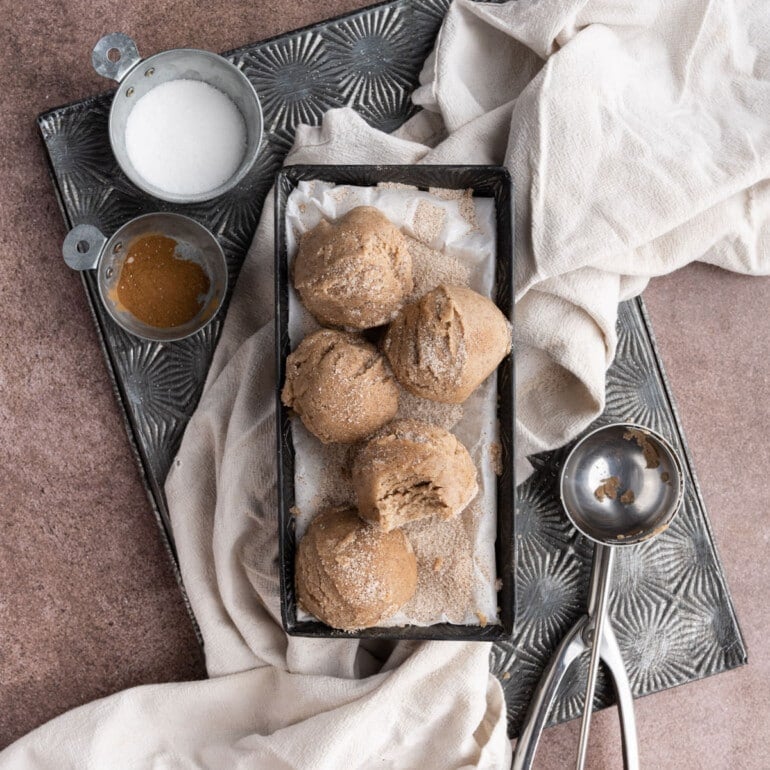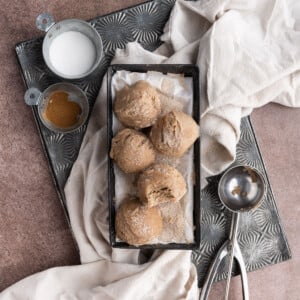 Edible Snickerdoodle Cookie Dough
PRINT
PIN
RATE
This Edible Snickerdoodle Cookie Dough is the quickest way (just 10 minutes!) to satisfy your sweet tooth. That classic cinnamon-sugar taste, but you can eat it with a spoon!
Ingredients
¾

cup

all-purpose flour

4

tablespoons

unsalted butter

(plant-based option works!)

½

cup

granulated sugar

½

teaspoon

vanilla extract

2

teaspoons

milk

(dairy or unsweetened nondairy)

½

tablespoon

ground cinnamon

¼

teaspoon

salt
Instructions
Heat-treat your flour in one of two ways:

Microwave method: Add flour to a microwave-safe bowl and microwave on high for 30 seconds. Stir a couple of times. Repeat two more times for a total of 90 seconds.Oven method: Preheat oven to 300°F. Spread the flour out on a baking sheet and bake on the bottom rack for 5 minutes.

In a large mixing bowl, cream together butter and sugar with a hand mixer until aerated and combined (2-3 minutes).

Once the flour has come back down to room temperature, add it to the butter and sugar along with the vanilla extract, milk, cinnamon, and salt. Use your hand mixer to combine.

Serve with a spoon or use clean hands to roll the dough into bite-sized balls—about 1 teaspoon of dough in each.
Pro Tips
Make sure your flour has cooled before adding it to your butter and sugar mixture.
For more edible cookie dough, check out these variations: Funfetti, Sugar Cookie, and Chocolate Chip!
Did you make this recipe?
Let me know by leaving a recipe rating below, or by tagging @marleysmenu on Instagram.