In the middle of a recipe that calls for Old Bay Seasoning and realize you don't have any? Don't fret, I've got every Old Bay Seasoning Substitute for you to make sure you get those delicious, savory flavors you're seeking!
Whether you're using it to season shrimp, fish, vegetables, or even French fries, Old Bay is a super versatile seasoning blend that can really elevate your cooking.
In this post you will learn how to make your own homemade Old Bay seasoning, as well as some of the easiest substitutes to use instead of Old Bay depending on what you have in your pantry.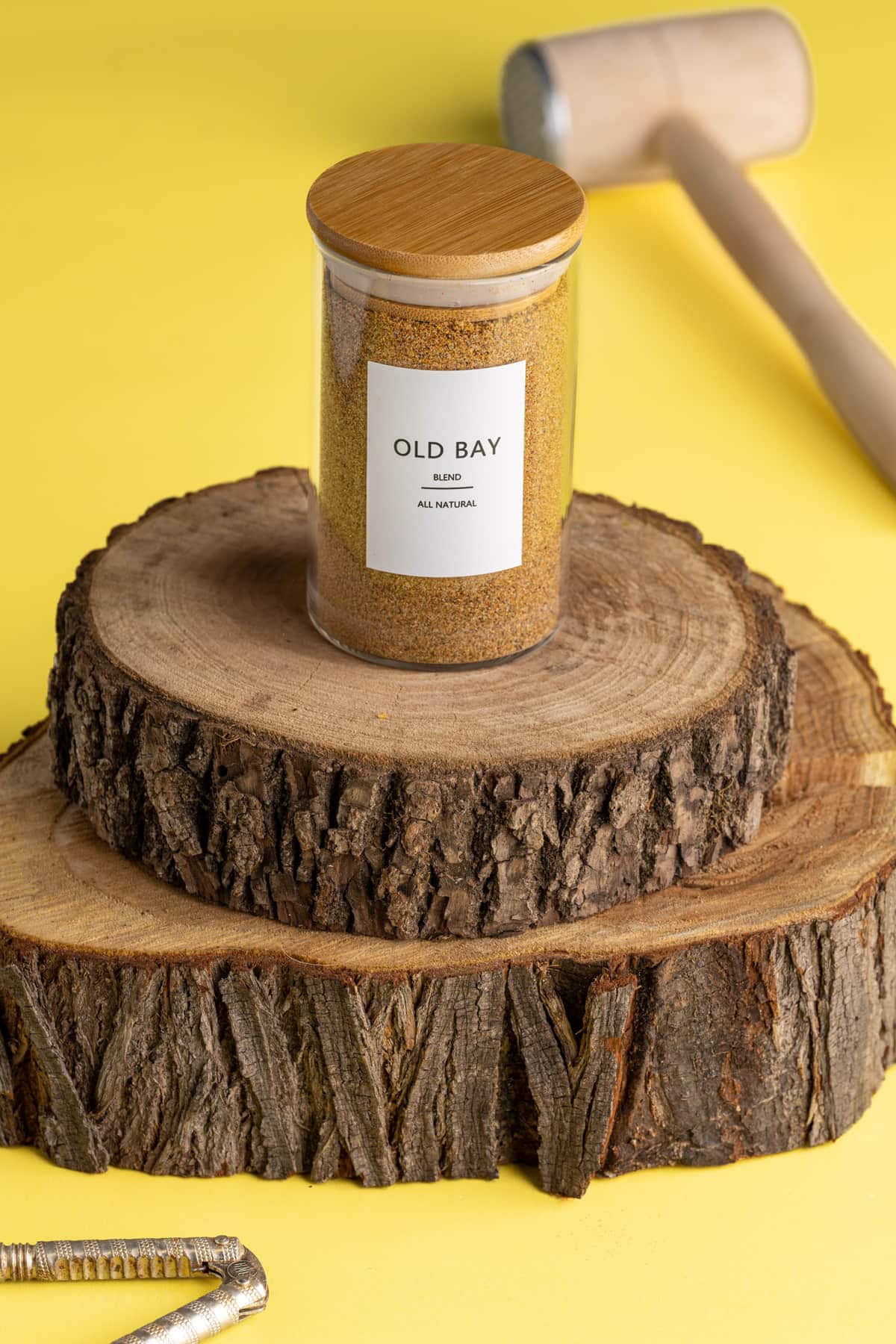 As an environmental scientist, I LOVE making my own sauces, spreads, and spice blends.
For one, pre-made spice blends often contain extra preservatives and anti-caking agents. Food preservatives, like pesticides, are harmful to the environment. They contain toxins that are harmful to plants, animals, and soil.
Plus, making your own blends means you can avoid buying extra pesky plastic, or those single use packets that are often not recyclable. These plastics often end up in landfills or make their way into the environment and become microplastics.
All About Old Bay Seasoning
---
What is Old Bay Seasoning?
Old Bay seasoning is a popular spice blend produced by U.S.-based McCormick & Company. It's label advertises that its "for seafood, poultry, salads, meats" with icons to emphasize it's popular use on crabs, shrimp, and chicken.
It was first created in Baltimore, Maryland, and as someone who grew up in Maryland until the age of 18, I can confirm that it is a super popular spice statewide, found in many households and restaurants.
The most prevalent ingredient is celery salt, and it is also heavy on the paprika. It also has a mild kick of spice from black pepper and cayenne pepper.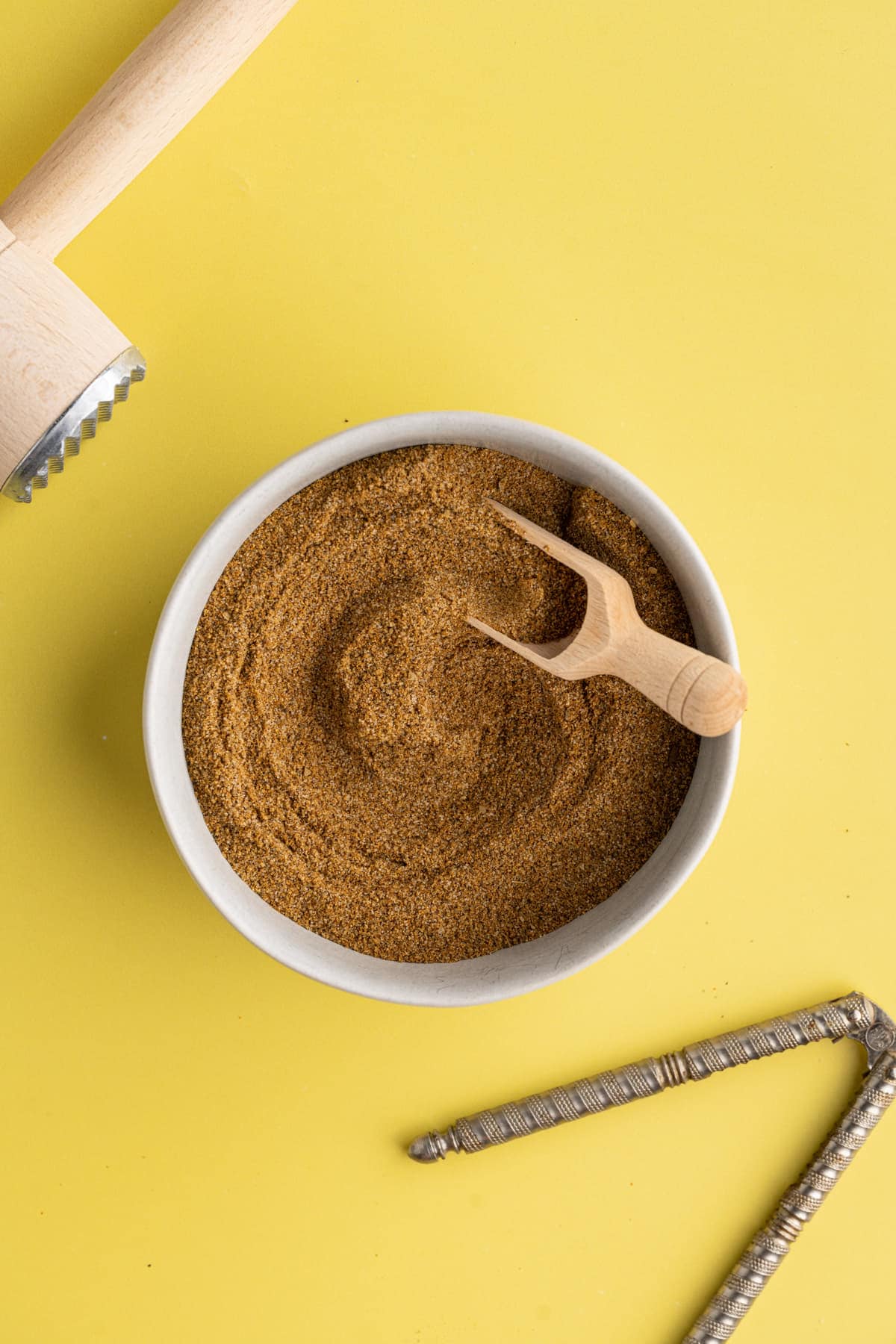 Want to sharpen your kitchen skills?
Where to Buy Old Bay Seasoning
Old Bay Seasoning is generally widely available in the United States and can likely be found near the other spice blends in your grocery store. It's also carries at many big box stores including Walmart and Target.
You can also order Old Bay Seasoning from amazon!
Green tip: Organic farms rely on biodiversity to generate rich soil, avoiding the use of pesticides and fertilizers, which means no toxic runoff. This applies to spices, as well! Consider organic spices if you can.
Old Bay Seasoning vs Cajun Seasoning
Old Bay Seasoning and Cajun Seasoning are similar, and do have some overlapping ingredients. In fact, Cajun seasoning can be used as a substitute for Old Bay Seasoning in a pinch (more on that below).
The biggest difference between the two is the salt and spice level. Old Bay Seasoning is saltier than Cajun Seasoning, and Cajun Seasoning is spicier than Old Bay Seasoning.
Both seasonings typically contain paprika, black pepper, and cayenne pepper. Outside of these three common ingredients, the seasoning blend will differ depending on the brand you use.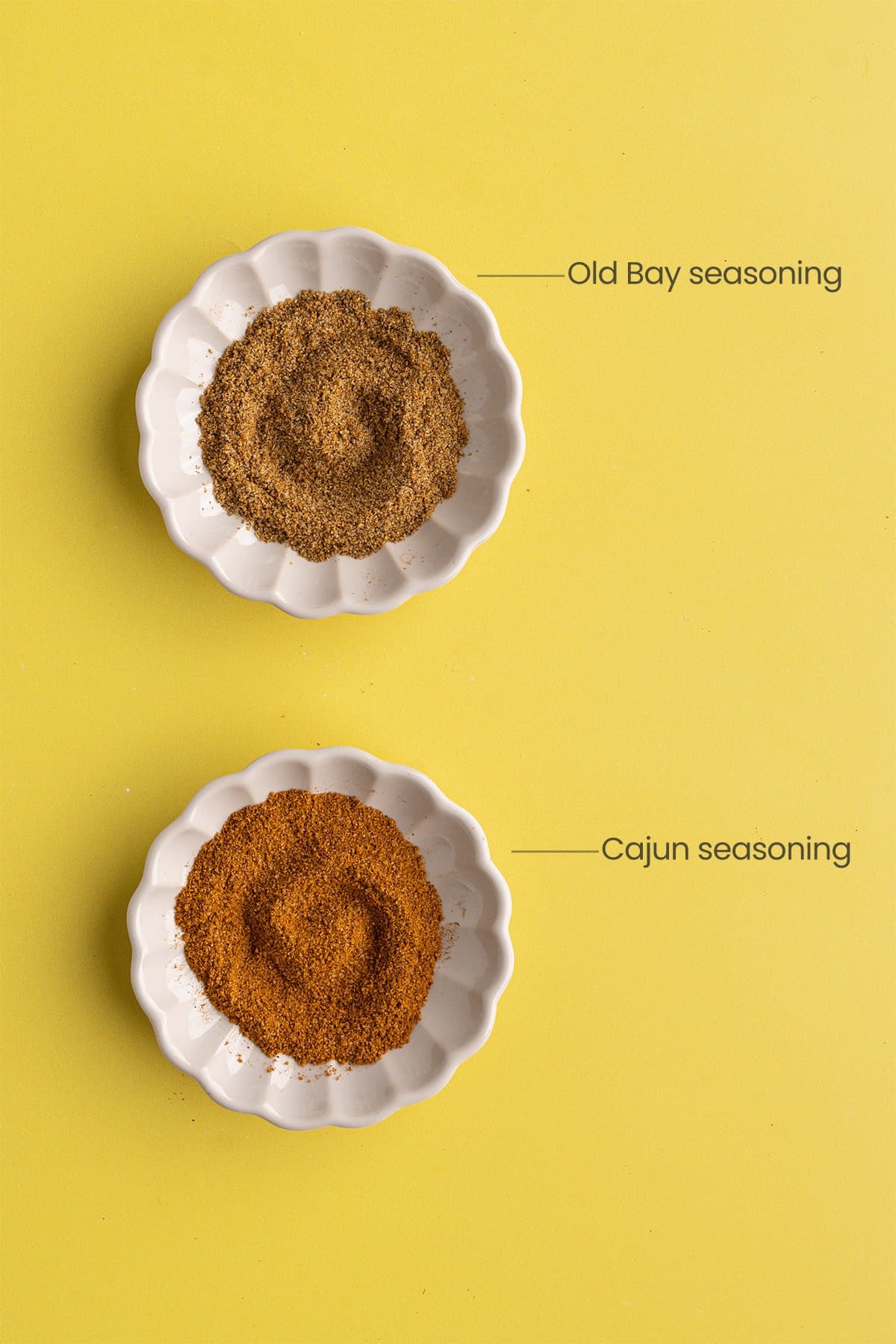 Homemade Old Bay Seasoning Ingredients
---
Here's everything you need:
Celery salt. This is the primary ingredient in Old Bay Seasoning and the most prevalent flavor.
Black Pepper. This brings some spice and a lot of earthiness.
Paprika. For color and subtle sweetness.
Nutmeg. The nutmeg brings some nuttiness to the spice blend.
Dry mustard. The flavor shows up when you cook it, but the main purpose of adding dry mustard to this spice blend is because it helps the spice blend bind or adhere to whatever you are seasoning, whether it be meat or vegetables.
Ginger. For a little bit of zing and brightness.
Cayenne Pepper. For extra spice.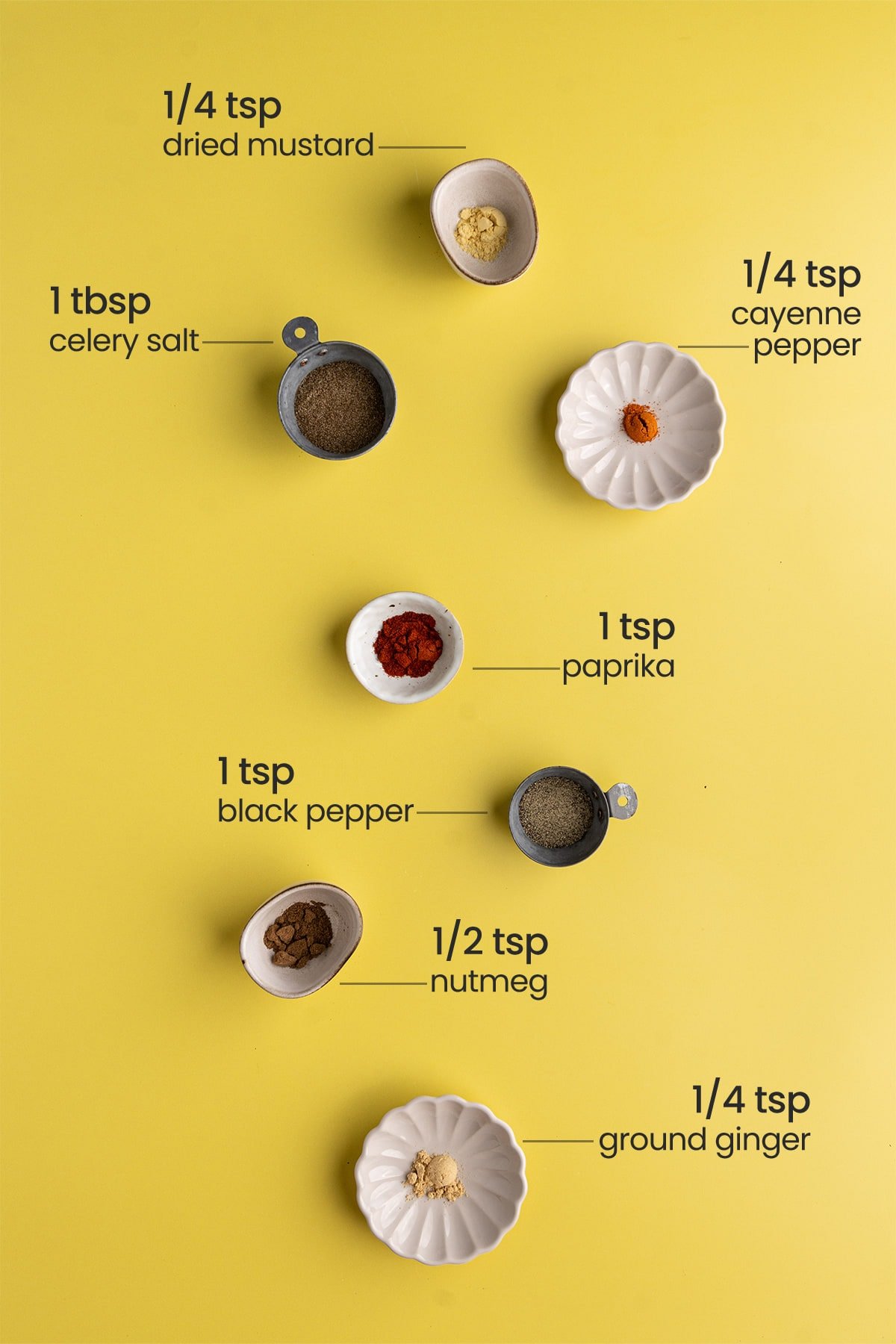 In an effort to keep things simple, I've paired my homemade Old Bay Seasoning back as much as possible, keeping in the most essential ingredients. The blend I've landed on is the closest spice blend to original Old Bay Seasoning with the least amount of ingredient possible.
That being said, if you have the following spices on hand and want to add them to get the most authentic Old Bay Seasoning, you certainly can! Just 1/8 teaspoon of each will do.
Optional add-ins:
Mace.
Cardamom.
Cloves.
All-spice.
How to Make Homemade Old Bay Copycat
---
Add All Your Ingredients Together
Whipping up your own homemade Old Bay Seasoning substitute it as easy as combining all your ingredients together,
Add the celery salt, black pepper, paprika, nutmeg, dry mustard, ginger, and cayenne pepper to a mixing bowl.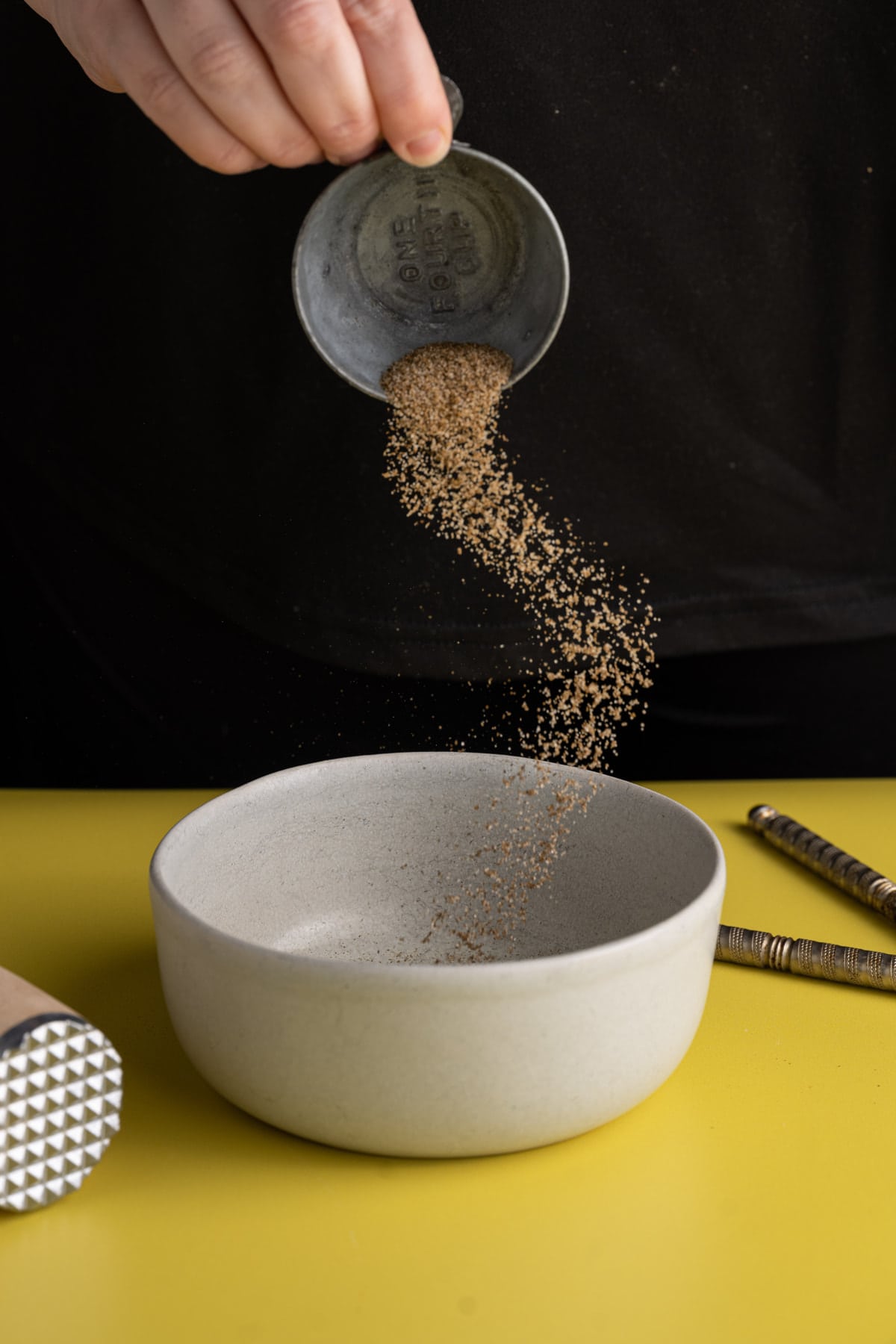 Use a Whisk
I find it best to use a whisk or a fork to combine all the ingredients together. Make sure to whisk until there are no visible lumps and your spice blend is well-combined.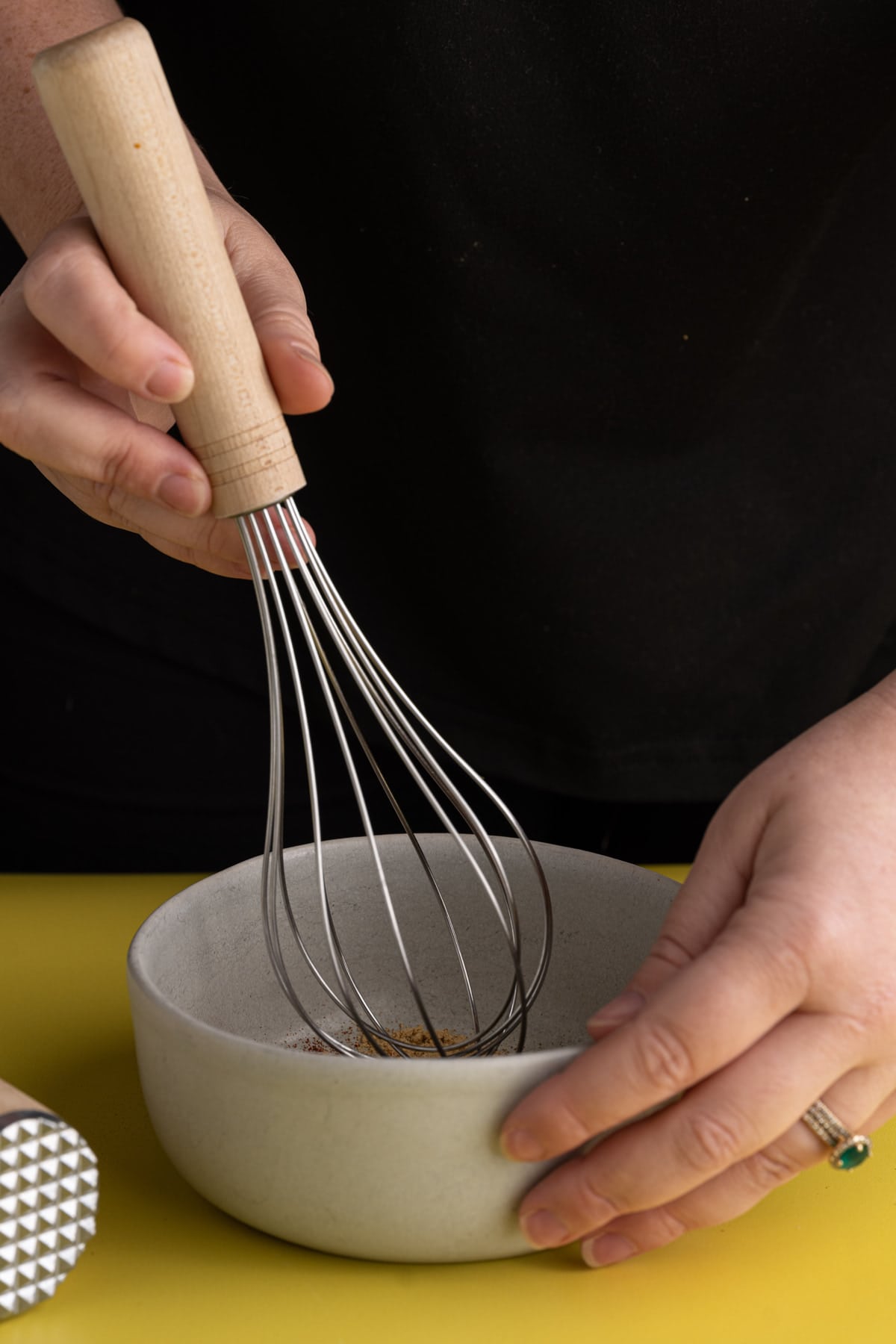 Tailor the Seasoning to Your Taste
One of the biggest advantages to making your own Old Bay Seasoning is you have the ability to adjust things like the salt and spice level to your taste.
The ratios provided will get you as close as possible to the original Old Bay Seasoning formula. If you want it a little less salty, lessen the amount of celery salt.
For less spice, reduce the amount of black pepper. For more heat, add more cayenne pepper!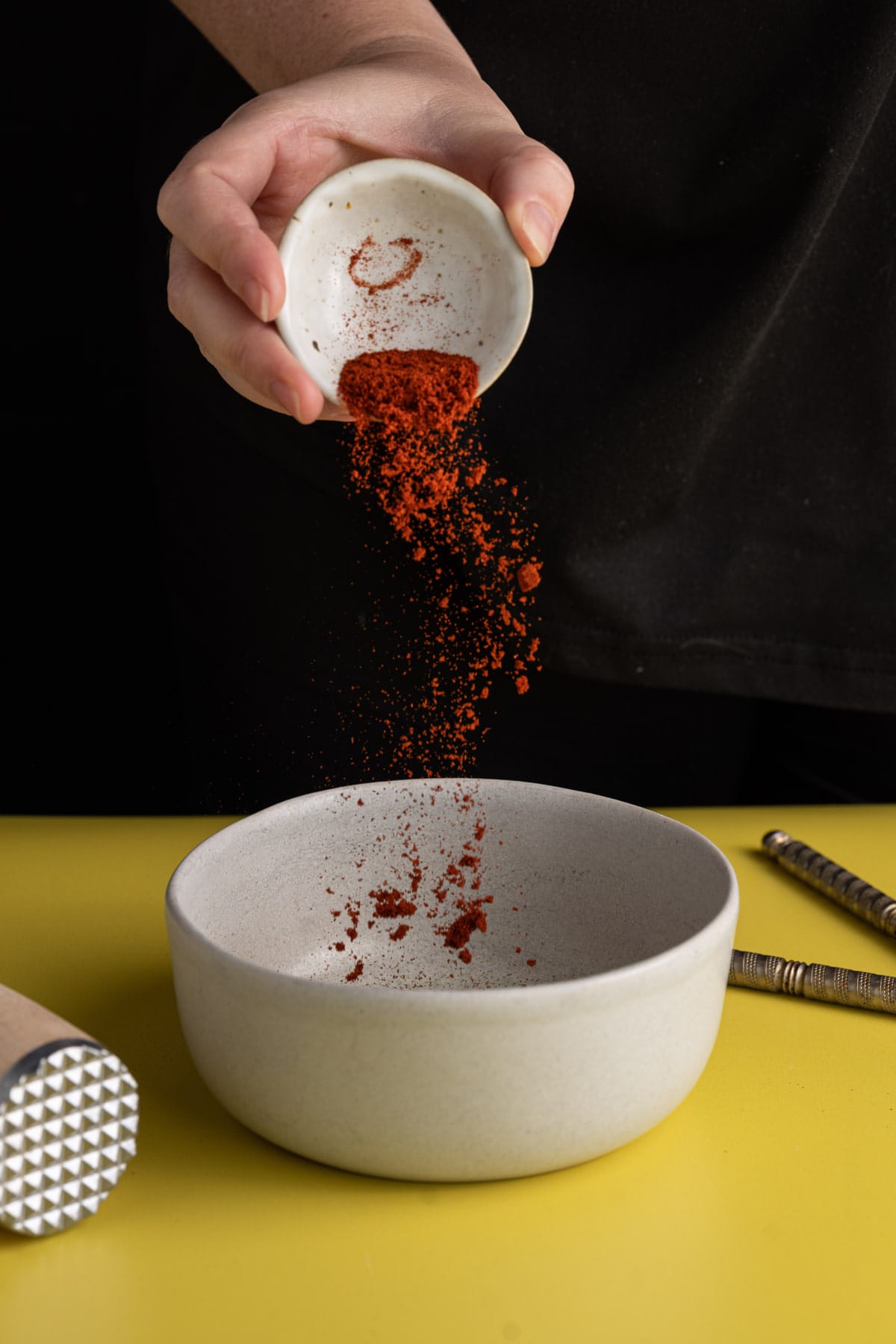 How to Store Old Bay Seasoning Copycat
You can store your homemade Old Bay in any airtight container or sealed jar. I love to keep mine in a labeled glass spice jars (as pictured) with my other herbs and spices.
The idea is to keep it sealed and keep moisture out. Keeping your spice blend dry will make it last longer and avoid it forming any clumps.
Your Old Bay should be kept at room temperature in a dry environment. Under these conditions, your Old Bay Seasoning substitute will last up to 2 years (depending on the age of each individual spice you use to make your blend).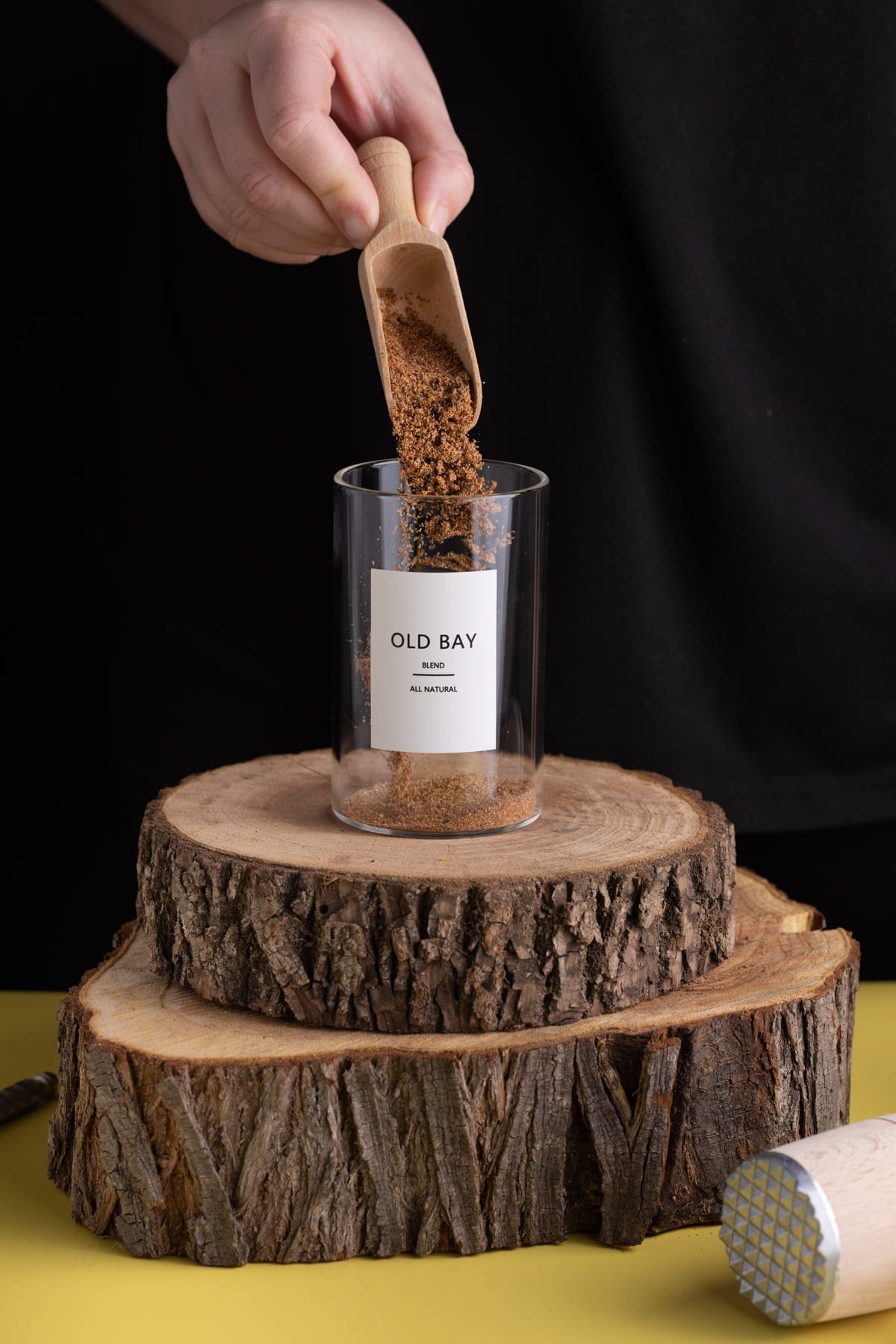 How to Use Old Bay Seasoning
Aside from its nostalgic taste and its perfect balance of salty, spicy, and nutty, one of the best qualities about Old Bay Seasoning is it's versatility.
Typically, people associate Old Bay with seafood, but it's also great on other meat and pretty much every vegetable. Here are some of my favorite dishes with Old Bay Seasoning:
Other Options for Old Bay Seasoning Substitutes
---
1. Just Celery Salt
Celery salt is the number one ingredient and most prominent seasoning in Old Bay, so in a pinch you can certainly just use celery salt as a substitute for Old Bay in any recipe.
2. Celery Salt + Paprika
To whip up a quick Old Bay Seasoning substitute with just two ingredients, use a ratio of 3 to 1 with celery salt to paprika as a homemade spice blend substitute.
Want to sharpen your kitchen skills?
3. Cajun Seasoning
While Cajun seasoning tends to be a little spicier and less salty, it does share several common ingredients with Old Bay and can be used as a substitution in recipes calling for Old Bay Seasoning.
4. Seafood Seasoning
Especially when using Old Bay to season fish, seafood seasoning is a great substitute for Old Bay in many recipes. While seafood seasoning varies greatly depending on the brand you choose, they often contain the same base ingredients as Old Bay; celery salt, paprika, and black pepper.
5. Crab Boil
Much like seafood seasoning, crab boil has a lot of overlapping ingredients. Leaning more similar to Cajun seasoning in that it often contains a little more spice, crab boil is another good substitute for Old Bay.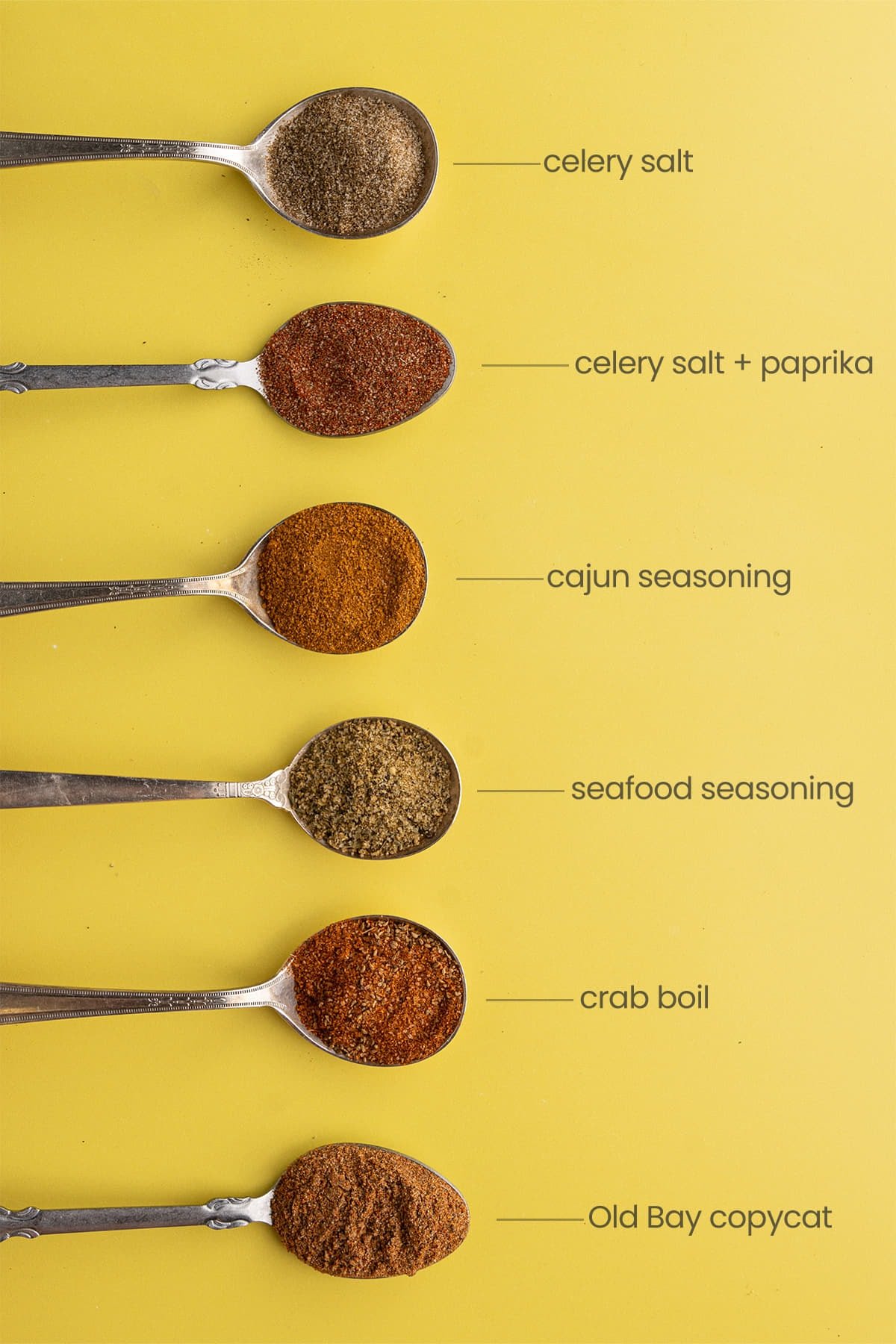 Old Bay Seasoning Substitute Frequently Asked Questions
---
What's Old Bay Seasoning made of?
Old Bay seasoning is a spice blend made up of primarily celery salt, black pepper, and paprika. It's a proprietary blend that includes a number of different spices on top of these ingredients, notable including nutmeg, ginger, and cayenne pepper.
What is the closest thing to Old Bay Seasoning?
If you are looking for a pre-made spice blend that is close to Old Bay Seasoning, try Cajun Seasoning if you want a little spice or Seafood Seasoning if you want it a little more mellow.
Want to sharpen your kitchen skills?
Why You Should Make this Old Bay Seasoning Copycat
---
It's all-natural. Preservative-free made fresh in your own kitchen.
It's versatile. Especially delicious as a seafood seasoning, but also amazing on vegetables, fries, etc.
It's customizable. Making your own spice blends means you can customize the salt and spices levels to tailor it to your personal taste.
If you're loving this Old Bay Seasoning Substitute and want more homemade spice blends, check out this Pumpkin Pie Spice Substitute and my go-to Chili and Taco Seasoning blend.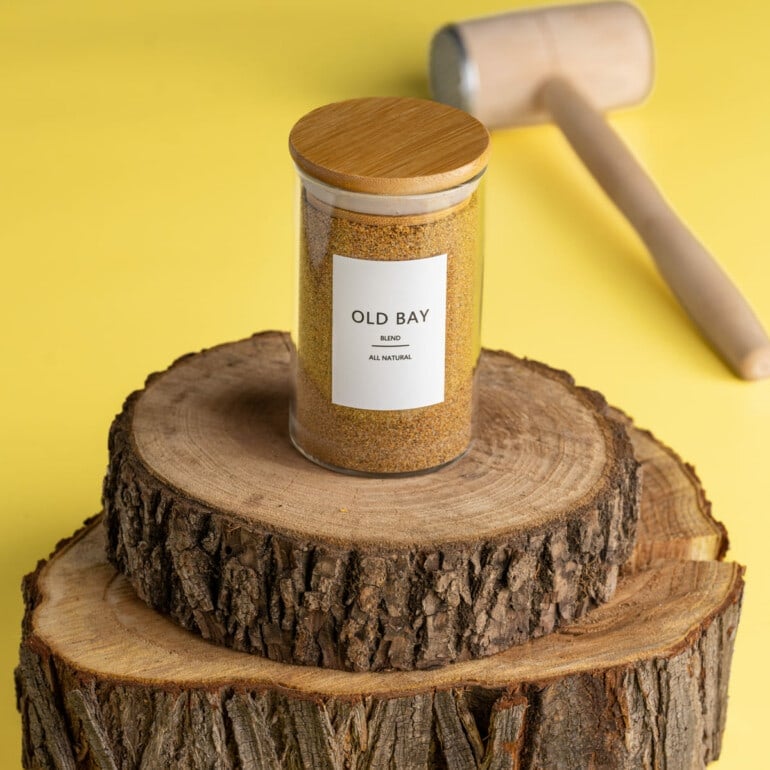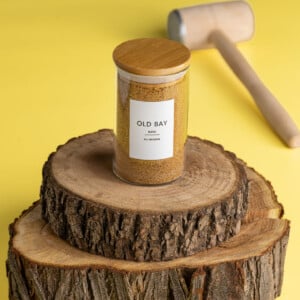 Old Bay Seasoning Substitute
PRINT
PIN
RATE
Learn all about Old Bay Seasoning, the best substitutes, and how to make your own homemade Old Bay Copypcat.
Ingredients
1

tablespoon

celery salt

1

teaspoon

black pepper

1

teaspoon

paprika

½

teaspoon

nutmeg

½

teaspoon

dry mustard

¼

teaspoon

cayenne pepper

¼

teaspoon

ground ginger
Instructions
Add the celery salt, black pepper, paprika, nutmeg, dry mustard, cayenne pepper, and ground ginger to a shallow bowl or dish.

Use a whisk or fork to combine, making sure there are on lumps or clumps.

Transfer to a glass spice jar, Tupperware, or small container to store for up to 2 years!
Did you make this recipe?
Let me know by leaving a recipe rating below, or by tagging @marleysmenu on Instagram.