Looking for a healthy option for Taco Tuesday? Look NO further! This Lentil Walnut Taco Meat Alternative has HALF the calories and virtually zero grams of saturated fat per serving (compared to a whopping 24 grams in a serving of ground beef).
This lentil walnut taco meat alternative does not compromise on flavor, texture, or protein. And the best part? Legumes have an incredibly low environmental impact, especially compared to ground beef.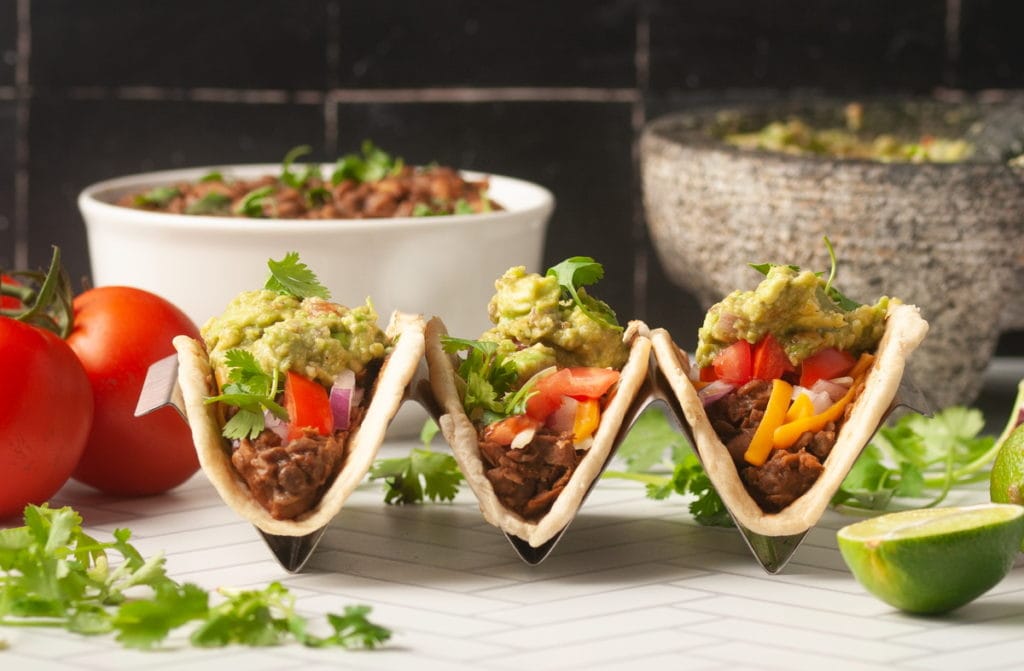 As a busy mom and environmental scientist, One-Pot recipes are my absolute favorite! Less clean-up means we save on both time and water! Win, win.
Green tip: Speaking of cleanup, if you have a dishwasher-use it! Comparing dishwashing to handwashing, using an efficient dishwasher uses 1/6th the amount of water to get your dishes clean!
And with less than ten ingredients and less than 30 minutes, this vegan one-pot recipe just ticks all the boxes.
Lentil Walnut Taco Meat Alternative Tips and Tricks
---
Gather Your Ingredients First
Here's everything you'll need: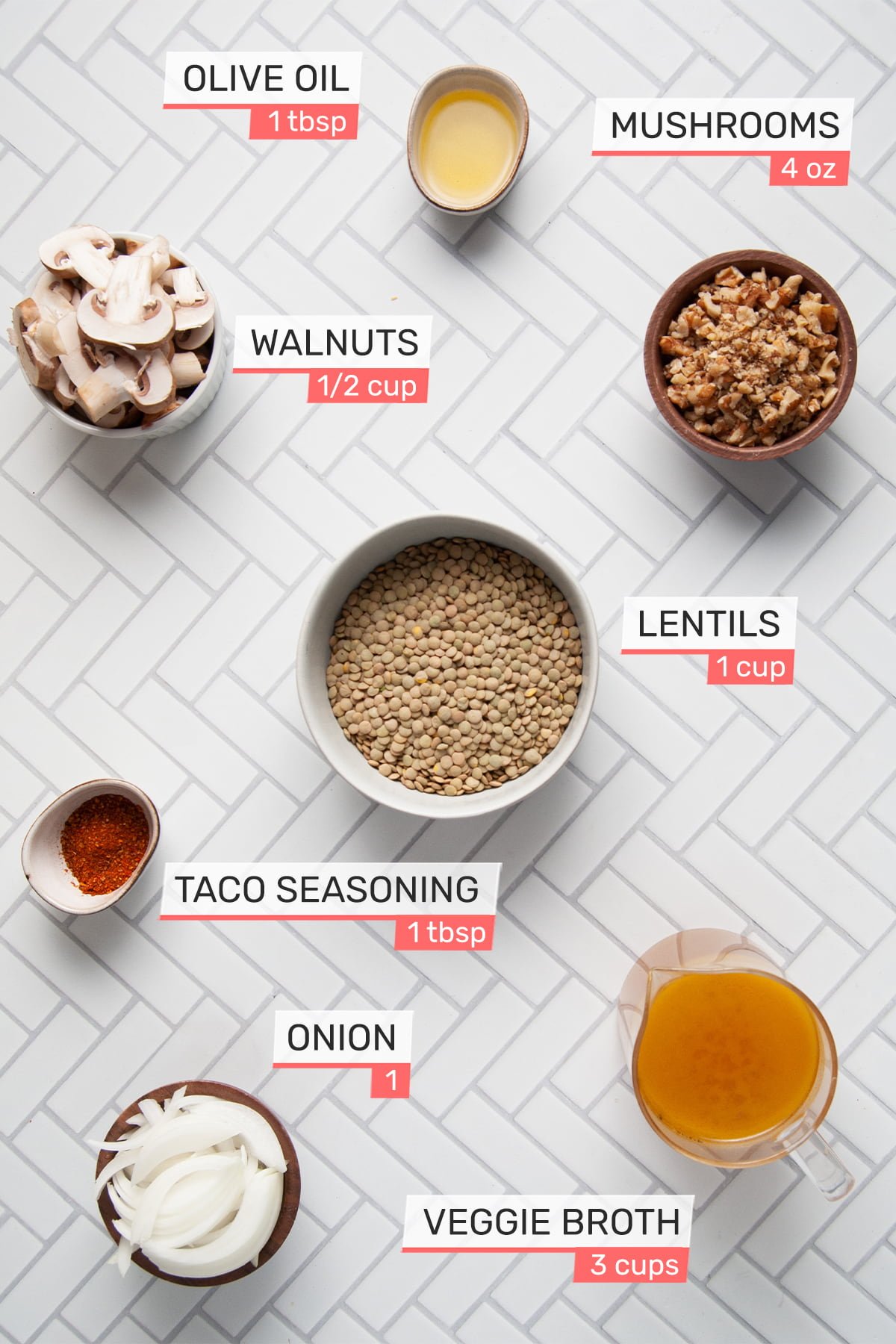 Cook the Onions and Mushrooms First
Cooking the onions and mushrooms first will allow those onions to caramelize and the mushrooms to retain their hearty texture. No one likes a squeaky mushroom! Makes sure they cook in the olive oil before throwing the rest of your ingredients in.
Green tip: Consider sourcing organic ingredients for this recipe! Organic farms rely on biodiversity to generate rich soil, avoiding the use of pesticides and fertilizers, which means no toxic runoff.
You'll know you're ready for the next step when most of the liquid is cooked out of the mushrooms and onions and they start to have a visible golden brown caramelization.
Over high heat, this should only take about 5-8 minutes.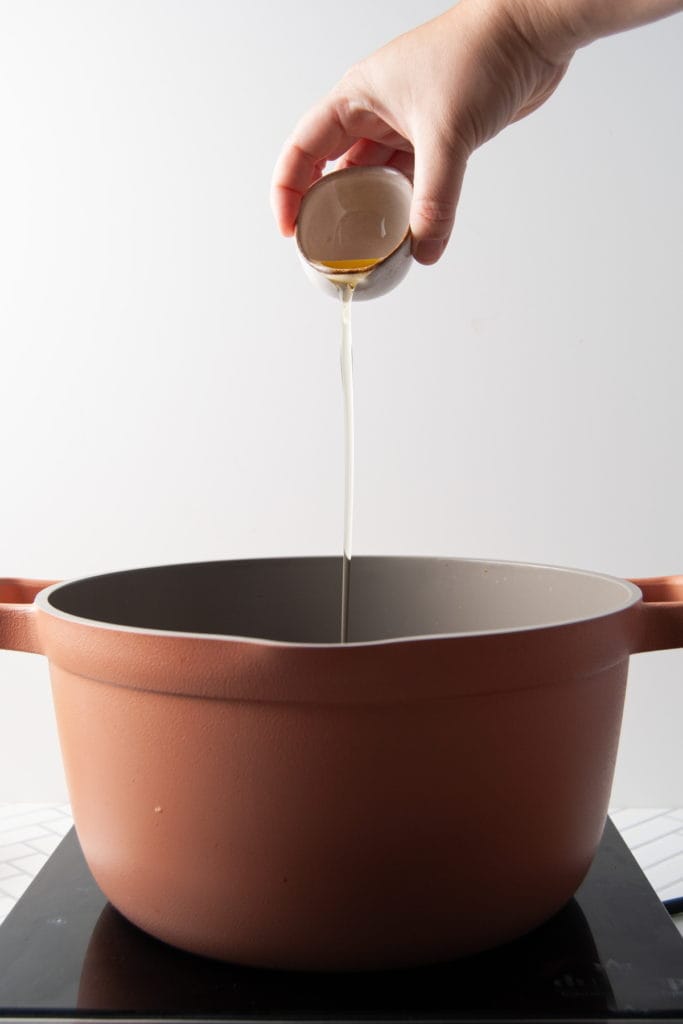 The Texture in a Nut(shell)
Lentils are a great meat substitute for several reasons. For one, they have tons of protein, vitamins, minerals, and micronutrients.
But they also mimic the texture of crumbled ground beef. I love the addition of walnuts just to give your mixture a little extra crunch. That being said, if you have a nut allergy, or don't have any walnuts around the house, don't sweat it!
Green tip: Industrial meat production has a huge impact on the environment, especially because of the amount of land it takes to sustain and its high amount of greenhouse gas emissions. Reducing your meat consumption is one great way to reduce your ecological footprint.
I made this recipe for years before adding the walnuts in. It's still super delicious!
Get A Head Start On Flavor
One of my favorite things about lentils is that they are one of the few beans that do not need to be soaked before cooking. That being said, we want to get a kickstart on infusing flavor into these wondrous legumes by cooking them in vegetable broth.
You can cook them in water, sure, but cooking them in broth gives you a head start in the flavor department. A 3:1 ratio of broth:lentils is perfect! I usually use low-sodium broth to keep this dish on the healthier side.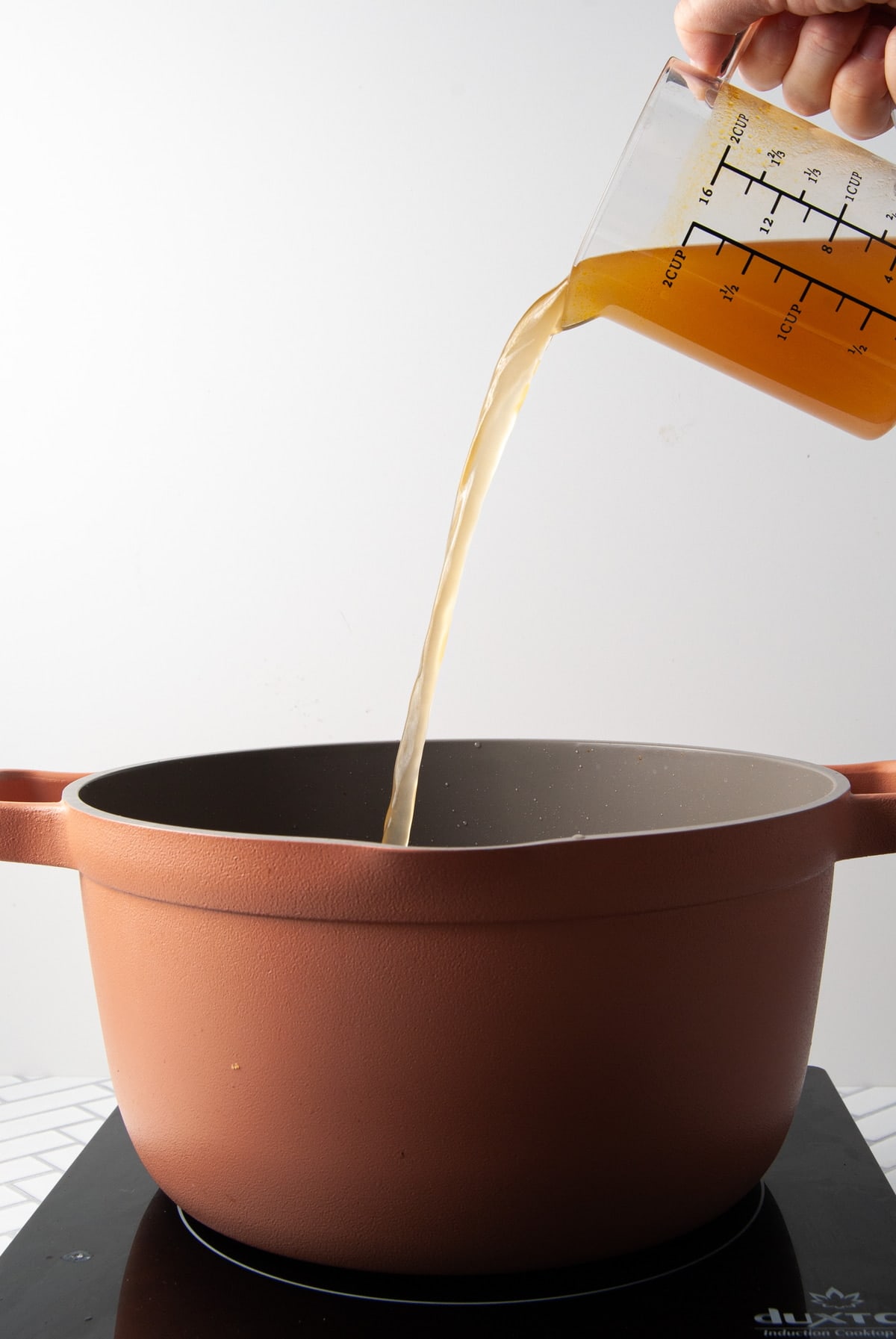 Serving Them Up
This Lentil Taco Meat Alternative is SO versatile! Use it as the main component to any taco, taco salad, or taco bowl.
There's just one little thing that may differ–you may not want to add black beans. You totally can if you want to of course, but just know you're getting double beans this way, and, well, we all know what happens there.
In the taco's pictured, I put a layer of cilantro-lime rice, then my lentil taco meat alternative, then cheese, pico de gallo, and guacamole and garnished them with cilantro. I used these cute little taco holders that make them so easy to stuff!
And for a true from-scratch meal, try making your own Homemade Fluffy Flour Tortillas and Chili and Taco Seasoning.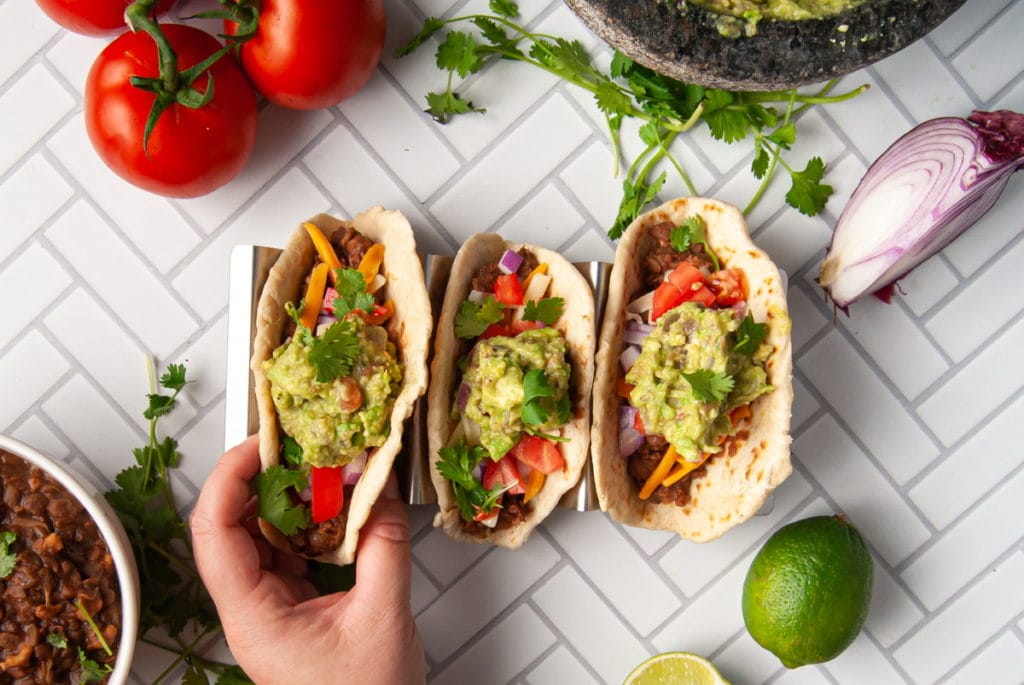 Who Should Make Lentil Walnut Taco Meat Alternative?
---
Foodies looking for healthier taco choices
Anyone who is looking to lower their meat consumption to have a positive impact on our environment.
Vegans, vegetarians, or pescatarians looking for meatless options.
Those who want to add more protein to their diet.
Home cooks in search of a Meatless Monday meal in under 30 minutes.
Moms trying to sneak more nutrition into their kids' diet.
Adults trying to lower their blood pressure.
All hangry people who need something filling and hearty.
Anyone who has taste buds 😅.
And if you don't fall under any of those categories… go ahead and try them anyway!
Need inspiration for a side or topping to go with your Lentil Walnut Taco Meat? Check out this Creamy Guacamole, Fresh Pineapple Salsa, and Tex-Mex Queso Blanco.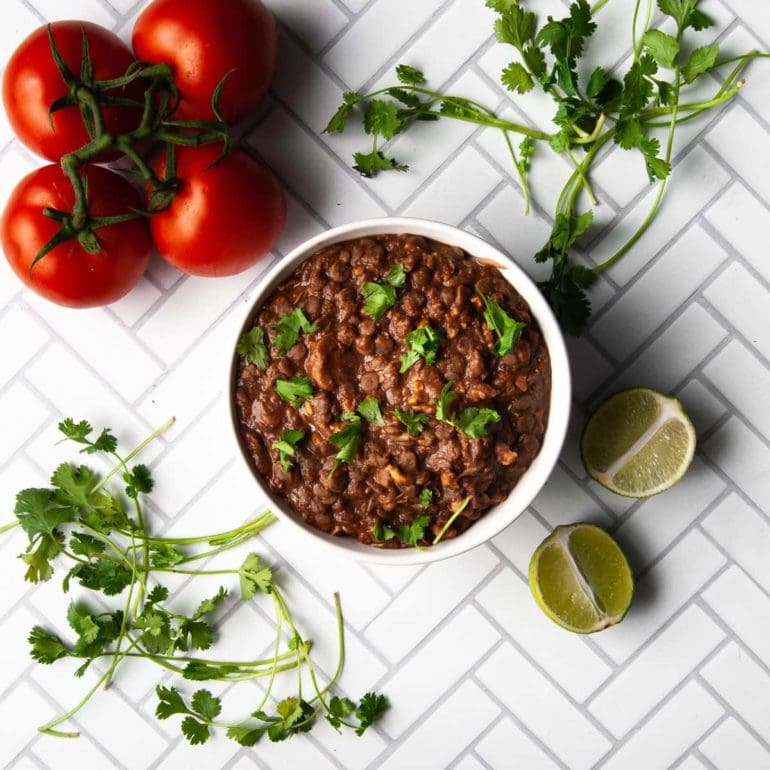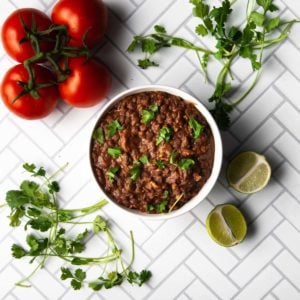 Healthy Lentil Walnut Taco Meat Alternative
PRINT
PIN
RATE
This Healthy Lentil Walnut Taco Meat Alternative is a great way to reduce calories and saturated fat from your tacos without compromising on texture, flavor, or protein!
Ingredients
1

tablespoon

olive oil

1

medium yellow onion, sliced

4

ounces

baby bella mushrooms, sliced

1

cup

lentils

3

cups

vegetable broth

½

cup

walnuts, chopped

1

tablespoon

taco seasoning
Instructions
Add olive oil to a large pot fitted with a lid. Sautee onion and mushrooms in olive oil until the liquid from the mushrooms releases and the onion becomes transparent—about 5 minutes over high heat.

Add lentils, veggie broth, walnuts, and seasoning to a large pot and bring it to a rolling boil. Cover, reduce down to a simmer and cook until the liquid is absorbed (about 20 minutes).

Serve in tacos, burritos, or in a taco salad just as you would taco meat!
Pro Tips
I chuck in walnuts to add a little bit of crunch and a nutty flavor, but this recipe is delicious without it. If you have a nut allergy, just omit the walnuts. If you have a walnut-specific allergy, try cashews!
Try making your own homemade taco seasoning and fluffy flour tortillas for a truly from-scratch meal!
Did you make this recipe?
Let me know by leaving a recipe rating below, or by tagging @marleysmenu on Instagram.