I know you're thinking, what does a food blogger know about how to accessorize with glasses?
Well, growing up as the daughter of an optometrist, I've always had the latest and greatest in eyewear. Multiple frames in all different colors, and cutting edge technology- including transitions when they first came out, which consequently landed me the nickname "tinty" in elementary school.
I've been wearing them since I was TWO YEARS OLD, but it took me a long time to embrace them as a fashion accessory and not just a medical device. I still wear contacts some of the time, but I love all of my glasses just as much (if not more than) I love my shoes!
Through weight fluctuation in pregnancy, fast fashion and ever-changing trends, and multiple facets of my personality, they are the only material objects that have stuck with me through it all.
I have spent the past 10 years in the optical industry, and the last 6 in fashion eyewear, and I can confidently say I've mastered optical styling.
Listen up, four-eyes everywhere! GET. ON. BOARD!! Frames are FASHION—don't be scared to have FUN with them. Forget the rules. Yes, I said it! Round faces can wear round glasses and narrow heads can rock oversized frames. Scroll down to see my best tips for how to accessorize with glasses. Let's get to it!
---
---
1. Start with an easy, neutral, any day, any time pair.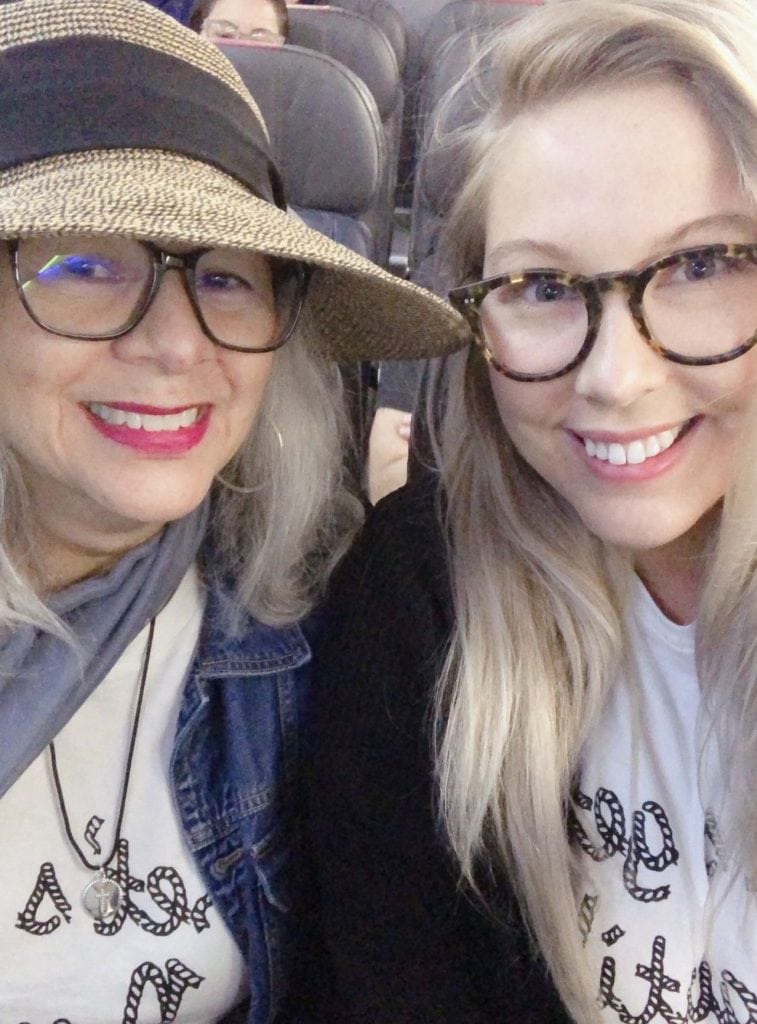 I always travel in glasses because the airplane makes my eyes feel dry, and I ALWAYS pack a tortoise shell pair because I know I can wear them with every outfit!
2. Play with color.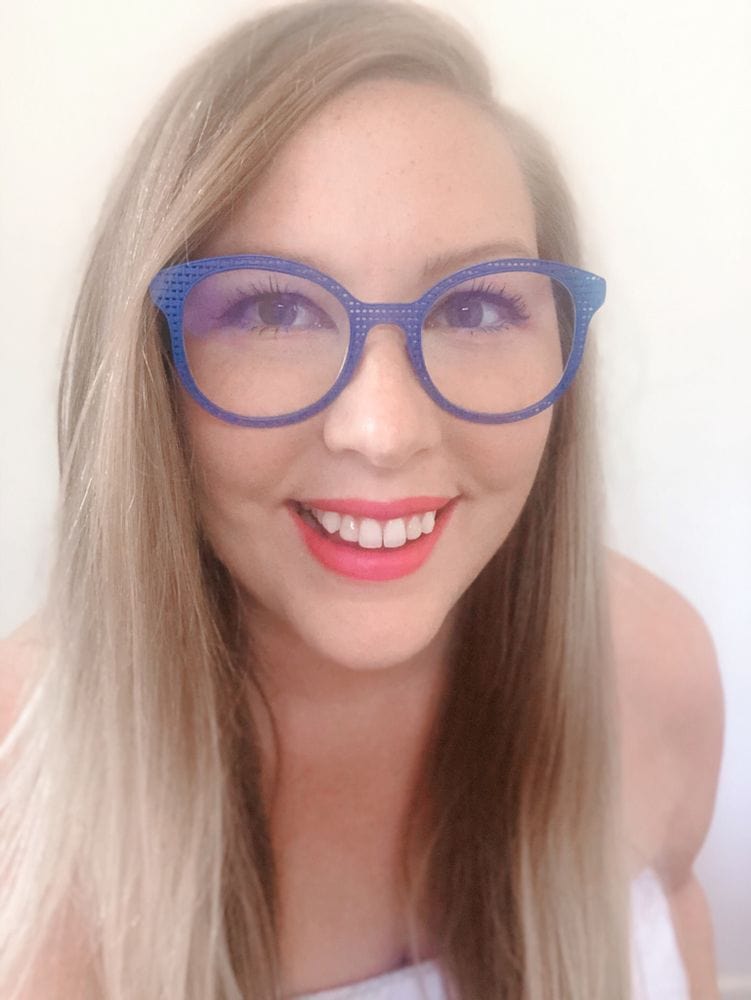 I have red, purple, blue, teal, silver… the list goes on, but I have A LOT of green. My eyes are green and green frames make them pop. Any earth tone plays really well as a neutral, and jewel tones are very easy to accessorize.
3. Experiment with different materials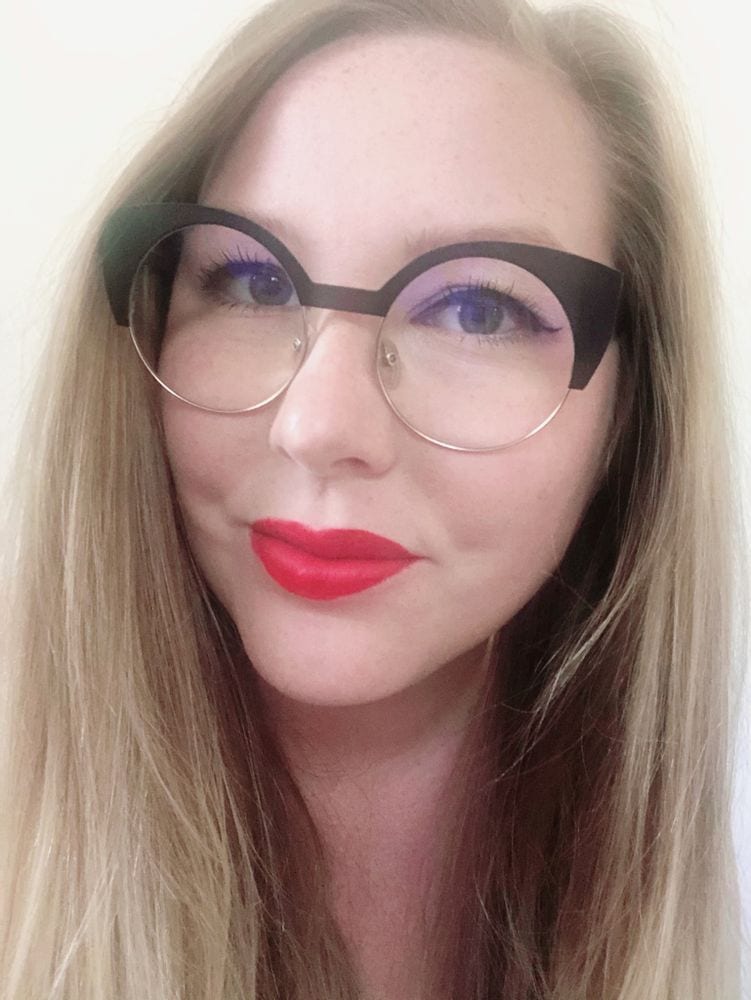 Generally speaking, plastic frames provide a bolder look, but can get heavy after wearing them all day. Try a metal frame with nose pads as an alternative. They are lighter weight and the nose pads help with slipping. I've honestly walked into the shower with some of my metal frames on because I forget they are there.
4. Experiment with different shapes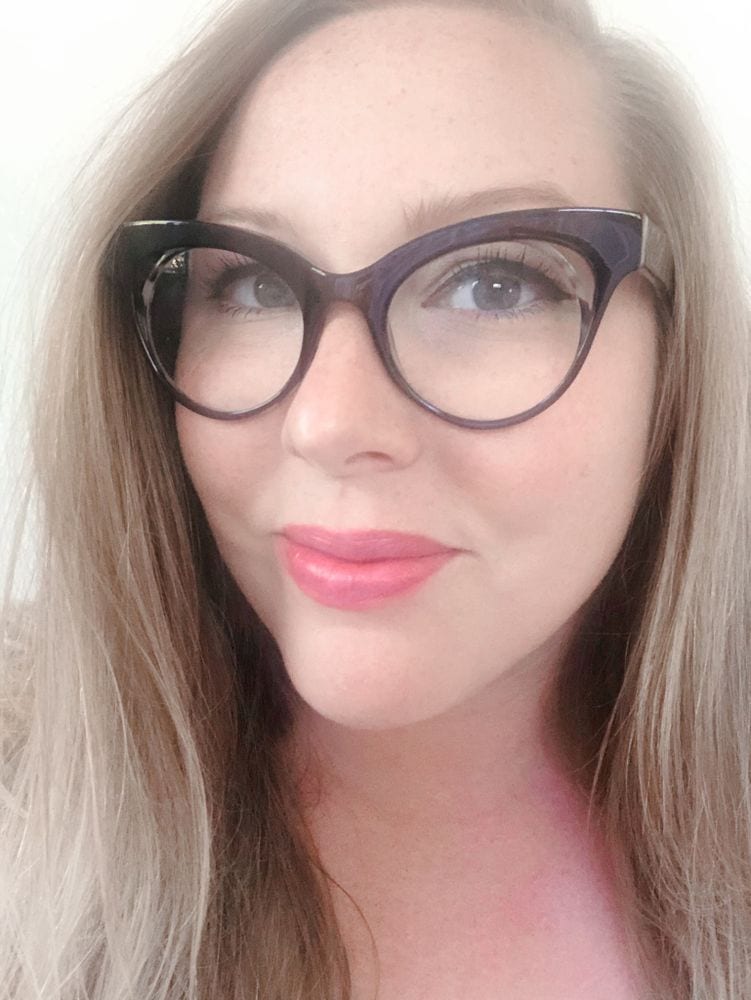 Cat eyes don't have to be vintage. They're super feminine and give us a little lift. Try finding a pair that follows your brow line, and tapers in right on your cheek bones. It will accentuate your natural features and look right at home on your face.
5. Don't be scared of contrast.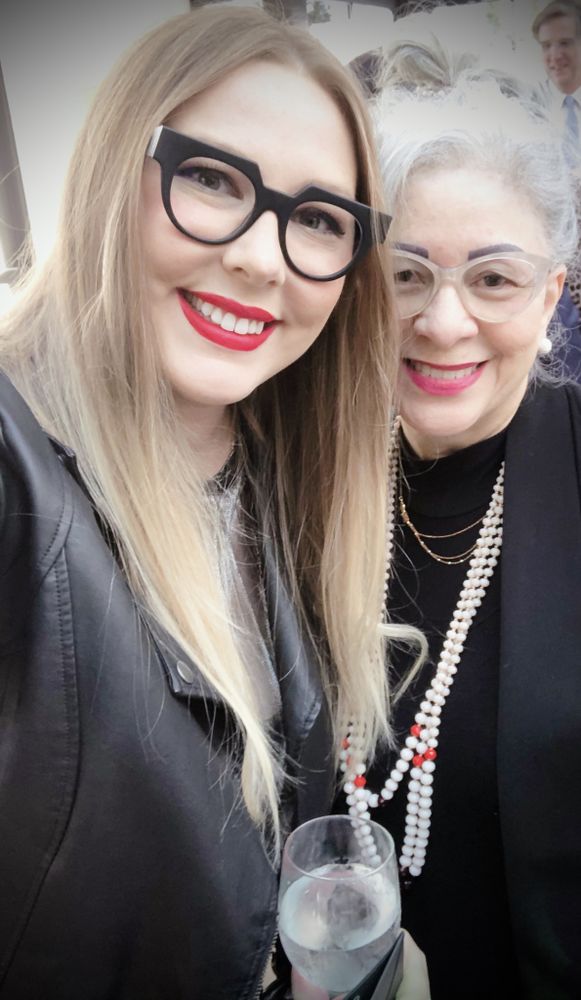 I am fair-skinned. I wear matte black glasses. Contrast doesn't always conflict, it can actually accentuate. When I wear these, I feel less need to wear eyeliner. They ARE my makeup.
6. Get funky with it!
Don't be afraid to express yourself. I mean, these glasses are on your FACE. They are the first thing people see when they look at you, so what do you want them to say?
7. Match your frames to your outfits when you can.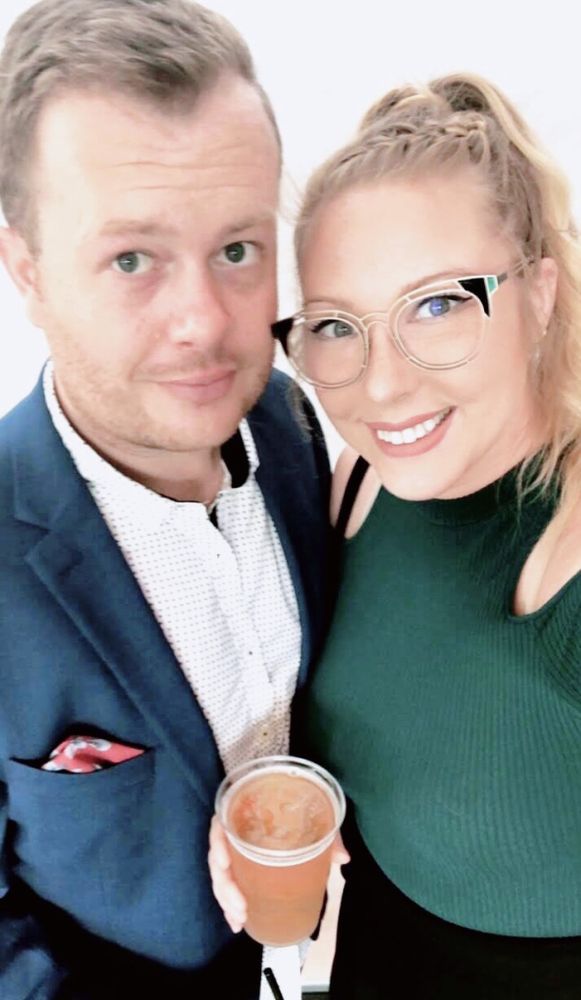 Little pops of color can make your outfit look really put-together with little effort. You don't have to be matchy-matchy, but it makes accessorizing with them fun, and is a great way to embrace your frames as fashion.
8. You can dress glasses up, too!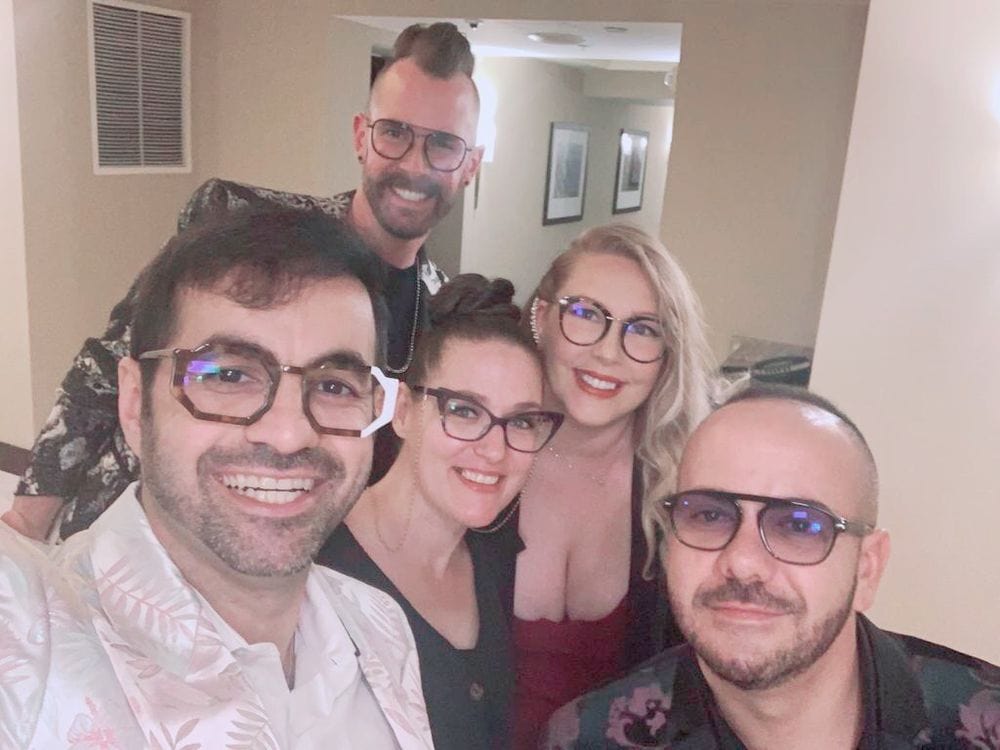 Take your outfit to the next level! When I dress up with glasses, I generally like to match them to my jewelry. And fellas, take note! With less accessories to choose from, frames can complete your look.
9. Don't be scared to play with tints.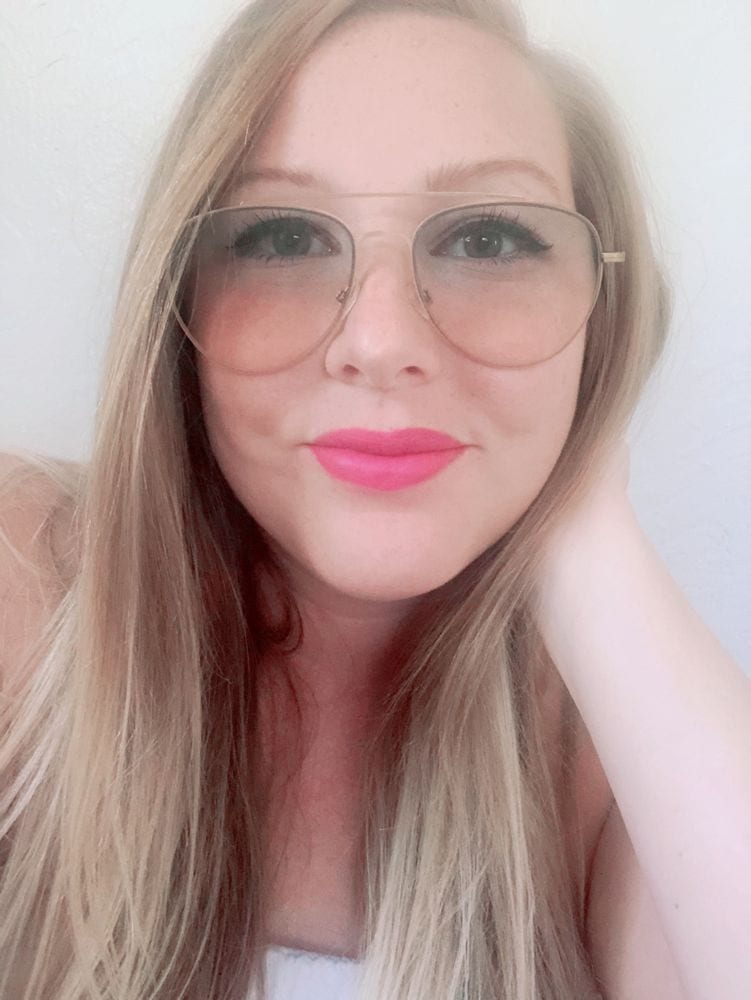 Lens tints can turn a simple, classic frame into a more personalized, fun necessory (get it? Because it's an accessory and they're necessary to see?). I recommend keeping your blue and purple tones on top, as they can sometimes accentuate undereye bags if the placement is wrong. A pinker tint looks great on your cheeks because it will add a little rosie tone. Eyeshadow and blush? Nah, I'll just throw on my denim to rose gradient lenses.
10. Embrace your quirkiness!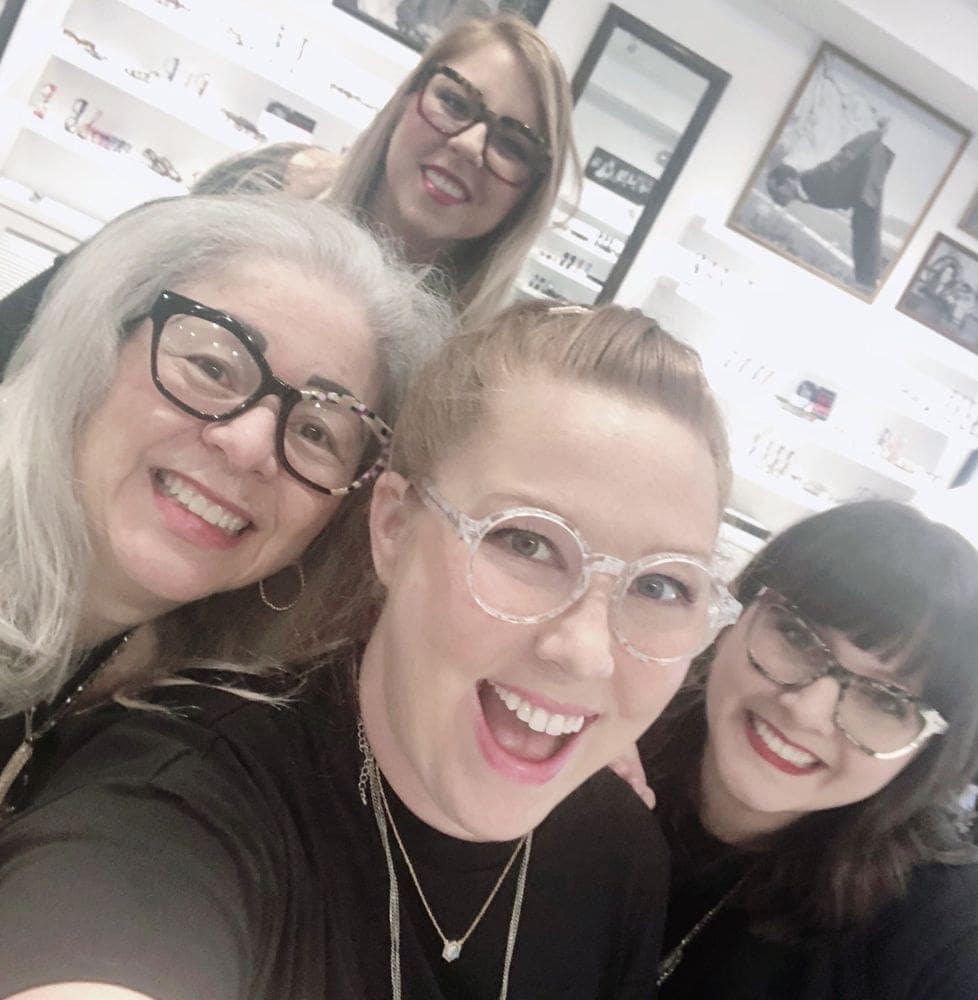 You're not like everyone else—your glasses shouldn't be either. Use them to brand yourself and establish a signature look. To find the most unique frames, visit any SEE location, or visit www.seeeyewear.com. All of the glasses featured here are limited edition, affordable, and personalized SEE eyewear.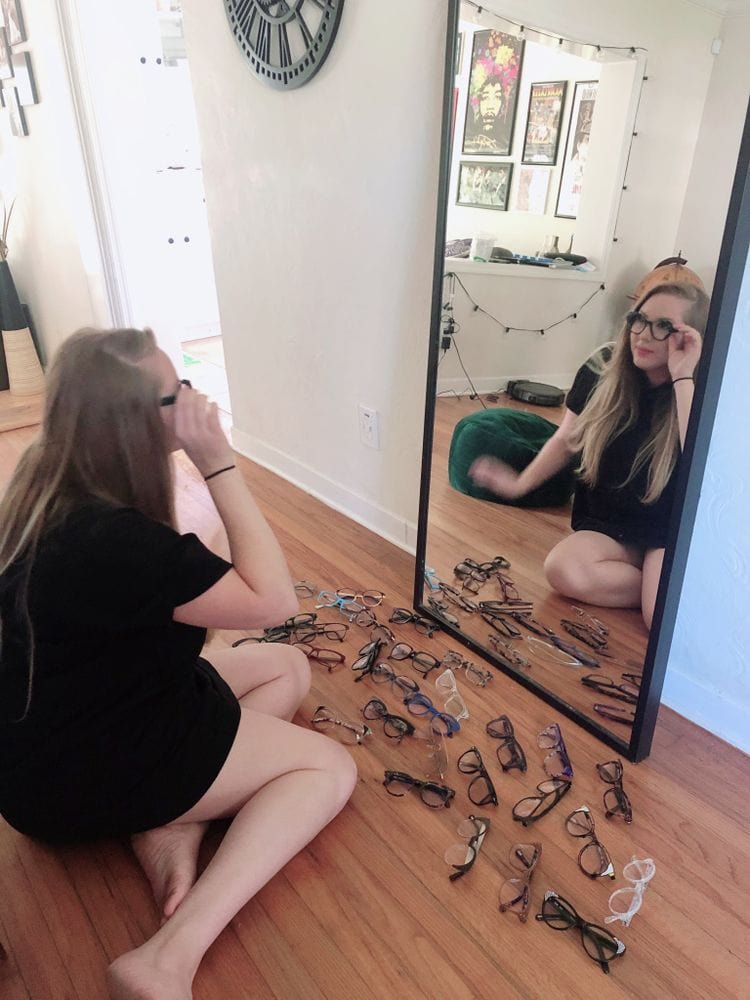 ---
---
Thank you so much for checking out my list on How To Accessorize with Glasses! For more non-food-related articles, check out some other personal stories: My Adoption Story, An Open Love Letter To My Son, and You Can Hate Being Pregnant But Love Being A Mom.