Looking for a refreshing way to enjoy your bourbon? This Maker's Mark Mint Julep is crisp, fresh, and delicious. There's something to be said about the classics. Mint Juleps are one of those staples that rely on simple ingredients that go a long way.
As an environmental scientist, I am always looking to support brands that make efforts to operate sustainably. Maker's Mark is my go-to bourbon because of its water- and energy-conserving measures, and eco-centric ethos.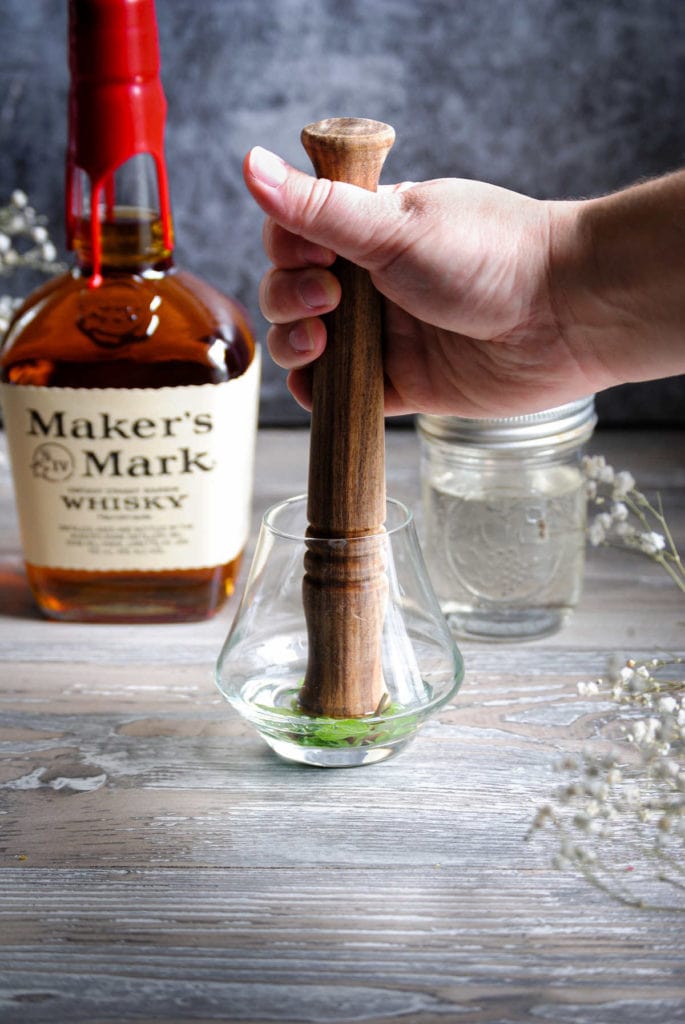 Maker's Mark Mint Julep Tips and Tricks
Use Fresh Spearmint
To get that fresh minty flavor, it's best to use fresh spearmint leaves to muddle into your simple syrup. You can opt for fresh peppermint leaves as well, just know that peppermint is a little bit stronger, so you may want to use a little less.
We are going for crisp and fresh, and peppermint can sometimes take you into that toothpaste-tasting zone.
Green tip: Growing your own herbs is a delicious way to reduce your environmental footprint. Homegrown herbs have zero associated food miles, no pesky plastic packaging, and are free of damaging fertilizers and chemicals. Plus, they are just so fresh and flavorful.
Choose Your Bourbon Wisely
I recommend Maker's Mark for this Mint Julep because of its smooth taste, swimming with notes of vanilla and oak. You can absolutely substitute another bourbon—choose your favorite!
The bourbon is the star here so you want to use a high quality one if possible.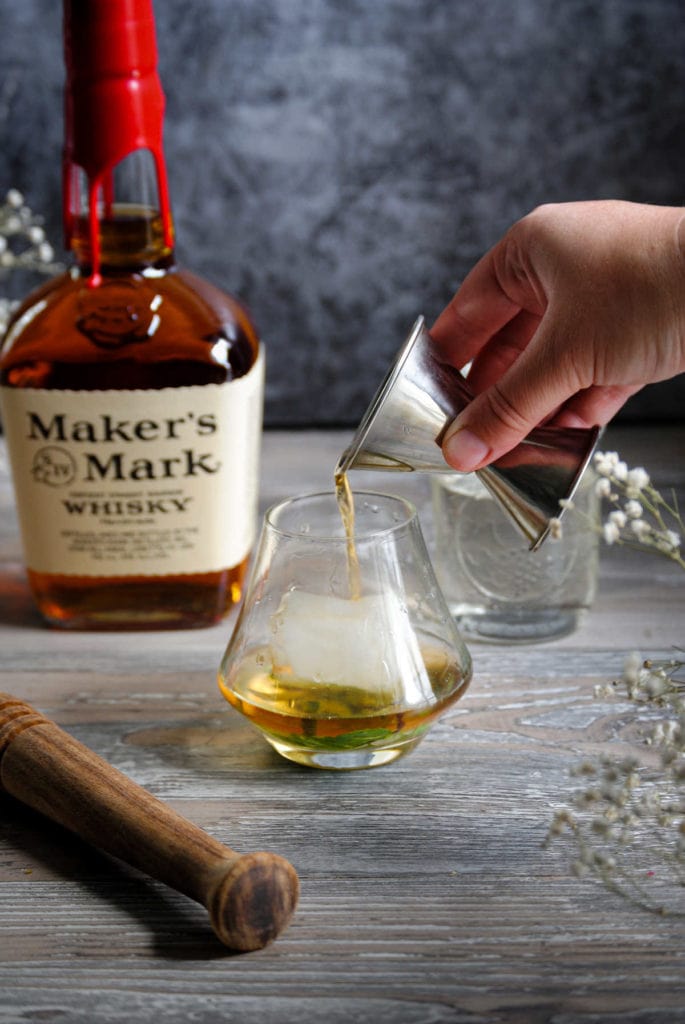 Making Your Own Simple Syrup
If you don't have simple syrup at home, you can make your own with sugar and water. You can use brown sugar, granulated sugar, or even coconut sugar.
This recipe works with all three! Brown sugar simple syrup will play up the vanilla notes in the Maker's Mark.
To make a simple syrup, just add equal parts sugar and water to a small pot over high heat and whisk until the sugar is dissolved. Next, transfer it to a heat-safe glass and allow it to cool before using it for your mint julep.
Green tip: Making your own sauces and syrups is a great way to avoid extra plastic packaging that eventually ends up in landfills or makes its way into the environment and becomes microplastics.
The Ice Matters
This Mint Julep is strong, so if you want to make it more mild, you may want to add some ice and allow it to melt a bit before enjoying.
But if you're anything like me and you love your bourbon straight, you'll be best off with whiskey ice (affiliate link). It melts slower, reducing the chance of your cocktail getting watered down.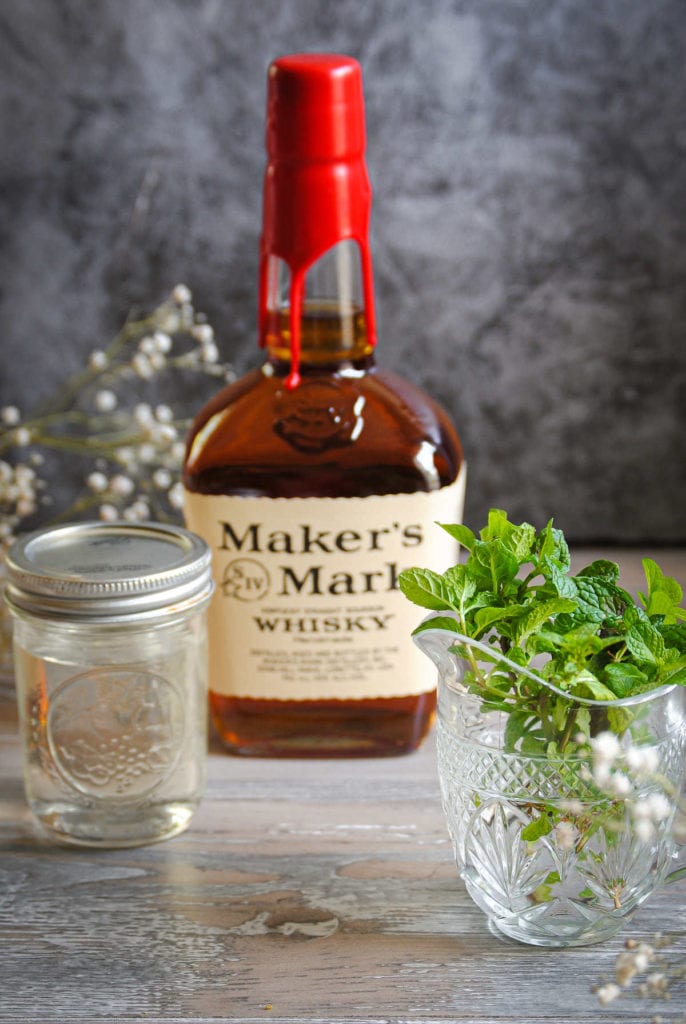 Why You Should Make this Cocktail
It's refreshing. That fresh mint inside the drink and used as a garnish gives this drink a refreshing finish.
It's classic. If you haven't tried a mint julep yet, it's the time!
It's simple. Just 3 simple, yet effective ingredients.
If you are loving this Maker's Mark Mint Julep and need more cocktail inspiration, check out this list of 10+ Mixology Cocktails to Try at Home.