Looking for some One-Pot Vegetarian Meals to make your life easier on Meatless Monday? These recipes are not only delicious but only require one pot to prepare, making clean-up a breeze!
As a busy mom and environmental scientist, One-Pot Vegetarian Meals are my absolute favorite! Less clean-up means we save both on time and water. Win, win!
Plus, with meatless dinner options, we are lowering our environmental footprint by consuming less high-impact foods like meat.
And with a variety of delicious recipe options to choose from, having just one pot to cook in certainly does not have to limit you! Here you will find my favorite one-pot vegetarian meals, plus the full recipe for my Gourmet Mushroom Risotto that is ALWAYS a good idea.
Green tip: Speaking of cleanup, if you have a dishwasher-use it! Comparing dishwashing to handwashing, using an efficient dishwasher uses 1/6th the amount of water to get your dishes clean!
One-Pot Meals
---
---
1. Vegetarian Broccoli Cheddar Soup
Creamy, cheesy, hearty, and healthful- this vegetarian broccoli cheddar soup will warm you up from the inside out.
---
---
2. One-Pot Hummus Pasta
This One-Pot Hummus Pasta uses creamy hummus, fresh-squeezed lemon, and herbaceous basil for a flavorful dish with minimal ingredients and in 30 minutes!
---
---
3. Gourmet Truffle Mushroom Risotto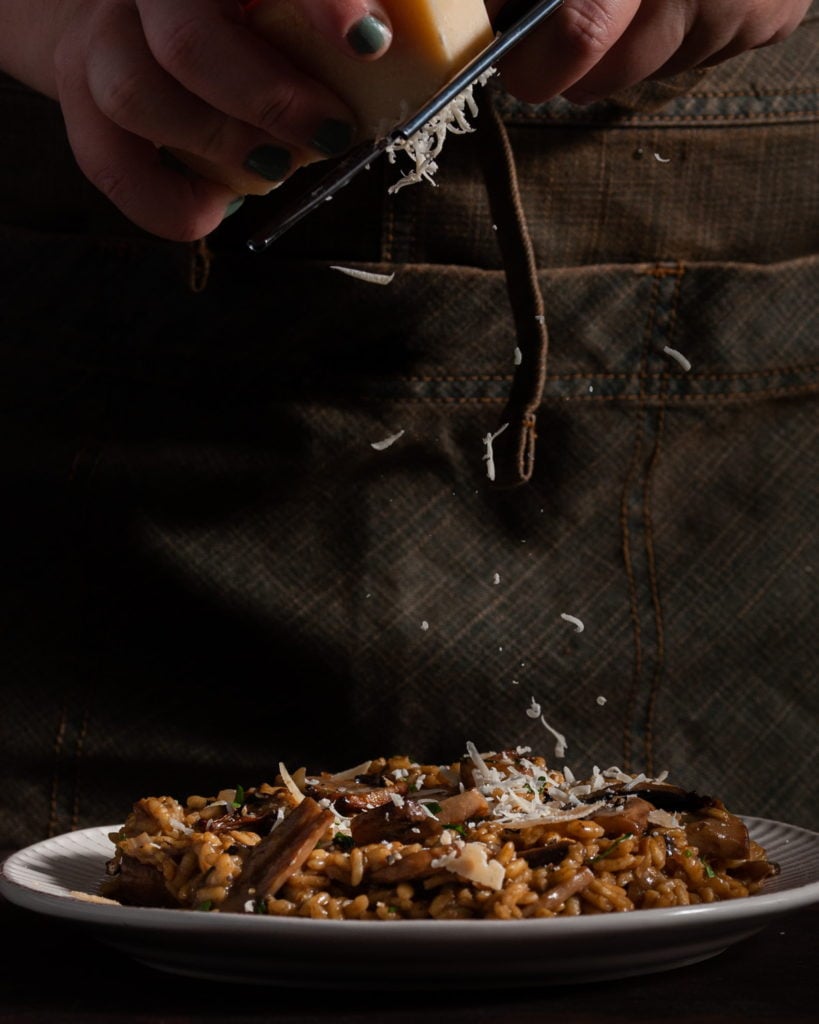 This Truffle Mushroom Risotto can only be described as gourmet with its intense umami flavor from dried porcini mushrooms and decadent truffle oil finish.
---
---
4. Wholesome Vegan Chili with Lentils
The epitome of heartiness and warmth, this Wholesome Vegan Chili with Lentils is comfort food at its finest. Its subtle spice and meaty texture will keep you satisfied for hours!
---
---
5. Hearty Mushroom Stew with Potatoes
Who says hearty has to mean heavy? This Mushroom Stew is hearty and filling, but not too heavy. It's meatless, earthy, and absolutely bursting with flavor!
---
---
6. One-Pot Vegan Pasta with Tomato Sauce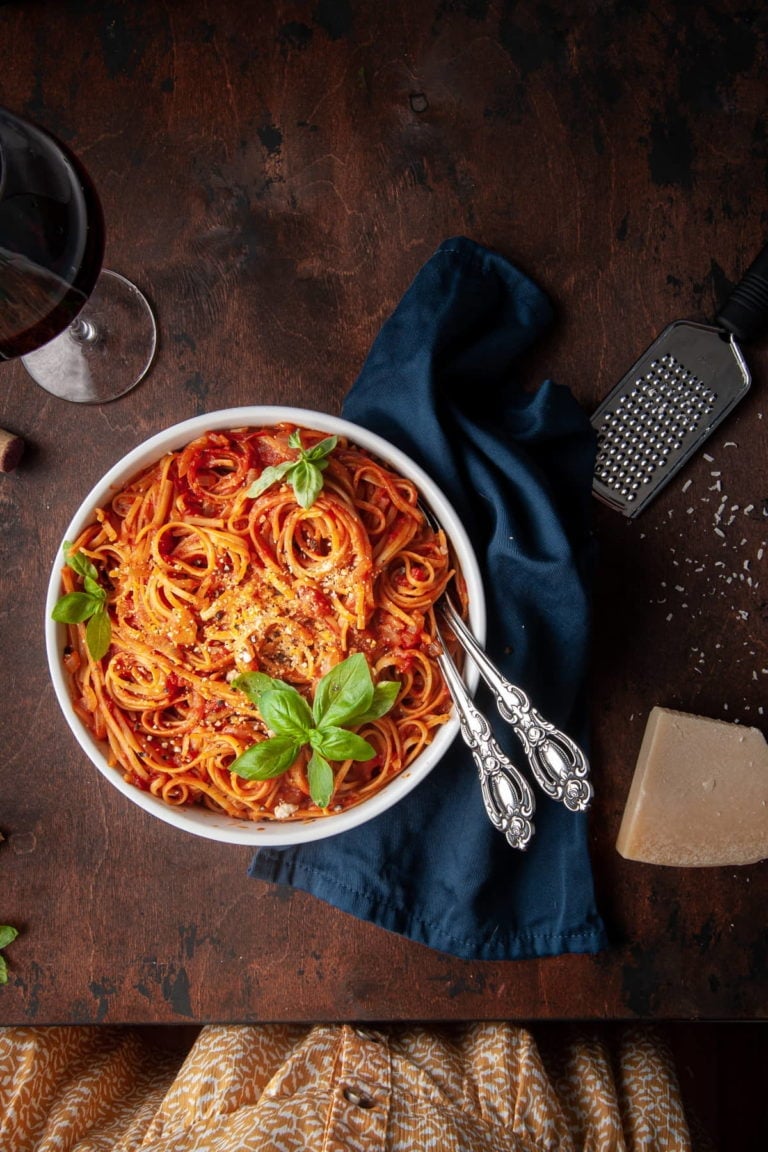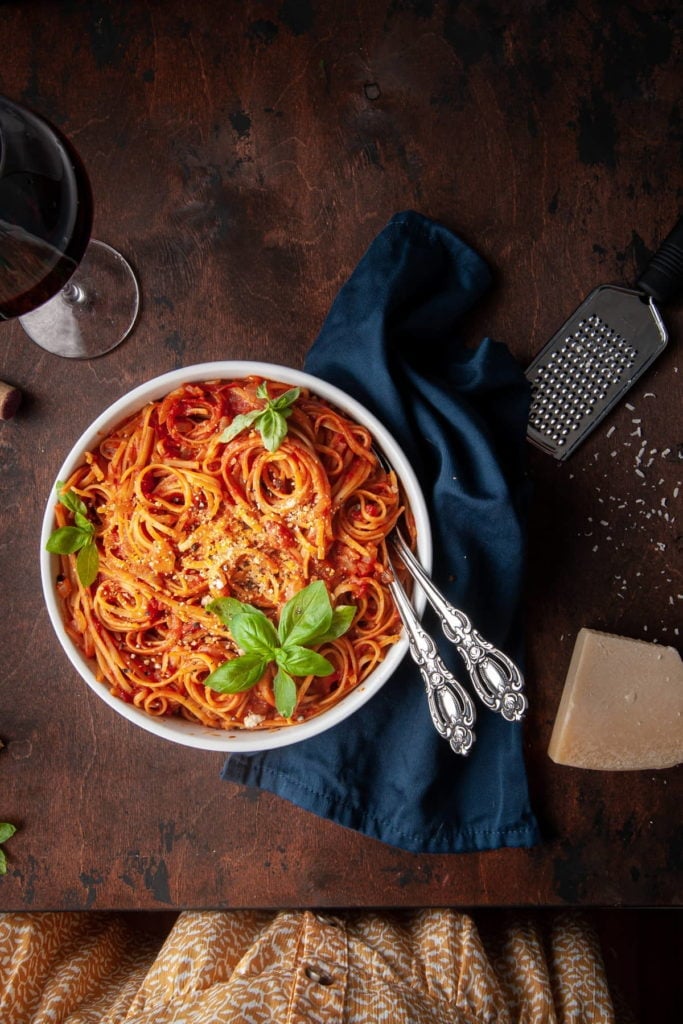 This incredibly simple, outrageously delicious, and fast-as-lightning One-Pot Vegan Pasta will be your new go-to meal to feed the family.
---
---
7. Next-Level Spicy Shakshuka
This Spicy Feta Shakshuka is a flavor-packed dish comprised of eggs poached in a tomato sauce, loaded with a blend of spices, and topped with creamy Feta cheese.
---
---
8. Vegan Couscous Salad
This Vegan Couscous Salad is fresh, flavorful, and healthful—the perfect midday pick-me-up or side dish!
---
---
9. One-Pot Pasta with Pumpkin Sauce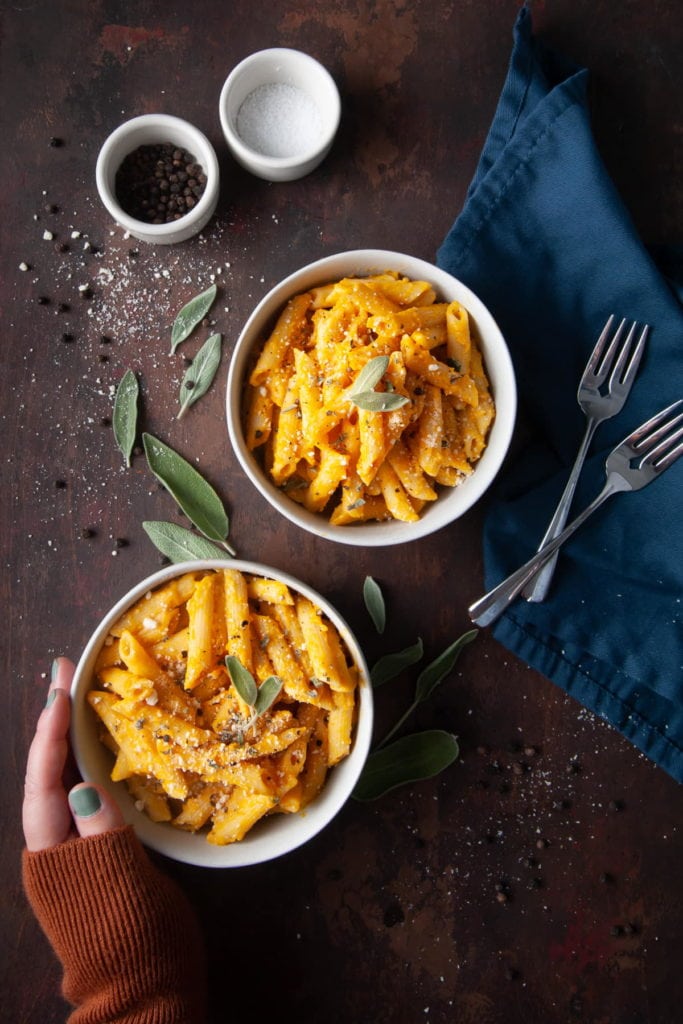 This Pasta with Pumpkin Sauce is quick and easy to make, easy to clean up, and will feed the whole family! It's hearty, flavorful, and cozy.
---
---
10. Vegan Orzo Soup with Seasonal Veggies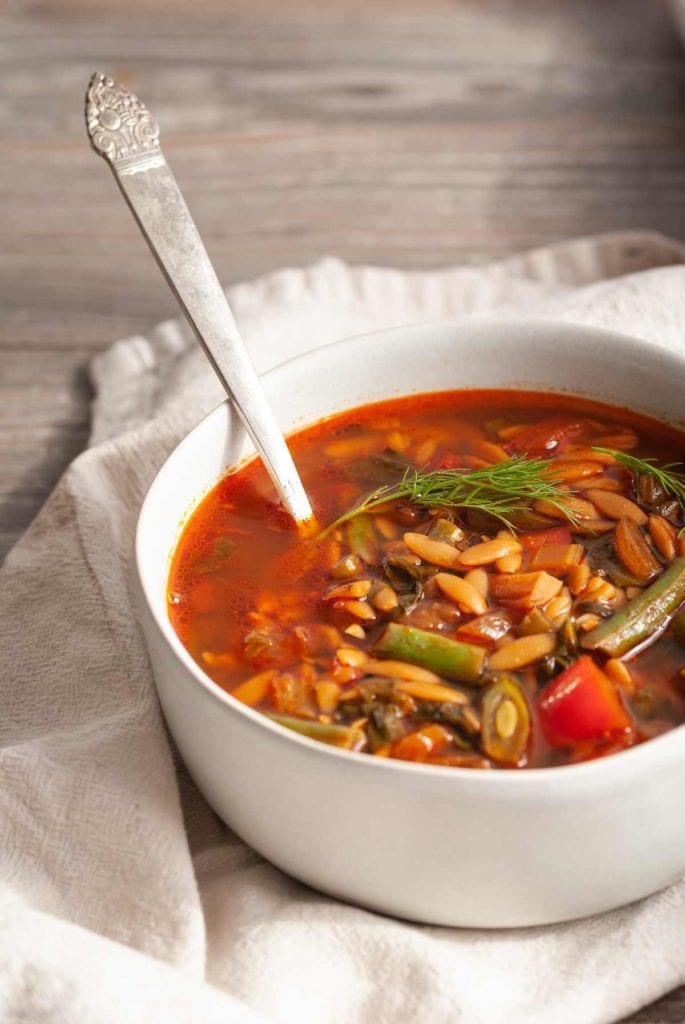 This Vegan Orzo Soup incorporates seasonal veggies into a flavorful, hearty broth that all comes together in less than an hour and in just one pot.
---
---
Enjoy this list of 10+ One-Pot Vegetarian Meals to make this Meatless Monday or any day! And if you're not sure where to start, try this Truffle Mushroom Risotto that is sure to tickle your taste buds! It can only be described as gourmet with its intense umami flavor from dried porcini mushrooms and decadent truffle oil finish.