Can't decide between Oreos, chocolate, or cinnamon rolls for dessert? Why choose when you can have the best of all three in these Chocolate Oreo Cinnamon Rolls.
This dessert fusion consists of doughy rolls stuffed with crushed oreos and chocolate fudge sauce dripping with homemade cream cheese glaze. Like a cinnamon roll, but swapping the cinnamon sugar filling for fudgy Oreo filling.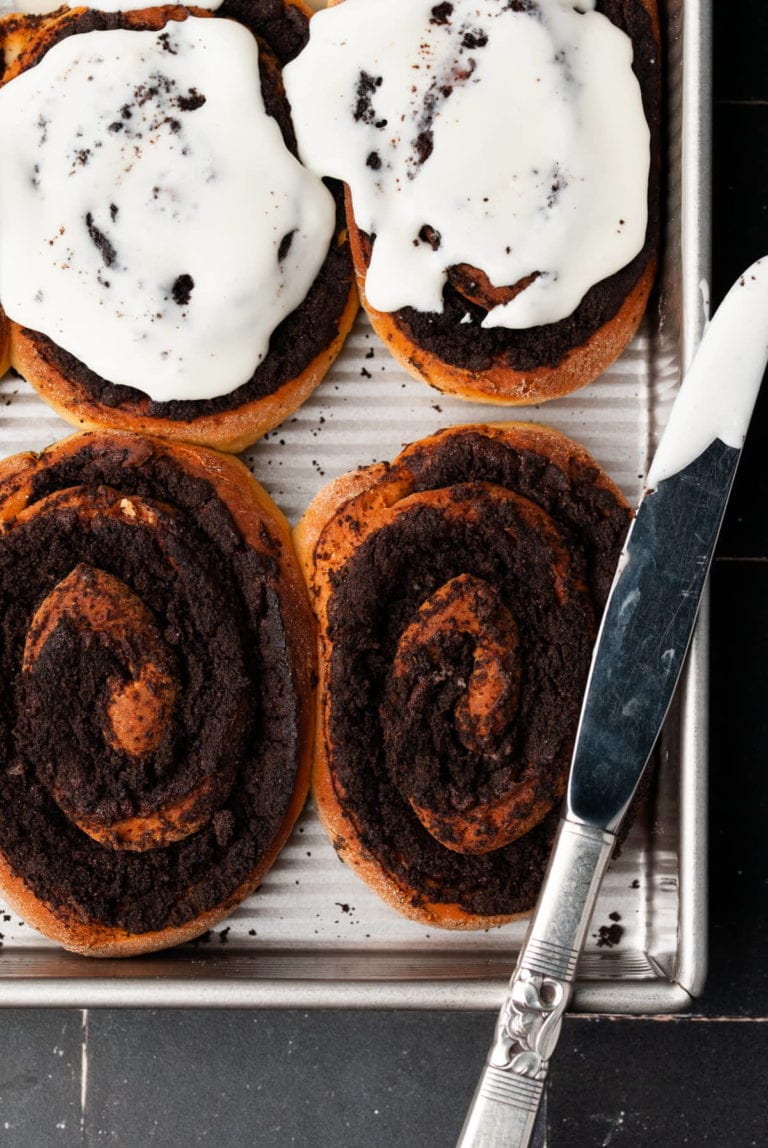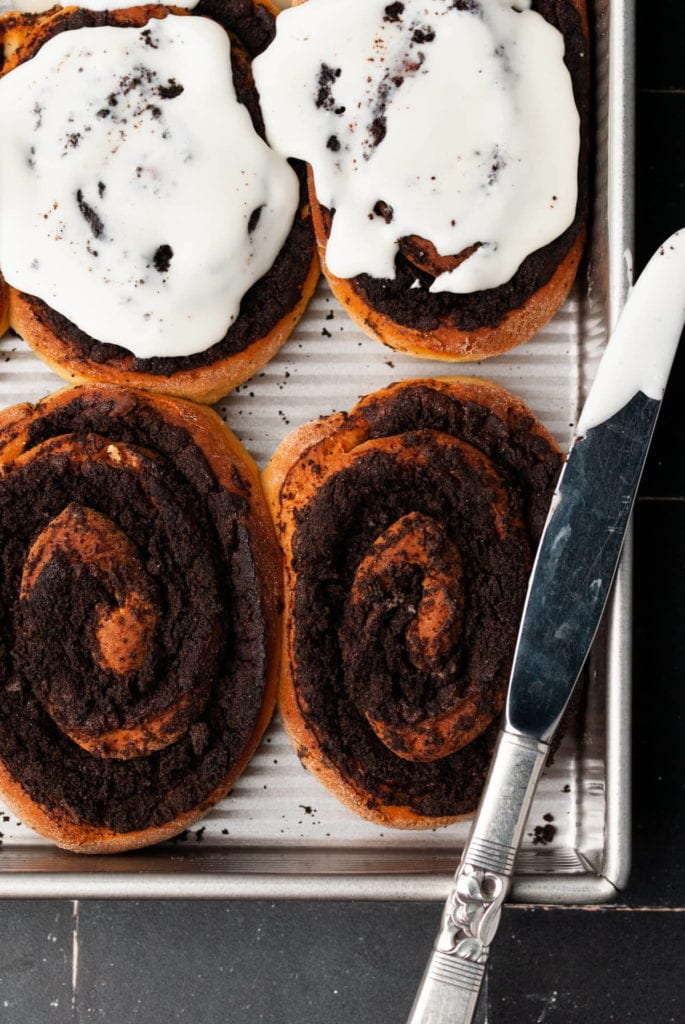 Ingredients
---
---
Oreo Cinnamon Roll Dough
Here's everything you need:
Warm water. It doesn't have to be piping hot, warm from the tap will do! This will help to jumpstart the activation of your yeast.
Brown sugar. The sugar also helps the yeast activate by "feeding" it.
Instant yeast. This will give you more fluffiness than active-dry yeast in a shorter amount of time.
All-purpose flour. For the base of your dough.
Granulated sugar. For some sweetness.
Salt. To amp up the flavor of your dough.
Unsalted butter. Melted, for moisture.
Milk. For more moisture.
Egg. To act as a binder and help with leavening.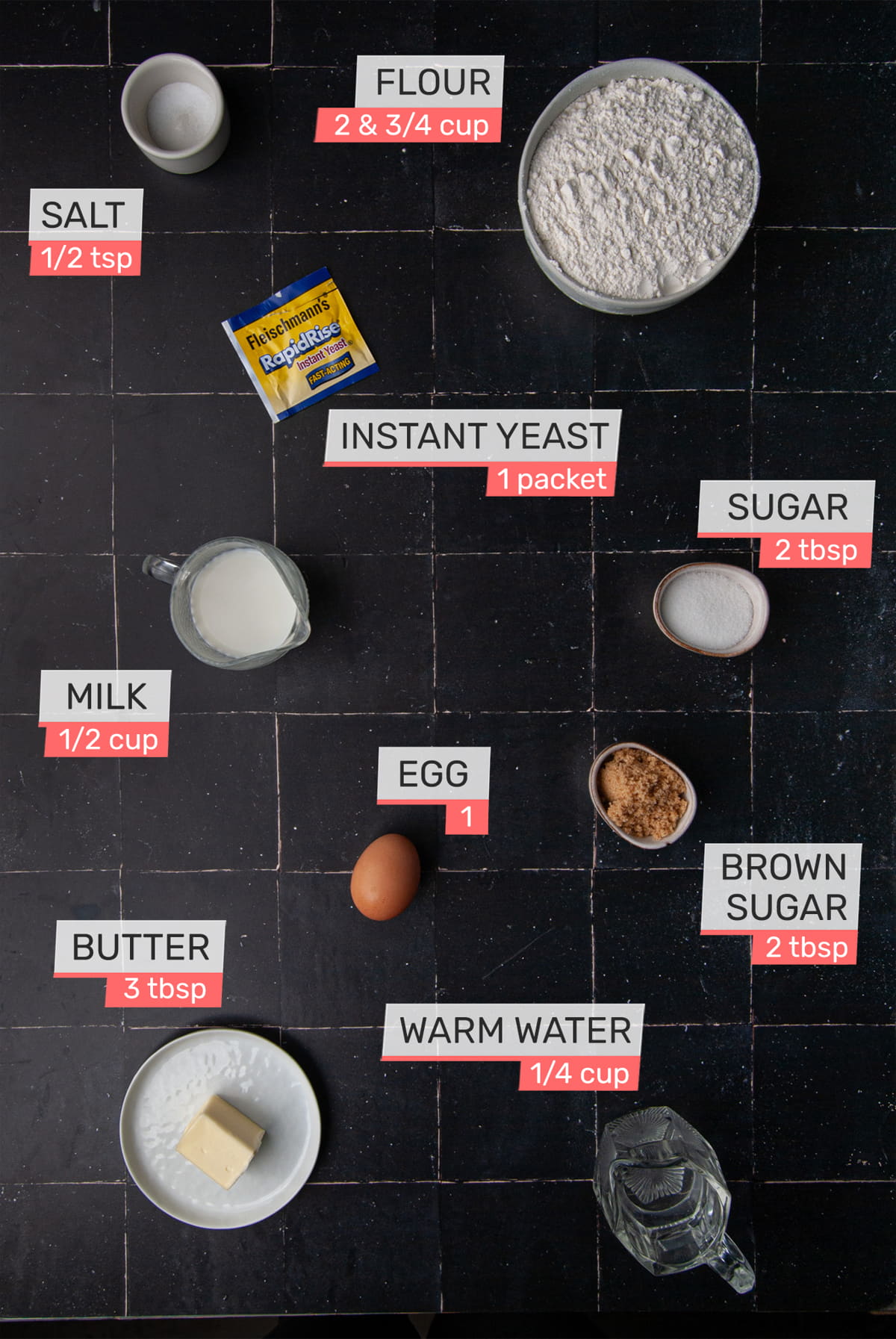 Oreo Cinnamon Roll Chocolate and Oreo Filling
Here's everything you need:
Milk. For moisture.
Butter. For flavor and thickening.
Dark chocolate Chips. For a fudgy filling.
Cocoa Powder. For a little extra chocolate flavor and some extra thickening.
Oreos. The star of these rolls.
Salt (optional). To amp up flavor.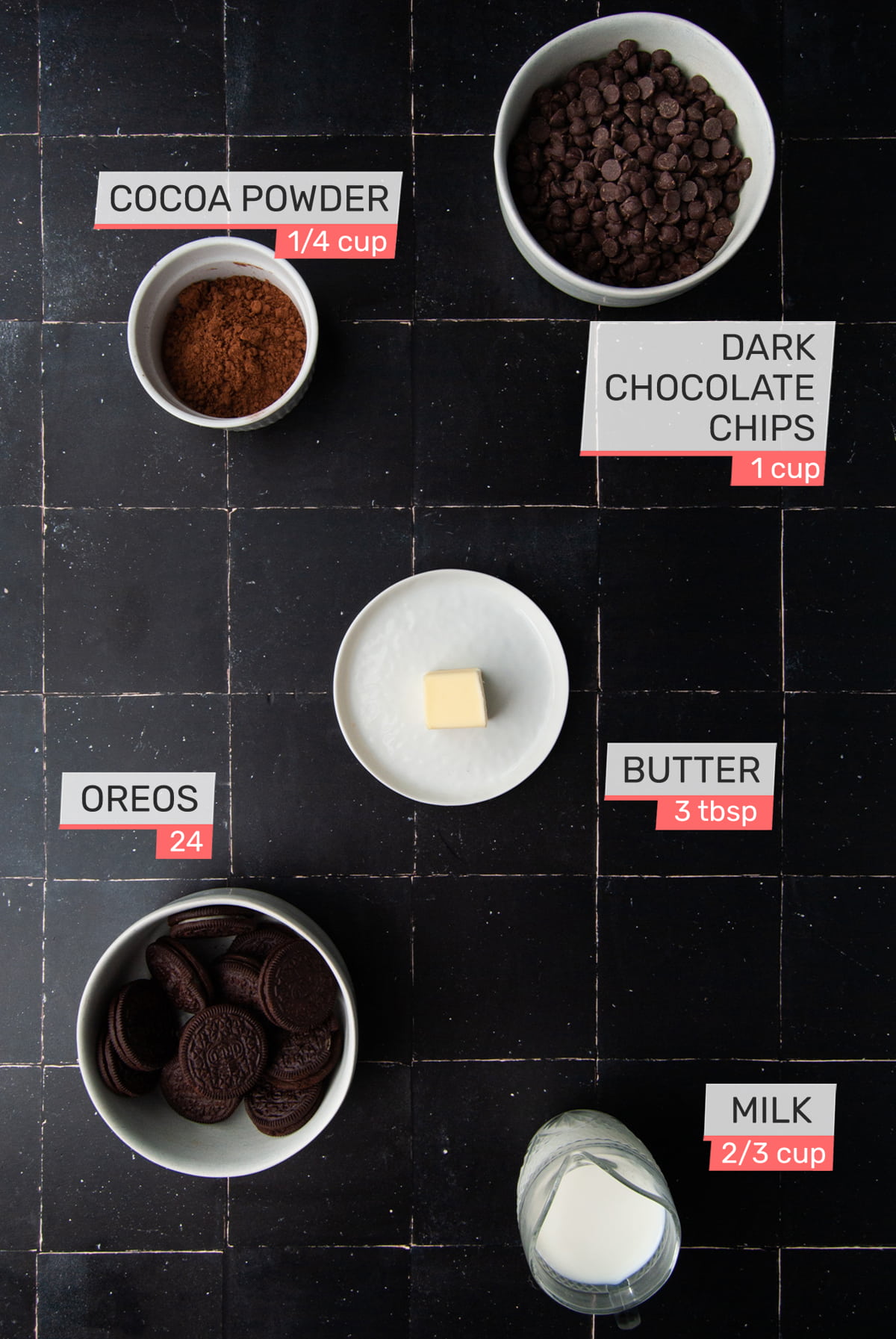 Oreo Cinnamon Roll Cream Cheese Glaze
Here's everything you need:
Cream cheese. Block preferred. You can use low fat with similar results.
Powdered sugar. For sweetness and texture.
Milk. To loosen to desired consistency.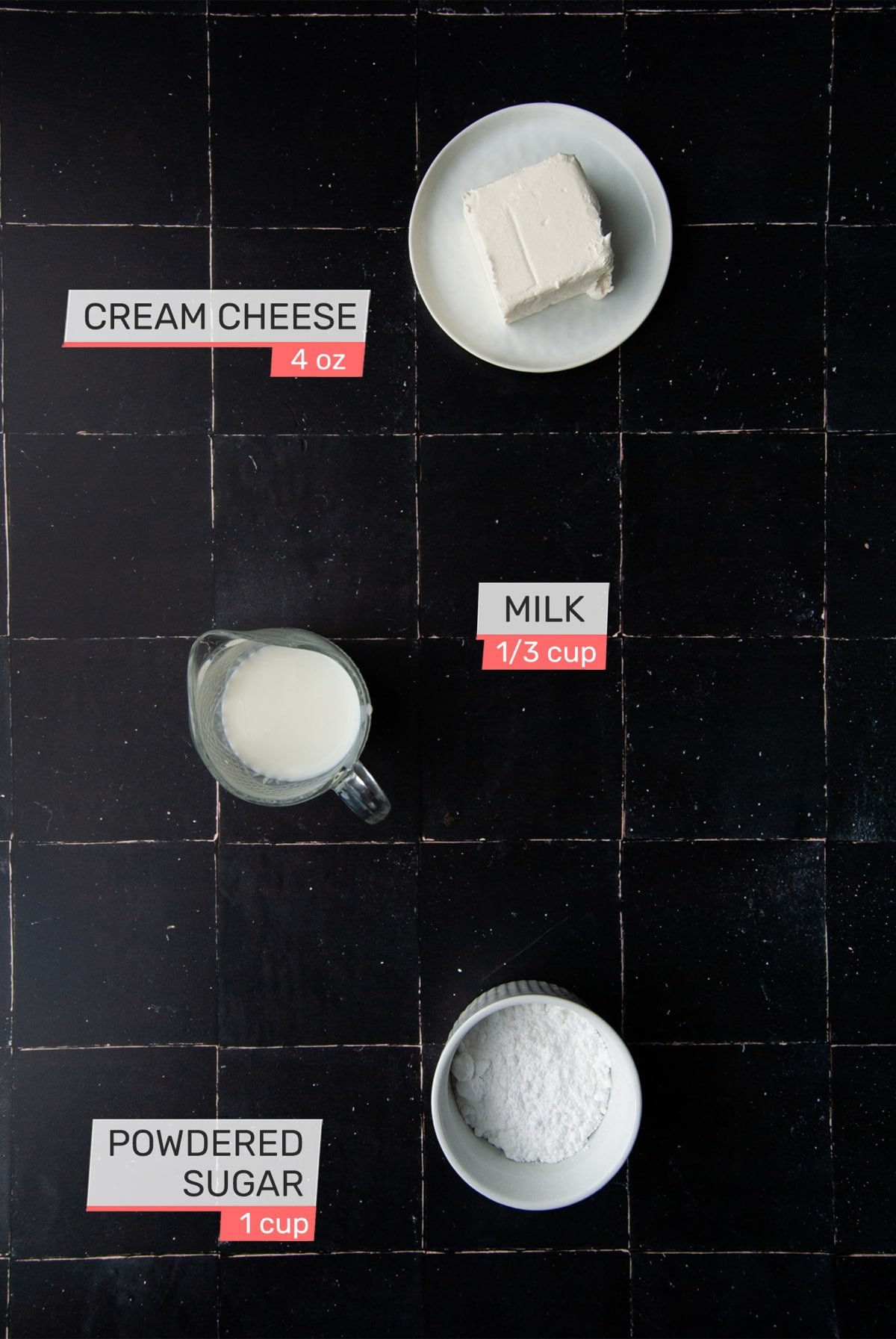 Tips and Tricks
---
---
Start with Your Yeast
The first step to getting fluffy cinnamon roll dough is activating your yeast. This is as easy as mixing it with warm water and sugar and covering it with a clean kitchen towel.
After about 5 minutes, you will see bubbles or foam on the surface of the mixture, which will indicate to you that your yeast is activated.
Set the yeast mixture aside to activate while you mix the rest of your ingredients.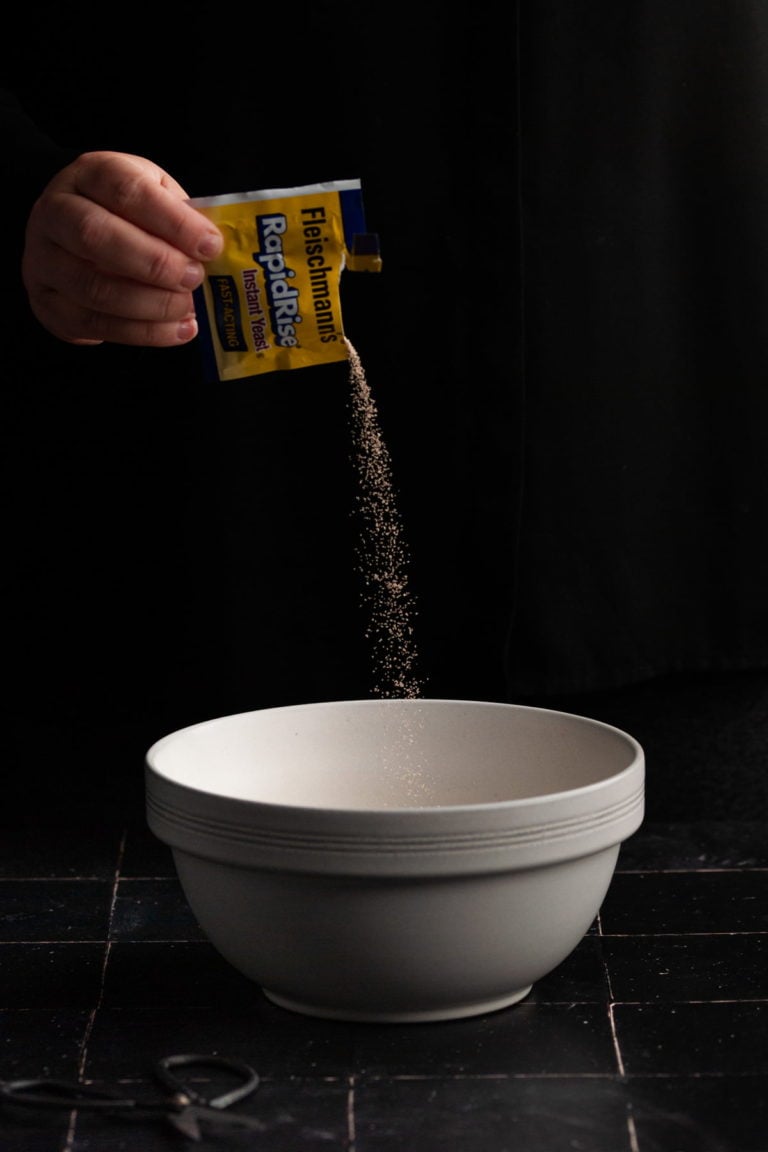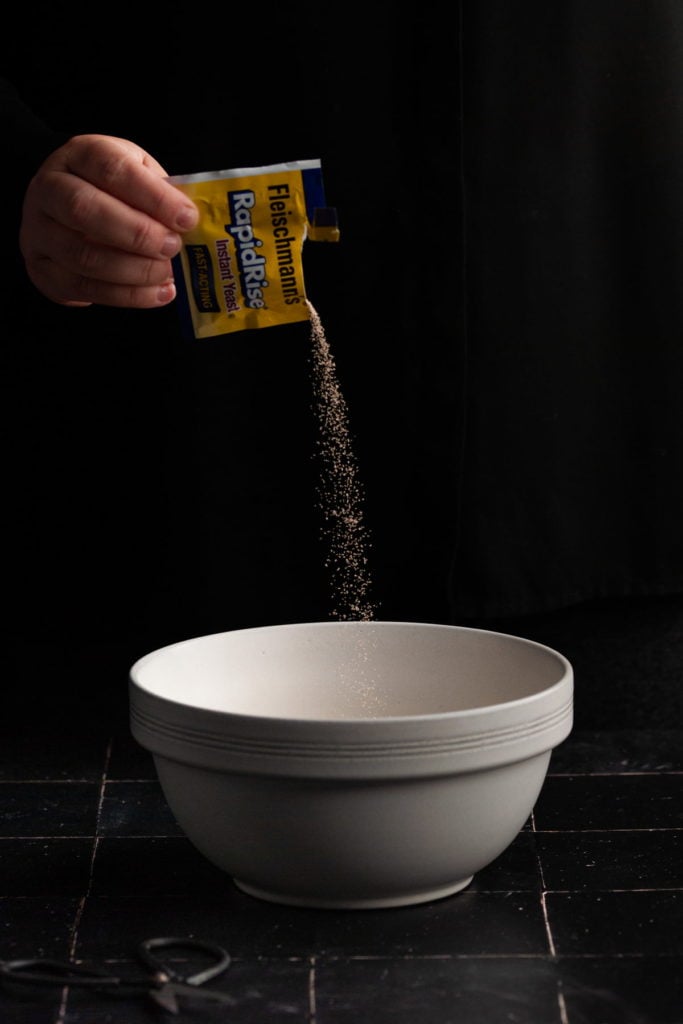 Use a Separate Bowl
While your yeast is activating, use a second, larger mixing bowl to combine the rest of your ingredients.
Melt your butter first and then allow it to cool for a couple of minutes before adding it to your dough mixture. Adding the melted butter to the rest of the ingredients while it's too hot may scramble your egg or curdle your milk.
You can melt the butter in the microwave starting with 20 seconds, stirring, and then heating in ten-second intervals, stirring in between until completely melted. Or, you can melt it in a small pot on the stove over low heat.
Add the flour, granulated sugar, salt, melted butter, milk, and egg to the larger bowl. Mix to combine.
Then, add the activated yeast mixture and whisk. At this point, you'll have a very sticky dough. We will add a little more flour while we were kneading that will get your dough where it needs to be!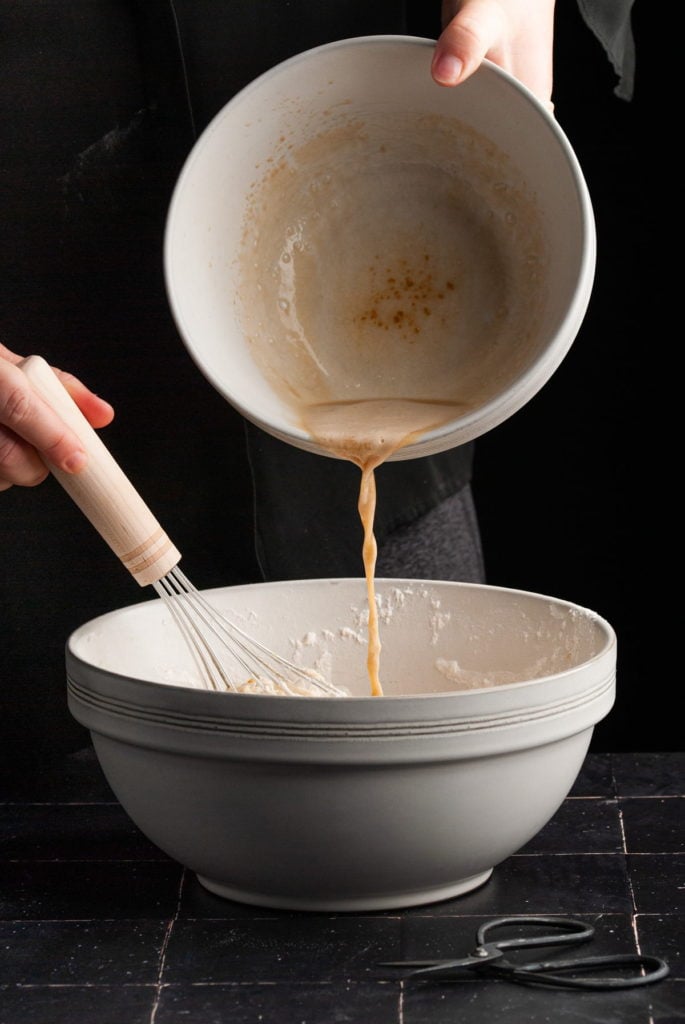 Time to Knead
Next, generously flour a clean, flat surface, and add more flour to your hands to avoid too much dough sticking to them when you knead. I like to use a large cutting board for easier clean-up.
The dough should be kneaded for about 3 minutes. I know 3 minutes doesn't sound like a lot, but kneading is a workout! Make sure you time yourself or watch the clock to get all 3 minutes in.
As you are kneading, you may find that your surface needs more flour. Continue to add flour at your discretion, to avoid the dough sticking to you or the surface.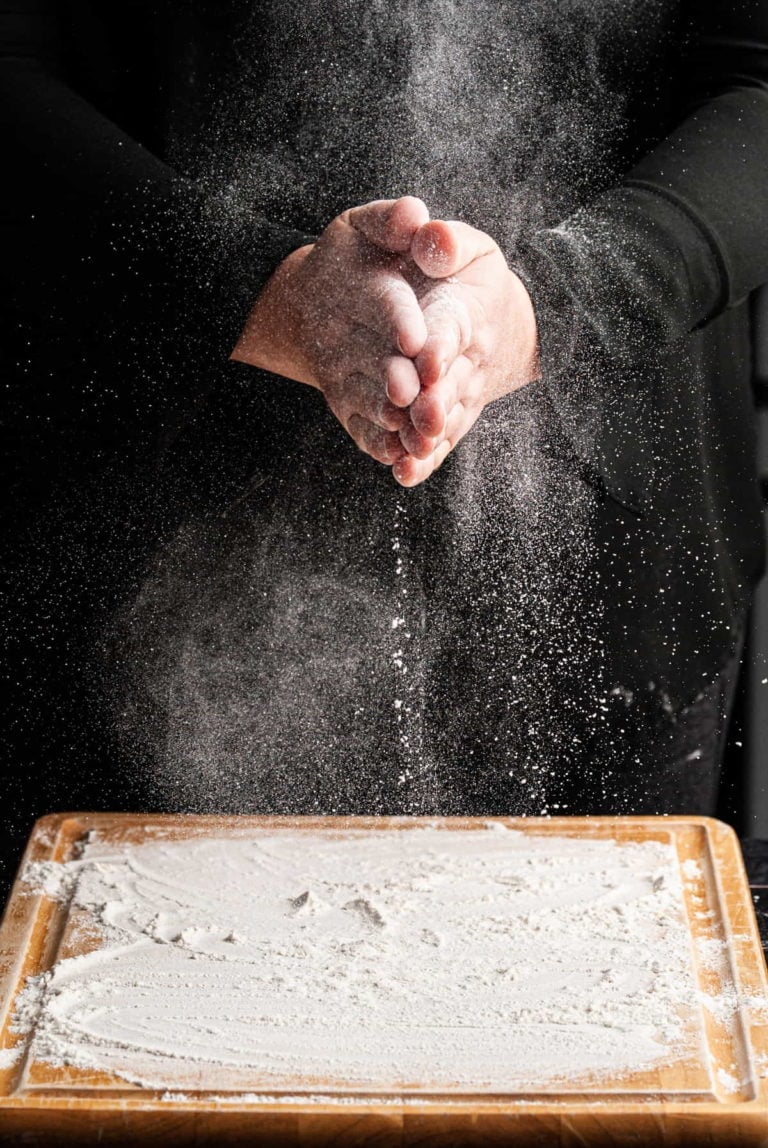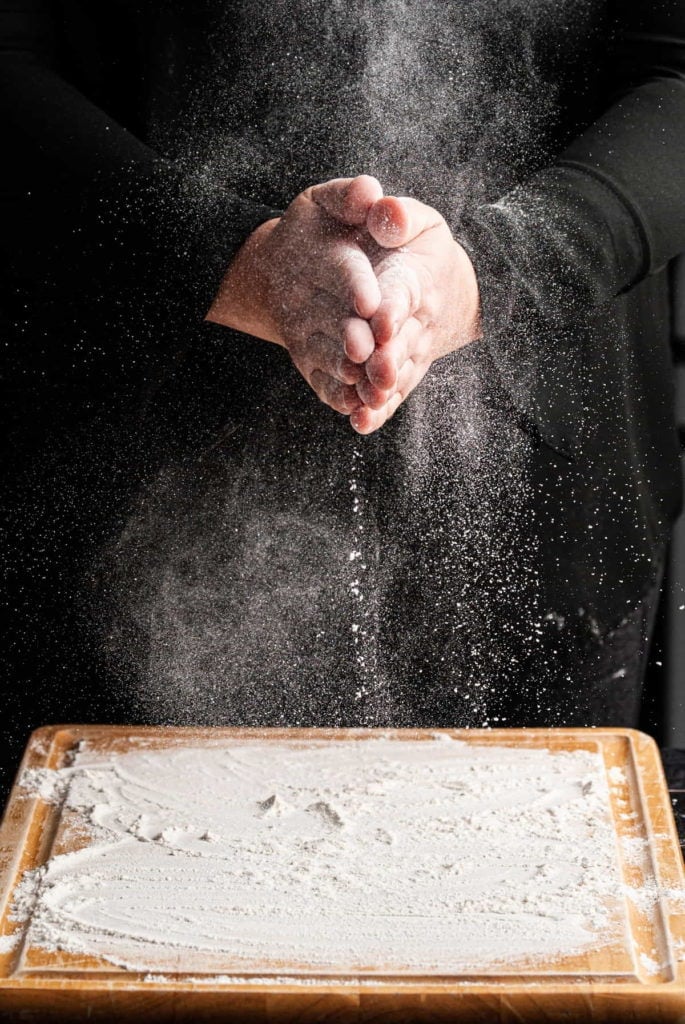 Allow the Dough to Rise
Now, it's time to place your kneaded dough back into the bowl and cover it again with a clean kitchen towel.
With instant yeast, you'll get nice, fluffy rolls rather quickly! You will allow the dough to rise even more later, once the Oreo cinnamon rolls are formed, but for now, just let them rise while you are making the filling.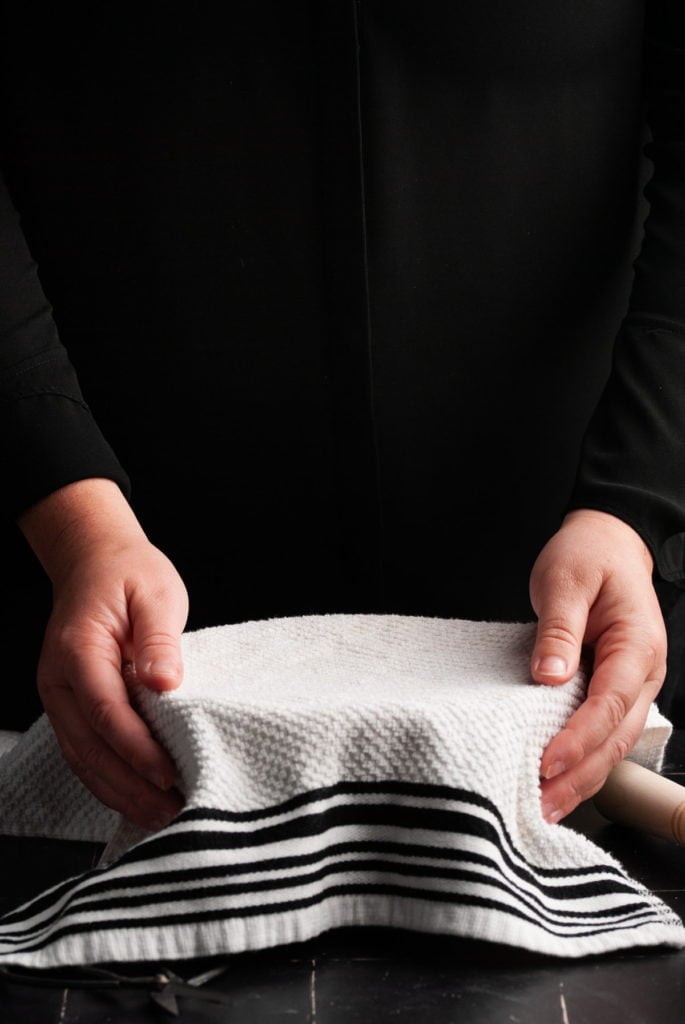 Meanwhile, Make Your Filling
Add the milk, butter, chocolate chips, and cocoa powder to a large, microwave-safe bowl. Heat on high power in the microwave for about 2 minutes. Whisk until smooth, ensuring all of the chocolate chips are melted.
If you'd like, you can add a pinch of sea salt to the filling to amp up the flavor.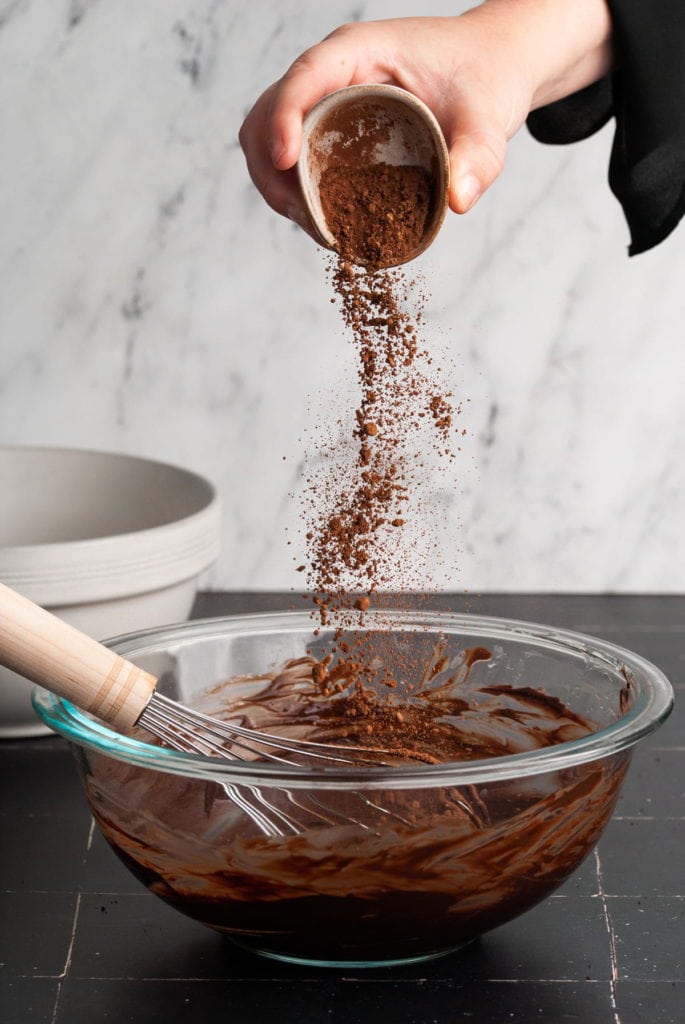 Crush Your Oreos
It's easiest to use a food processor to crush your Oreos. We want to transform them into fine dust to bake inside your cinnamon rolls.
If you don't have a food processor, your next best bet is to add your Oreos to a large storage bag and use a rolling pin to crush them.
Green tip: Reduce your plastic waste by using these Reusable Storage Bags!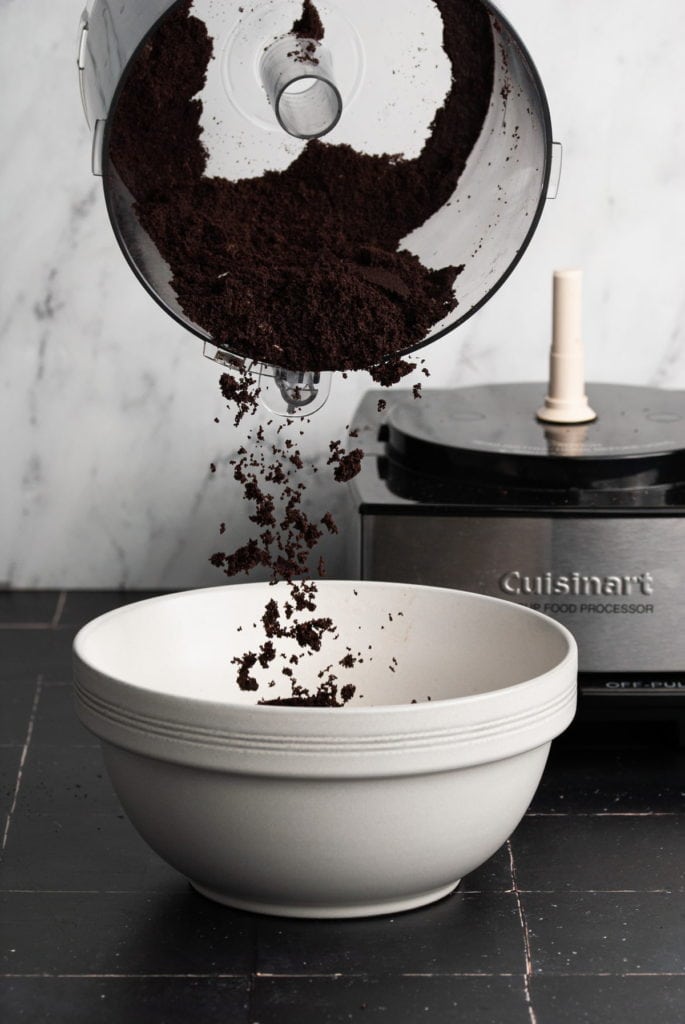 Roll Out Your Dough
Once your filling is prepped and your dough has had time to rise, add more flour to your surface. Turn the dough out onto your floured surface and add some flour to your rolling pin.
Use your rolling pin to roll out your dough into a rectangle, roughly 9″ by 12″. While it doesn't have to be perfect, it's best to keep the dough as even in thickness as possible for the best results.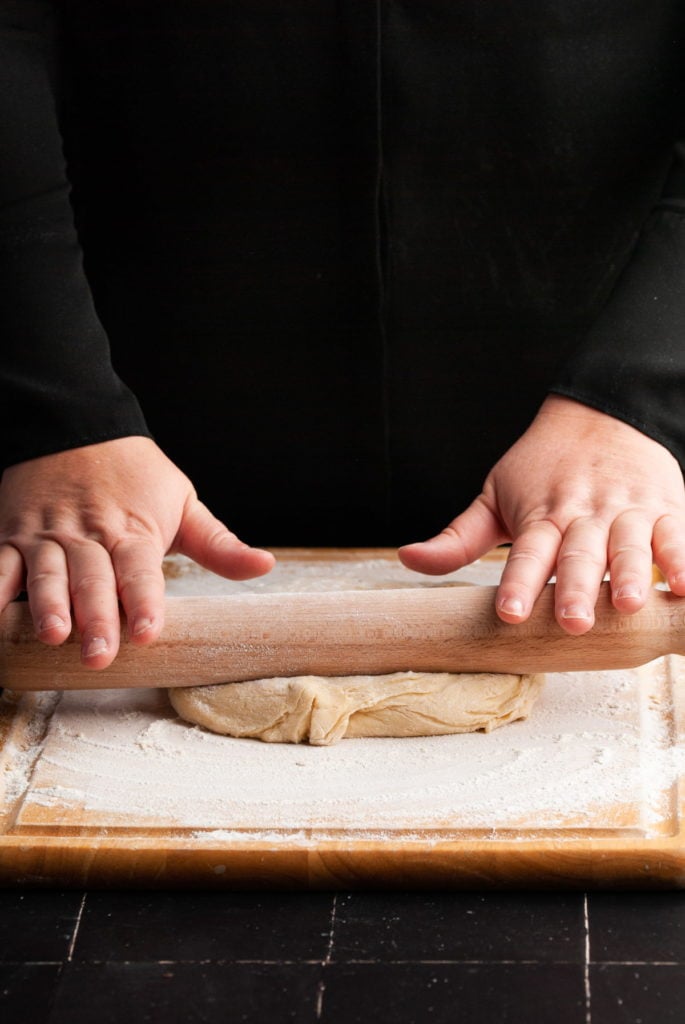 Add Your Filling
Once your dough is rolled out flat, pour the filling on and use a spatula to spread it out into an even layer, leaving about 1/2-inch margin on all sides.
Then, sprinkle your crushed Oreo on top, again in an even layer.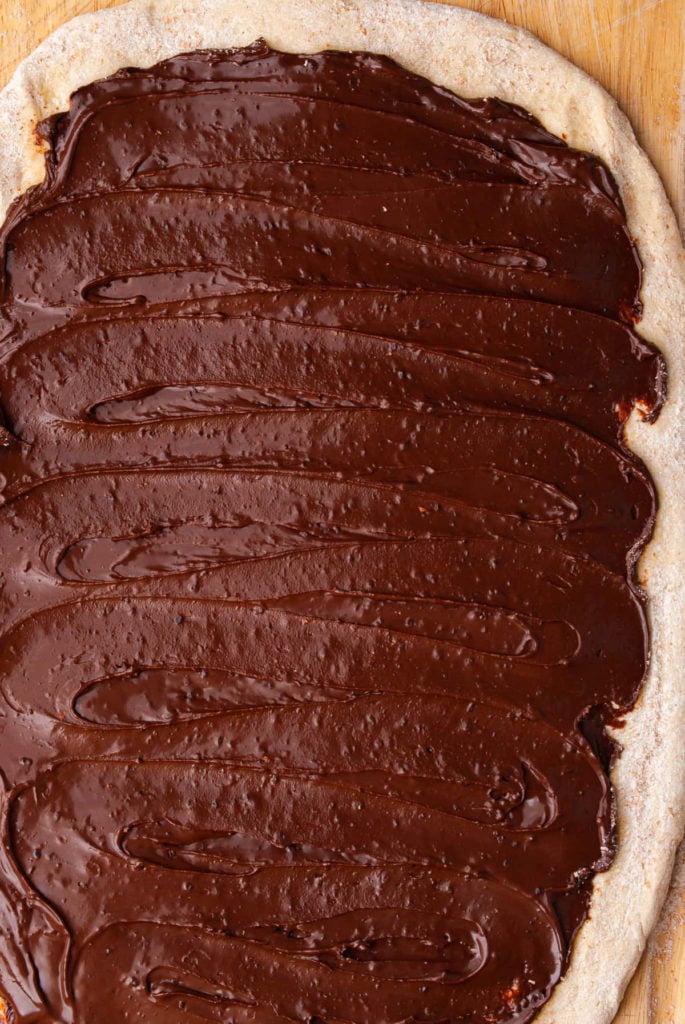 Roll it Up!
Stand behind your dough, with the short side of the rectangle closest to you. Then, carefully roll the dough away from you, as tight as you can, until you are left with a large cylinder, about 12″ long.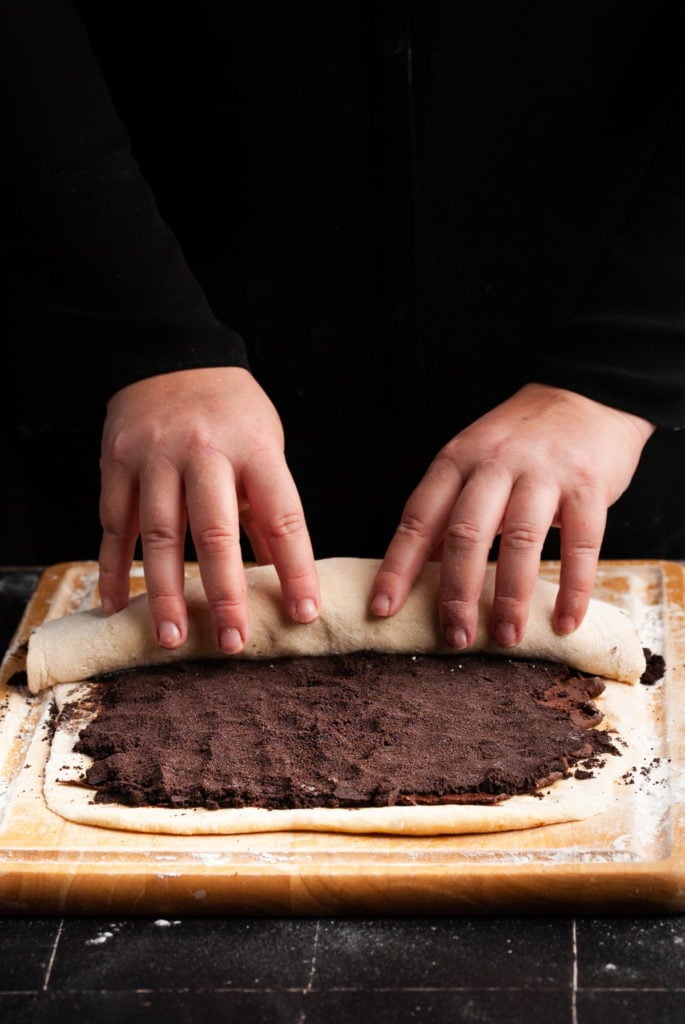 Slice 'Em
Then use a bench scraper or sharp knife to slice your dough cylinder into 6 even pieces. This can be achieved by slicing roughly every 2 inches.
You are now left with 6 individual Oreo Cinnamon Rolls!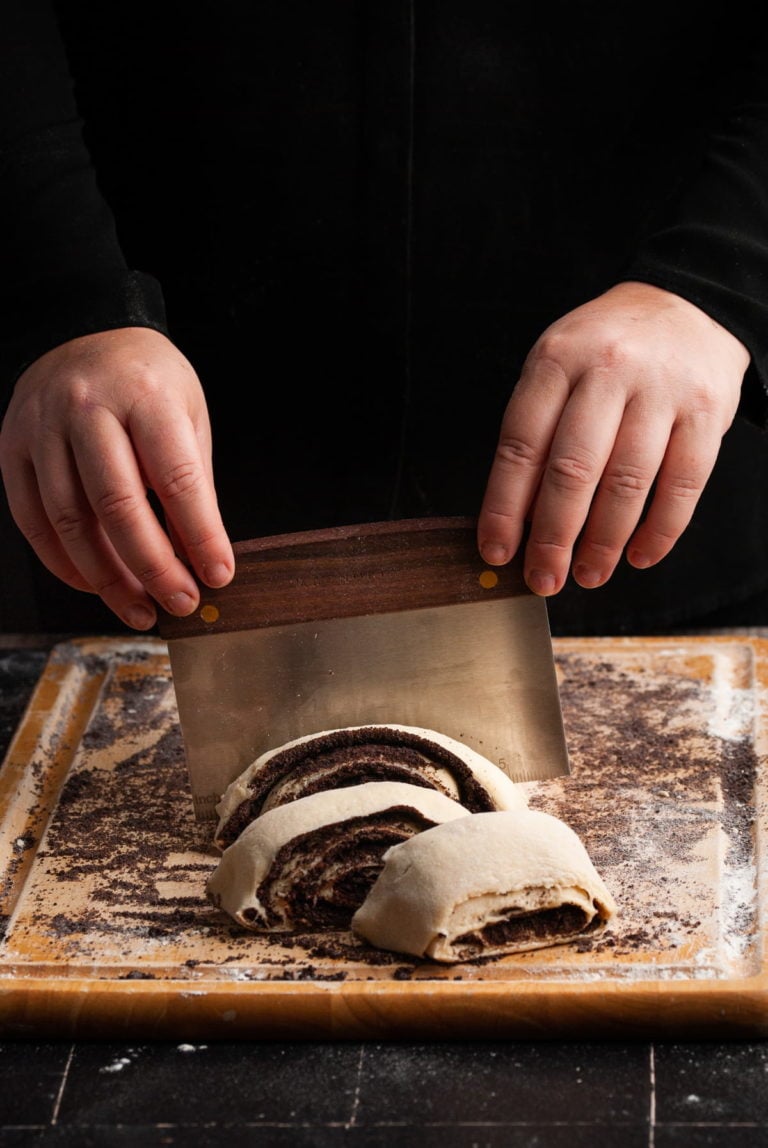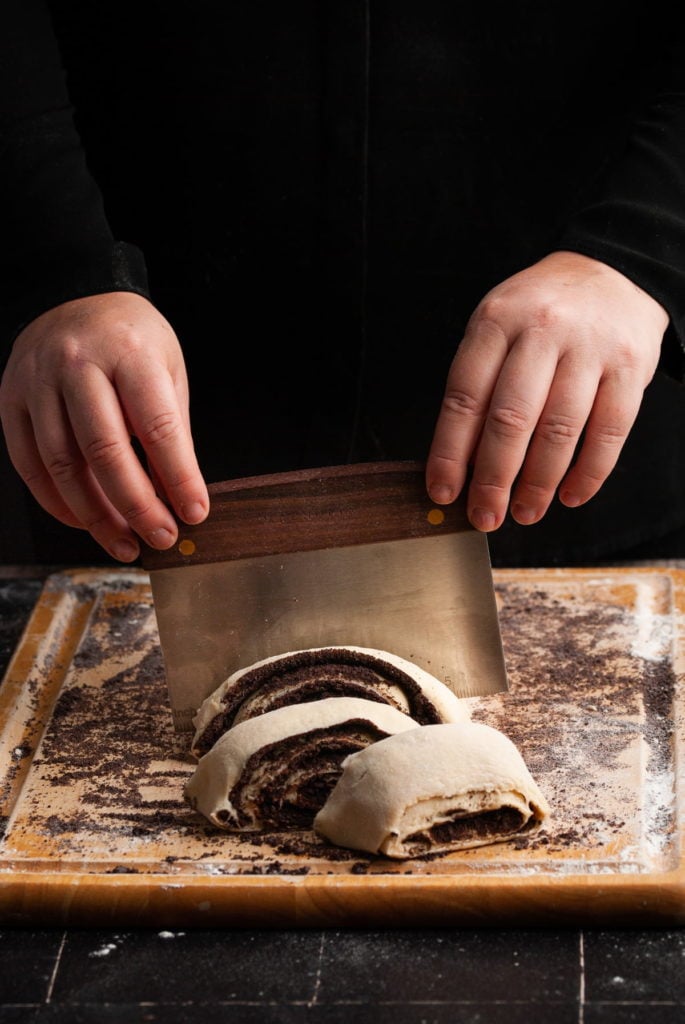 Let them Rise Again
For these rolls, I used an 11.5″ x 11.5″ baking dish, but you can also use a 13.5″ long oval or 13″ x 9″ baking dish.
Add your rolls to the baking dish, with the prettier swirl side up. Leave at least an inch of space in between each roll, to allow them to rise and spread.
Cover your rolls with a clean kitchen towel and allow them to rise for an hour and a half. After rising, the rolls should be tightly packed inside your baking dish as pictured below.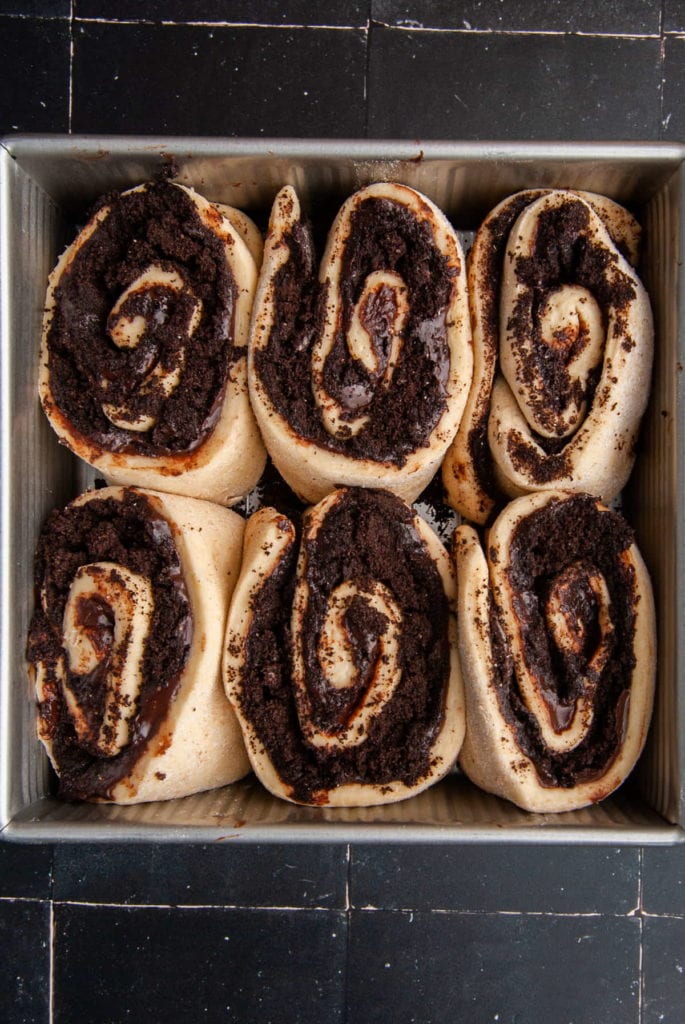 Make Your Cream Cheese Glaze
While your Oreo Cinnamon Rolls are baking, whip up your Cream Cheese Glaze.
Start with room temperature cream cheese and use a hand mixer to whisk until soft and smooth in a large bowl.
With your hand mixer on, add your powdered sugar and continue to whip until your mixture is smooth yet again.
Then, with your hand mixer still on, slowly add your room temperature milk until you reach the desired consistency. This may mean that you don't use all 1/3 cup.
Allow your Oreo Cinnamon Rolls to cool for at least ten minutes before adding your icing.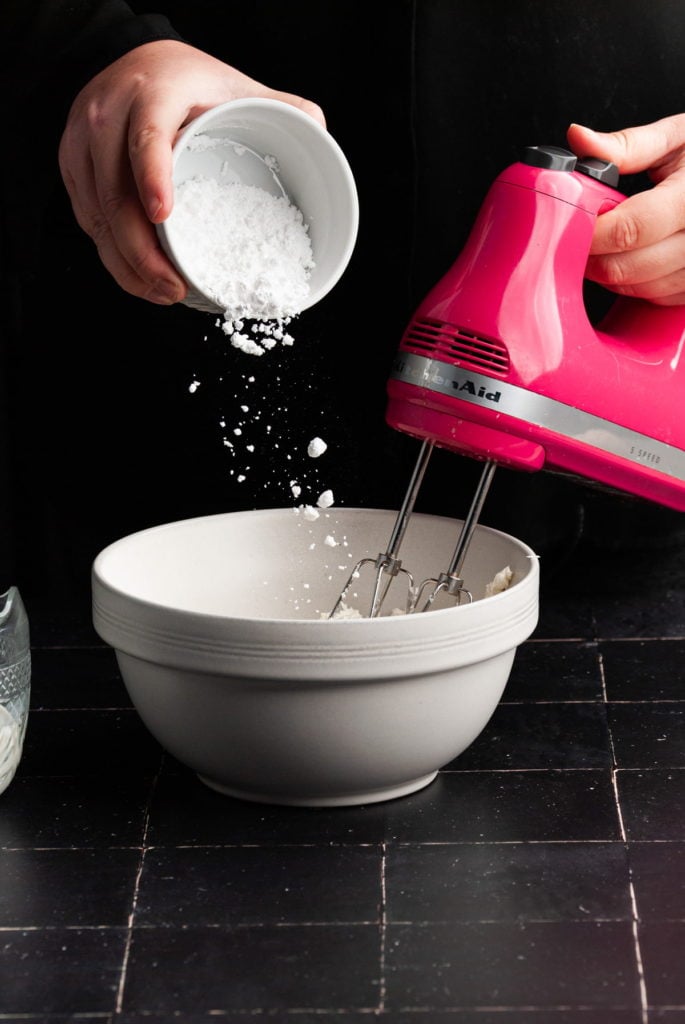 Storing Your Oreo Cinnamon Rolls
These Oreo Cinnamon Rolls will stay fresh at room temperature covered for two days.
After a couple of days on the counter, transfer them to an airtight container and store them in the refrigerator for up to a week or in the freezer for up to two months.
From the freezer, thaw overnight before digging into the leftovers. If you want to enjoy one warm from room temperature or out of the fridge, you can microwave these rolls on high for 25-35 seconds.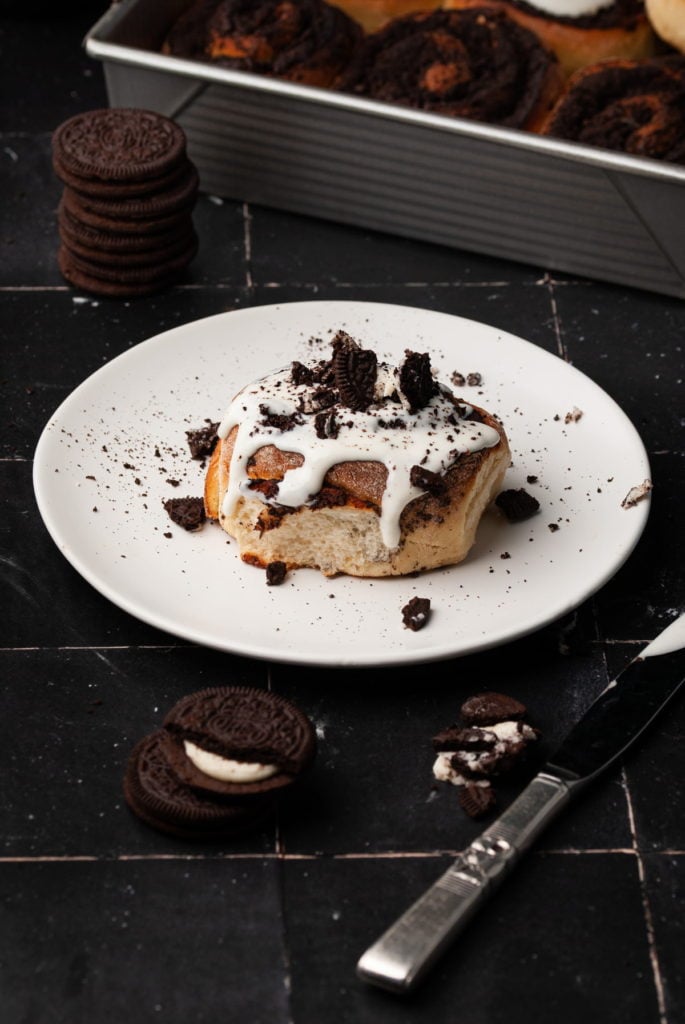 Want to sharpen your kitchen skills?
Why You Should Make these Oreo Cinnamon Rolls
---
---
They're fun! A new twist on a classic cinnamon roll, incorporating your favorite cookies n' cream treat.
They're chocolatey. That chocolate Oreo filling is EVERYTHING.
The glaze! The cream cheese glaze is the perfect complement to the chocolatey Oreo rolls.
If you're loving these Oreo Cinnamon Rolls and want more Oreo treats, check out this Epic Oreo French Toast and Strawberry Oreo Milkshake.