Looking for a fun new way to enjoy your tequila? This Passion Fruit Margarita has all the delicious notes of a classic margarita, plus the addition of tangy passion fruit juice.
This will soon be your go-to marg. Refreshing? Check. Simple? Check. Fun? Check. It doesn't get much better than a cocktail that only requires 3 ingredients!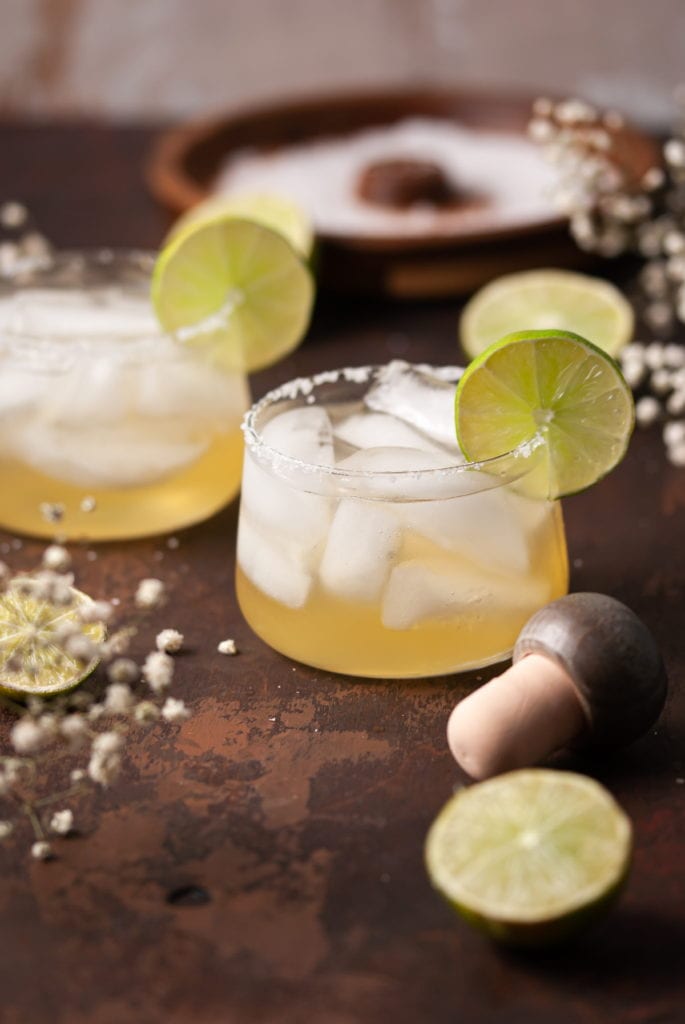 Passion Fruit Margarita Tips and Tricks
---
---
Gather Your Ingredients First
Here's everything you'll need:
Salting Your Rim
This part is optional, but if you want the ultimate margarita experience, it's highly recommended! It's simple to do. Just wet the rim of your glass with a lime and then dip it into salt.
You can put the salt on a plate, in a shallow bowl, or easiest of all—use a cocktail rimmer. The salt is such a great contrast to the sweet margarita.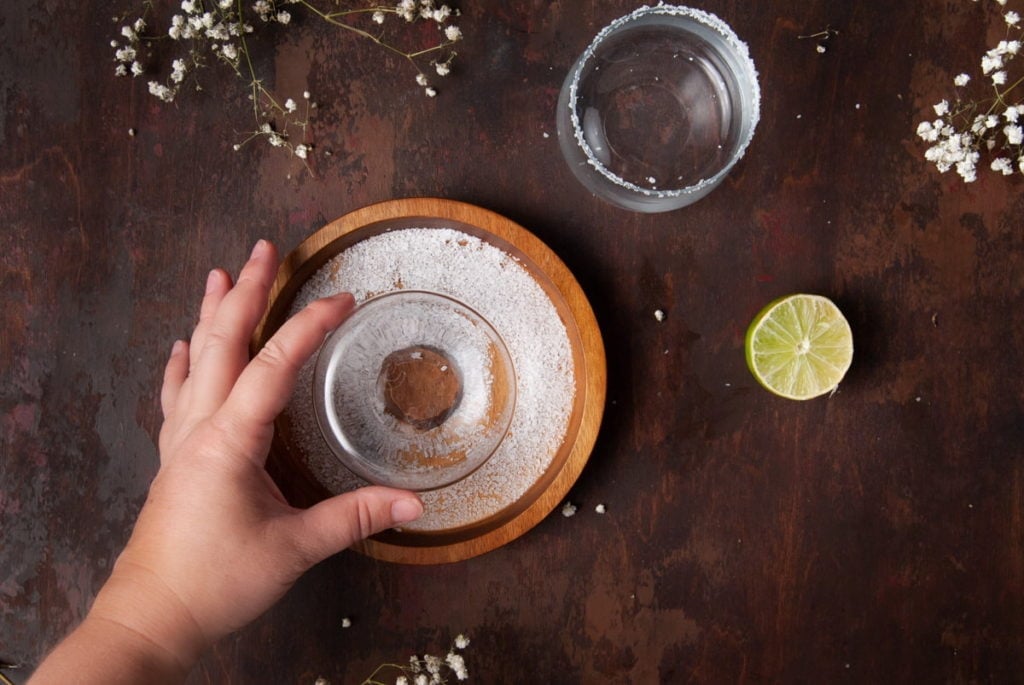 Tested Substitutions
This recipe calls for 2 ounces of tequila blanco. It's my preference just because it tends to be a tad more citrus-y, which plays well with the fresh lime. That being said, if you prefer reposado, that absolutely plays well with these ingredients, too!
I love using passion fruit juice instead of fresh passion fruit simply because it's less hassle. Plus, it's easy to find passion fruit juice that is packaged in a cardboard carton, which means I don't have to feel guilty about extra plastic waste.
Green tip: Look for tequila in glass bottles and passion fruit juice in cardboard cartons to reduce your contribution to plastic waste.
But if you do wish to use fresh passion fruit, substitute the pulp of the passion fruit for the passion fruit juice in equal amounts.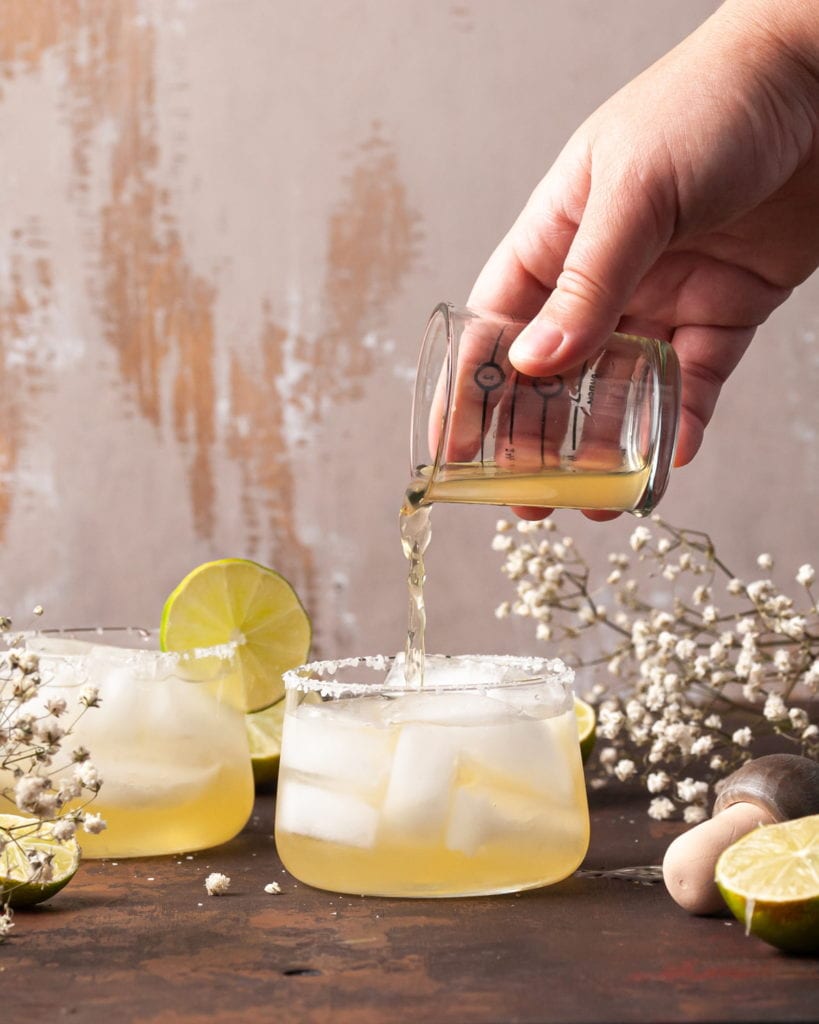 Sweetening Your Margarita
If you like your margs on the sweeter side, add some sweetener to this recipe!
I love using agave in margaritas because it is such a great tequila accompaniment! However, you can use simple syrup, honey, or even molasses to add a little sweetness here.
Start with 1/2 an ounce, and then add more if need be. You shouldn't need more than an ounce total.
Why You Should Make This Passion Fruit Margarita
---
---
It's unique. A fresh new take on a classic.
It's tangy. The addition of passion fruit as a distint tang.
It's citrusy. That fresh lime gives it a kick of citrus.
If you're loving this Passion Fruit Margarita and are looking for more margaritas, check out this list of Best Margaritas. And for more fun cocktail ideas, check out this list of Mixology Drinks To Try At Home and these Best Sangria Recipes.