Looking for that perfect Christmas cocktail to ring in the Holidays? This Cheery Peppermint Mocha Martini is decadent and festive in both appearance and flavor.
The use of Baileys here gives it a distinct creamy flavor, amplified by the chocolate liqueur and then freshened up with a dash of Peppermint Schnapps and candy cane garnish.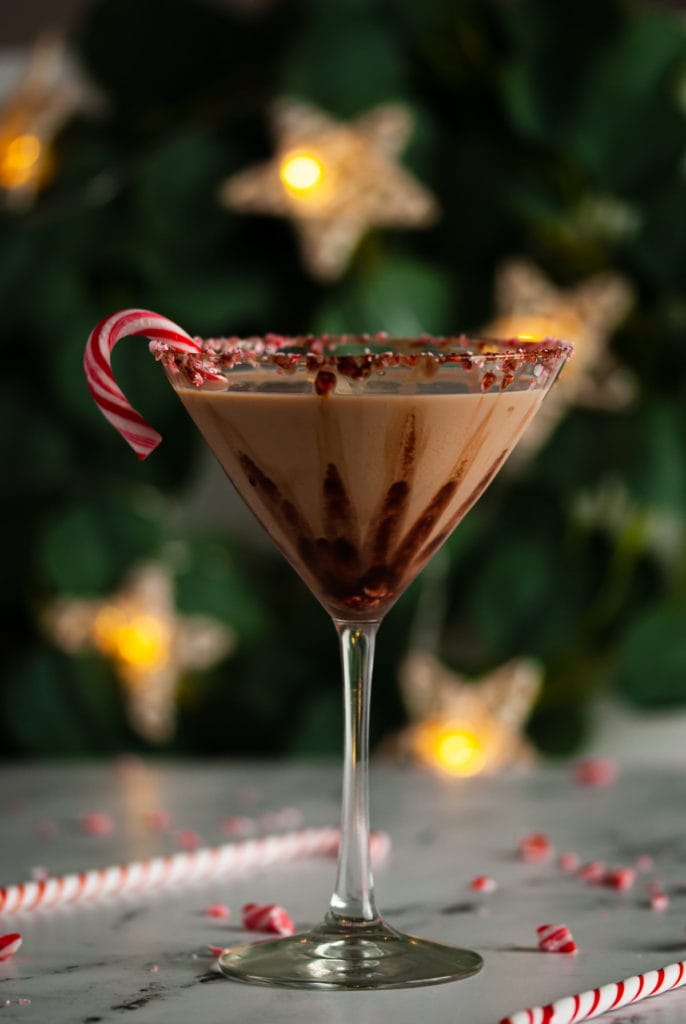 Peppermint Mocha Martini Tips and Tricks
---
---
Gather Your Ingredients
Just a few ingredients get you a lot of flavor in the decadent dessert cocktail! Here's everything you'll need:
Crush Your Candy Cane
This is for the rim! You'll crush one of your candy canes up and leave the second intact for garnish.
I used a mortar and pestle, but you can also opt to put your candy cane in a storage bag and use a rolling pin to crush them.
Green tip: Reduce your plastic waste by using these Reusable Storage Bags!
The candy cane rim is optional but encouraged for a festive and minty fresh martini.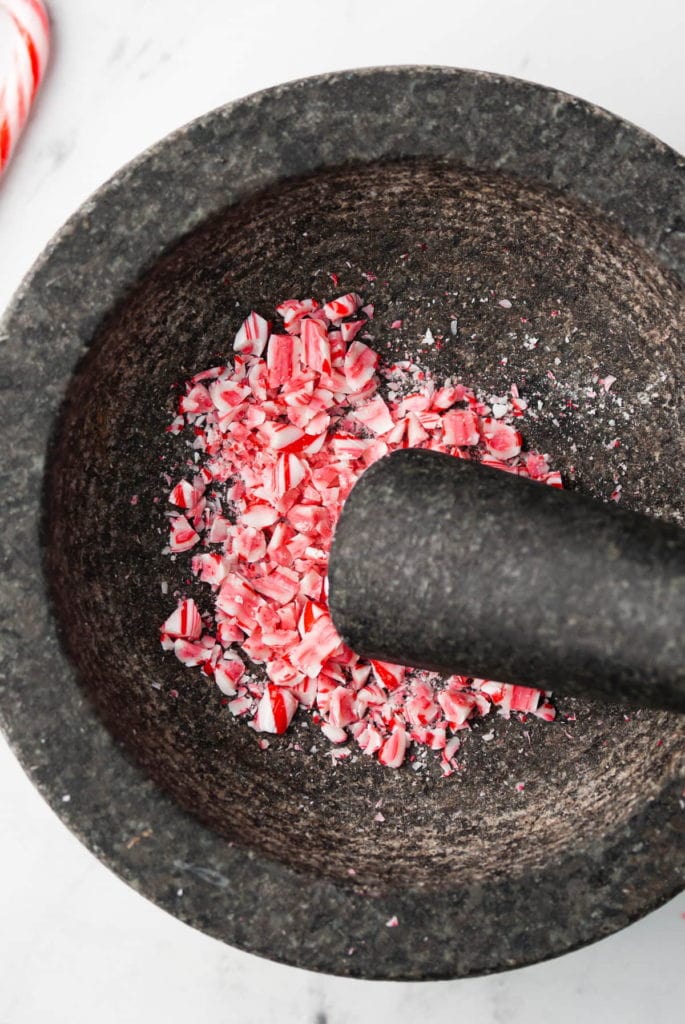 Add Your Chocolate Syrup
I like to use my finger to wet the rim of the glass with chocolate syrup. You can then easily dip your glass into the crushed candy cane and be left with your candy cane rim.
Adding a little chocolate syrup to the inside of the glass is also encouraged to kick up the chocolate flavor.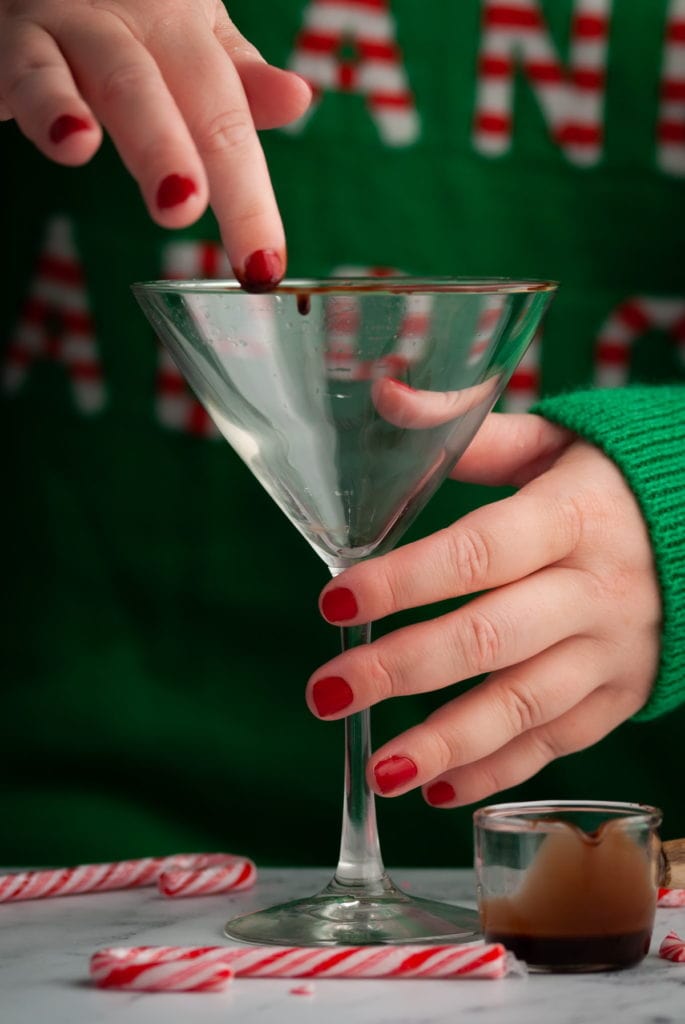 Cool it Down
Pour the Baileys, Chocolate Liqueur, and Peppermint Schnapps over ice. It's best to use a cocktail mixing glass or cocktail shaker so you can easily integrate your ingredients.
This martini is best when chilled by mixing it with ice rather than serving over ice. You really want a super smooth finish.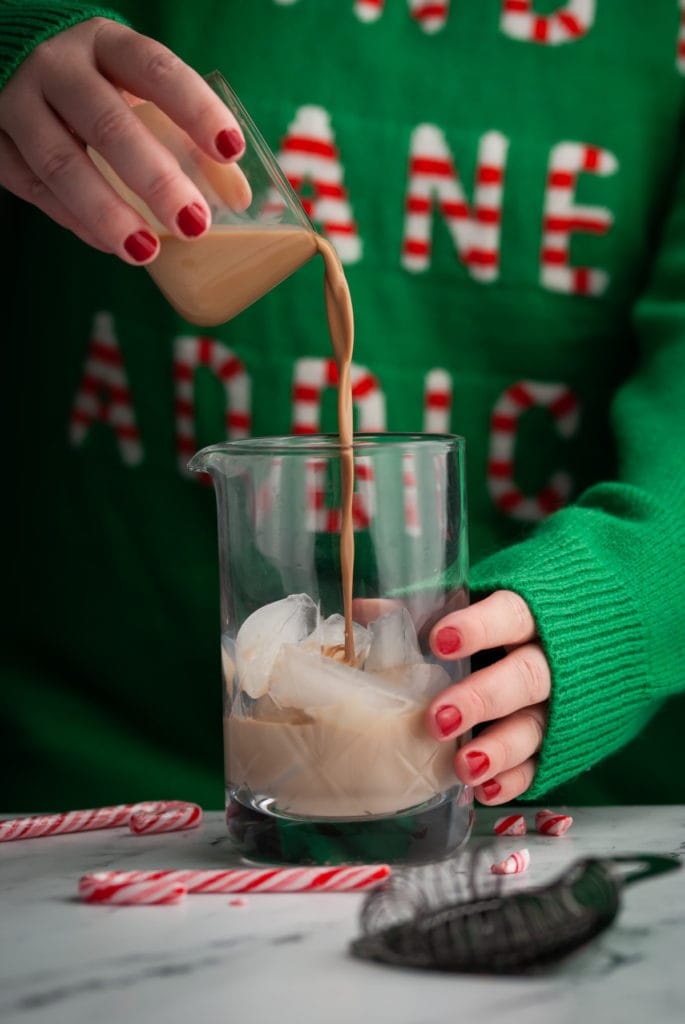 Mix it Up!
Whether you're using a cocktail mixer or cocktail shaker, make sure to stir (or shake!) well.
Stirring will help you get a smooth, creamy finish. It aerates the drink and gives it a little more volume.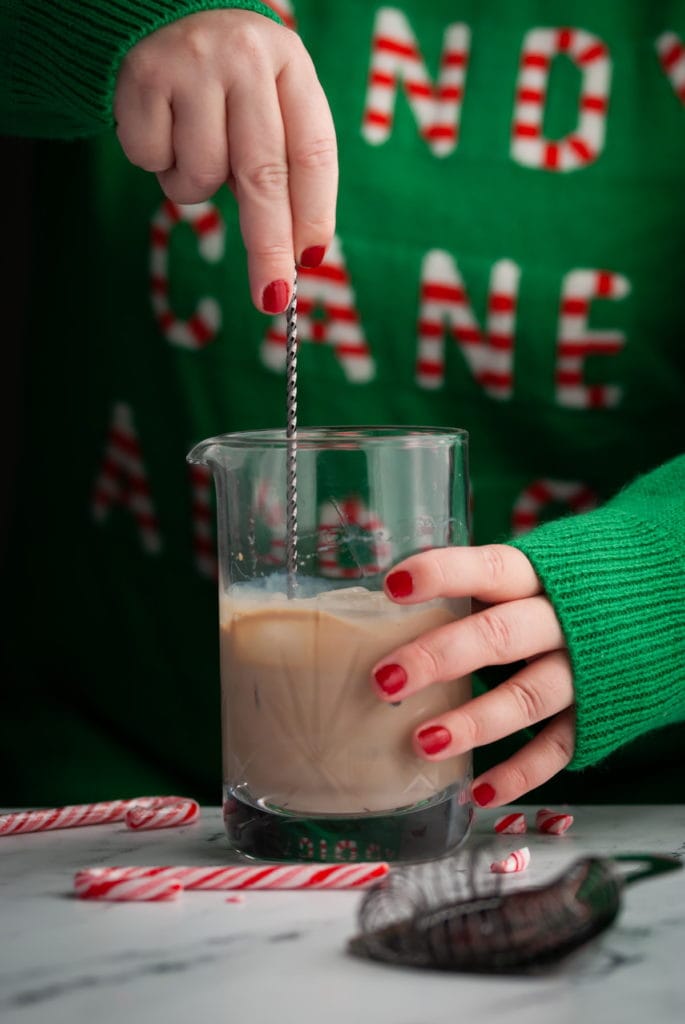 Serve it Cold
Of course, you will get a nice chill from mixing or shaking with ice, but if you want to savor your cocktail and keep it colder longer, you have two tricks up your sleeve.
You can either store your peppermint schnapps in the freezer or you can stick your martini glass in the freezer about 30 minutes before making your cocktail.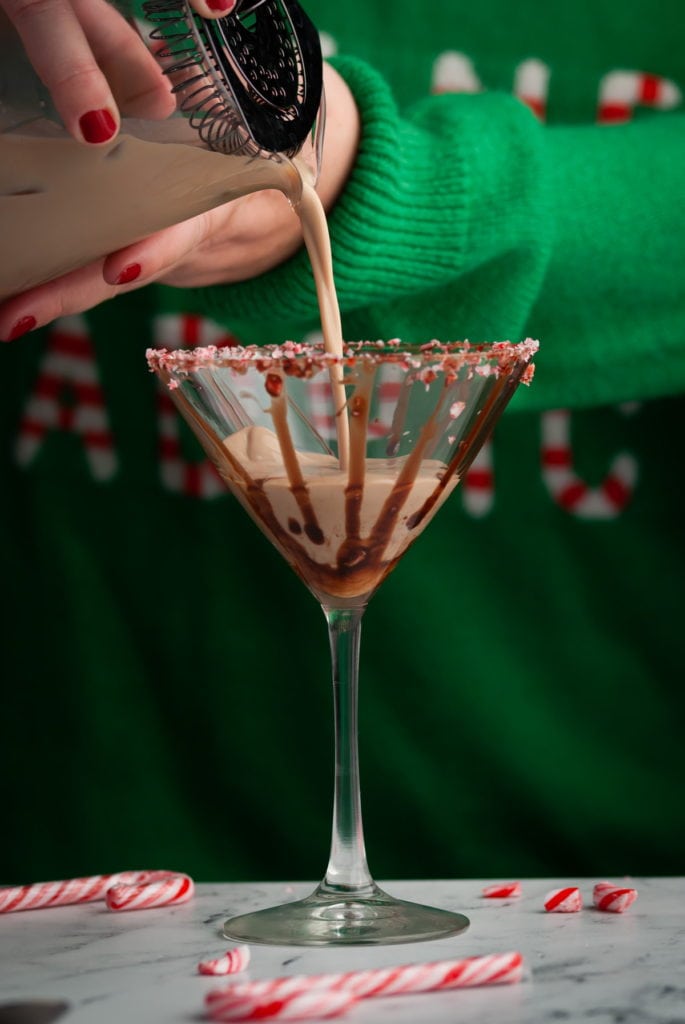 Tested Substitutions
About the candy cane. Sure, it's a super cute garnish. That's a given. But, adding the candy cane to your cocktail as pictured will actually allow it to dissolve into the drink and make it a bit more pepperminty.
If you don't have a candy cane on hand or choose not to include one in your cocktail, add an extra 1/2 ounce of Peppermint Schnapps.
This will make up for that little bit of extra peppermint the candy cane adds.
If you don't have chocolate syrup, you can use melted chocolate or just omit it.
This recipe was developed with Traditional Baileys Irish Cream but has also been tested with Bailey's Almande. Both are delicious in this cocktail.
I used Godiva for my chocolate liqueur.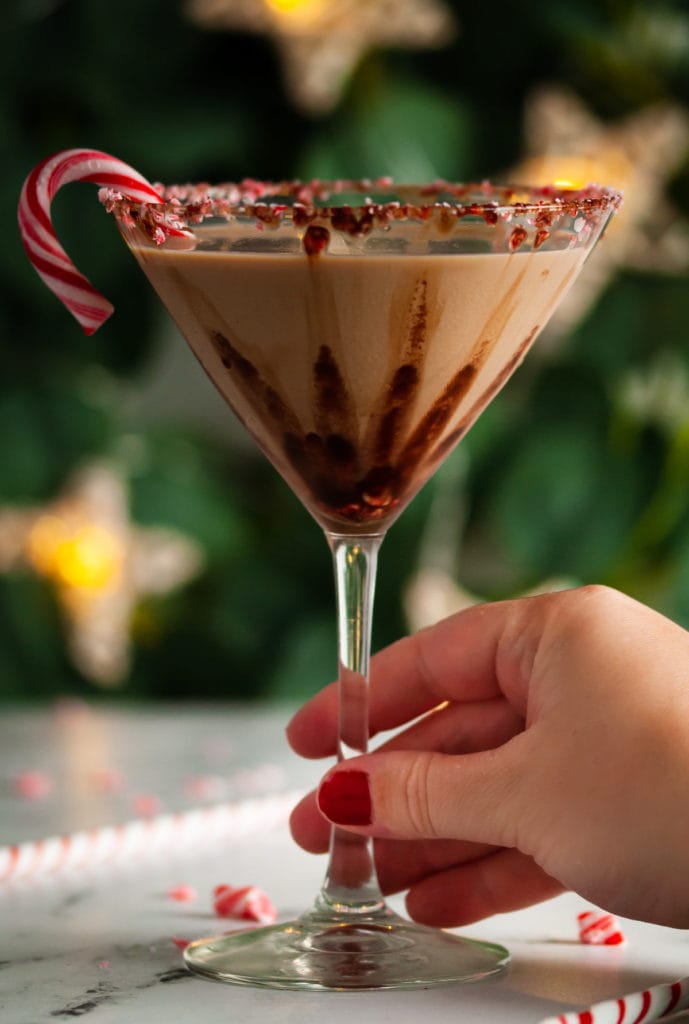 Why You Should Make This Peppermint Mocha Martini
---
---
It's festive. Between the seasonal flavors and cheery candy cane, this cocktail will make you feel holiday-ready.
It's decadent. The creamy Baileys and chocolate liqueur combo is dynamite.
It's refreshing. The peppermint in this dessert martini gives the otherwise creamy drink a fresh taste.
If you're loving this Cheery Peppermint Mocha Martini and want more festive cocktails, check out this Leftover Cranberry Sauce Cosmo and Gin and Cranberry Christmas Cocktail.