Looking for a patriotic way to celebrate? These red white and blue jello shots are boozy, sweet, and so much fun!
Layering alcoholic jello in a shot glass can only be made complete with whipped cream topping and sprinkles! And this foolproof recipe will make you the life of the party.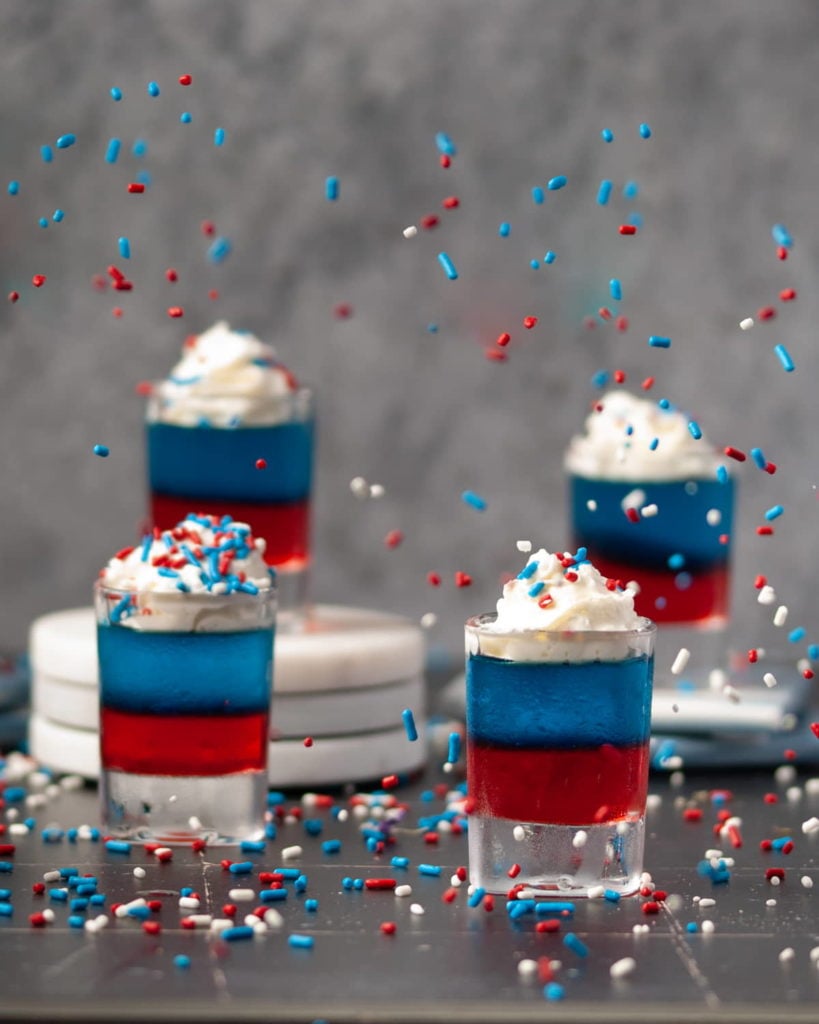 Red White & Blue Jello Shots Tips and Tricks
---
---
Get Your Ingredients Ready
You only need a few things, but timing is everything in this recipe, so making sure you have everything you need before getting started is key! Here's all the ingredients: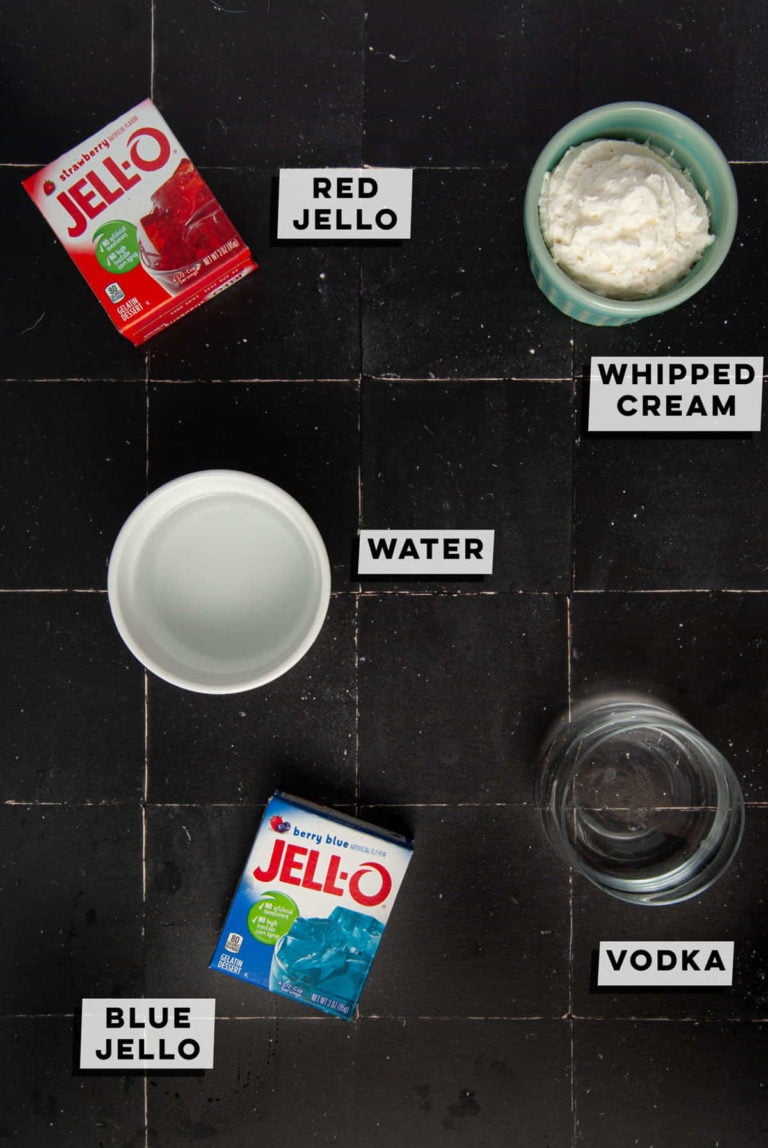 Jello Requires Hot and Cold
To get that jiggly perfection, you need hot water and ice cold vodka. Bring your water to a boil, then pour the jello powder directly into the pot. Stir until it's dissolved, then pour it right into your ice cold vodka.
If you store your vodka in the freezer, then you're good to go! If not, measure your vodka out and stick it in the freezer to cool down while you're dissolving the jello in boiling water.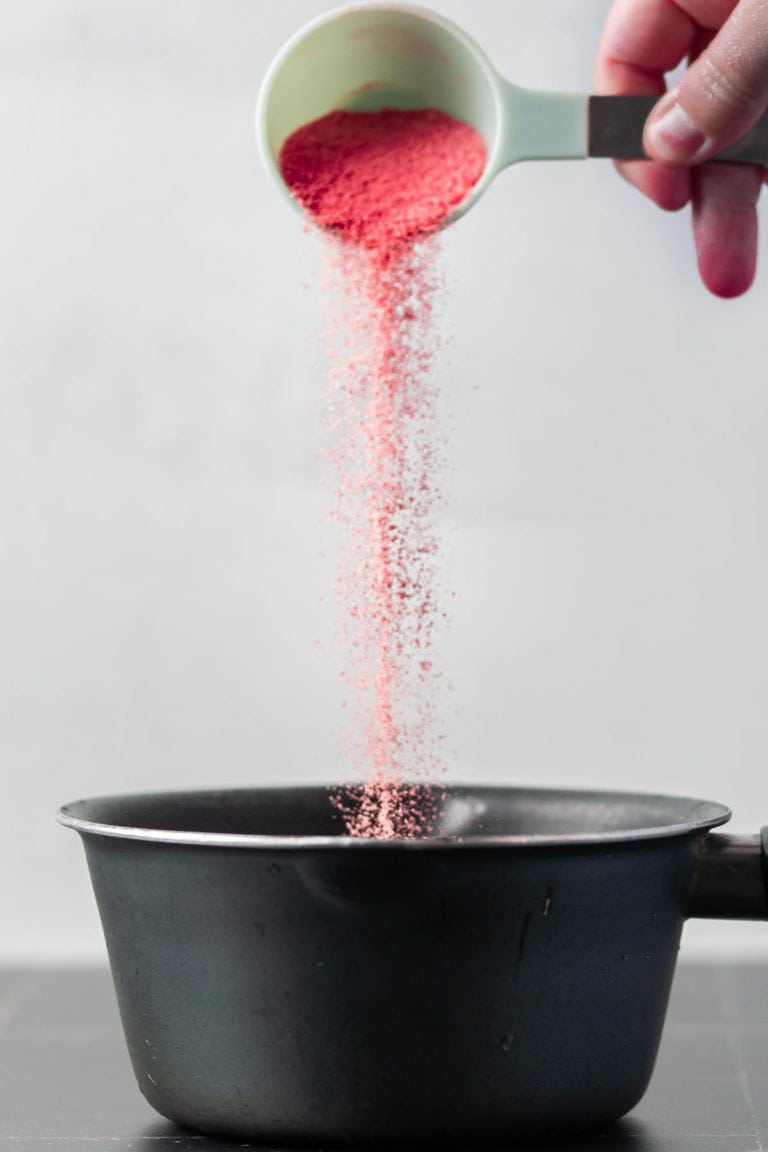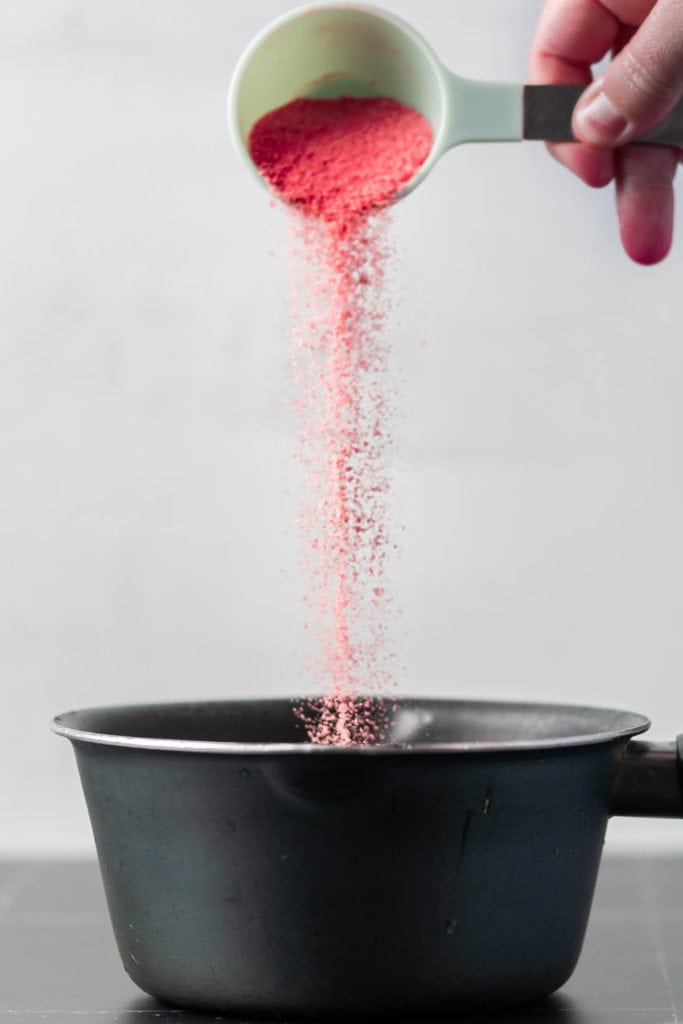 Be Patient
In order to get those gorgeous layers, it's important to make sure your first layer is solid before pouring on your next.
Once you pour your red jello into your shot glasses, stick them in the freezer for 30 minutes to quickly solidify your first layer of jello.
Then, you can pour your blue jello on top to get those gorgeous layers! It's best to give the blue jello a couple of minutes to cool down after boiling so it's not piping hot when you pour it on top of the red.
Tested Substitutions
I use vodka in this recipe because i love how it tastes with the berry flavor of the jello. But if you're not a vodka person, there are other options, too!
I've made these with Everclear and tequila with success (but please note, the taste of the alcohol is VERY prevalent with these). Any clear liquor should work, so long as it's ice-cold!
You can also make these non-alcoholic for a fun sweet treat! Just use ice-cold water instead of ice-cold liquor. Or make another fun red, white, and blue treat, like these bomb rocket popsicles!
Green tip: Consider buying your liquor in glass bottles to reduce your contribution to plastic waste.
Should You Have Leftovers
If you don't finish these all in one sitting, have no fear! Jello lasts covered in the refrigerator for up to ten days. However, the whipped cream will only stay stable for 2-3 days.
If you're making them ahead of time, just add the whipped cream and sprinkles right before serving for best results.
This recipe is for 6 jello shots, but you can make up to 24 shots with two 3 ounce boxes of jello powder. If you're using the whole box of powder, you will need 1 cup of boiling water and 1 cup of ice-cold vodka.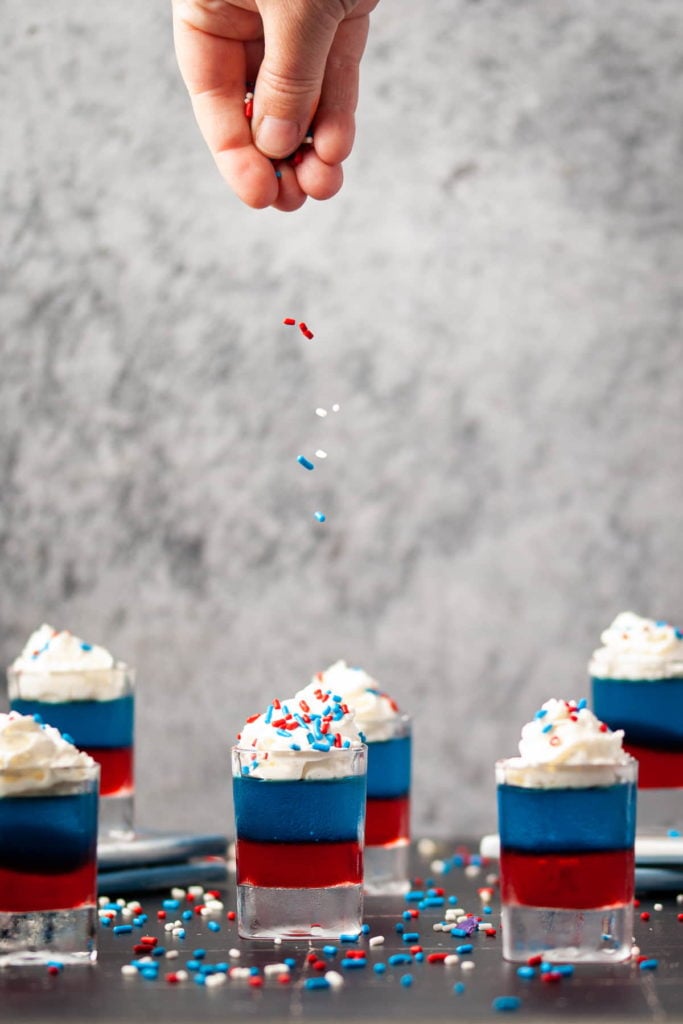 Why You Should Make These Red White & Blue Jello Shots
---
---
They're patriotic! Those vibrant colors are only matched by the fruity flavors.
They're a party in a glass. Strong enough to detect the alcohol, but sweet enough to be a treat.
The whipped cream and sprinkles on top. There's nothing better!
If you're loving these Red White & Blue Jello Shots and want more great drink inspo, check out these Mixology Drinks to Try At Home and Best Sangria Recipes!