Have some bananas on your hands you need to use up stat? Have no fear! I have ripened banana recipes for you that'll make you glad you let them sit in your fruit bowl this long!
As an environmental scientist, I am always looking for ways to reduce food waste. Bananas are one of those produce items that go from perfect to entirely overripe seemingly overnight.
Green tip: Of the billions of pounds of food wasted annually, it is estimated that 50% of it happens in our homes. It's always best to avoid food waste as much as you can!
But the good news is, the riper the banana, the more flavorful! As a banana ripens it gets sweeter and sweeter, which means it becomes even better to add to a milkshake, bread, pancakes, and endless other delicacies!
Here's my list of 6+ ripened banana recipes to whip up to avoid throwing those delicious fruits out!
Ripened Banana Recipes
1. Banana Strawberry Milkshake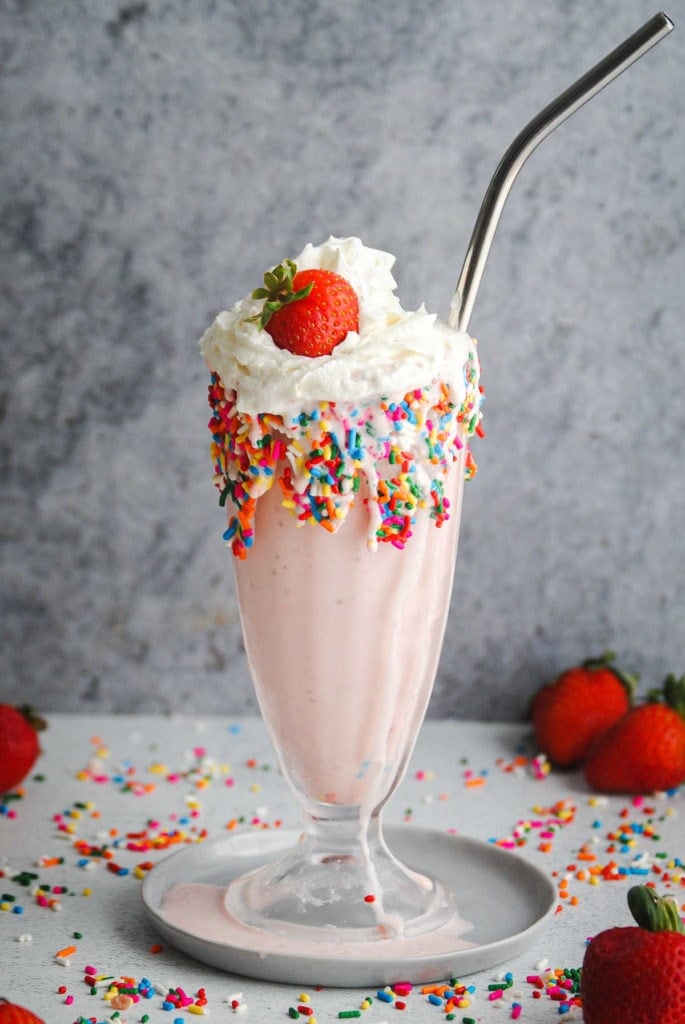 This Banana Strawberry Milkshake is the ultimate nostalgic treat that'll put a smile on your face with just 3 simple ingredients in the blender!
---
---
2. Bananas Foster Pancakes
These Bananas Foster Pancakes boasts a tall stack of banana pancakes topped with a rum-based caramelized banana sauce to define the term "brunch goals"
---
---
3. Banana Muffins with Nutella Ganache
These Banana Muffins with Nutella Ganache have a fluffy and moist base and decadent finish, making them the best way to use up those ripe bananas!
---
---
4. Blender Banana Bread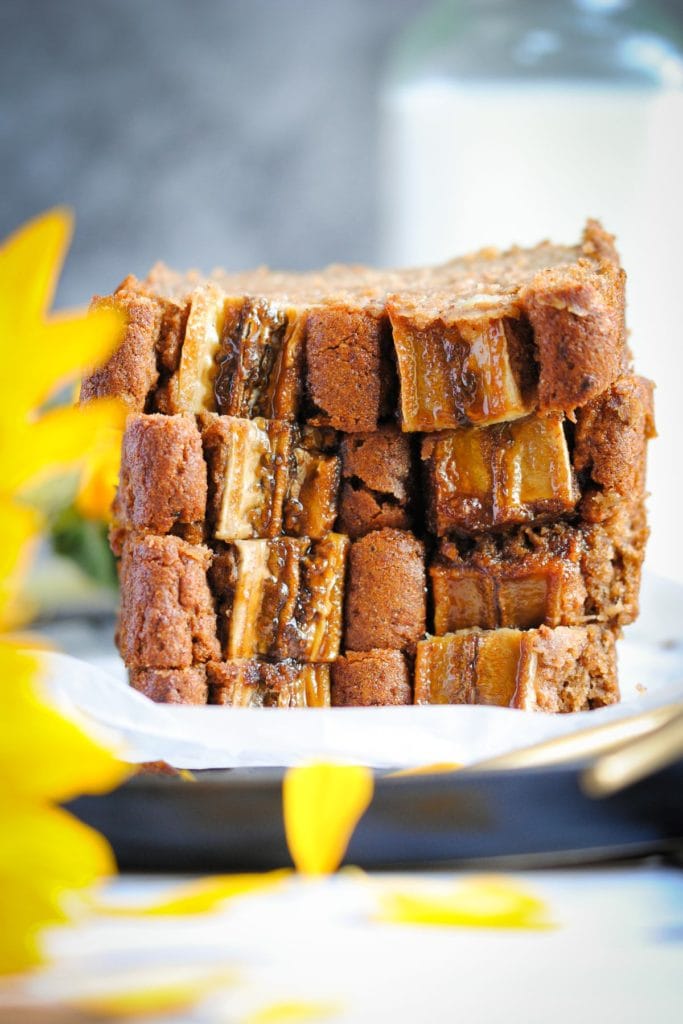 Don't chuck out those overripe bananas! They are perfect for this healthy, moist and delicious Vegan Blender Banana Bread.
---
---
5. Baby Banana Pancakes
These Baby Banana Pancakes are fluffy little dime-sized pieces of heaven! Add them to a bowl with syrup for the ultimate breakfast experience.
---
---
6. Banana Porridge
This Banana Porridge is the easiest, most delicious way to use up those overripe bananas! Put your own twist on it with your choice of toppings!
---
---
I hope this list of Ripened Banana Recipes inspires you to get the most out of your produce—overripe or not! If you're still unsure where to start, here is hands down the easiest way to avoid throwing out that ripened banana: a 3-ingredient banana strawberry milkshake!