A boozy and refreshing take on classic Fall flavors makes this Sparkling Mulled Cranberry Cocktail the best way to enjoy the tradition and comfort of cinnamon and spices even on the hottest day.
Things are weird right now. They've been weird for a while. So a lot of us have been searching for some kind of normalcy and comfort. And nothing is more comforting or feels more routine than tradition.
If you're anything like me you're already looking forward to that time of year where tradition is EVERYTHING.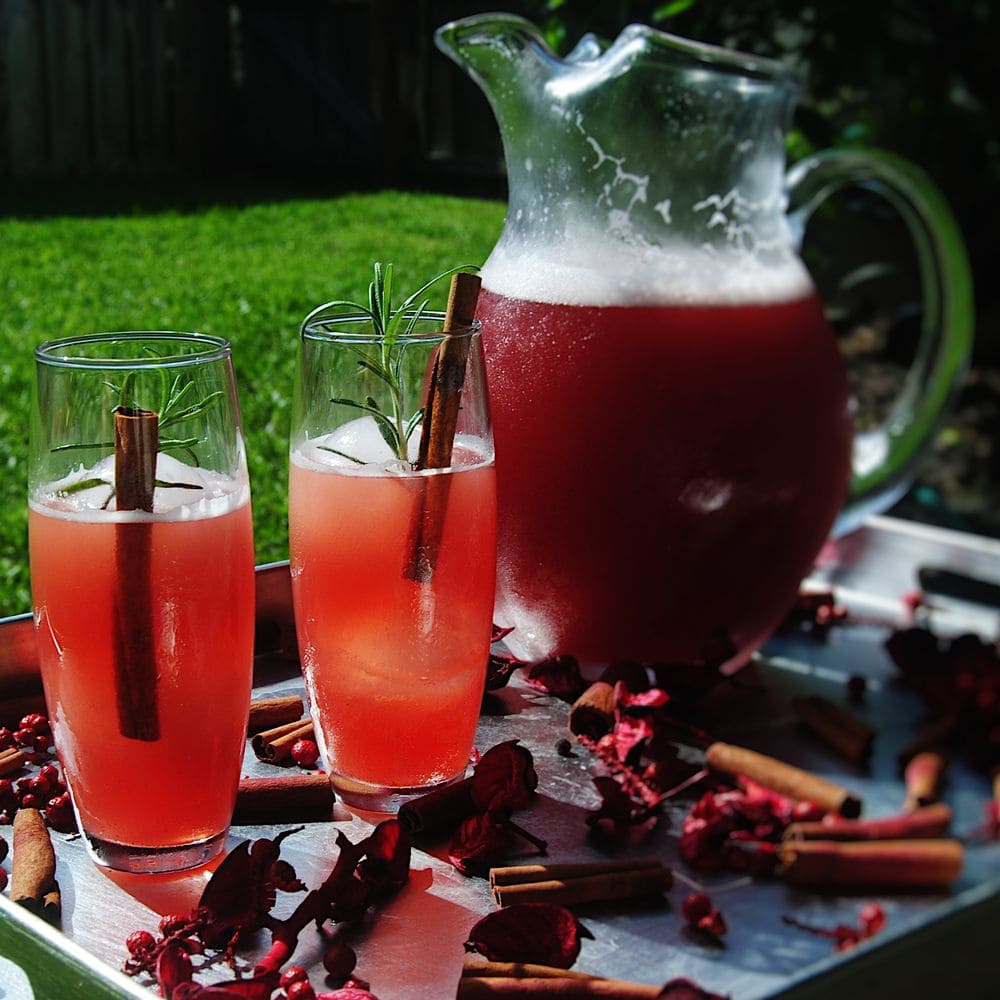 There's just nothing like it. When I think Fall, I think warmth, coziness, and family. I have the absolute best memories of diving into huge piles of orange and red leaves and wrapping myself in a blanket in front of my fireplace.
AND THE SMELLS! Sweet cinnamon and pumpkin. Warm apple cider and whipped cream on pumpkin pie. YES, PLEASE.
There's just one problem. It's August in Florida. And you can't so much as look out the window without immediately breaking out into a sweat. There MUST be a way to get all those flavors and feels while also keeping cool, right? Right. It's with this Sparkling Mulled Cranberry Cocktail.
Who Will Love This Sparkling Mulled Cranberry Cocktail?
Anyone who is seeking the comfort of traditional Fall flavors but wants Happy Hour to be refreshing tonight.


Cranberry vodka drinkers who want to take their prized drink to the next level.


People celebrating Christmas in July.


Floridians who have maybe 2 days of winter (if that).


Anyone who loves Fall flavors and is ready for them in August.
BONUS! This recipe will make your house smell like a Fall paradise—no cinnamon broom required. For another refreshing vodka drink idea, check out this Limoncello Cocktail!