Found yourself with some bread that's gone stale? Have no fear! I have stale bread recipes for you that will make you glad you let your bread hang out too long.
From savory to sweet, these stale bread recipes give you endless options to turn that hardened bread into a delicacy, with simple ingredients and easy methods that won't intimidate you in the least!
Green tip: Bread is one of the most wasted food products in the U.S. because of our tendency to throw it out as soon as it's stale. Reduce your contribution to food waste by re-vamping your dry bread with some of these stale bread recipes!
As an environmental scientist, I'm always trying to keep the issue of food waste front of mind. These recipes are designed to bring new life into your stale bread. Not only do these recipes not require your bread to be fresh, they actually encourage you to use day-old!
Stale Bread Recipes
---
---
1. Vegan Bread Pudding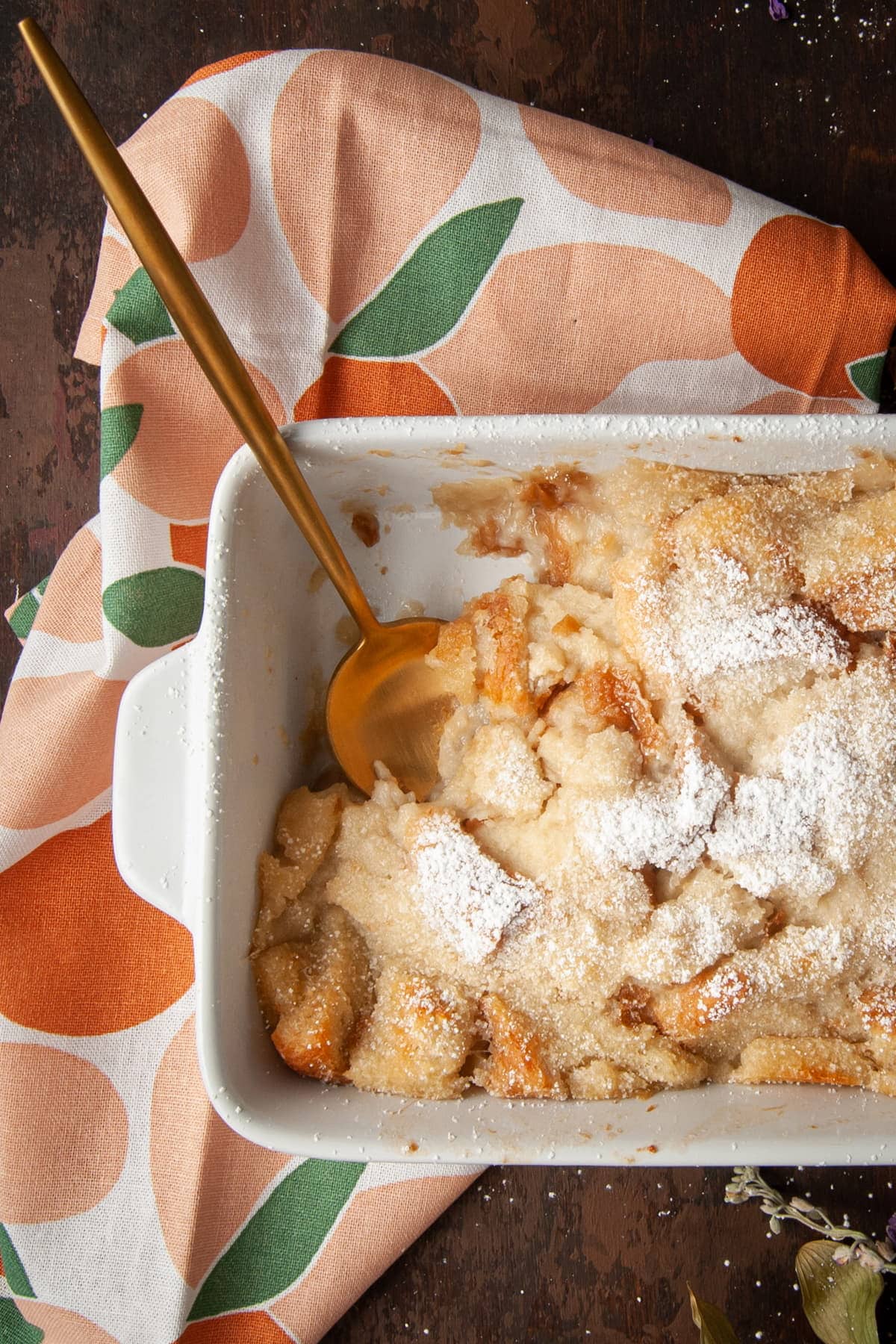 This Vegan Bread Pudding is simple, sweet, and will absolutely melt in your mouth, making this treat the best way to salvage your stale bread!
---
---
2. Baileys French Toast with Baileys Chocolate Drizzle
This Baileys French toast is pillowy on the inside, toasty on the outside, and has the option to add Baileys chocolate drizzle for the ultimate boozy brunch.
---
---
3. Everything Bagel Stuffing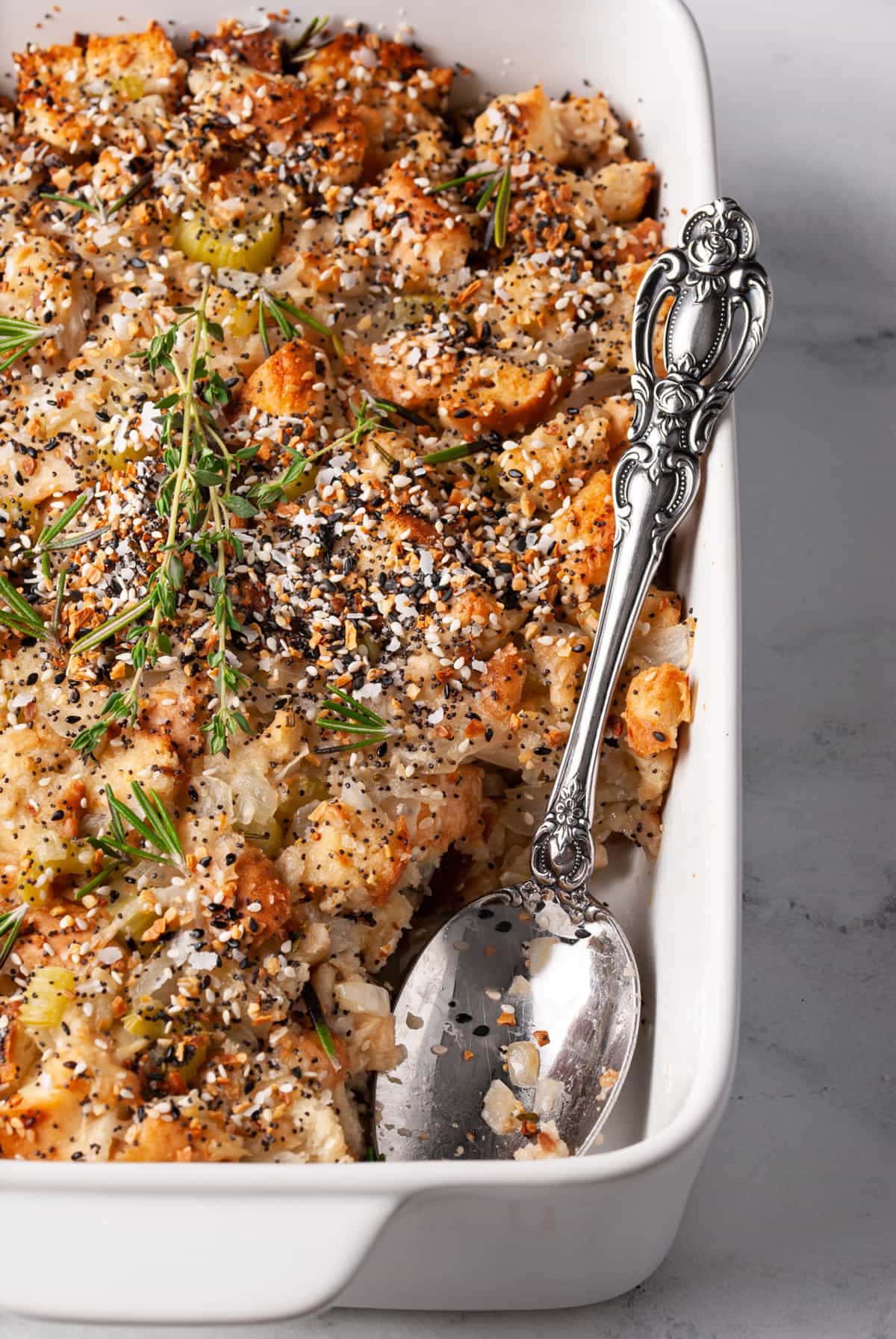 This unique take on a Thanksgiving classic makes this Everything Bagel Stuffing a delicious enough side dish to eat all year round!
---
---
4. Savory French Toast Casserole
Recipe description
---
---
5. Crispy Captain Crunch French Toast
Your favorite crunchy, sweet treat cereal makes the perfect coating for buttery brioche in this crispy pan-fried Captain Crunch French Toast.
---
---
6. Easy Vegan Sheet Pan Panzanella
This vegan sheet pan Panzanella is the quickest, easiest, and most delicious way to breathe new life into your stale bread!
---
---
7. Caprese Bruschetta with Balsamic Glaze
This Caprese Bruschetta relies on simple, fresh ingredients (except for maybe the bread!) that come together harmoniously to give you the perfectly balanced bite!
---
---
8. Easy Sourdough French Toast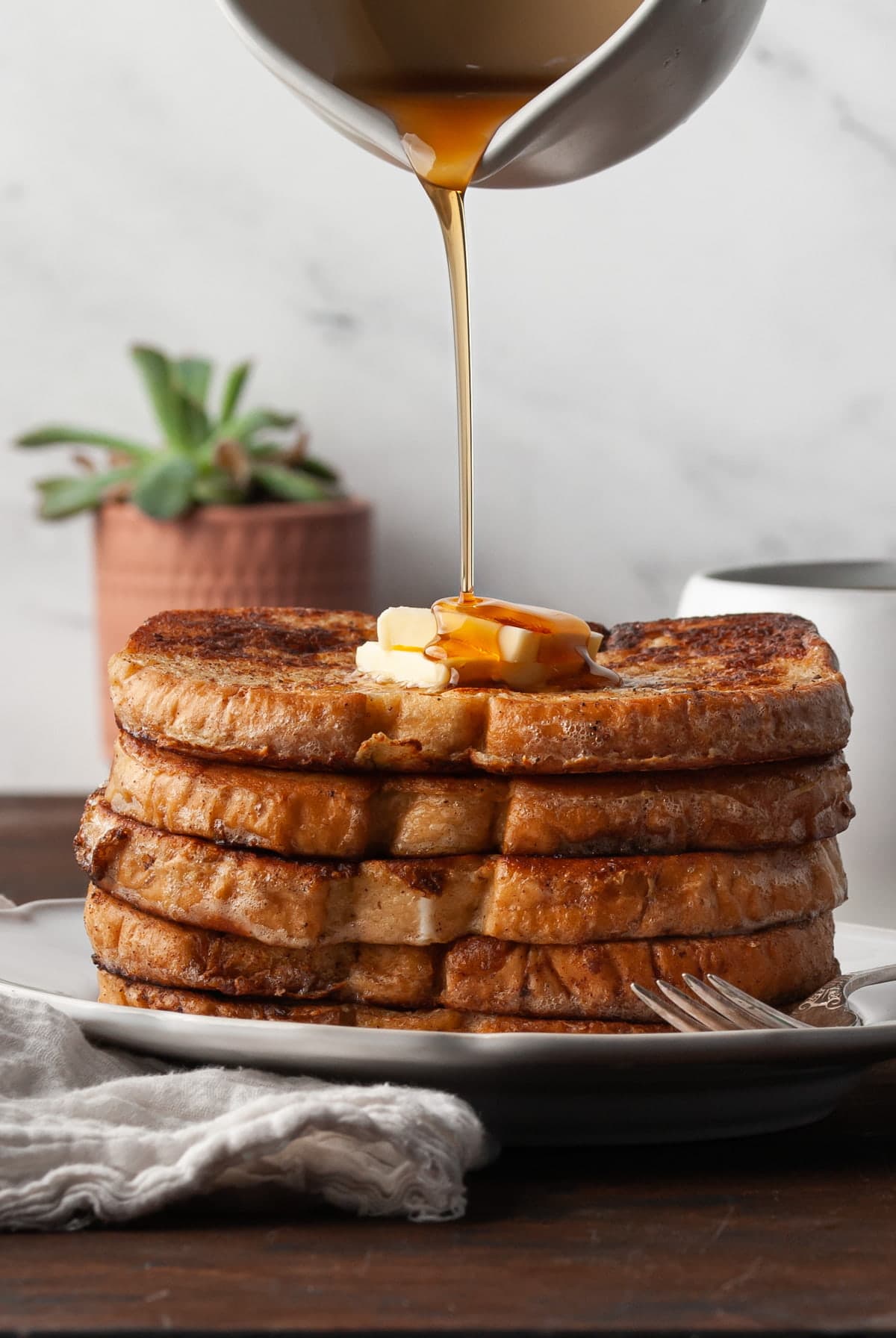 Looking for that perfectly balanced show-stopper brunch? This Sourdough French toast recipe uses the subtle sour taste of your favorite bread to balance out the sweet finish to classic French toast, for an overall perfect-for-brunch bite!
---
---
I hope this list of Stale Bread Recipes encourages you to use up that stale bread rather than toss it! If you're still not sure where to start, here is one of my most decadent recipes using day-old bread: Bailey's French Toast.