Hi There, I'm Marley—Welcome To My Menu!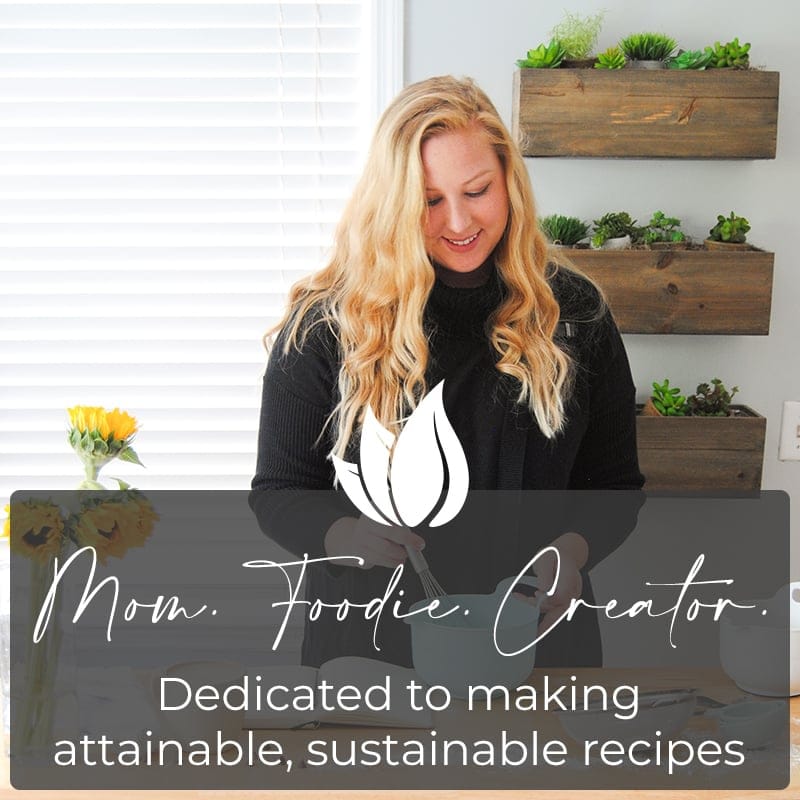 I live in Orlando, Florida, with my husband Rob, our baby boy Charlie, and our two dogs Zazu and Lolo. And together we eat. A LOT!
My husband and I are in what I lovingly refer to as an "inter-diet" marriage. He eats meat. I'm a pescatarian. Oh, and our former roommate is vegan.
So I know the struggles of cooking for multiple diets!
I've spent years in the kitchen sweating over a hot stove, getting my apron messy, and passionately scribbling in my recipe book to ensure that dietary restrictions are not a barrier to sitting down and enjoying a meal with the people you love.
I thoroughly relish every step of the cooking process—from sourcing the ingredients, creating beautiful flavors with them, and enjoying the final product as a family.
Eating a pescatarian diet is healthy, flexible, and downright delicious! And while it can certainly improve your health and wellbeing, it can also improve the health and wellbeing of our planet.
Reducing our meat consumption is just one of the many small steps we can make to take better care of our planet. It's simple supply and demand.
The overconsumption of meat leads to overconsumption of land and water, overuse of fossil fuels, and overproduction of animal methane—a large contributor to greenhouse gas emission.
Masters of Science (MS) Healthcare Management, University of Central Florida.
Bachelors of Science (BS) Environmental Health Science, University of Georgia.
Want to sharpen your kitchen skills?
Growing up, home-cooked was all I knew. My mom was raised by a caterer, and my boisterous, tight-knit family always centers our gatherings around food.
After all, the kitchen is the heart of the home!
Home cooking is more than just eating good food. It's about enjoying it with people we love, appreciating the experience of cooking it, and expressing ourselves freely in the kitchen.
It can mean passing traditions and recipes down for generations, indulging when we want to, and balancing that with healthy, nutritious food to fuel us.
It can also be learning to eat things that have a higher environmental impact in moderation, and being open to new ways of cooking that embrace a sustainable lifestyle.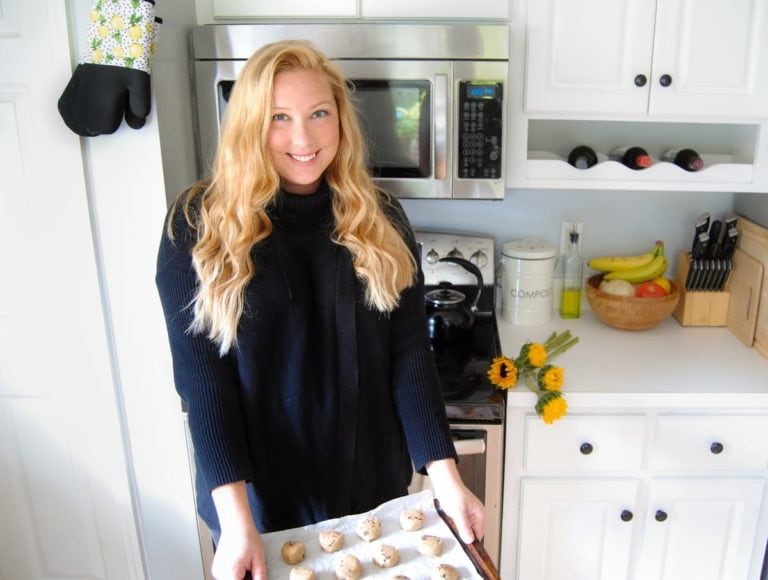 Not sure where to start? I know you'll love our most popular recipes:
Marley's Menu was created as a passion project to connect with people through our shared love of food and the environment.
My hope is to take the intimidation out of cooking and to inspire you to try something new!
Although I wholeheartedly believe the way to someone's heart is through their stomach, I would love to connect with you further.
Outside of crazy delicious and surprisingly accessible recipes, I will also share personal stories from time to time, as well as information about sustainability as it pertains to food.
But enough about me, I want to hear from YOU! Tag us on social media when you make our recipes. Tell me your story. Let me know if there are any recipes you would like to see on Marley's Menu. Let's chat!
(& Head Crumb Collectors, Zazu & Lolo!)