Looking for the perfect brownie recipe? Look no further. This Condensed Milk Brownies recipe is easy to make and yields the most delicious, chocolatey, chewy brownies.
The addition of sweetened condensed milk adds extra moisture to the brownie batter, yielding a uniquely rich brownie.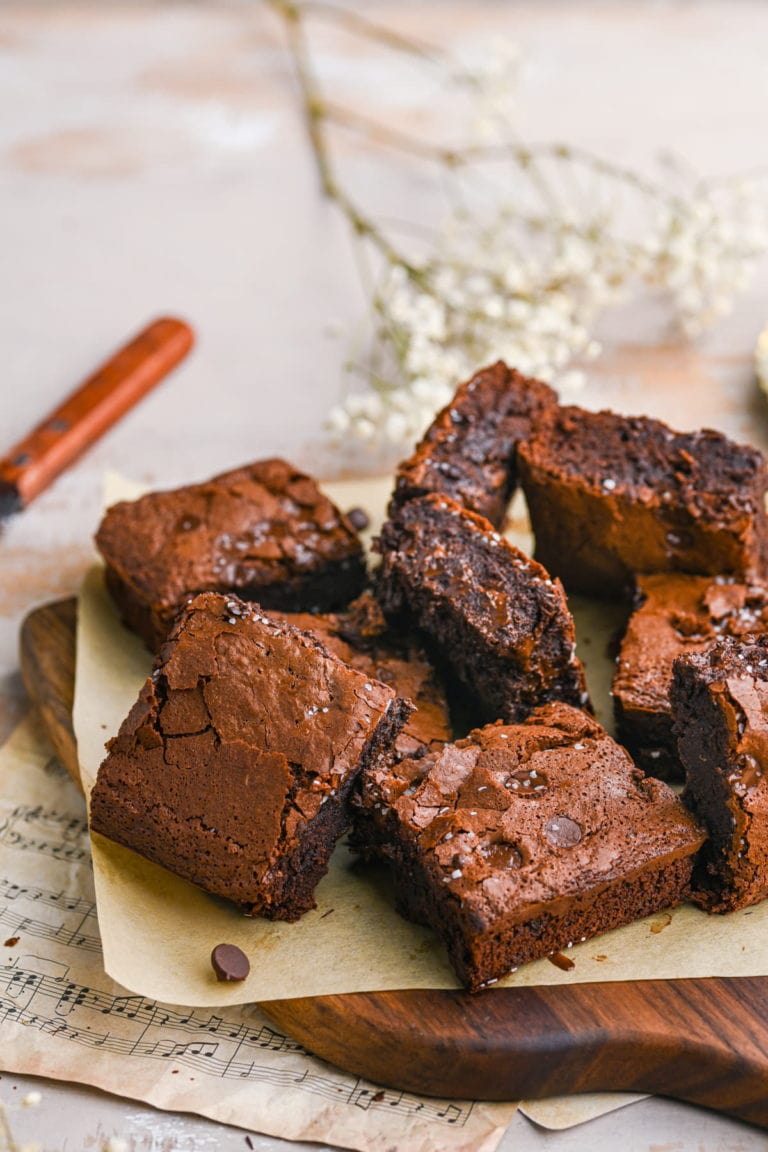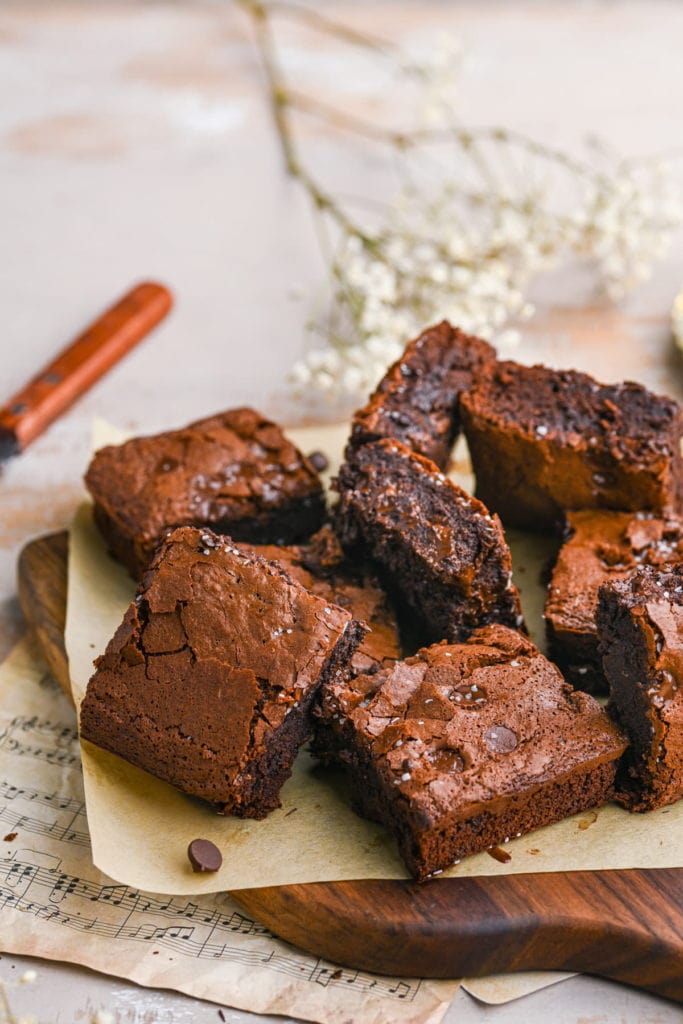 As an environmental scientist, I'm always conscious of my food waste. I love highlighting ingredients with a long shelf life, like Sweetened Condensed Milk!
Green tip: Did you know that of the billions of pounds of food wasted annually, it is estimated that 50% of it happens in our homes? It's always best to avoid food waste as much as you can!
Condensed Milk Brownies Ingredients
---
---
Here's everything you need:
Sweetened condensed milk. This secret ingredient gives your chocolate brownies the best texture!
Unsalted butter. Make sure it's softened for the best batter consistency.
Granulated sugar. You can also opt to sub date or coconut sugar for a healthier option.
Vanilla extract. For flavor.
Eggs. For leavening.
All-purpose flour. This acts as the base of your brownies.
Unsweetened cocoa powder. I love using dark cocoa powder, but any unsweetened cocoa powder works!
Salt. Inside the batter to amp up the flavor, plus you have the option to put a little sea salt on top for the perfect balance of salty and sweet.
Chocolate chips. Dark or semi-sweet.
Condensed Milk Brownies Tips and Tricks
---
---
Make Sure Your Butter Is Softened
Though salted will work in a pinch, I recommend using unsalted butter in this recipe so that you can control the amount of salt you are adding to your condensed milk brownies.
But most importantly, your butter must be softened—not melted, and not too solid, in order to get the best consistency batter.
The easiest way to soften your butter to perfection is to allow it to rest at room temperature for about 30 minutes before you start baking.
But if you're hit with a brownie craving or sudden urge to bake—don't fret! You can soften your butter in several other, quicker ways. I usually just soften my butter in the microwave. Start with 15 seconds on high, then drop down to 10 if it's still too solid.
From there, you'll just heat the butter in just 5-second intervals until it's softened. You'll know your butter is ready when your finger leaves an imprint when you poke it.
Green tip: Look for organic and palm oil-free butter if you can. Buying organic means you are supporting farms that do not use damaging pesticides and fertilizers, and palm oil production is a huge driver behind deforestation.
Cream the Milk, Butter, and Sugar First
Use a hand mixer on high to get the condensed milk, butter, and sugar mixture thick and smooth.
Creaming your fat (in this case the butter and sweetened condensed milk) and the granulated sugar together doesn't only combine these ingredients together smoothly, but it also adds little air pockets to the batter.
Aerating the batter is an effective way to get that soft and chewy texture you expect from a fudgy chocolate brownie.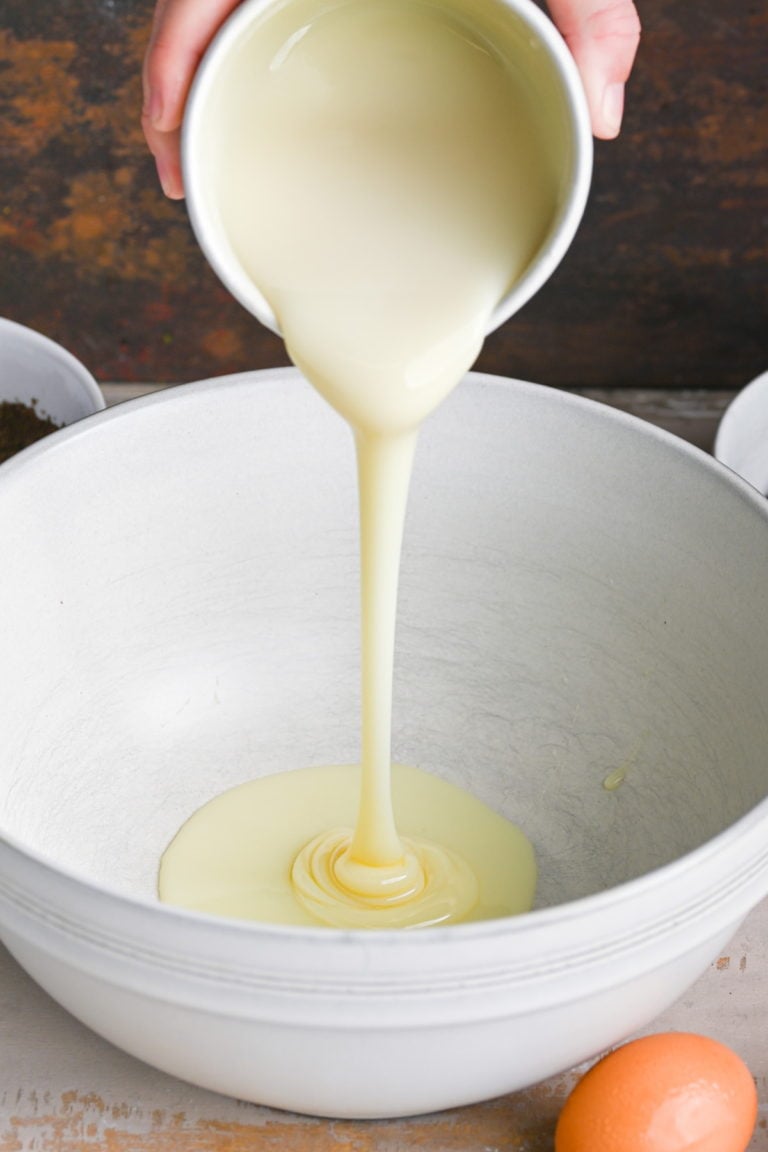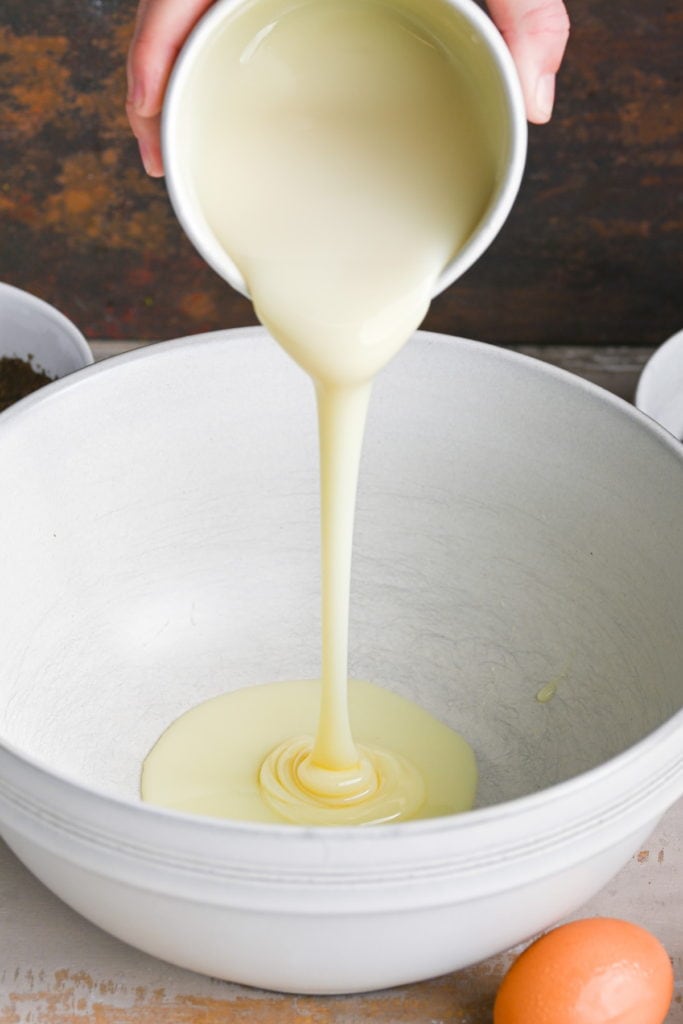 Beat in Your Eggs and Vanilla Next
Once you've creamed together your sweetened condensed milk, butter, and sugar, you're ready to add your eggs and vanilla extract.
As a general rule of thumb, it's safest to crack your eggs in a separate bowl first, rather than adding them directly to your batter. It's just the best way to avoid eggshells or a bloody egg.
But to be honest, I often "live on the edge" and crack 'em right in!
Use your hand mixer again to combine the eggs and vanilla extract into your batter until it is nice and smooth once again!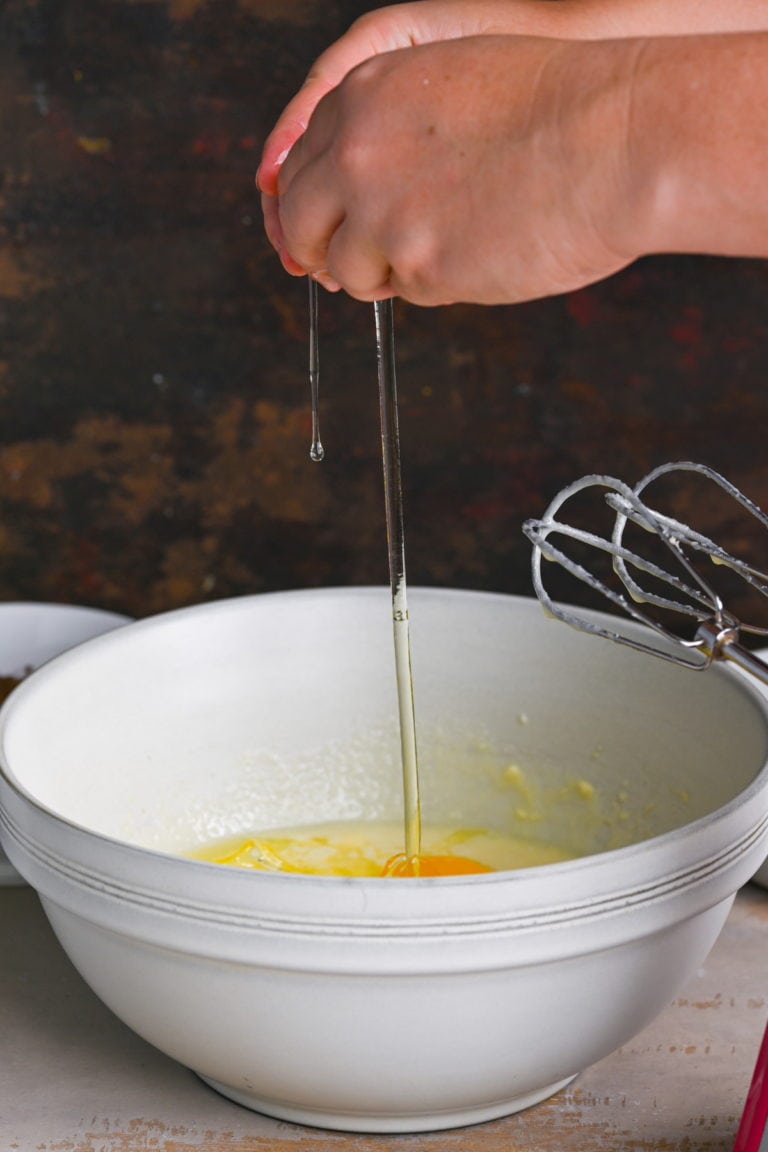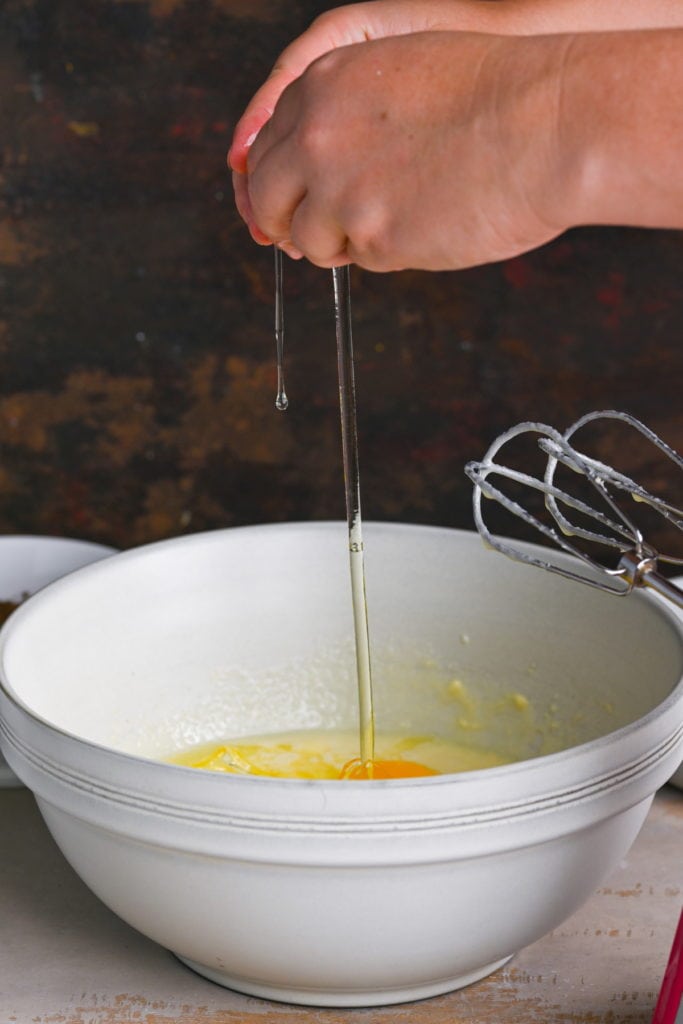 Add Your Dry Ingredients
Time for your flour, cocoa powder, and salt, and, you guessed it—your hand mixer is your best friend here!
Use it again to integrate your dry ingredients, mixing until there are no visible clumps. Biting into a lump of cocoa powder or flour makes for a bitter, unpleasant taste.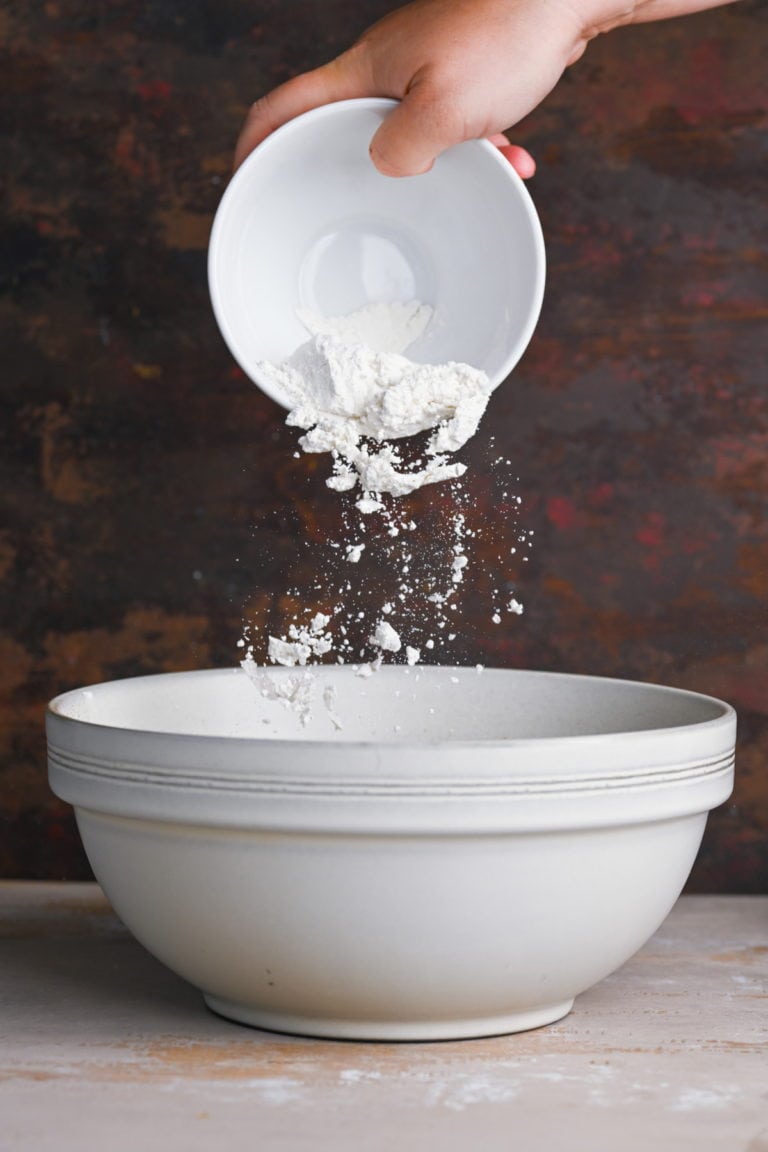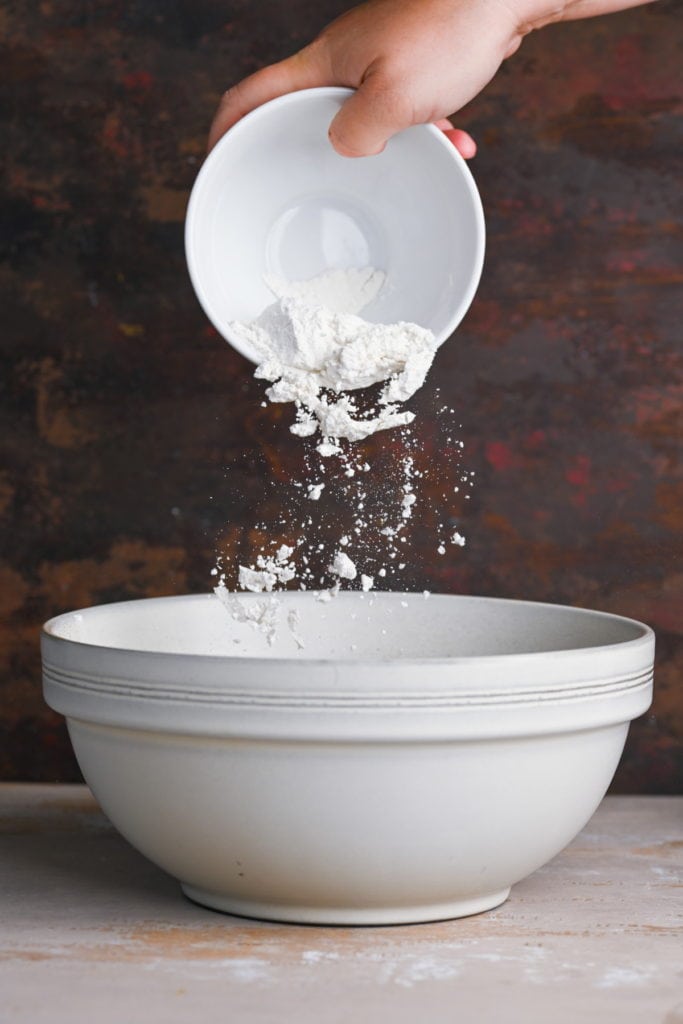 Transfer to a Lined Pan
Line a 9 x 9-inch square pan with parchment paper so you can easily remove your condensed milk brownies. These are fudgy and a little bit sticky, so you'll want to make sure your brownies are cool before cutting into them and peeling them away from the paper.
The best way to speed up the cooling process (because once that chocolatey smell is wafting through your kitchen, your patience may start to run out) is to remove the parchment paper with the brownies from the pan and transfer them to a cooling rack.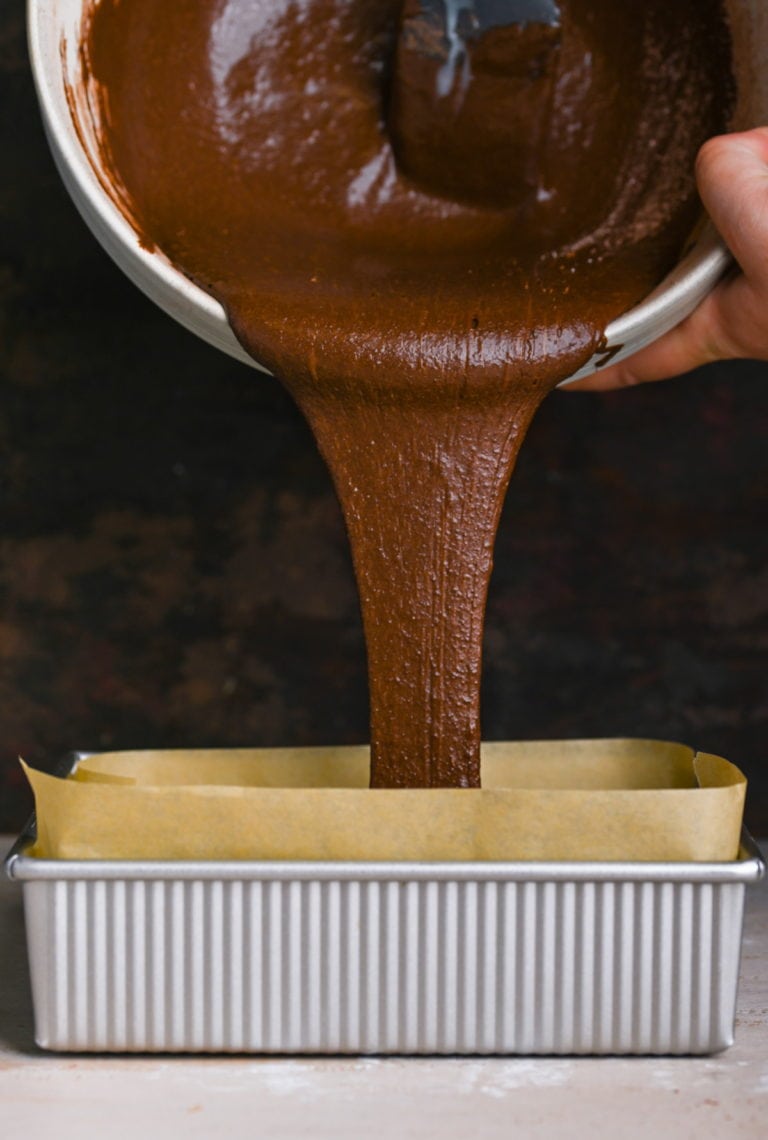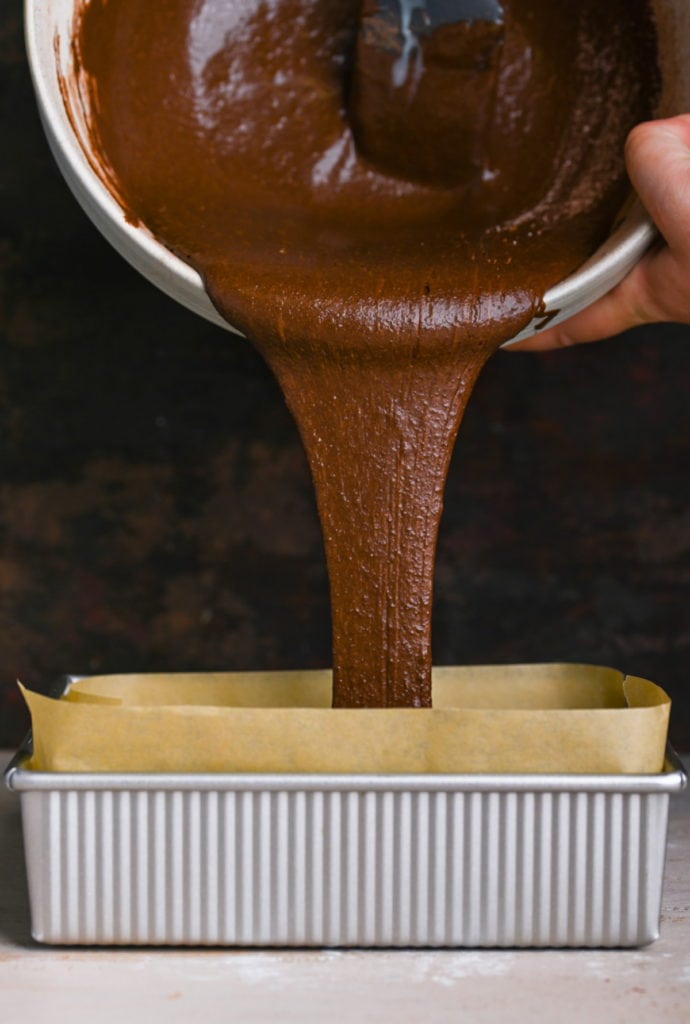 Add Chocolate Chips On Top
As opposed to mixing chocolate chips into the batter, you'll just want to add them on top of your batter once it's in the pan.
That's because this batter is a little bit thinner than your average brownie batter, so some of the chocolate chips will sink. Adding them on top and last is the best way to ensure they are spread more evenly throughout the batter, rather than all at the very bottom.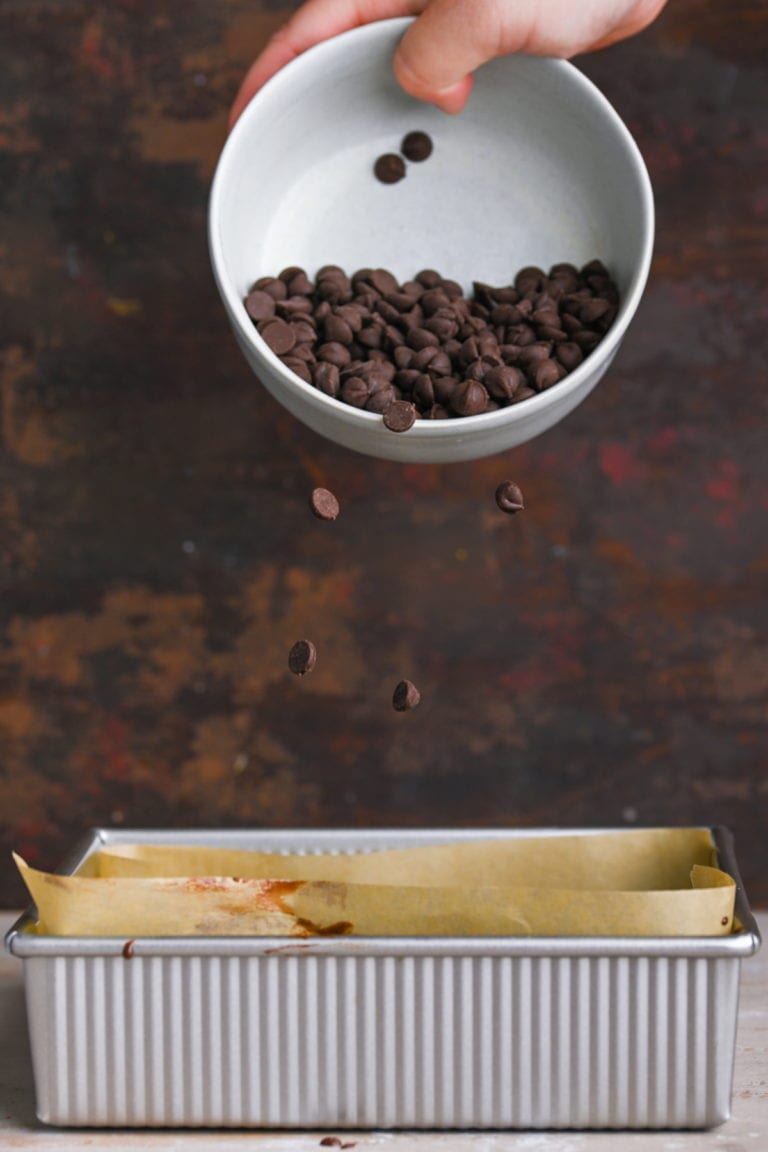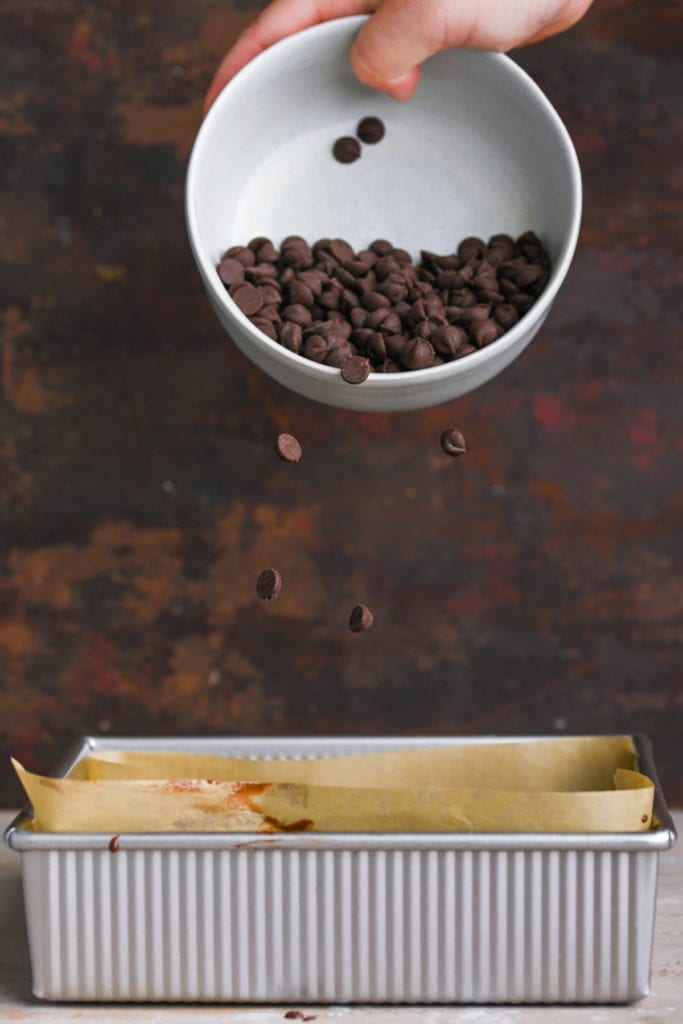 Storing Your Condensed Milk Brownies
Keep your condensed milk brownies in an airtight container or cover them up to keep them fresh. At room temperature, these delicious fudgy squares will stay delicious for 3-4 days.
If you want to extend the life of your brownies, you can freeze them for up to 4 months in an airtight container. Of course, make sure to allow them to thaw at room temperature before biting into them.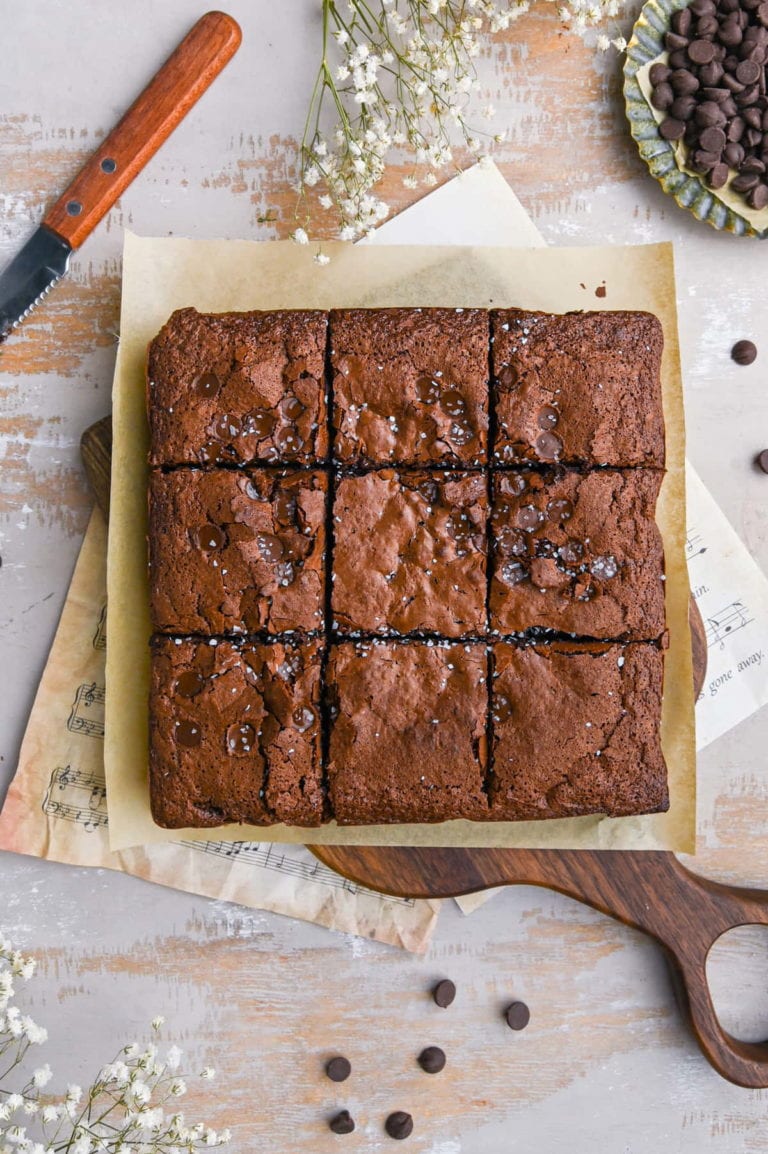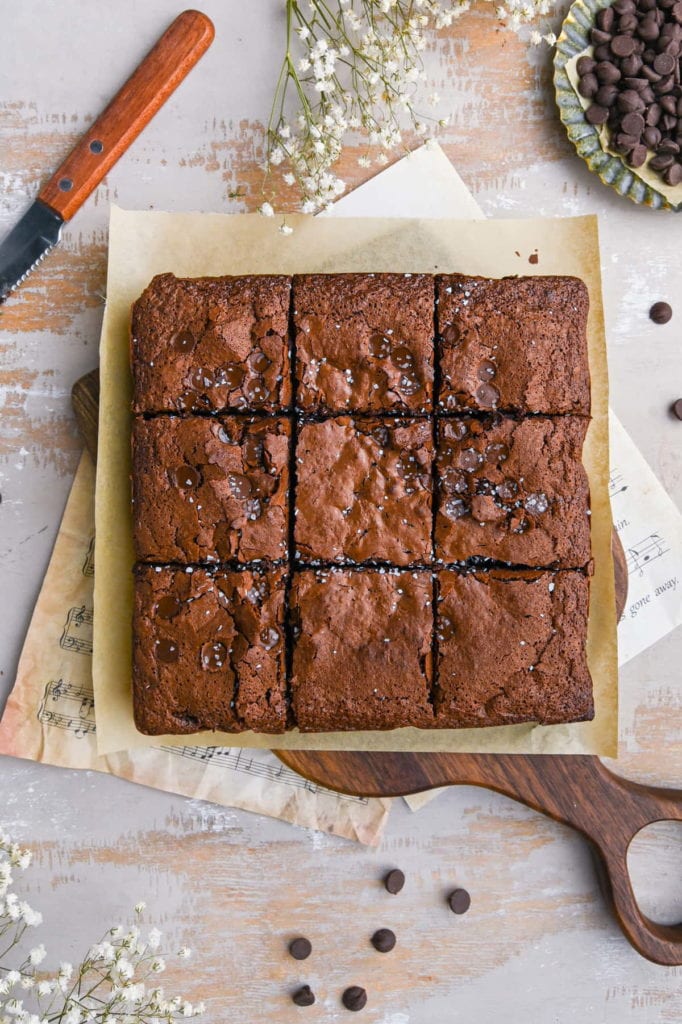 Condensed Milk Brownies Frequently Asked Questions
---
---
Can you use condensed milk in brownies?
Adding condensed milk to your brownie batter yields a chewy, fudgy brownie by adding moisture and extra sweetness.
What can I make with 1 can of condensed milk?
With just one can of condensed milk, you can whip up the most delicious, best-textured condensed milk brownies!
Is condensed milk the same as evaporated milk?
Though condensed milk and evaporated milk have the same consistency, they are not the same and should not be used interchangeably.
The difference between condensed and evaporated milk is the sugar content. Condensed milk is sweetened with added sugar, while evaporated milk is unsweetened.
Want to sharpen your kitchen skills?
Why You Should Make these Condensed Milk Brownies
---
---
The consistency. The addition of sweetened condensed milk to your brownie batter adds extra moisture, giving you a chewy, fudgy consistency that can't be beaten.
They're so easy! Just one bowl and basic pantry ingredients + the condensed milk will give you brownies in no time!
They're extra chocolatey. Between the already-chocolatey flavor and the addition of chocolate chips, you'll get a supercharged chocolate fix with every bite.
If you love these Condensed Milk Brownies and want more fun brownies, check out these Matcha Brownies and Brownie Blondies!