Ready to relax with a fruity and fun cocktail? Just close your eyes and this Tropical Aperol Bourbon Cocktail will transport you to an island in the sun with your toes in the sand with just one refreshing sip!
Aperol and Bourbon is such a great combo already, but when you add some sweetness from pineapple juice, you're in for a lush treat! Plus, an extra hit of fresh citrus from lemon juice really brings this cocktail to the next level!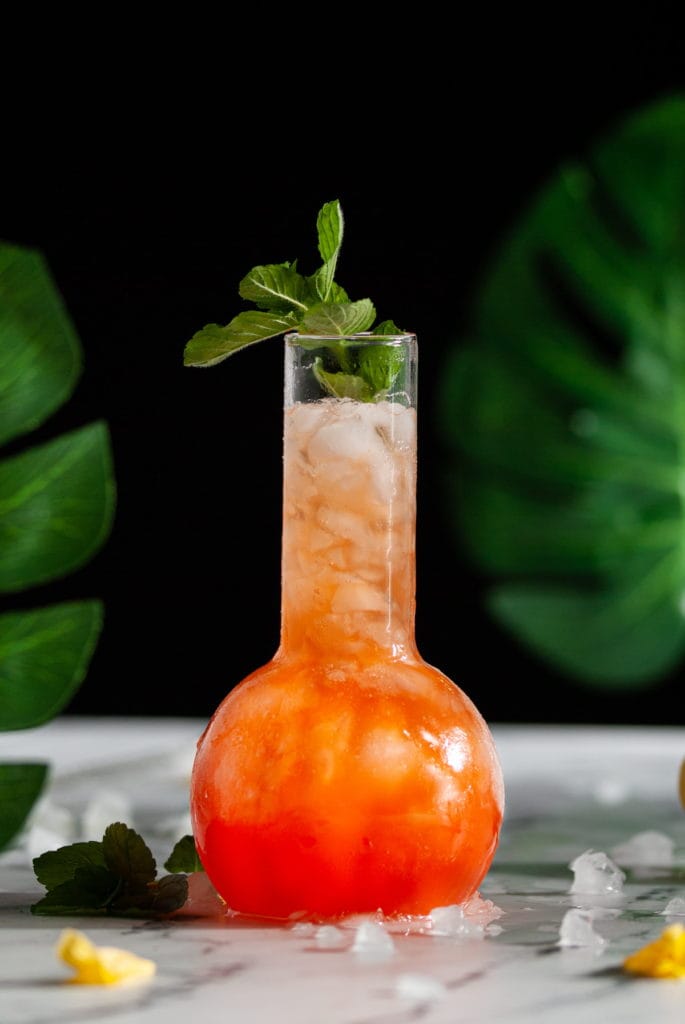 As an environmental scientist, I always try my best to source my ingredients responsibly and reduce my plastic waste.
For this recipe, I purchased my alcohol in glass bottles instead of plastic, opted for canned pineapple juice, and sourced my lemons organically and locally!
Green tip: Aluminum and glass are 100% recyclable. When possible, opt for cans or glass and avoid plastic containers that will inevitably make their way into our environment and become microplastics.
Aperol Bourbon Cocktail Ingredients
---
---
Here's everything you need:
Aperol. A popular Italian bitters Aperitif that gets its vibrant color from rhubarb.
Bourbon.  Feel free to use your own personal favorite.
Lemon Juice. Juice from a fresh lemon goes a long way in this cocktail!
Pineapple Juice. I highly recommend opting for 100% pineapple juice!
Mint for garnish (optional). For a little extra color and freshness.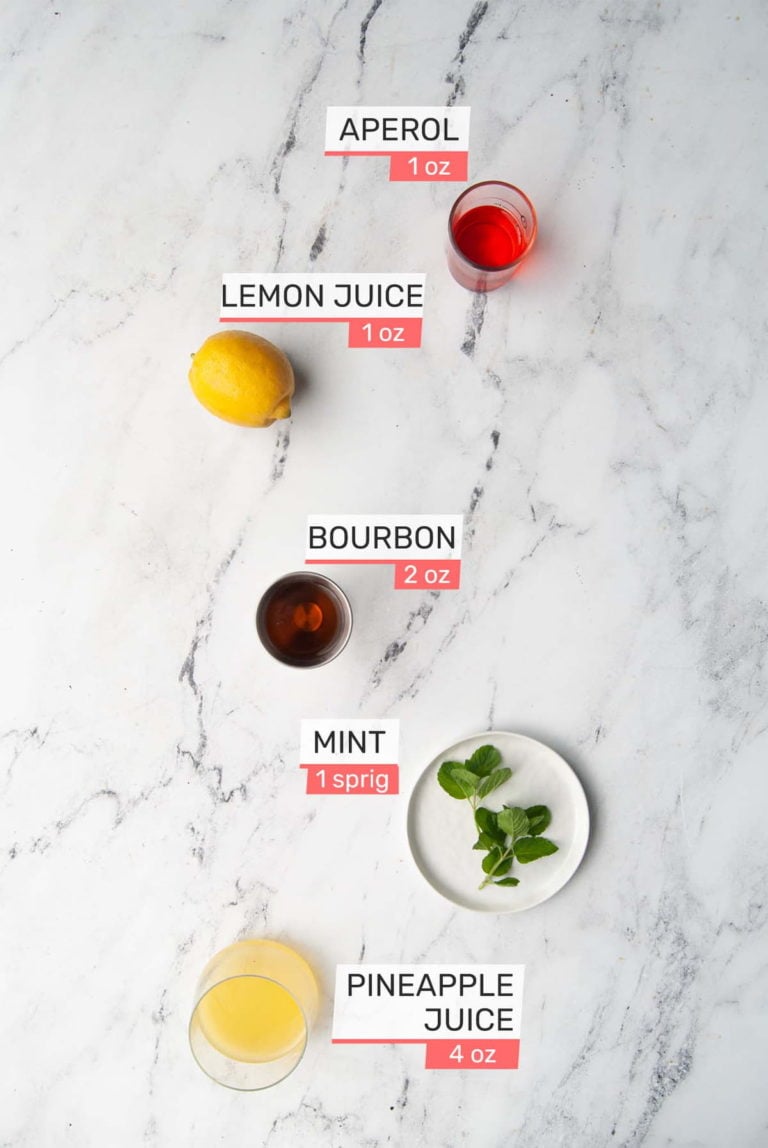 Aperol Bourbon Cocktail Tips and Tricks
---
---
Use Fresh Lemon
Of course, using pre-squeezed lemon juice is always an easy option, and if that's all you have on hand—go for it!
But if you really want to make the most out of this refreshing cocktail recipe, I highly recommend using a squeeze of fresh lemon juice.
Each lemon on average contains 3 tablespoons (or 1.5 ounces) of lemon juice, so just 1 lemon should be more than enough for 1 cocktail.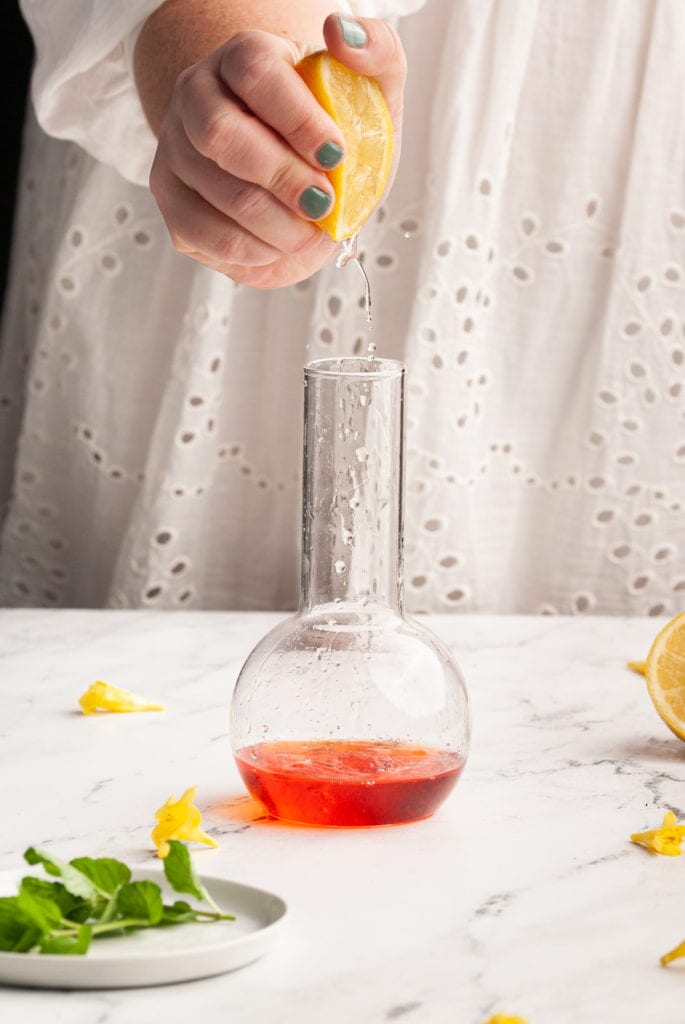 Serve Cold
I like to add ice to my cocktail before topping it with pineapple juice. This drink is served best ice cold.
Fill your glass up all the way to the top and then pour over your pineapple juice.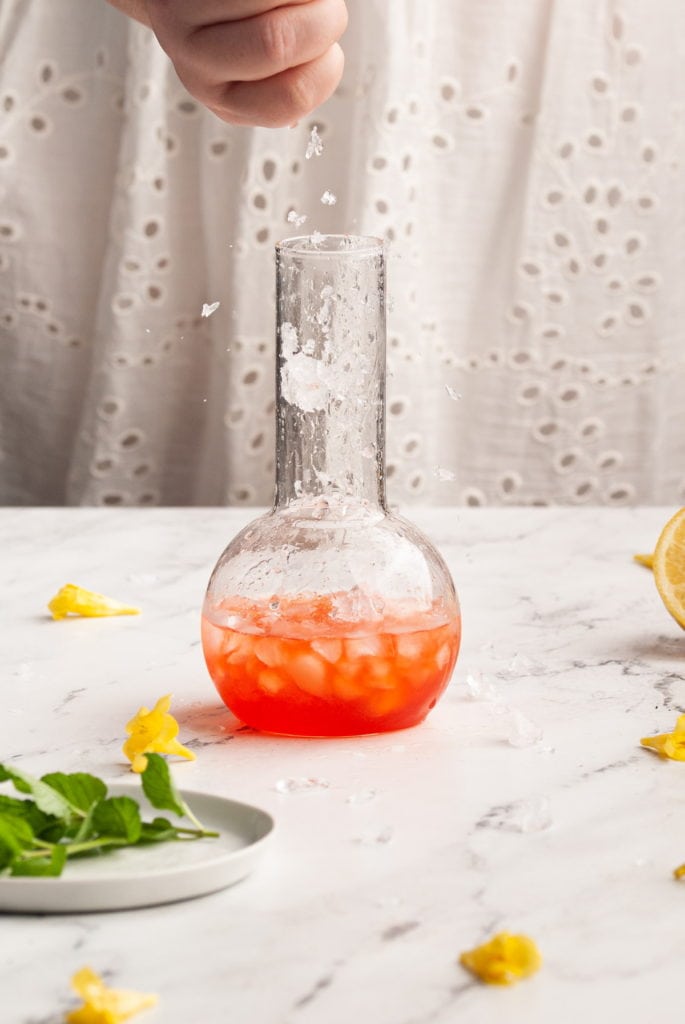 Tested Substitutions
I love bourbon in this cocktail because it has a subtle sweetness that is enhanced by the pineapple juice, but you can use any whiskey in this cocktail with great results.
If you don't have Aperol on hand, you can easily replace it with Campari.
The mint garnish adds a little extra freshness and aroma, but you could use fresh basil or fresh rosemary instead.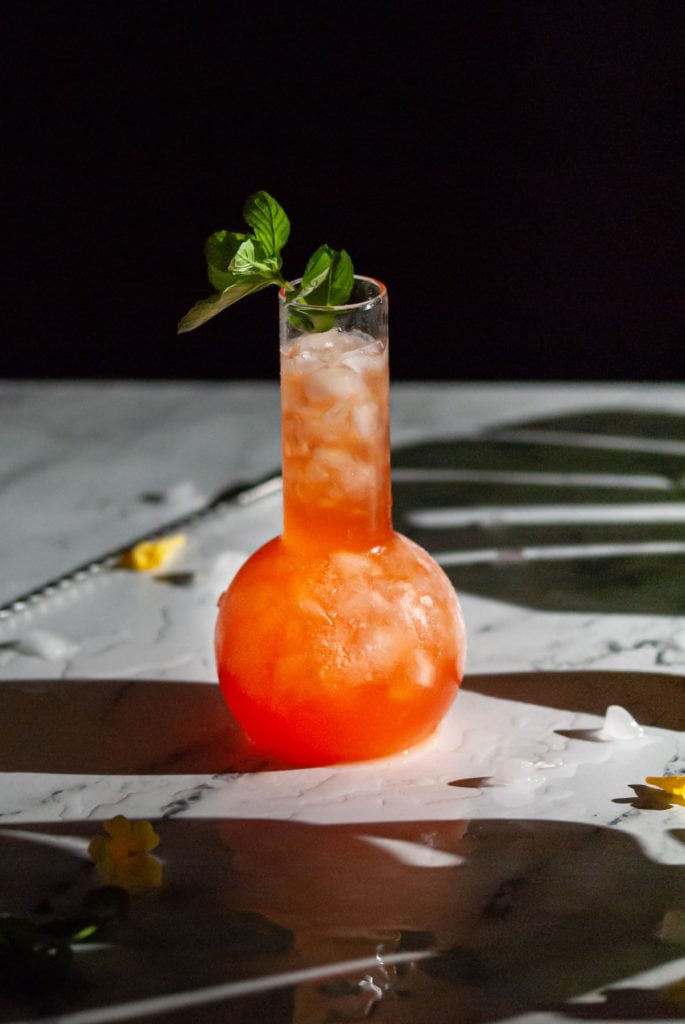 Why You Should Make this Aperol Bourbon Cocktail
---
---
It's refreshing. Served ice-cold with tropical flavors and a punch of citrus.
It's vibrant. The Aperol gives it such a gorgeous color!
It's fruity. There's a strong taste of pineapple which is complimented beautifully by the bourbon, Aperol, and lemon juice.
If you're loving this Aperol Bourbon Cocktail and want more Aperol cocktails, check out this Aperol Gin Cocktail with Ginger Beer.