Looking for a simple drink to mix up at home? This Vodka Sour packs a lot of flavor with just 3 simple ingredients.
With just fresh lemon, some sweetener, and vodka required, you can make this anytime, and enjoyed it all throughout the year! Its ease and powerful taste have made this simple drink my go-to when it comes to fresh, but strong cocktail recipes.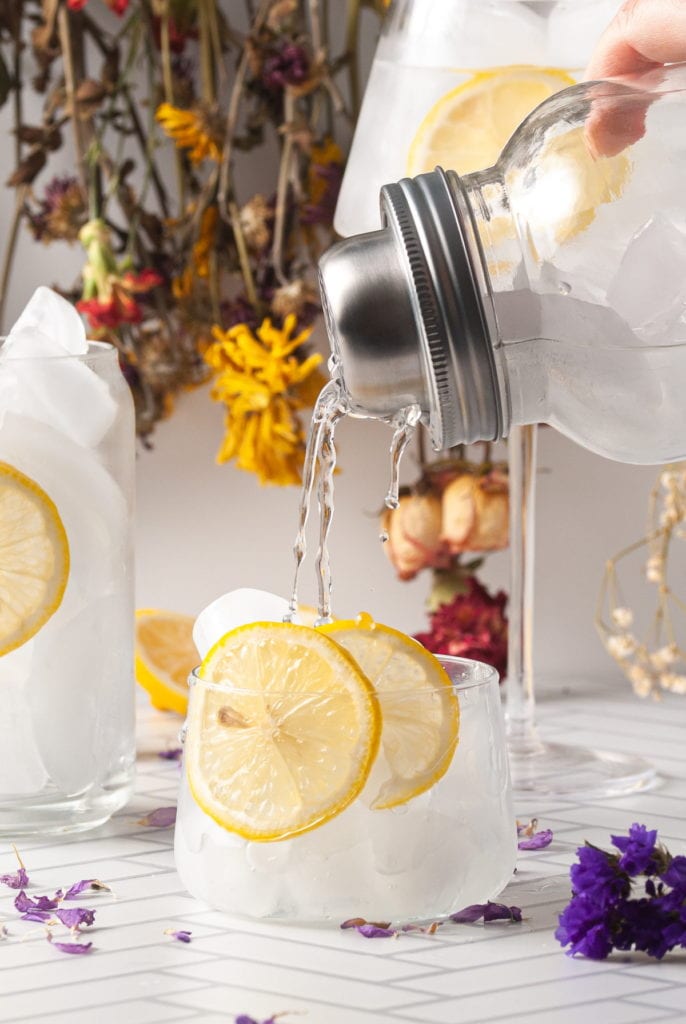 Vodka Sour Tips and Tricks
---
---
Gather Your Ingredients First
I highly recommend using fresh lemon for the best flavor. You should get all the juice you need out of 1 lemon, and still have extra for garnish.
Here's everything you'll need:
Choosing Your Vodka
This cocktail has tons of fresh flavor, and is best off with a non-flavored vodka to allow those flavors to shine!
That being said, if you have a citrus-flavored vodka, like lemon, lime, or orange, that will work here in a pinch.
I used Tower Vodka for this cocktail and loved it!
Green tip: Look for vodka in a glass bottle to reduce your contribution to plastic waste.
Shake it Up!
Use a cocktail shaker to mix up your 3 simple ingredients with ice to really make sure everything combines together and to make it ice cold.
If you don't have a cocktail shaker, just mix the vodka sour ingredients with ice in a separate cup, and strain them into your glasses. This refreshing lemon sour tastes much better cold.
Don't Just Squeeze Your Lemons, Let 'Em Hang Out A While
Utilize both the juice and the peel. The peel has oils in it that are dense with flavor—that's why citrus zest is used a lot in cooking.
Squeeze your lemon juice into your shaker and then drop what's left into your drink. This will allow you to optimize that refreshing citrus taste.
You'll need 1 lemon total to make a Vodka Sour. Slice it in half first, and use one whole half to get your juice. The other half can be sliced for garnish and added to your glass.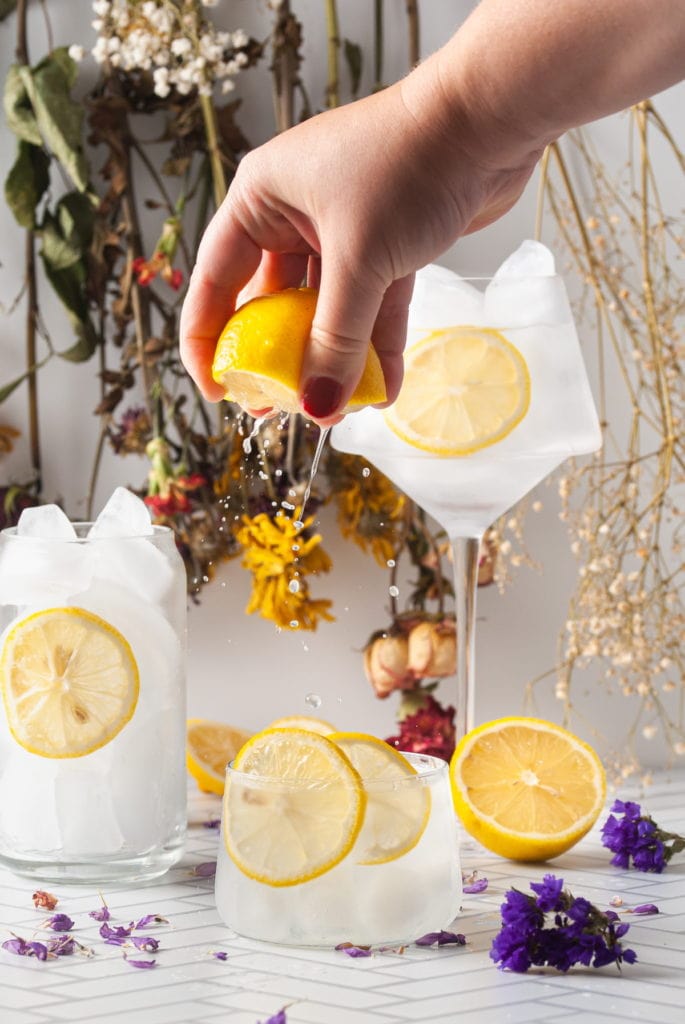 Making Your Own Simple Syrup
If you don't have simple syrup at home, you can make your own with sugar and water. You can use brown sugar, granulated sugar, or even coconut sugar.
Green tip: Making your own sauces and syrups is a great way to avoid extra plastic packaging that eventually ends up in landfills or makes its way into the environment and becomes microplastics.
This recipe works best with granulated sugar, as it's a perfect balance to the sour lemon, without adding any undertones of vanilla or caramel.
To make a simple syrup, just add equal parts sugar and water to a small pot over high heat and whisk until the sugar is dissolved. Next, transfer it to a heat-safe glass and allow it to cool before using it for your vodka sour.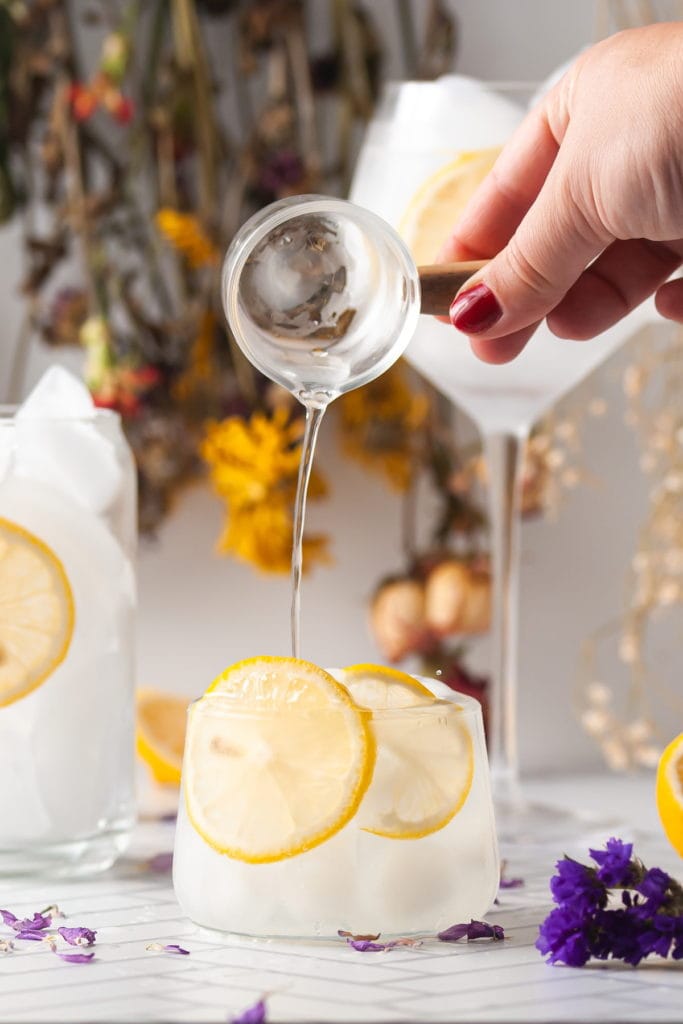 Choosing A Glass
Typically a lemon sour whether it be with whiskey, vodka, or otherwise is served in a lowball glass.
But that doesn't mean you can't enjoy this vodka sour however you please! I will sometimes drink them from a stemmed glass, as the drink is icy cold and a stem makes it easier to hold.
You can also opt for a taller glass and make a double. Whatever glass you choose, I highly recommend adding ice.
If you're just starting to make cocktails at home and need a great resource on how to build your at-home bar, check out How To Build a Budget-Friendly Bar Cart.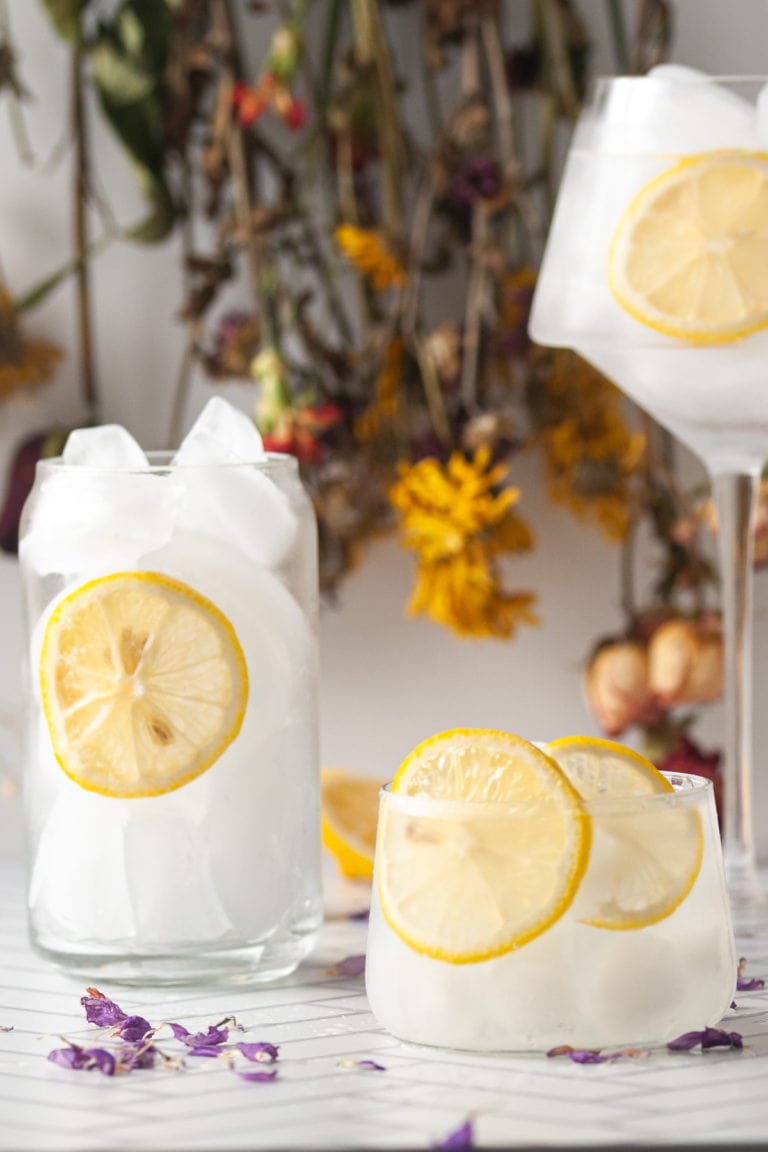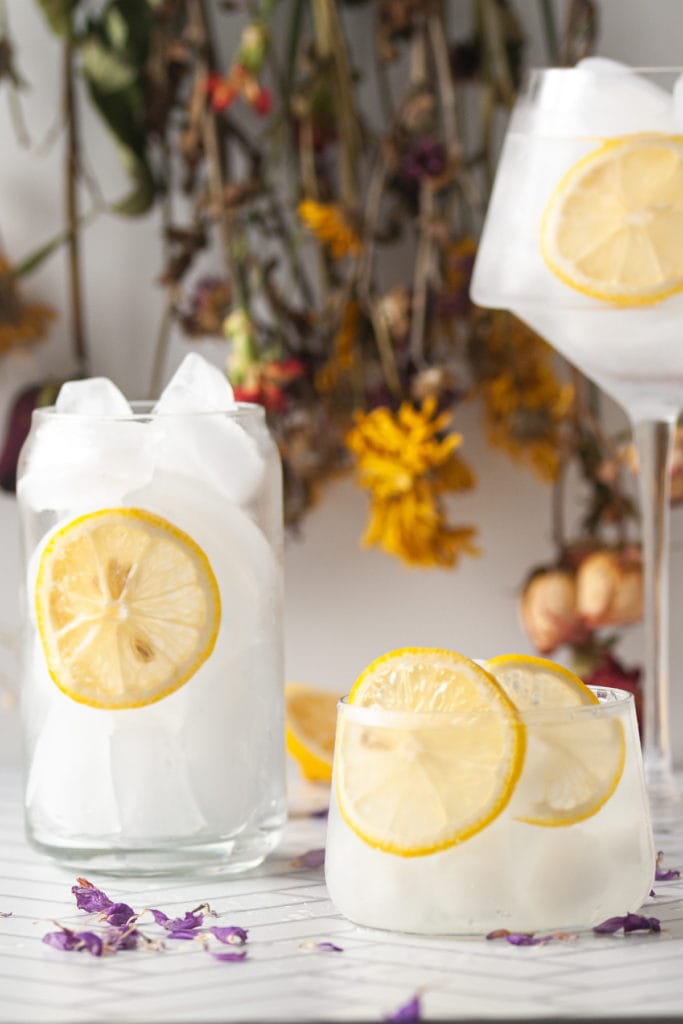 Tested Substitutions
A classic lemon sour uses simple syrup, but that doesn't mean other sweeteners don't work, too. You can substitute honey, agave, or even molasses for simple syrup in this recipe.
All three of these options do have more of a distinct taste, so you will be adding another flavor element to your dish. I personally prefer agave over honey or molasses, if the simple syrup is not an option.
Why You Should Make This Vodka Sour
---
---
It's simple. Only 3 ingredients required. Simple as that.
It's fresh. That refreshing citrus is the star!
It's balanced. Perfect balance between sour and sweet.
If you're loving this Vodka Sour and are looking for more cocktail inspo, check out these lists of Mixology Cocktails To Try At Home, Best Margaritas, and Best Sangrias!