Wondering what to mix with coconut rum? I've got you. This Coconut Daiquiri with Grapefruit is refreshing enough to make you feel like you're on a tropical vacation with just one sip.
We all know those cocktails, the ones that transport you. Most coconut cocktails do this for me. One sip and I'm on a beach somewhere swaying on a hammock under a palm tree, toes in the sand.
But you don't have to leave your home to get that feeling. Just whip up this easy, 5 ingredient Coconut Daiquiri and you're there.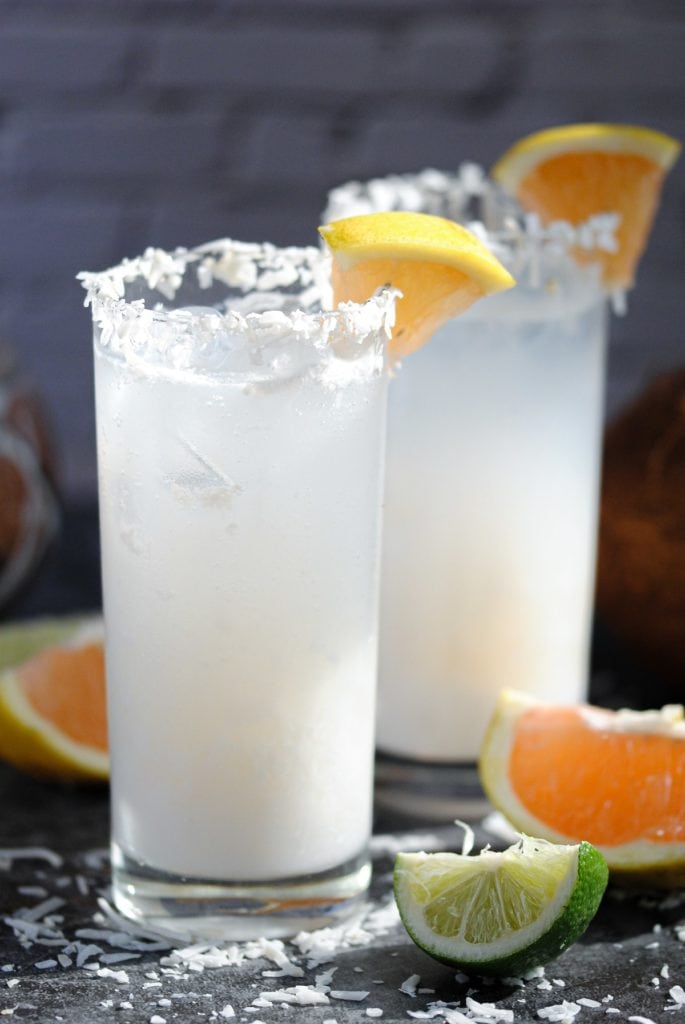 Coconut Daiquiri Tips and Tricks
Use Coconut Rum or Liqueur
While you absolutely can use any white rum and still get a refreshing drink, the milky white color and sweet flavor in this tropical cocktail come primarily from the coconut rum. I used Captain Morgan Loco Nut, which is a blend of rum and coconut liqueur.
You could also make this with Malibu, Bacardi, or any other coconut-flavored white rum!
It's Best with Fresh Citrus
Opt for fresh lime and grapefruit! You will only need about one half of a lime and one quarter of a grapefruit. Citrus generally lasts for 2-3 days after its cut if it's covered and stored in the refrigerator.
Green tip: Millions of food is wasted annually in the U.S. Avoid wasting your citrus by wrapping unused citrus and storing it in the refrigerator. It will last another 2-3 days.
Don't Shake Up Your Club Soda
If you want to use a cocktail shaker for this Coconut Daiquiri, you absolutely can! Just use it to shake up your rum, coconut water, lime juice, and grapefruit juice, add that to a glass, and finish with your club soda.
Shaking up carbonated drinks will most likely cause a mess and it steals some of your refreshing bubbles.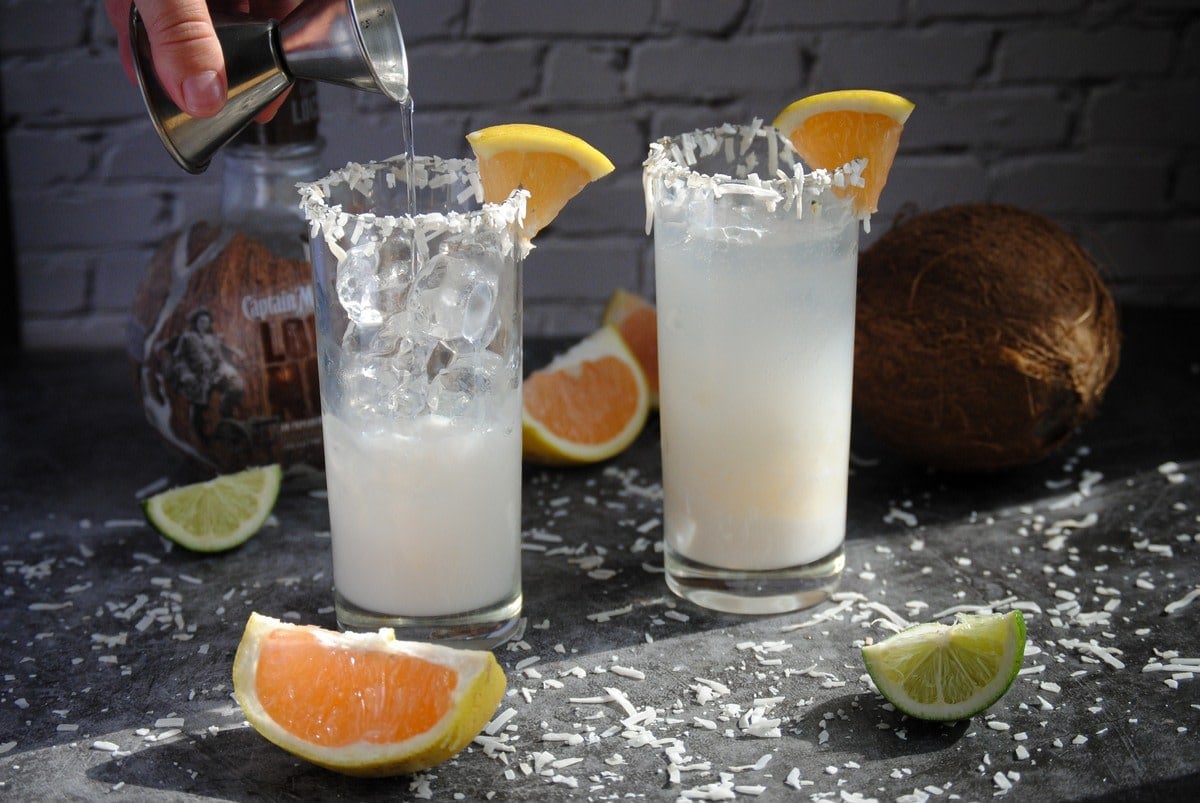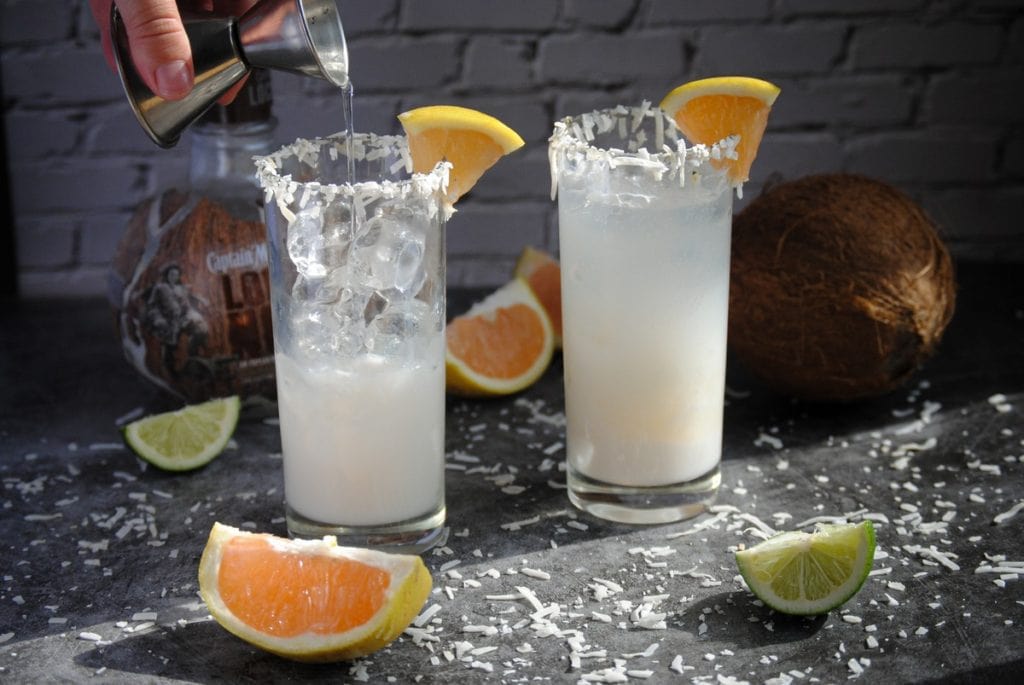 Why You Should Make this Coconut Daiquiri with Grapefruit Juice
It's tropical. That subtly sweet and always refreshing coconut will totally transport you to an island in the sun!
It's fresh. The fresh-squeezed juice from the grapefruit and lime is like summer in a glass.
It's fizzy. That club soda to finish gives it a bubbly pop.
If you're loving this Coconut Daiquiri and want more refreshing cocktails, check out this list of 10+ Mixology Cocktails To Try At Home!
Coconut Daiquiri Frequently Asked Questions
What are the main ingredients in a Daiquiri?
The main ingredients in a daiquiri are rum, citrus, and a sweetener.
What's in a classic Daiquiri?
A classic Daiquiri consists of rum, lime juice, and simple syrup.