Looking for a fresh new summery take on the margarita? This Watermelon Basil Margarita combines all your favorite summer flavors for the perfectly sweet, totally refreshing sip!
Sweet watermelon and herbaceous basil is an incredible combo on its own, but add a little sweetener and tequila and you've got summer in a glass!
As an environmental scientist, I am always looking for fun ways to integrate seasonal ingredients. And nothing screams summer more than watermelon and basil!
Green tip: Eating seasonally is one of the best (and most delicious) ways to support local and decrease your carbon footprint. Local foods have less associated transportation costs and fuel emissions. Simply put, eating seasonally = less environmental impact. Check when watermelon is in season in your area with this Seasonal Food Guide.
Watermelon Basil Margarita Tips and Tricks
---
---
Gather Your Ingredients First
Here's everything you'll need: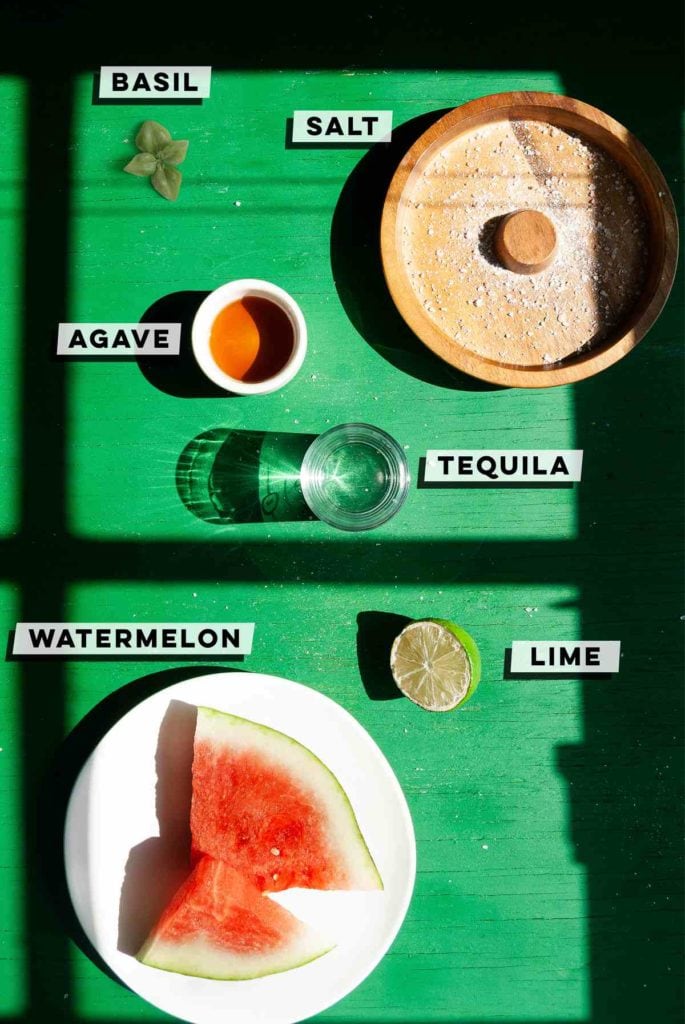 Salting Your Rim
This part is optional, but if you want the ultimate margarita experience, it's highly recommended! It's simple to do. Just wet the rim of your glass with a lime and then dip it into salt.
You can put the salt on a plate, in a shallow bowl, or easiest of all—use a cocktail rimmer. I used pink Himalayan salt here, and it's such a great contrast to the sweet margarita.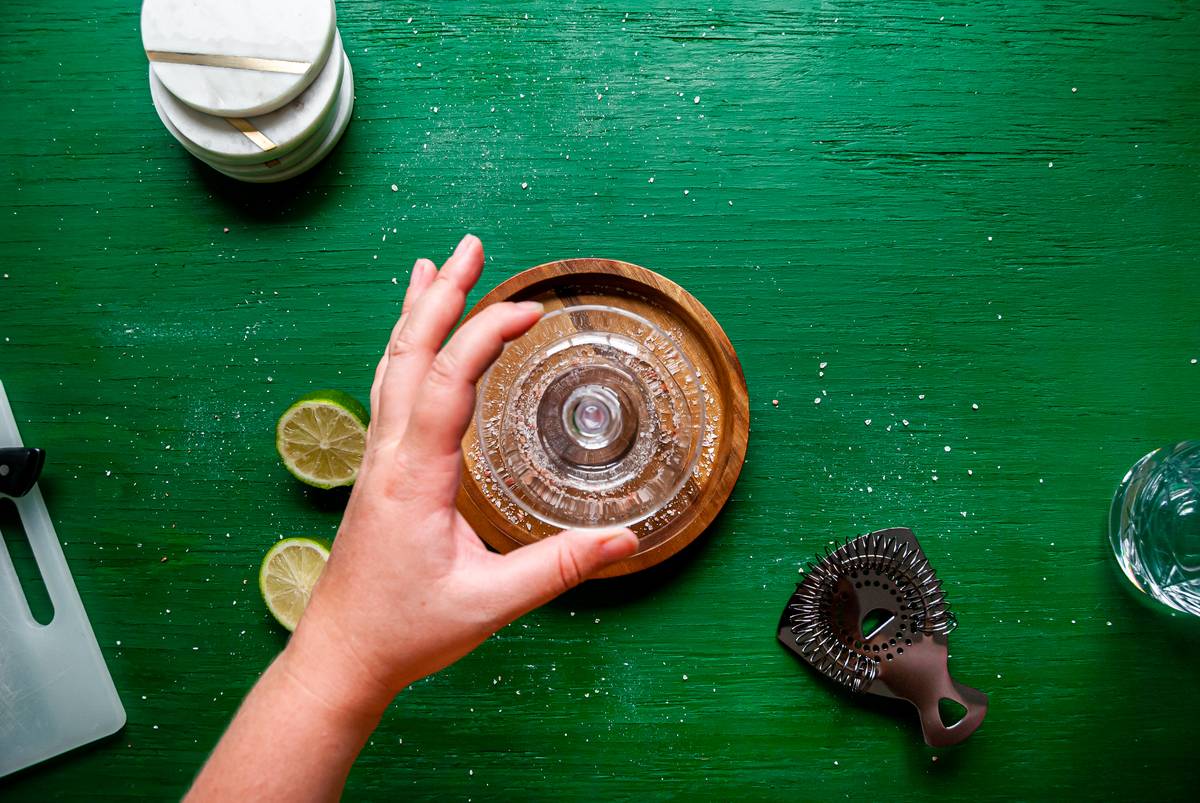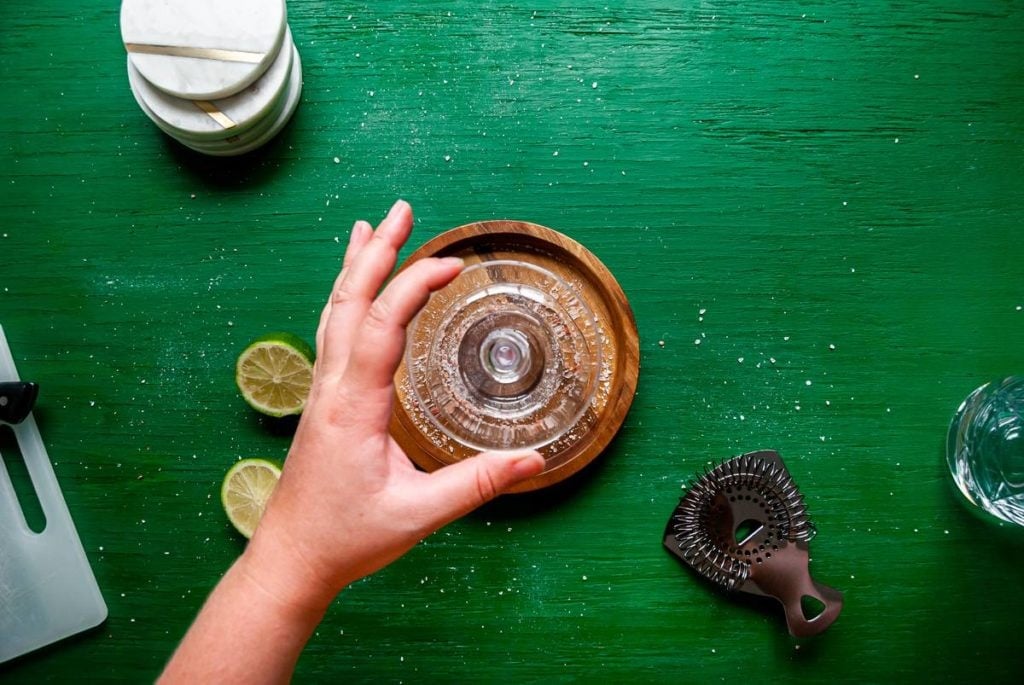 Muddle Up a Puddle
The best way to infuse all the flavor from the watermelon and basil is to muddle them together for about 30 seconds. You really want most of the juice to be extracted from the watermelon!
Make sure to get that basil muddled, too! Muddling the basil releases flavor from the herbs.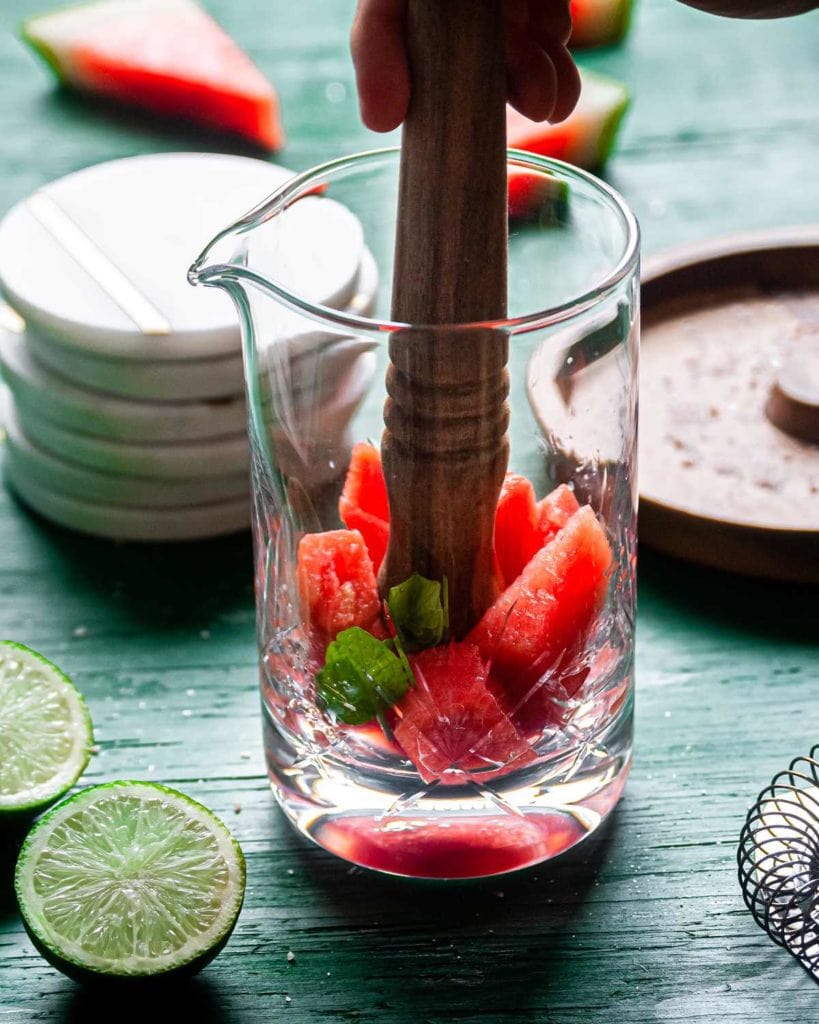 Tested Substitutions
This recipe calls for 2 ounces of tequila Blanco. It's my preference just because it tends to be a tad more citrus-y, which plays well with the fresh lime. That being said, if you prefer reposado, that absolutely plays well with these ingredients, too!
I love using agave in margaritas because it is such a great tequila accompaniment! However, you can use any sweetener in place of it here. Use simple syrup, honey, or even molasses in the same amount in its place.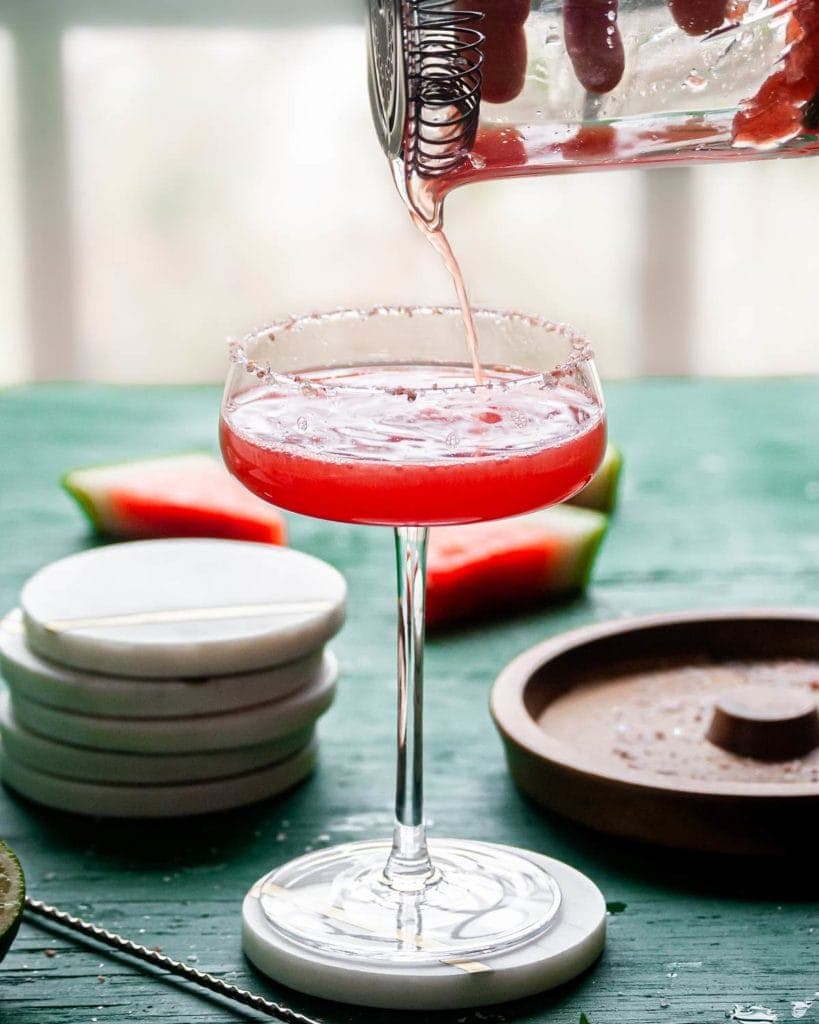 Why You Should Make This Watermelon Basil Margarita
---
---
It's summery! Seasonal watermelon and basil make this taste like summer in a glass!
It's refreshing! Fresh fruit and herbs make for a super fresh sip
It's strong. Tequila. 'nough said.
Loving this Watermelon Basil Margarita and want more Watermelon-infused drinks? Check out this Watermelon Sangria! And for more margaritas, check this list of Best Margarita Recipes.