Looking for an exciting new way to sip your tequila? This Aperol Margarita takes a delicious classic and puts a twist on it to bring you a brand new way to kick back and relax.
The use of Aperol here gives you the classic margarita taste and then some, with its slightly bitter aftertaste and a strong punch of citrus. It will easily become your new favorite unique margarita recipe.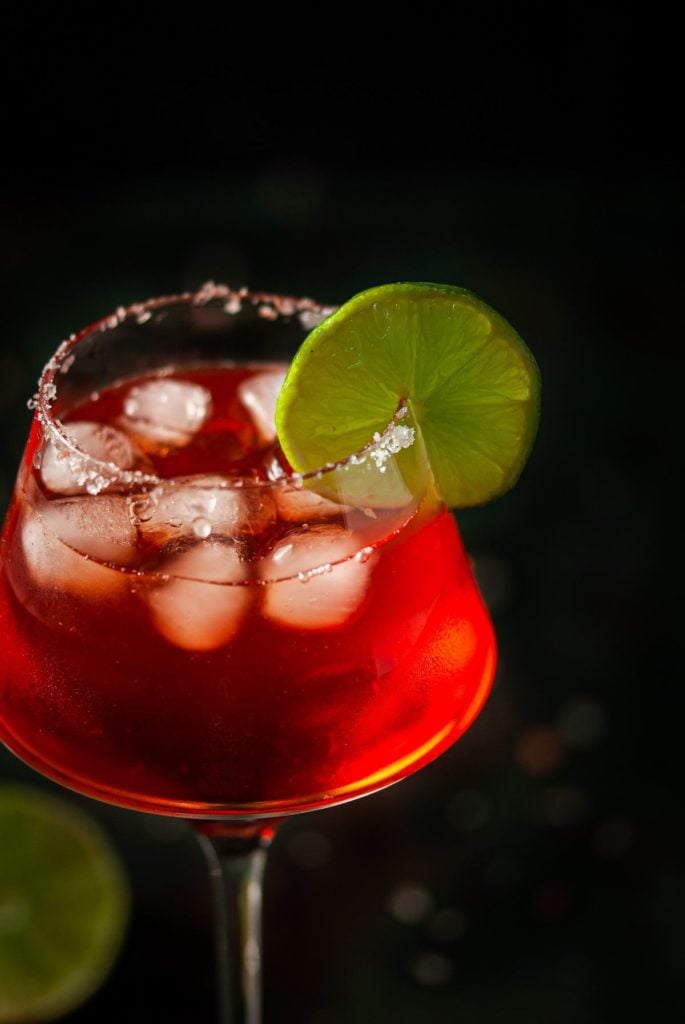 So What Is Aperol Anyway?
Aperol is a classic Italian bitters apértif known for its citrusy notes of orange and iconic bright red hue. As its description as an apértif suggests, it was originally intended as a before-dinner drink.
Green tip: Consider buying your liquor in glass bottles to reduce your contribution to plastic waste.
Aperol Margarita Tips and Tricks
---
Gather Your Ingredients First
There are only a few, which means we lean on the flavor of each to really make this cocktail come together. I highly recommend using fresh lime for your lime juice. One large lime should get you all the juice you need.
Here's everything else you'll need:
Aperol. The source of your gorgeous vibrant color and complex flavor.
Tequila. What's a margarita without it?
Agave. For sweetness.
Lime. For citrus.
Ice. For cooling.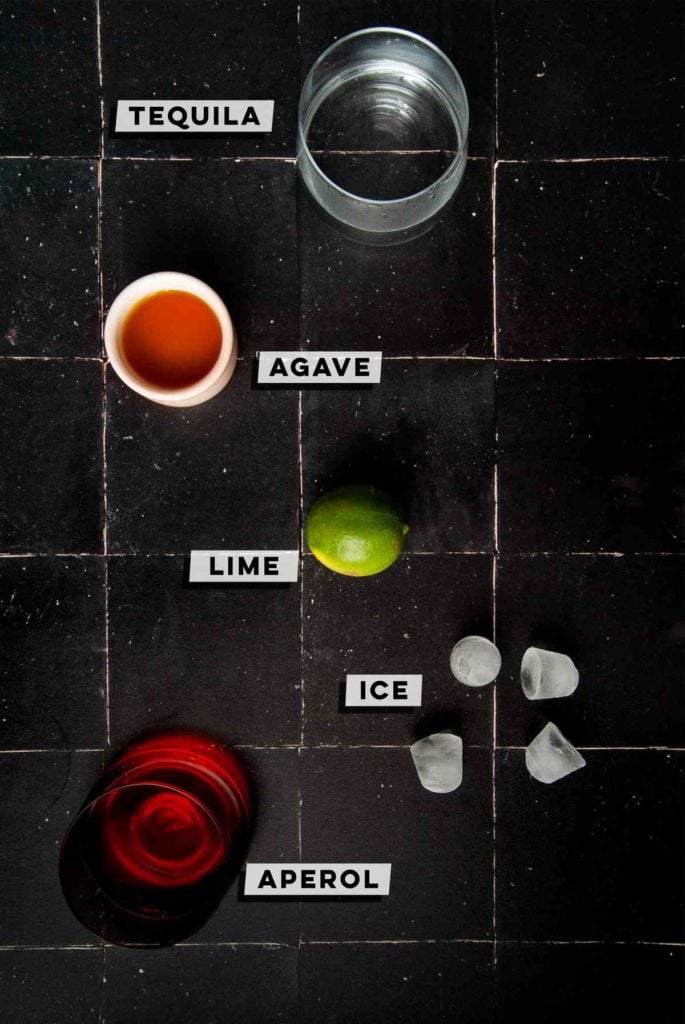 Garnishing Your Rim
This part is optional, but if you want the ultimate margarita experience, it's highly recommended! It's simple to do. Just wet the rim of your glass with a wedge of lime and then dip it into salt.
You can put the salt on a plate, in a shallow bowl, or easiest of all—use a cocktail rimmer. I love using pink Himalayan salt here—it provides such a great contrast to the otherwise sweet margarita.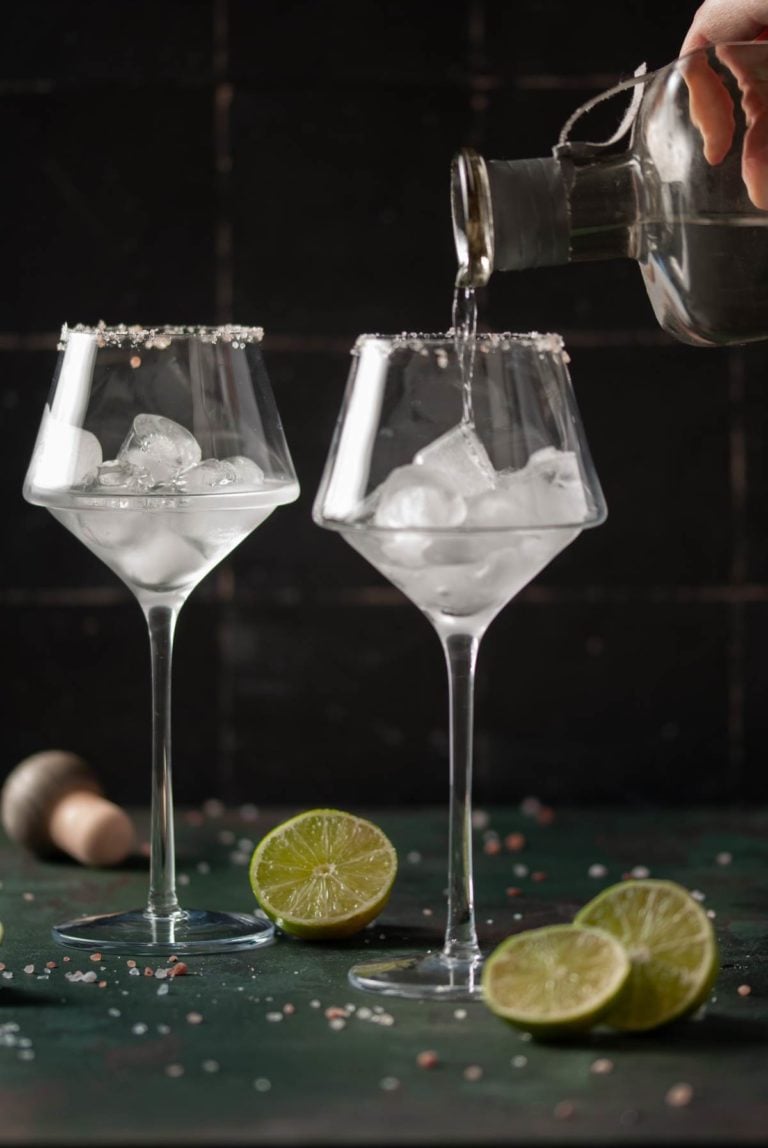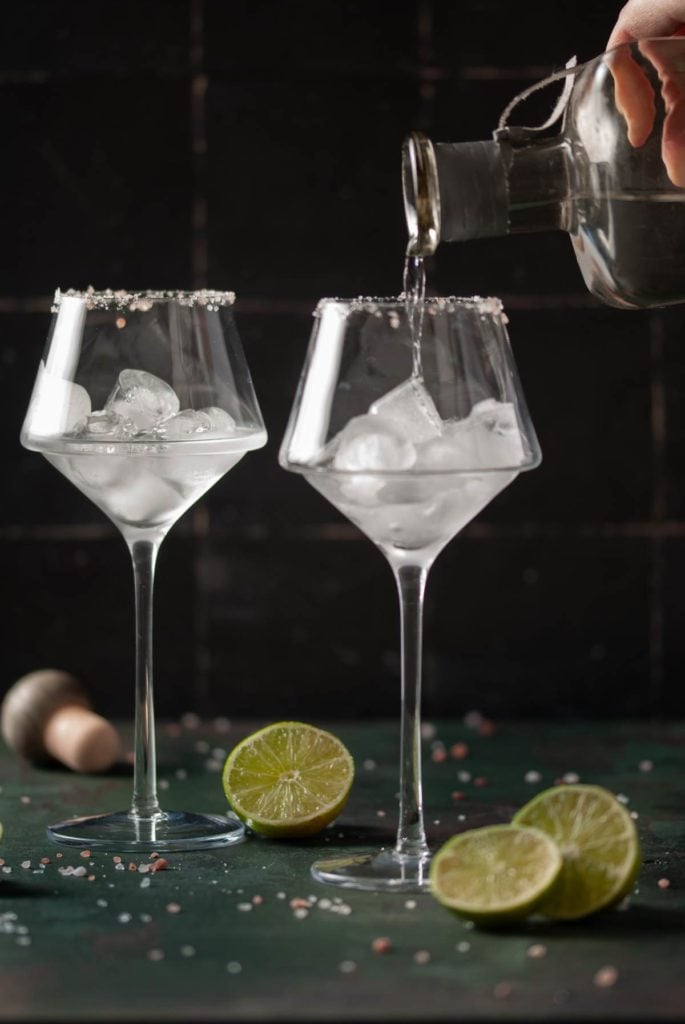 Tested Substitutions
This recipe calls for 2 ounces of tequila blanco. It's my preference just because it tends to be a tad more citrus-y, which plays well with the fresh lime. That being said, if you prefer reposado, that absolutely plays well with these ingredients, too!
I love using agave in margaritas because it is such a great tequila accompaniment! However, you can use any sweetener in place of it here. Use simple syrup, honey, or even molasses in the same amount in its place.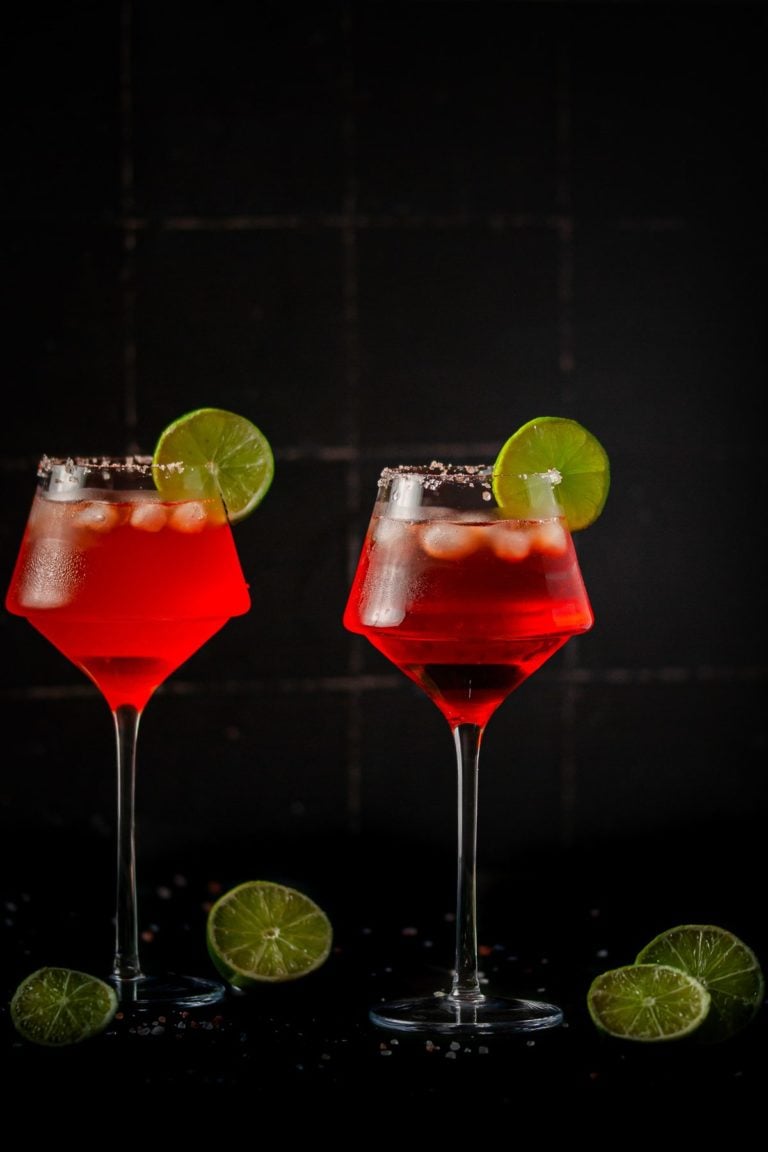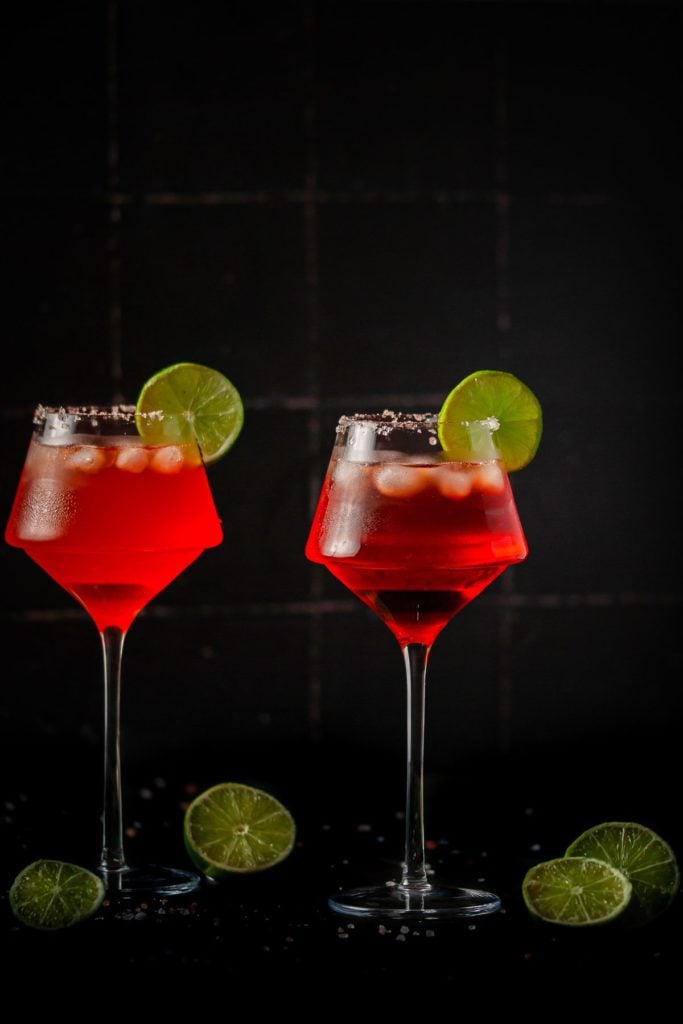 Aperol Margarita Frequently Asked Questions
---
Can I use Aperol in a margarita?
Adding Aperol to a margarita gives it robust flavor and vibrant color, merging two of my favorite cocktails—an Aperol Spritz and a Margarita!
Can you use Aperol instead of Triple Sec?
Replacing triple sec with Aperol in a margarita is a fun way to level up the classic!
Want to sharpen your kitchen skills?
Why You Should Make This Aperol Margarita
---
That color! Just look at that vibrant red.
It's refreshing. Thanks to the fresh lime juice.
It's unique! We all love a classic margarita, but it's fun to change it up every now and then!
If you're loving this Aperol Margarita and are looking for more margaritas, check this list of Best Margaritas. And if you're here for the Aperol, check out this list of Aperol Cocktails You Need to Try.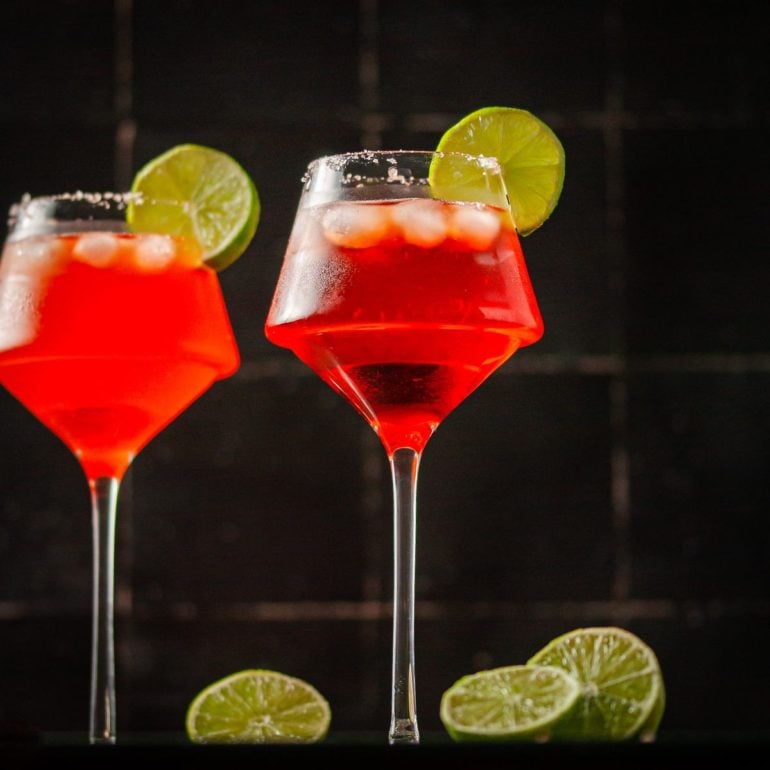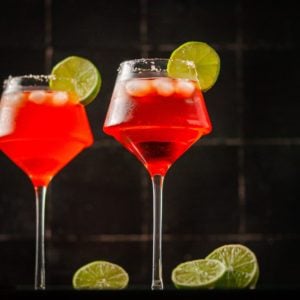 Vibrant Aperol Margarita
PRINT
PIN
RATE
This fresh new take on a classic margarita uses fresh lime and an Italian bitters apértif to give you a crisp, vibrant, Aperol Margarita.
Ingredients
2

ounces

tequila blanco

2

ounces

Aperol

¼

cup

ice

1

ounce

lime juice

(1 oz usually = juice of 1 lime)

½

ounce

agave nectar

1

lime wedge for garnish
Instructions
Add tequila, Aperol, and lime juice to a glass with ice.

Add agave nectar last and stir well. Serve cold and garnish with a lime wedge.
Pro Tips
You can use any sweetener in place of agave in an equal amount.
Use a fresh lime if you can.
You can substitute tequila reposado for blanco if that is your preference.
1 fluid ounce = 2 tablespoons
I love Aperol—so much so that I have a whole collection of my best Aperol cocktail recipes!
Did you make this recipe?
Let me know by leaving a recipe rating below, or by tagging @marleysmenu on Instagram.