Looking for a nightcap that combines chocolate and your favorite spirit? These Whiskey Chocolate Truffles are fudgy decadence with the perfect amount of booze.
With just 5 quality ingredients, these bite-sized delicacies are simple to make yet fancy to eat. They're a fudgy consistency and have a deep chocolate flavor while still allowing the whiskey to shine.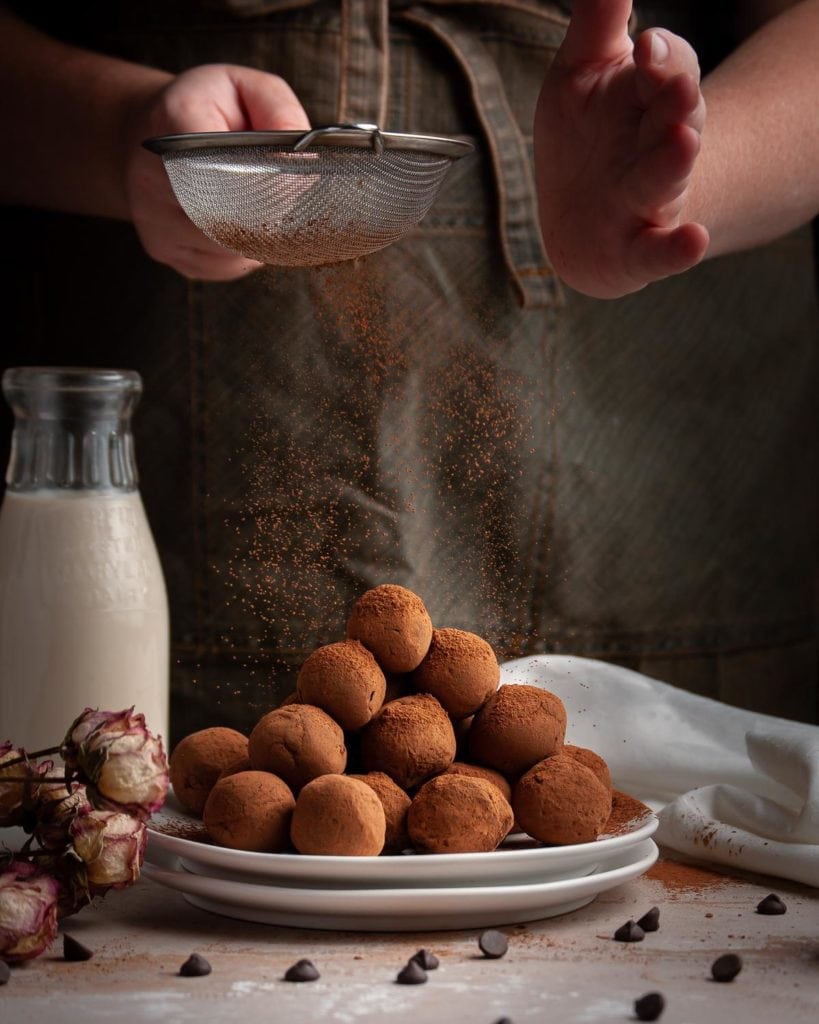 Whiskey Chocolate Truffles Tips and Tricks
---
---
Use High Quality Dark Chocolate
Since we are only using 5 ingredients, we are relying on each one for intense flavor. My best advice is to use a bar of high-quality dark chocolate to make these.
Here's everything you'll need: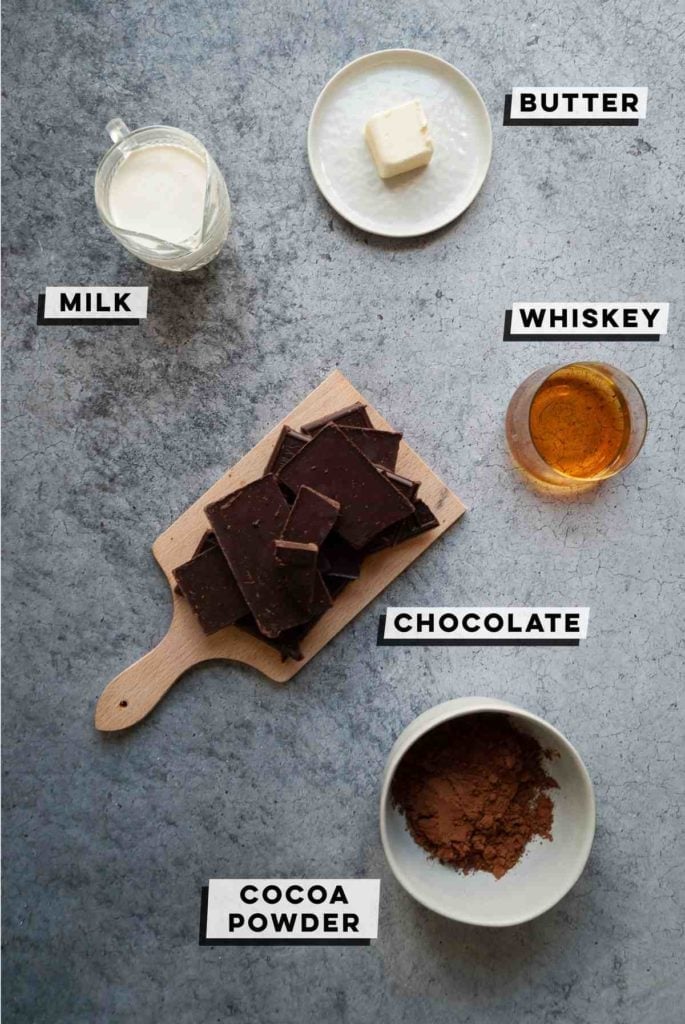 Chop Your Chocolate
Use a sharp knife to chop the chocolate bars into small pieces so they melt easily.
Green tip: Make sure your chocolate is sustainably sourced. Look for Fair Trade, Rainforest Alliance, or UTZ certifications as opposed to self-proclaimed sustainability labels that sometimes falsely advertise "sustainably sourced".
Heat The Cream, Not The Chocolate
Use either the microwave or a double boiler to heat the cream and butter together, until the cream is just simmering. Then, when you stir in the chocolate chips, they will melt from the heat of the cream.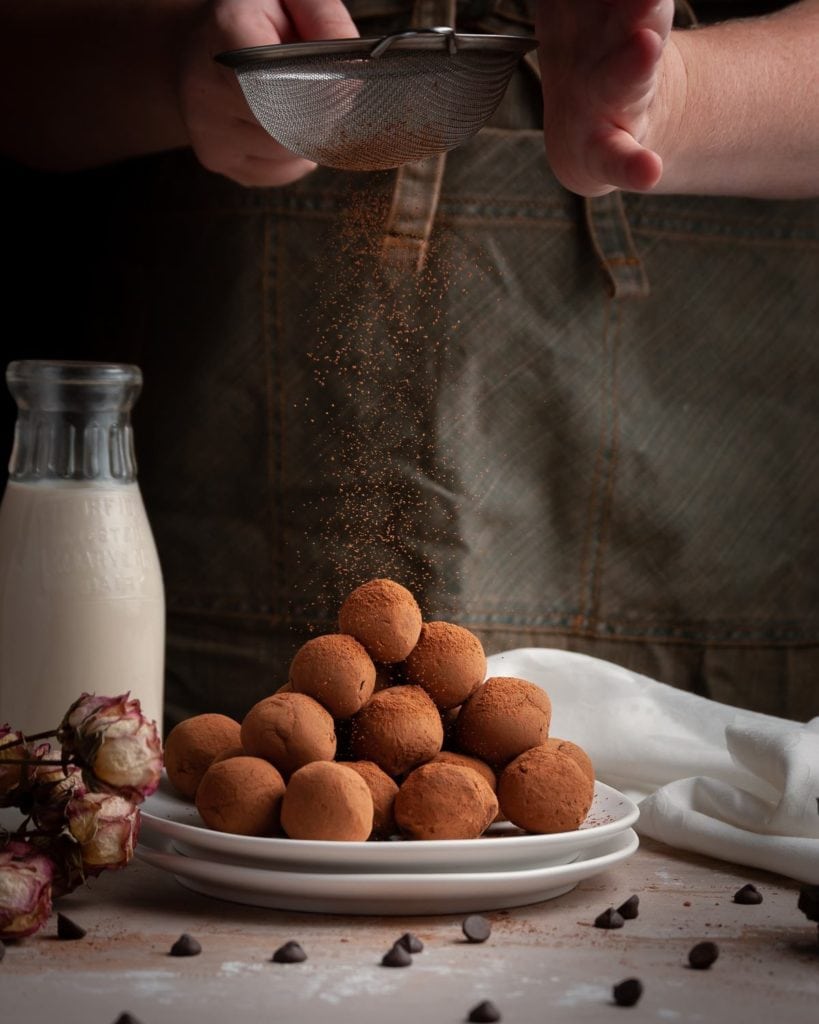 Choosing Your Whiskey
The taste of the whiskey really shines through in these, so choose one you like! Whiskey naturally has notes of caramel, oak, and vanilla, which play beautifully with the chocolate.
Bourbon will give the truffles a little bit of a sweeter taste, whereas scotch will give it just a touch of smokiness. I usually make these with Maker's Mark, but whatever you have at home will do!
Maker's Mark is one of my absolute favorites to make a Mint Julep, Bourbon Smash, or Spiked Iced Tea with.
Green tip: Consider buying your liquor in glass bottles to reduce your contribution to plastic waste.
Should You Have Leftovers
This Whiskey Chocolate Truffle recipe makes about 10 truffles, so odds are, you won't get through them in one sitting. The great news is, they will last 3-4 weeks sealed in the refrigerator.
You can also freeze them to make them last longer. In a freezer-safe container, these whiskey chocolate truffles will last up to 3 months.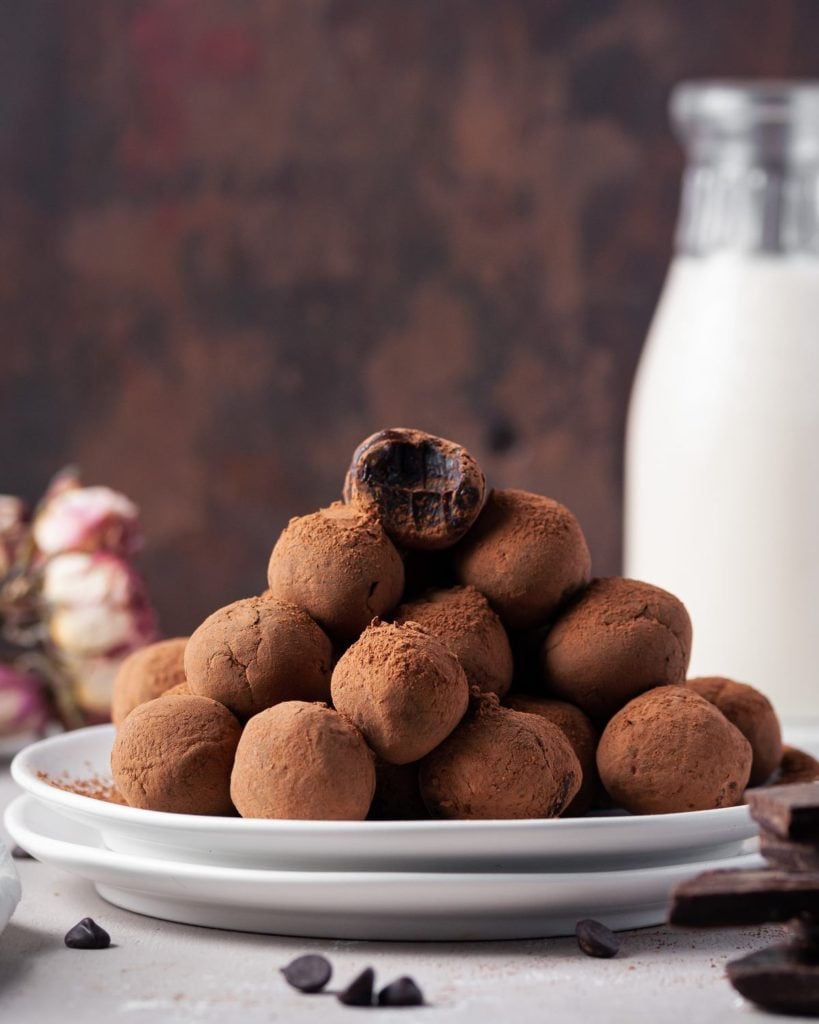 Why You Should Make These Whiskey Chocolate Truffles
---
---
They're boozy. That whiskey adds the perfect touch.
They're decadent. Mostly chocolate dusted in more chocolate.
They're bite-sized. Pop 'em in your mouth for the perfect bite.
If you're loving these Whiskey Chocolate Truffles and want more chocolatey boozy treats, check out this Bailey's Hot Chocolate Tart and Boozy Chocolate Mousse.