Ready to indulge in the best ever dessert cocktail? This White Chocolate Martini is beyond decadent, yet somehow not too heavy—the perfect nightcap!
This vodka cocktail is creamy, chocolatey, smooth, and sweet. Oh and utterly addicting—don't say I didn't warn ya!
White Chocolate Martini Tips and Tricks
---
---
Gather Your Ingredients
Four ingredients and an optional garnish will do the trick here. I use heavy cream but you can also opt for half and half.
I also like to use clear Creme de Cacao to get this gorgeous white color, but you can just as easily use the dark one. As far as the white chocolate liqueur, Godiva is my go-to!
Here's everything you'll need:
Choosing Your Vodka
It's best to use plain vodka for this dessert cocktail, as there is already tons of flavor.
However, if you have vanilla, caramel, or whipped cream flavored vodka on hand, those will work, too!
Green tip: Consider buying your alcohol in glass bottles to avoid extra plastic packaging and unnecessary microplastics, and always recycle your glass bottles!
Mix it Up!
Aside from your 4 ingredients, you'll need a cocktail mixer or shaker, or even a mason jar with a strainer.
Use it to mix up your ingredients with your ice to really make sure it combines together and to make it ice cold. It's the best way to seamlessly integrate your heavy cream with your alcohol.
I actually love using a mixing glass and a frother. The frother aerates the heavy cream and gives you a little bit of foam on top.
If you do decide to use a frother, add all of your ingredients to the mixing glass, froth it, and then add ice and mix.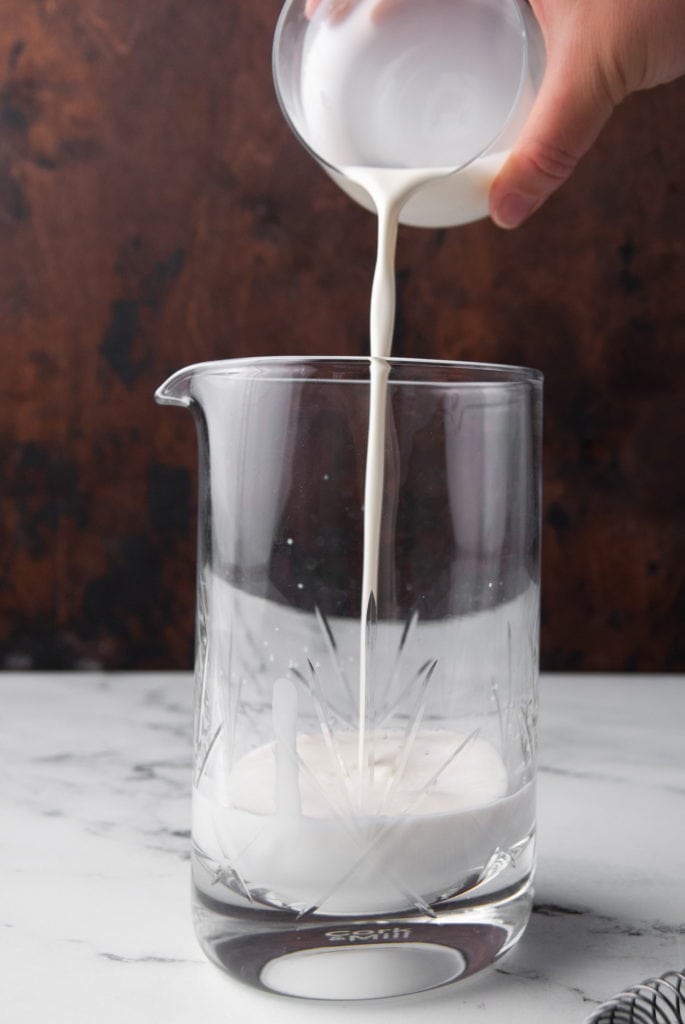 Serve it Cold
This martini is served best cold. Rather than serving over ice, just mix it with ice so your White Chocolate Martini sips smooth.
You can also opt to stick your martini glass in the freezer for ten minutes before serving to keep it crisp and cold for longer.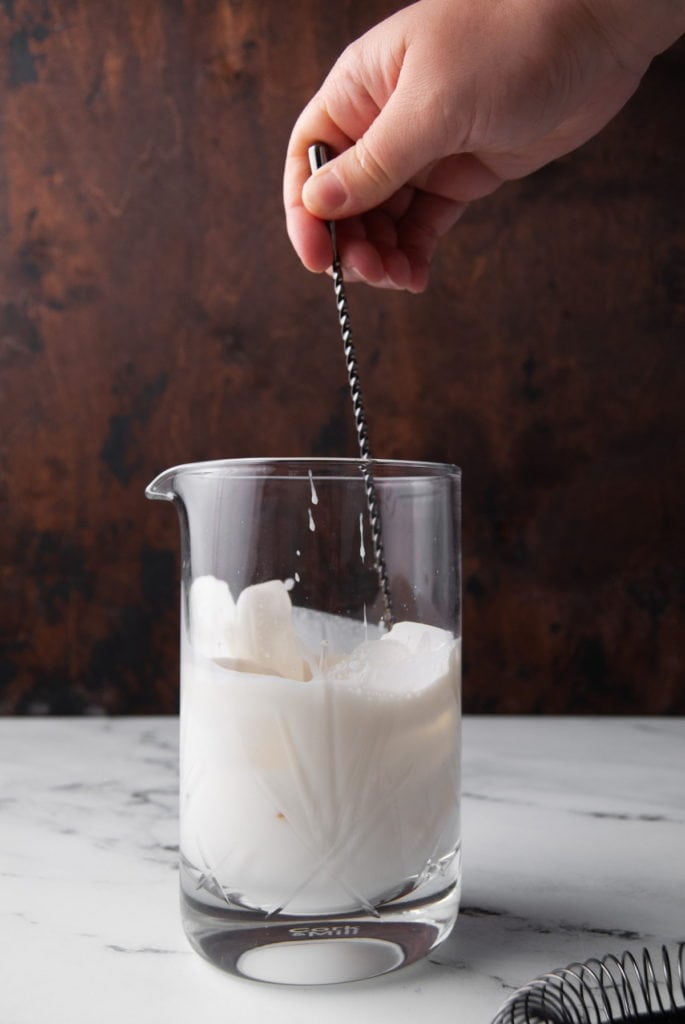 Dusting the Rim
This is absolutely optional but recommended for the full experience.
In a shallow bowl, melt about 2 tablespoons of white chocolate chips in the microwave. Heat it on high in 30-second intervals, mixing in between until completely melted.
Meanwhile, add 1 tablespoon of cocoa powder to another shallow bowl to prepare for your cocoa powder rim.
Dunk the rim of the martini glass in the white chocolate and then the cocoa powder, leaving you with a dessert-worthy rim.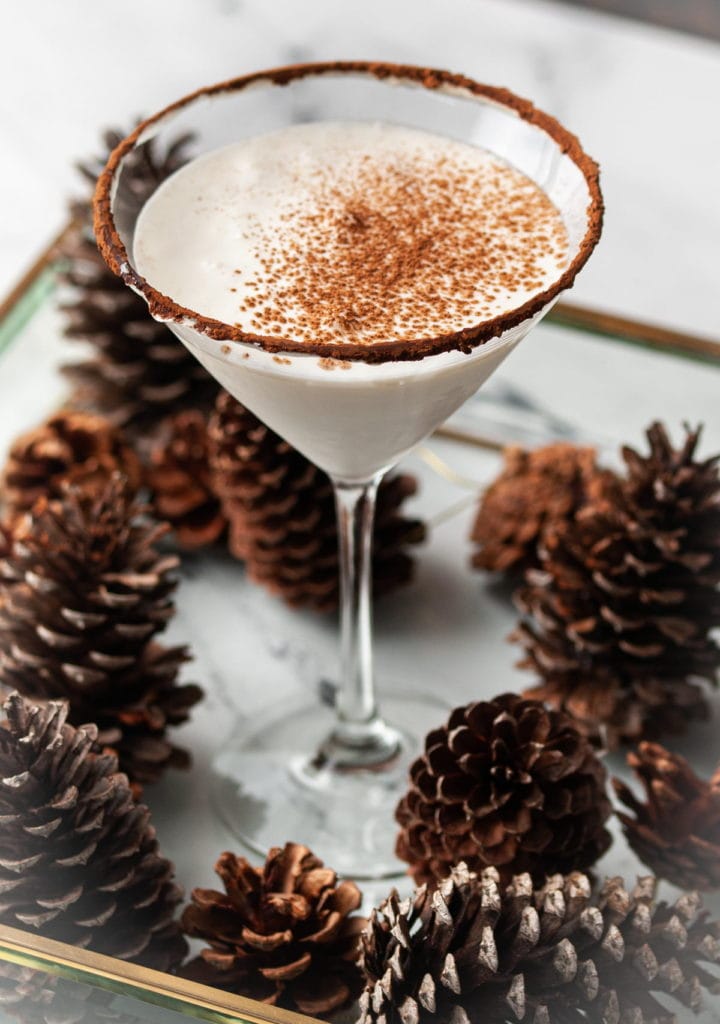 Why You Should Make This White Chocolate Martini
---
---
The consistency. Ice cold, creamy, and smooth.
The sweetness. Just enough to balance out the vodka.
The CHOCOLATE. It's chocolatey and boozy. Need I say more?
If you're loving this White Chocolate Martini and want more wintery cocktails, check out this Leftover Cranberry Cosmo and this Gin and Cranberry Christmas Cocktail.