Is your favorite part of the Oreo the "creme" on the inside? This easy Oreo Dip is for you! The light and airy vanilla-based dip with chunks of real Oreo almost tastes like you turned your Oreo inside out!
It's a perfect shareable dessert for a crowd, family movie night, or just for fun to try a new twist on a classic cookie! Plus, this simple Oreo dessert only requires 4 ingredients, and comes together in 15 minutes.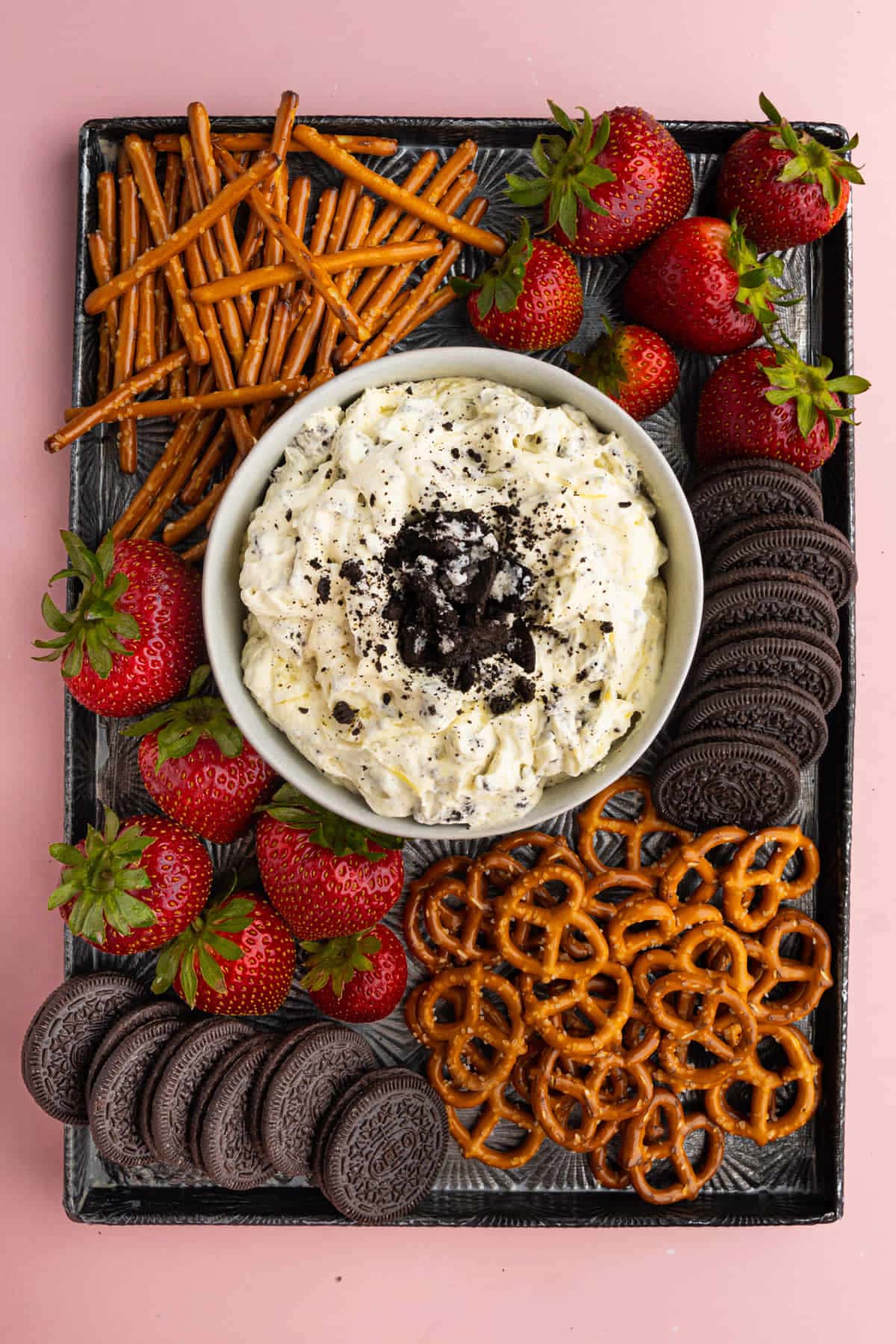 One of my favorite things about this fun Cookies and Cream dip is that it's so delicious with a variety of different dippers! I absolutely love serving this Oreo dip up with fresh fruit.
As an environmental scientist, I try to stick to seasonal eating. Eating seasonally is one of the best ways to support local agriculture and improve your carbon footprint.
Green tip: Local foods have less associated transportation costs and fuel emissions. Simply put, eating seasonally = less environmental impact. Check when !! are in season in your area with this Seasonal Food Guide.
Cookies and Cream Dip Ingredients
---
Here's everything you need:
Cold milk. You can use any milk you like, either dairy or unsweetened plant based. Just make sure your milk is cold to help the Jell-o mixture set quickly.
Vanilla Instant Pudding Mix. You can use the classic vanilla or French vanilla flavor. Make sure it is the instant pudding mix.
Cool Whip. You'll use a whole standard tub of Cool Whip. Though in the grocery store it is kept in the frozen section, you will need the Cool Whip to be refrigerated instead of frozen so it easily integrates into your dip.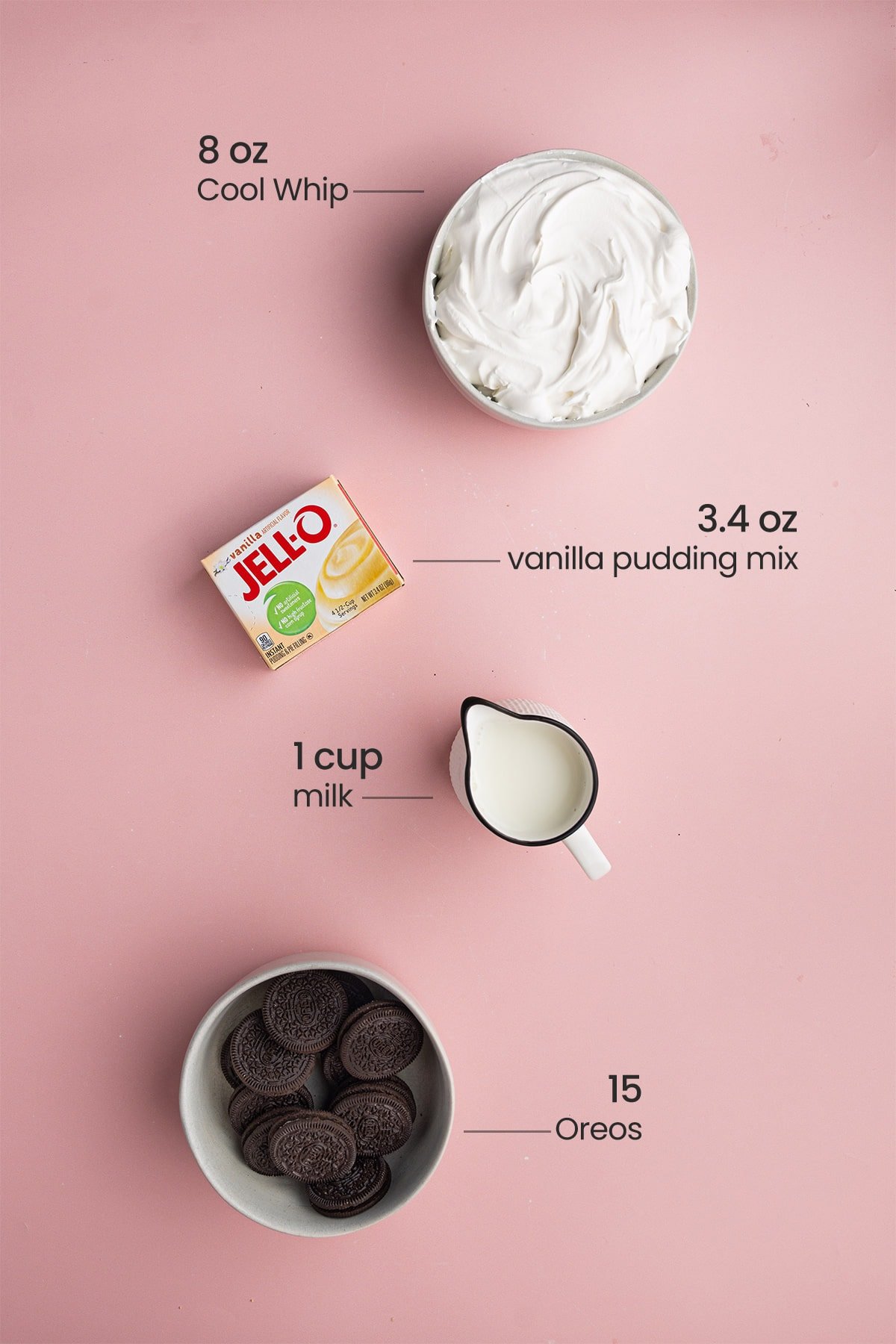 Oreo Dip Tips and Tricks
---
Whip Up Your Quick Custard Base
Adding your cold milk to a pack of instant pudding mix will make a base for a quick custard that is perfect for a flavorful dip.
By using the classic vanilla flavor, the base of your dip will help you achieve that delicious cookies and cream taste. While you can use any milk you like whether it is dairy or unsweetened plant based, make sure the milk is cold.
This will help to quickly thicken the pudding mix. Add the milk and pudding mix to a large mixing bowl and whisk to combine. Continue to whisk until the mixture thickens (about 3-5 minutes).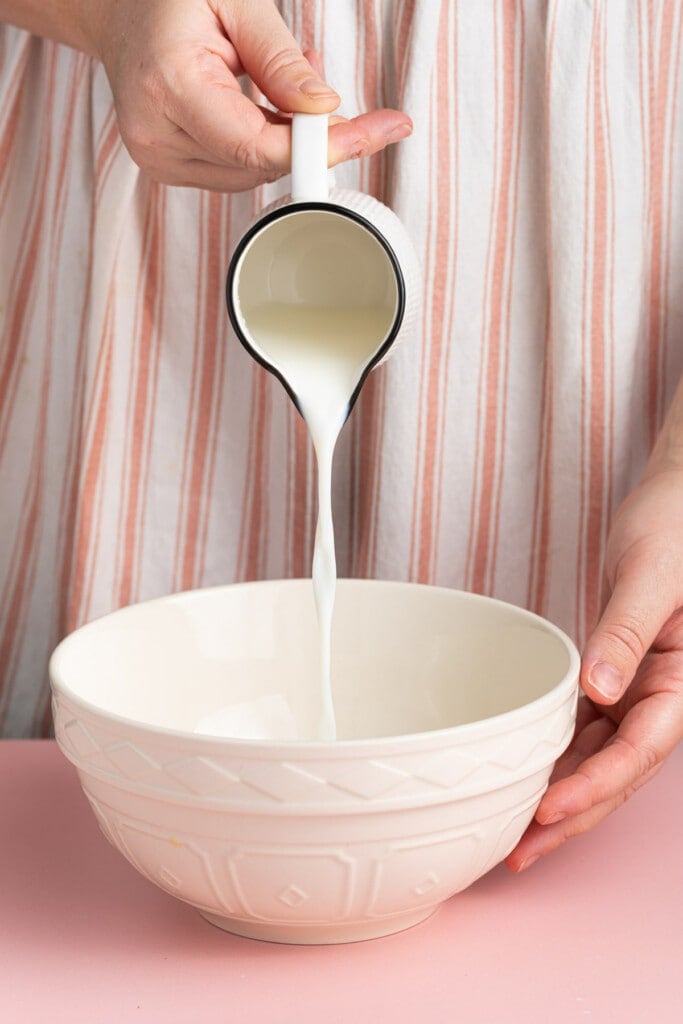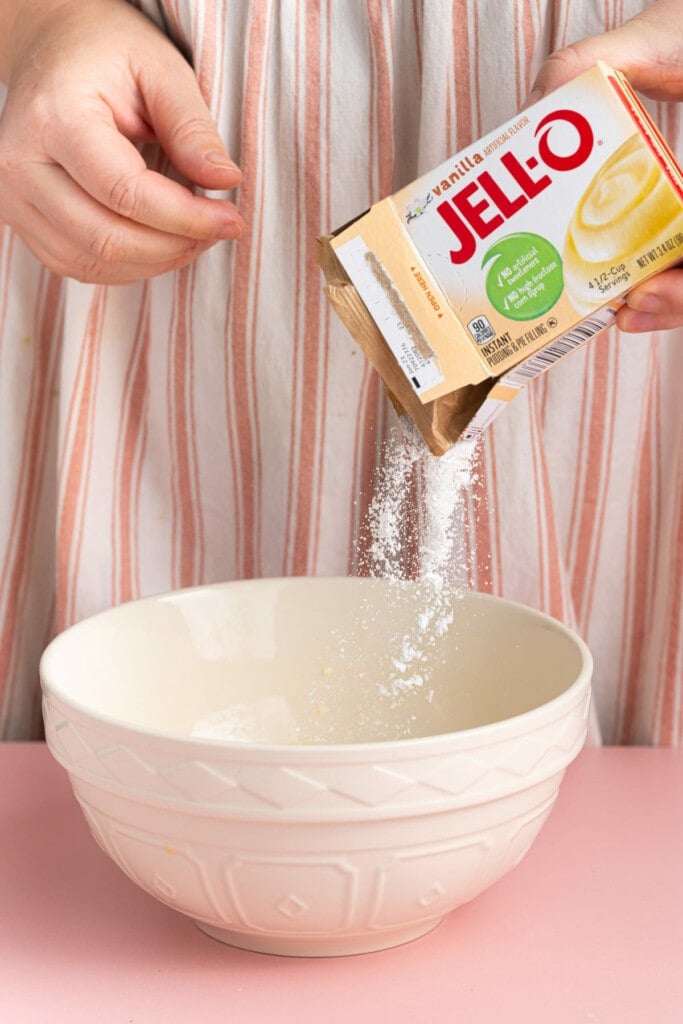 Fold in Your Cool Whip
Next, add the cool whip and use a rubber spatula to fold it in. Work slowly and gently, as to keep the integrity of the structure of the vanilla custard base. If you whip too much you may actually make your Oreo dip too thin, rather than light and airy.
Continue to gently fold the dessert dip until the Cool Whip is completely integrated into the vanilla pudding. Adding the Cool Whip will lighten both the color and the texture of your dip.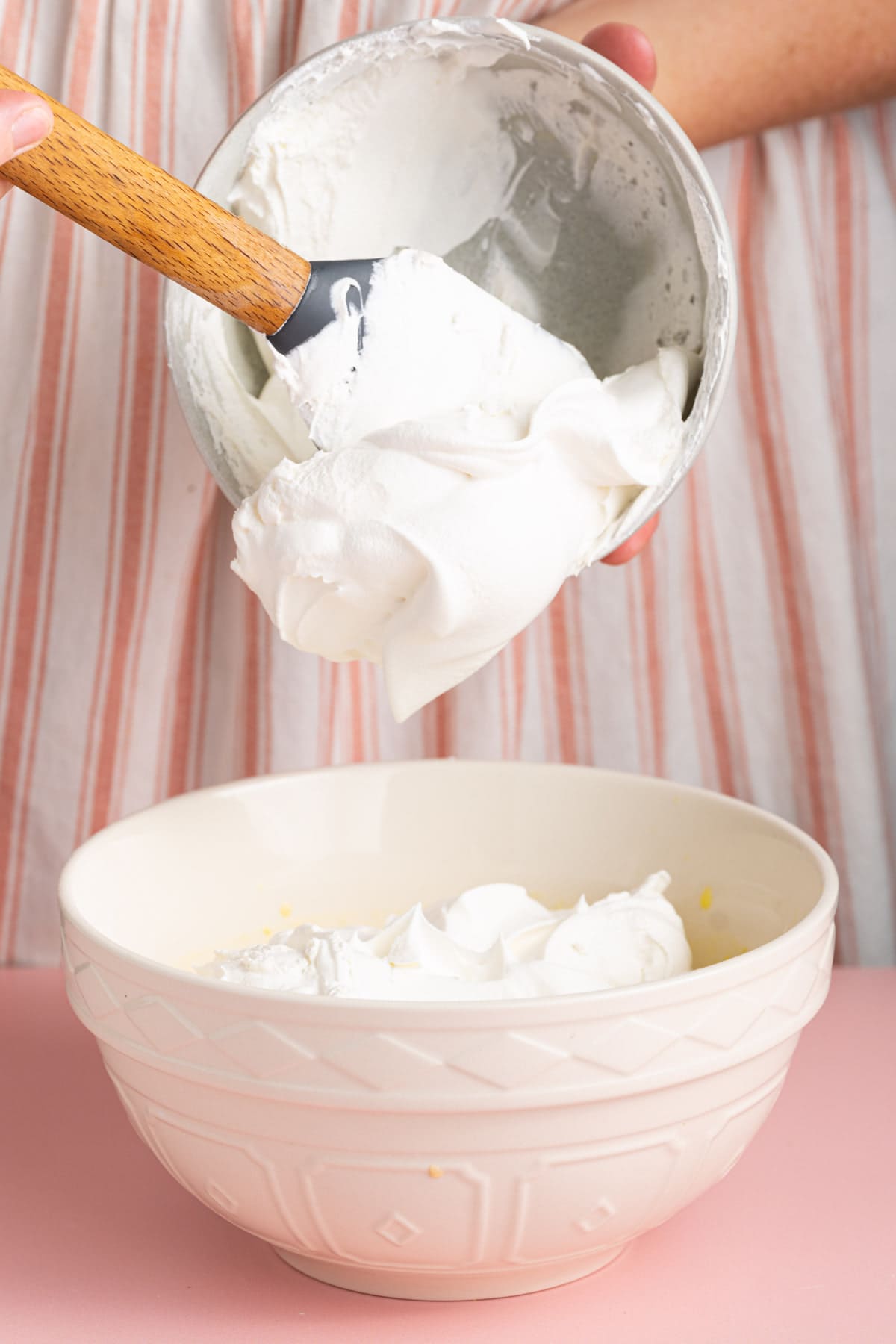 How to Crush Your Oreos
There are several effective ways to crush your Oreo's. Ideally, we will end up with some bigger chunks, and some tiny pieces. The smaller pieces will infuse the dip with cookies and cream flavor, while the bigger chunks will give you delicious texture.
You can use a mortar and pestle to crush the Oreos as pictured below, or you can add the Oreos to a reusable storage bag and use a rolling pin to crush them.
Once crushed, it's time to add the Oreo's to the dip. I like to set a handful of Oreo chunks aside to sprinkle on top. Pour the rest in, and again use your rubber spatula to fold the Oreo pieces into the dessert dip.
Bear in mind, the longer the Oreo's sit in the dip, the more likely they are to lose their crunch. If you are prepping this ahead of time, I would recommend keeping the Oreo's separate and adding them just before you are ready to serve the dip.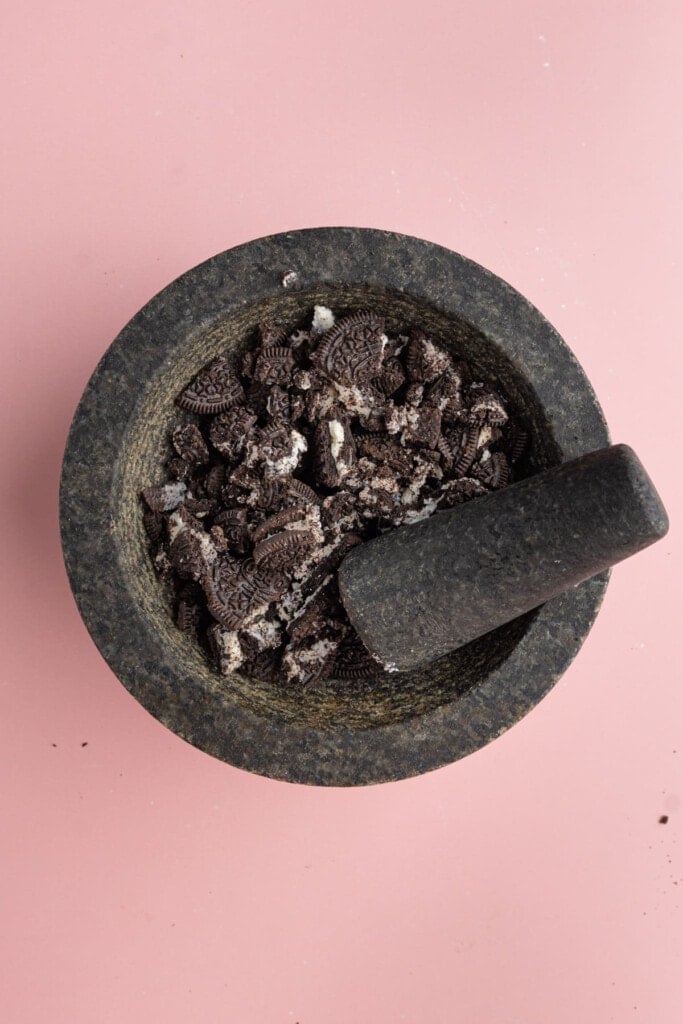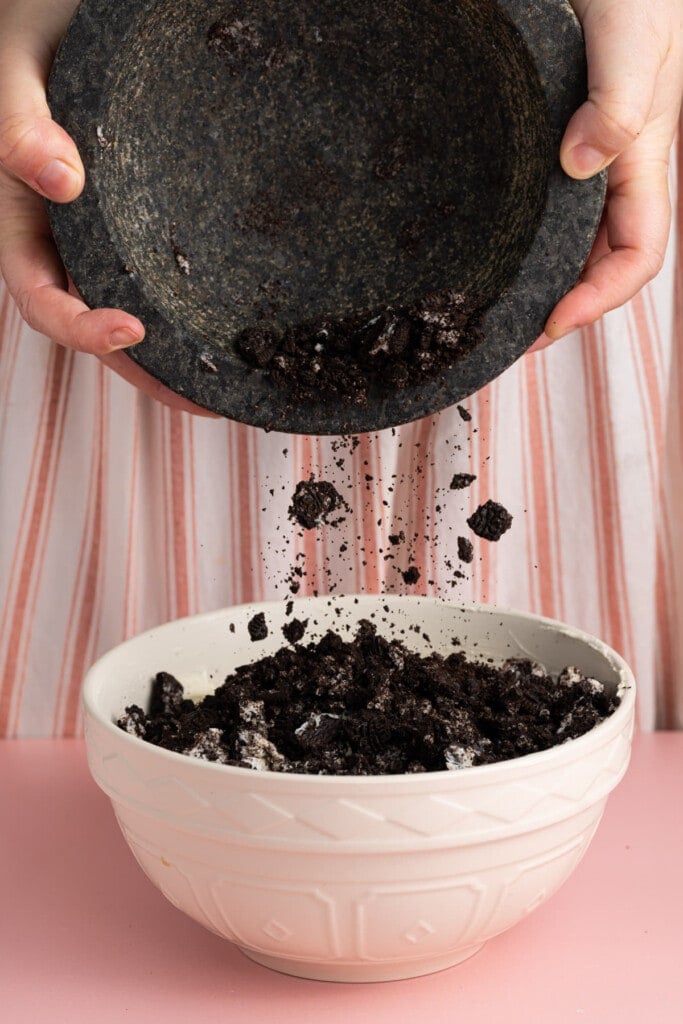 Serving Your Oreo Dip
This Oreo dip is a delicious and versatile dessert dip that can be served with a variety of different treats! Here are some of my favorite treats to dip into this delicious dip:
Strawberries
Animal crackers
Banana slices.
Pretzels
More Oreos!
Vanilla wafers
Apple slices
Graham crackers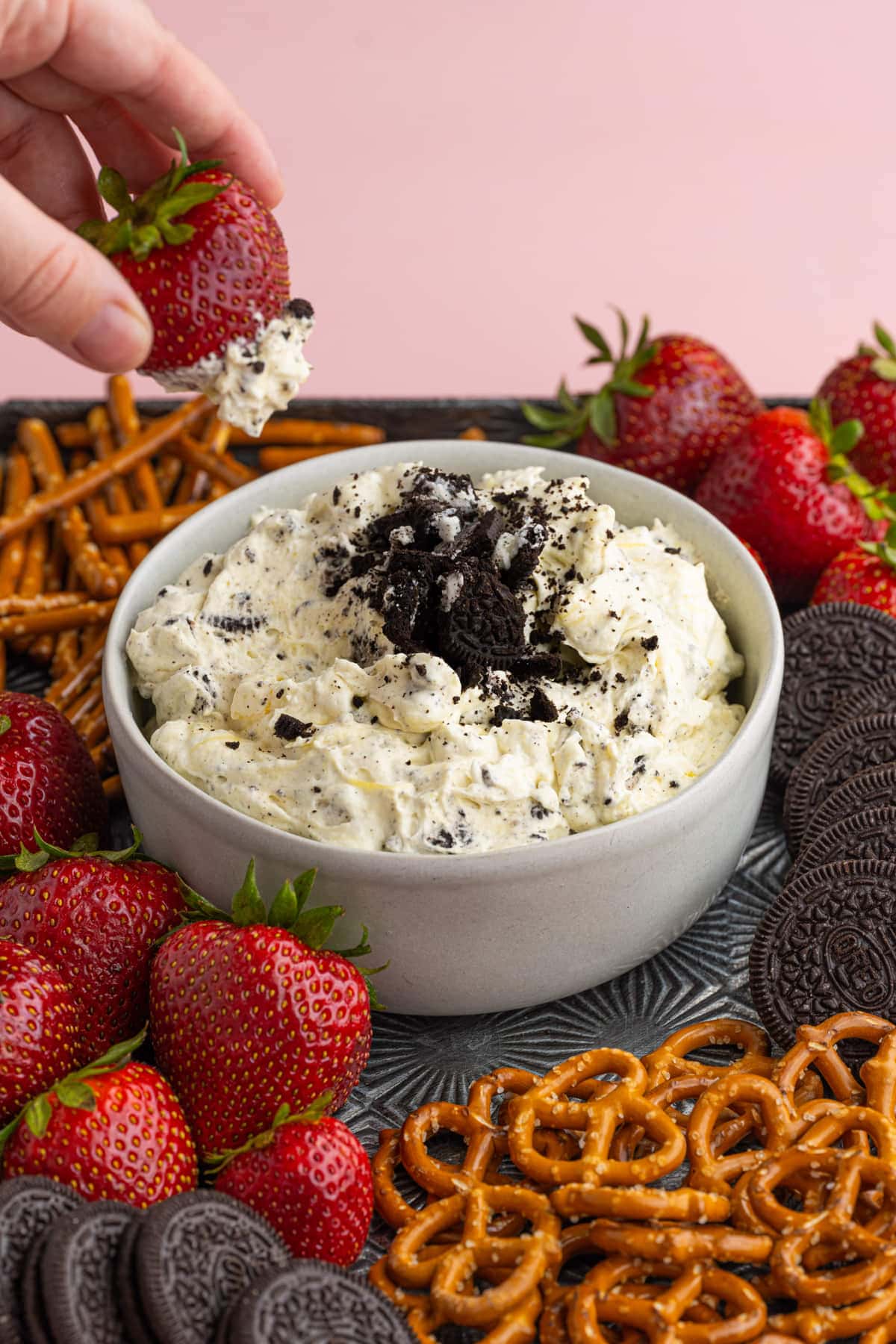 How to Store Leftover Oreo Dip
This Oreo Dip will stay delicious for 4-6 days in an airtight container in the refrigerator. After a couple of days, the Oreos may loose their crunch and some of the chocolate coloring may bleed into the dip.
It will still taste delicious, but if you are serving leftovers at a party or get-together, you may way to crush up a couple of fresh Oreo's to add some crunch.
Green tip: Did you know that of the billions of pounds of food wasted annually, it is estimated that 50% of it happens in our homes? Reduce your contribution to food waste by properly storing and enjoying your leftovers!
Oreo Dip Frequently Asked Questions
---
Is Cool Whip different from whipped cream?
The difference between cool whip and whipped cream is the sugar vs the fat content. Whipped cream has much more fat than cool whip, but also contains less sugar.
Cool whip has a lighter, airier texture and is subtly sweeter.
Want to sharpen your kitchen skills?
Why You Should Make this 4-Ingredient Oreo Dip
---
It's quick! This dessert dip comes together in 15 minutes or less!
It's easy. The no bake dessert only requires 4 ingredients.
It's fun. The act of dipping a variety of treats into this dip is a fun and interactive way to enjoy dessert!
If you're loving this Oreo Dip and want more fun shareable dessert ideas, check out these Peach Cobbler Egg Rolls and No-Bake Peanut Butter Fudge.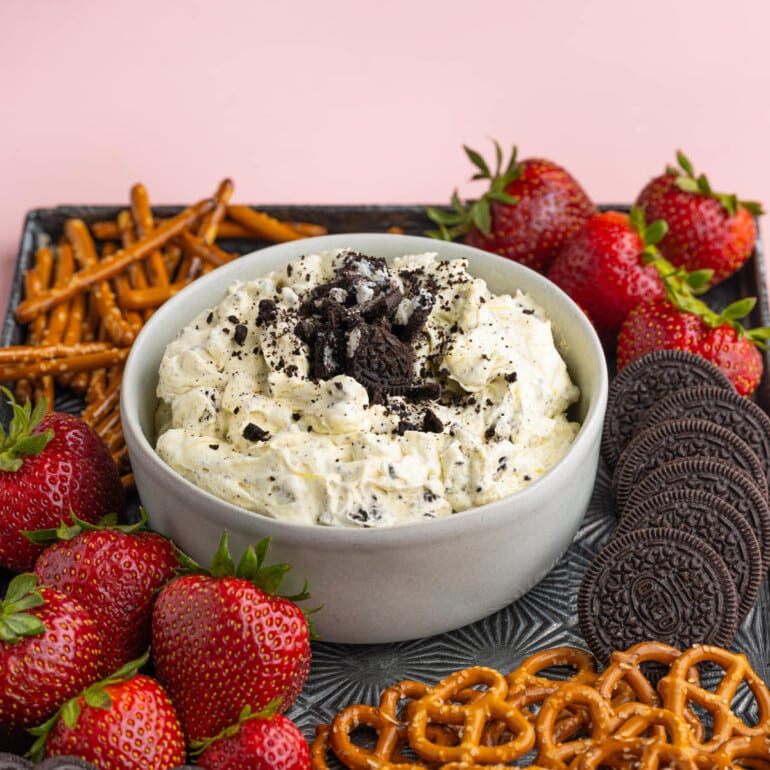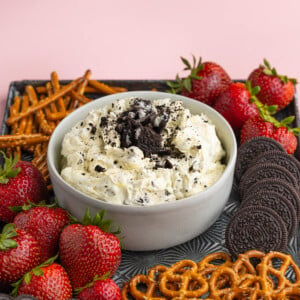 4-Ingredient Oreo Dip
PRINT
PIN
RATE
This Oreo Dip tastes like the creme on the inside of the Oreo, but light and fluffy, and filled with chunks of real Oreos. Just 4 ingredients required!
Ingredients
15

Oreos

(15 Oreos = 1 sleeve)

1

cup

cold milk

(dairy or unsweetened plant-based)

3.4

ounces

instant vanilla pudding mix

(3.4 oz = 1 packet)

8

ounces

refrigerated cool whip (not frozen)

(8 oz cool whip = 1 standard tub)
Instructions
Crush your Oreos either by adding to a storage bag and crushing with a rolling pin or by using a mortar and pestle. Leave some bigger chunks and crush some down to a fine dust so you have a variety of crumb sizes.

To a large mixing bowl, add the cold milk and instant pudding mix. Whisk vigorously until the mixture thickens (about 3-5 minutes).

Then, use a rubber spatula to fold the cool whip in, working the mixture gently until it's combined and smooth.

Set aside a handful of crushed Oreo, folding the rest into the dip. Use the remaining handful to sprinkle on top. Enjoy with fruit, pretzels, animal crackers, Nilla wafers, or even more Oreos!
Pro Tips
After a couple of days in the refrigerator, the Oreo's will lose their crunch and the chocolate color may start to bleed into the dip. If you're prepping this ahead of time, keep the Oreo's separate and stir them into the dip just before serving. If you want extra crunch while enjoying leftovers, you can add a couple of extra fresh crushed Oreos. 
Oreos aren't just great with milk, you can also find them in this collection of fun recipes using Oreos!
Did you make this recipe?
Let me know by leaving a recipe rating below, or by tagging @marleysmenu on Instagram.